Extra Long Sleeves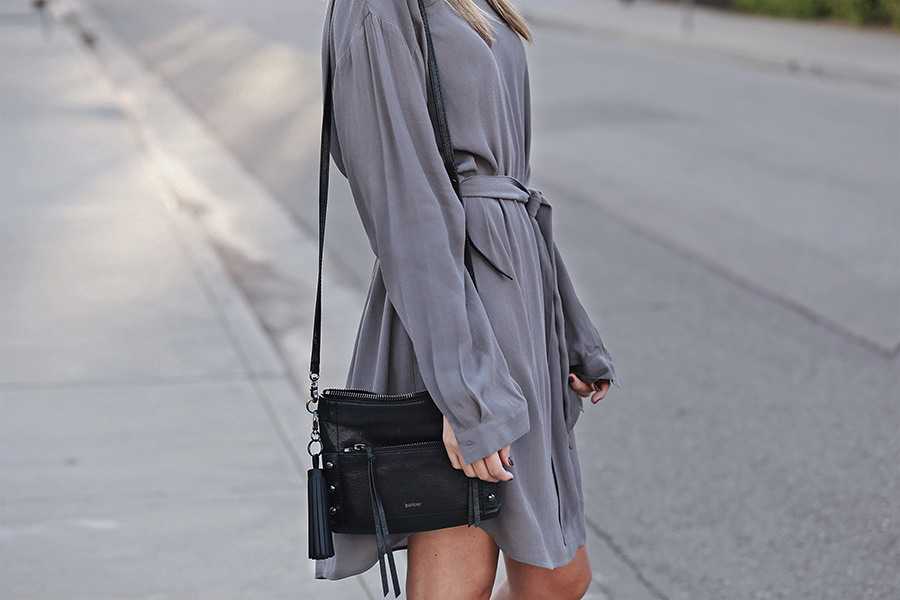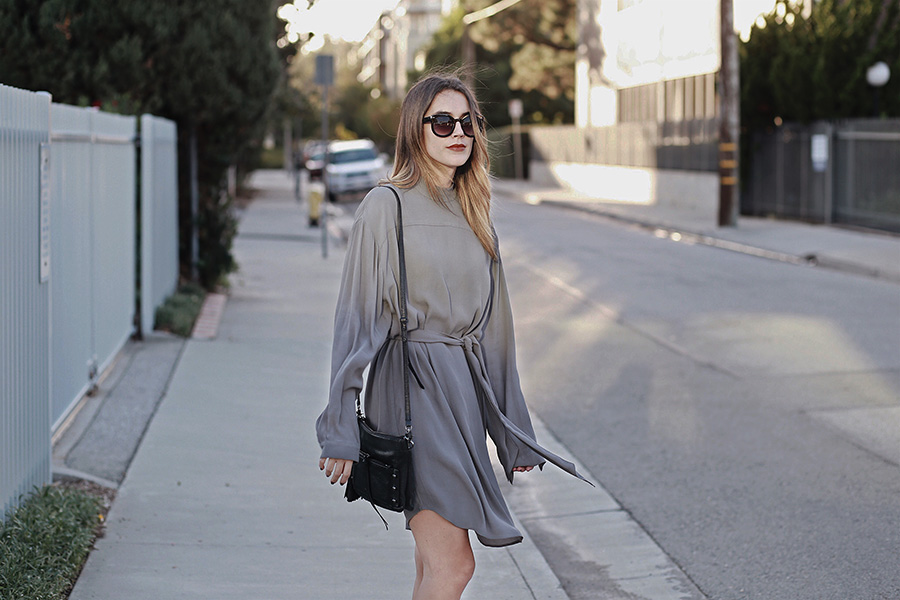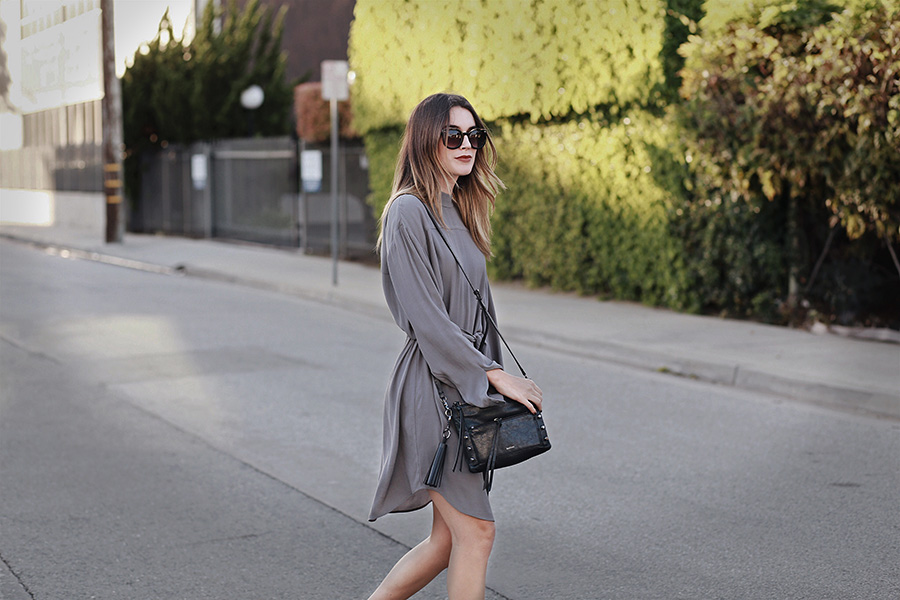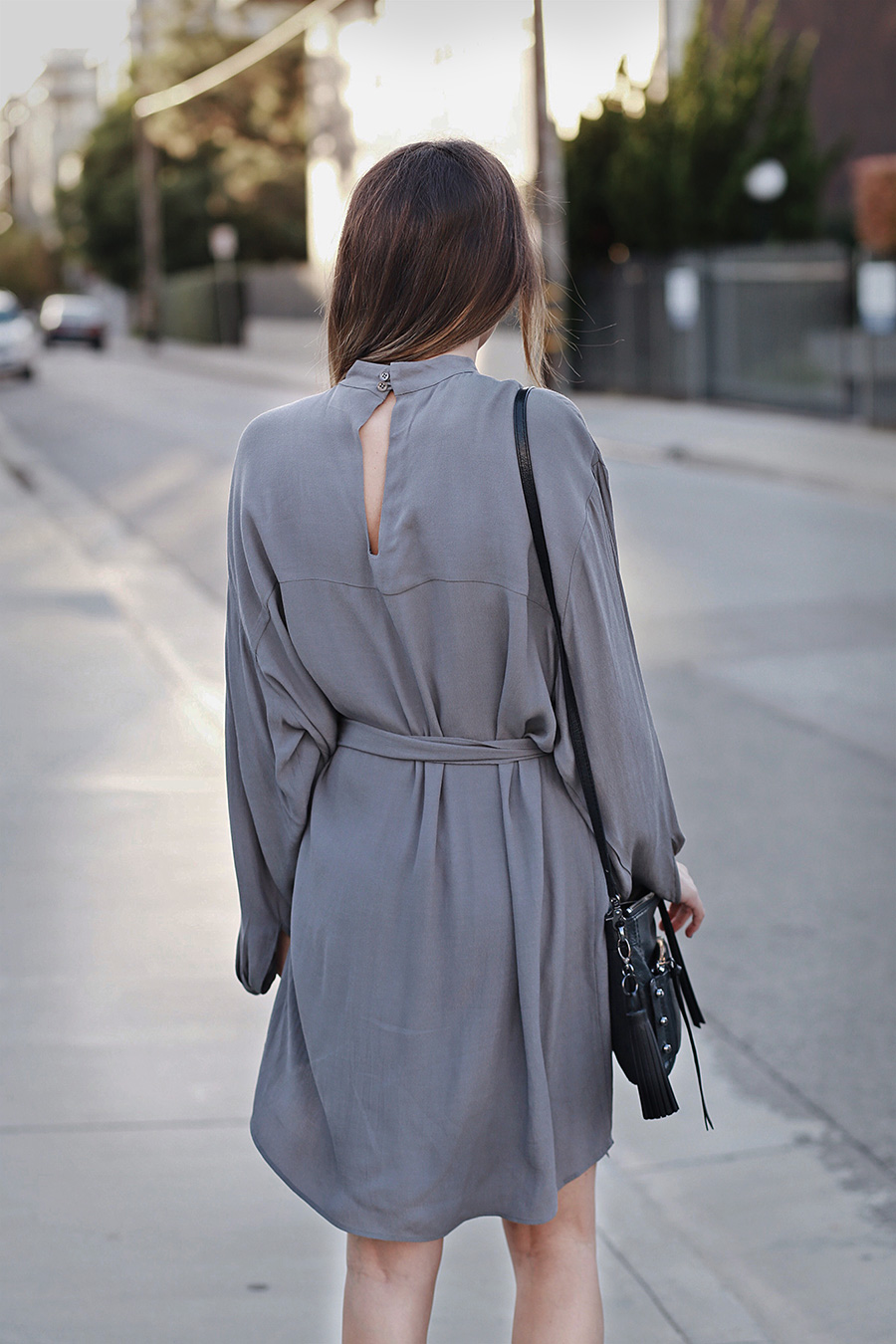 Dress: GANNI
Booties: SENSO (similar ASOS or NORDSTROM)
Crossbody: BOTKIER
Sunglasses: URBAN OUTFITTERS
Normally I can't find sleeves long enough to save my life, unless I size up two sizes too large. Being tall, I've always had an issue with clothing items just being too short… aka, high-waters in high school (before cropped jeans were cool) and jackets with sleeves that looked like I was trying to stuff myself into something too small (not cute).
You'll notice I roll up the sleeves on shirts when they're too short or scrunch up jacket sleeves to make it look like they were designed that way. As you can imagine, I'm particularly loving the extra long sleeve trend because I'll now be able to find a few pieces at the perfect length for me… and I prefer even longer if I can find it!
This muted grey dress caught my eye with the high neck cut, but what really got my attention was the sleeve length. More to come on this trend for sure. Can you tell I'm already a bit obsessed?
BTW… make sure to follow along on Snapchat for a fun event I'm attending tonight, not sure how much of it I'll be able to Snap but I'll definitely try as much as I can, stay tunnnned! 🙂
xx Brittany