Favorites from Frame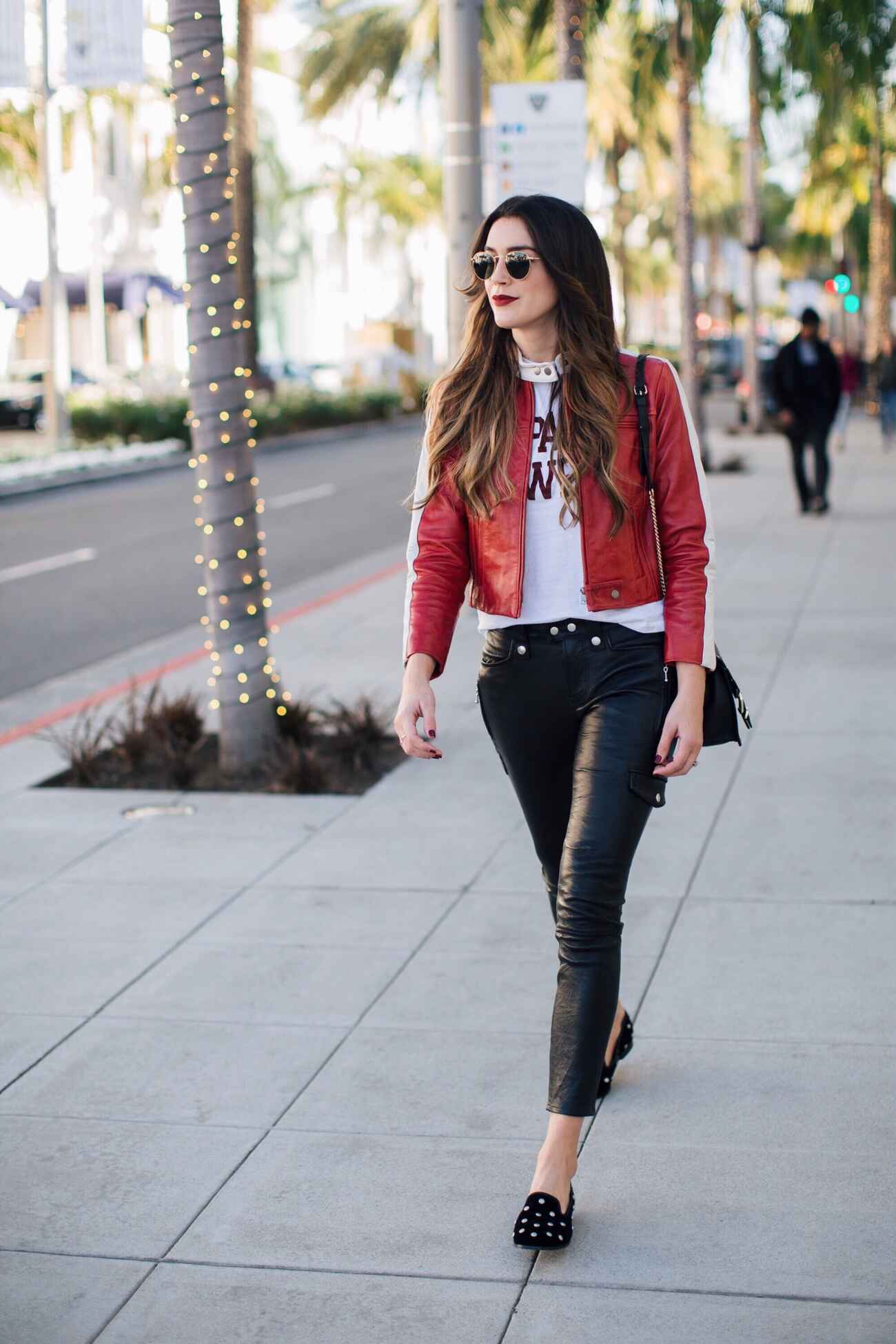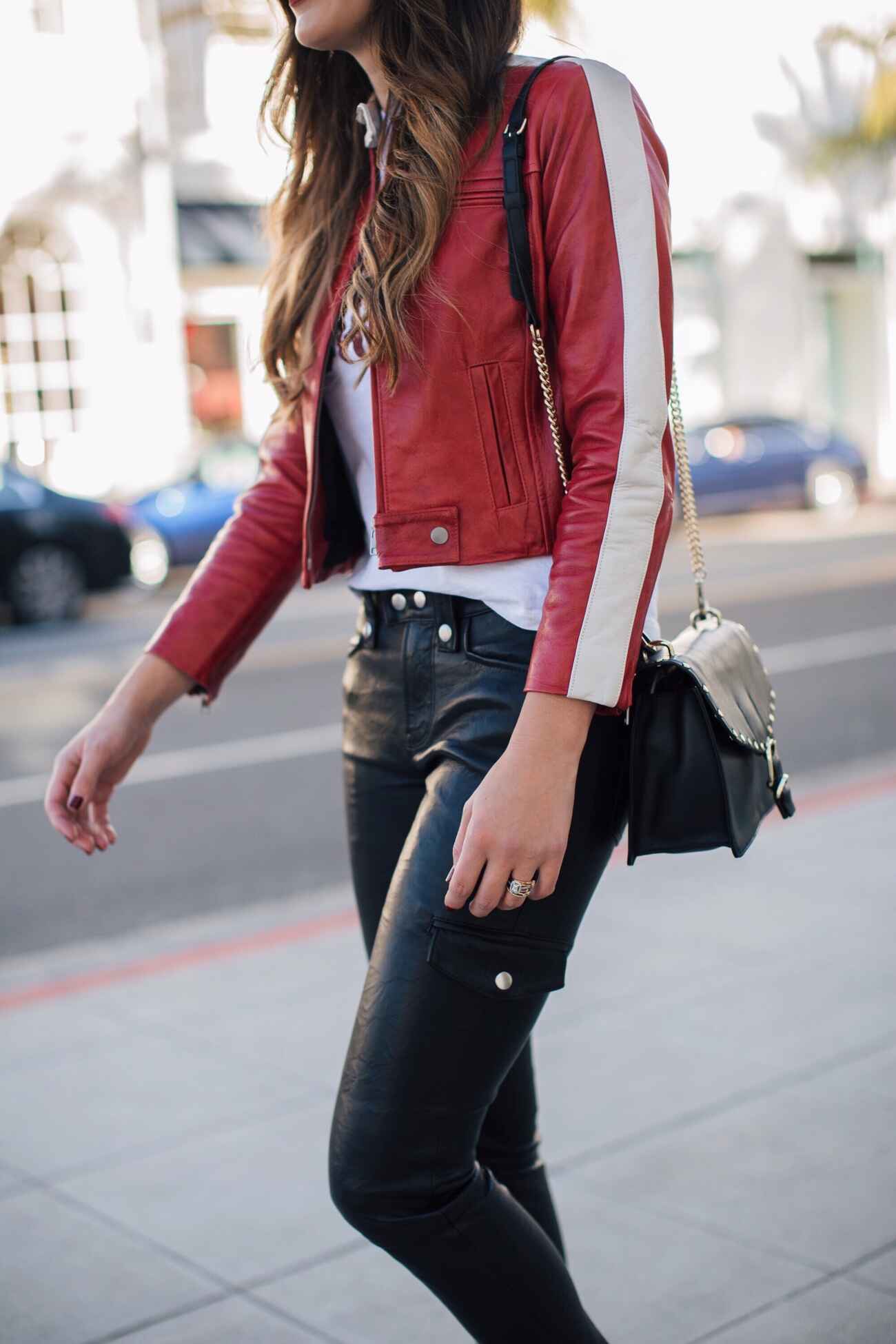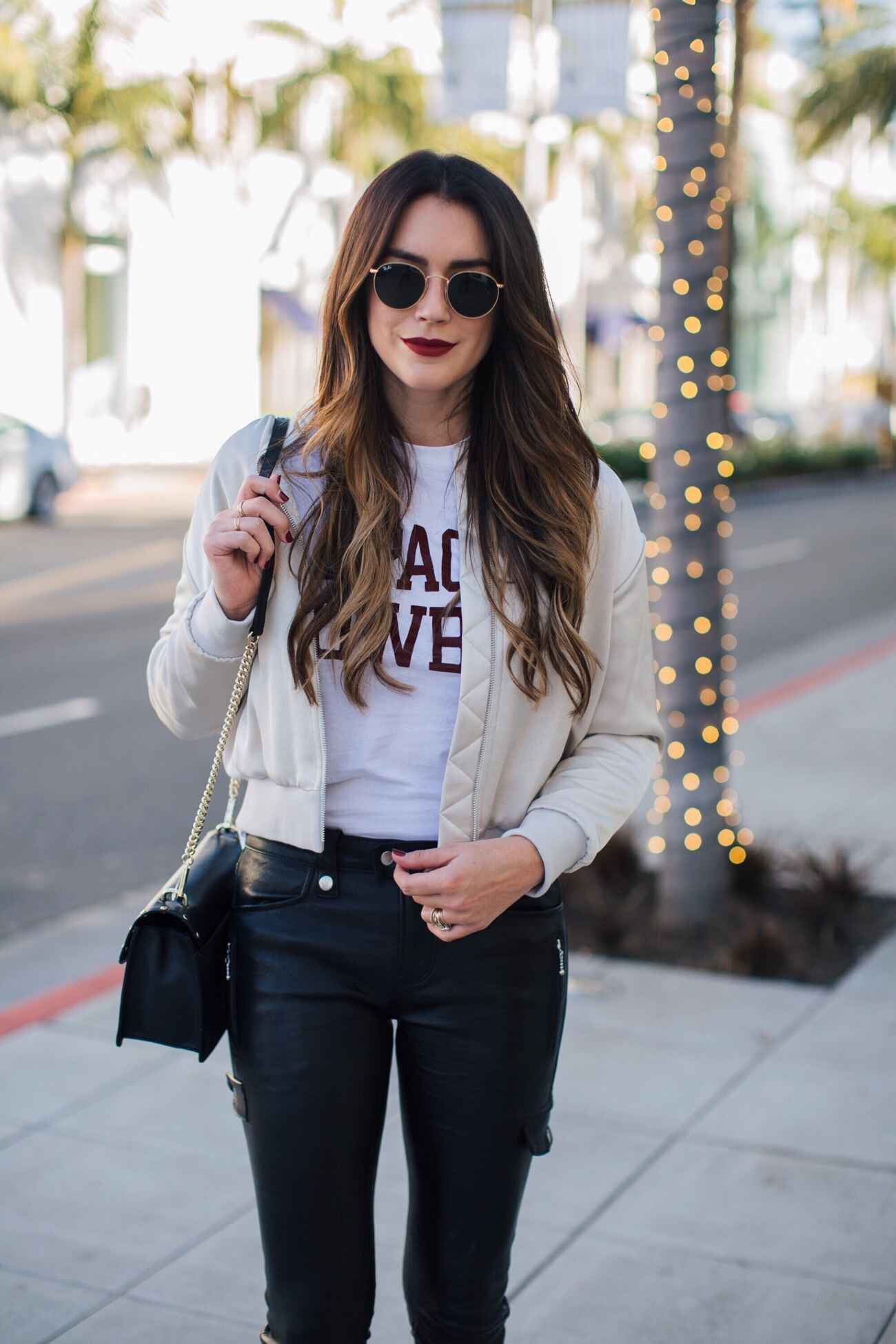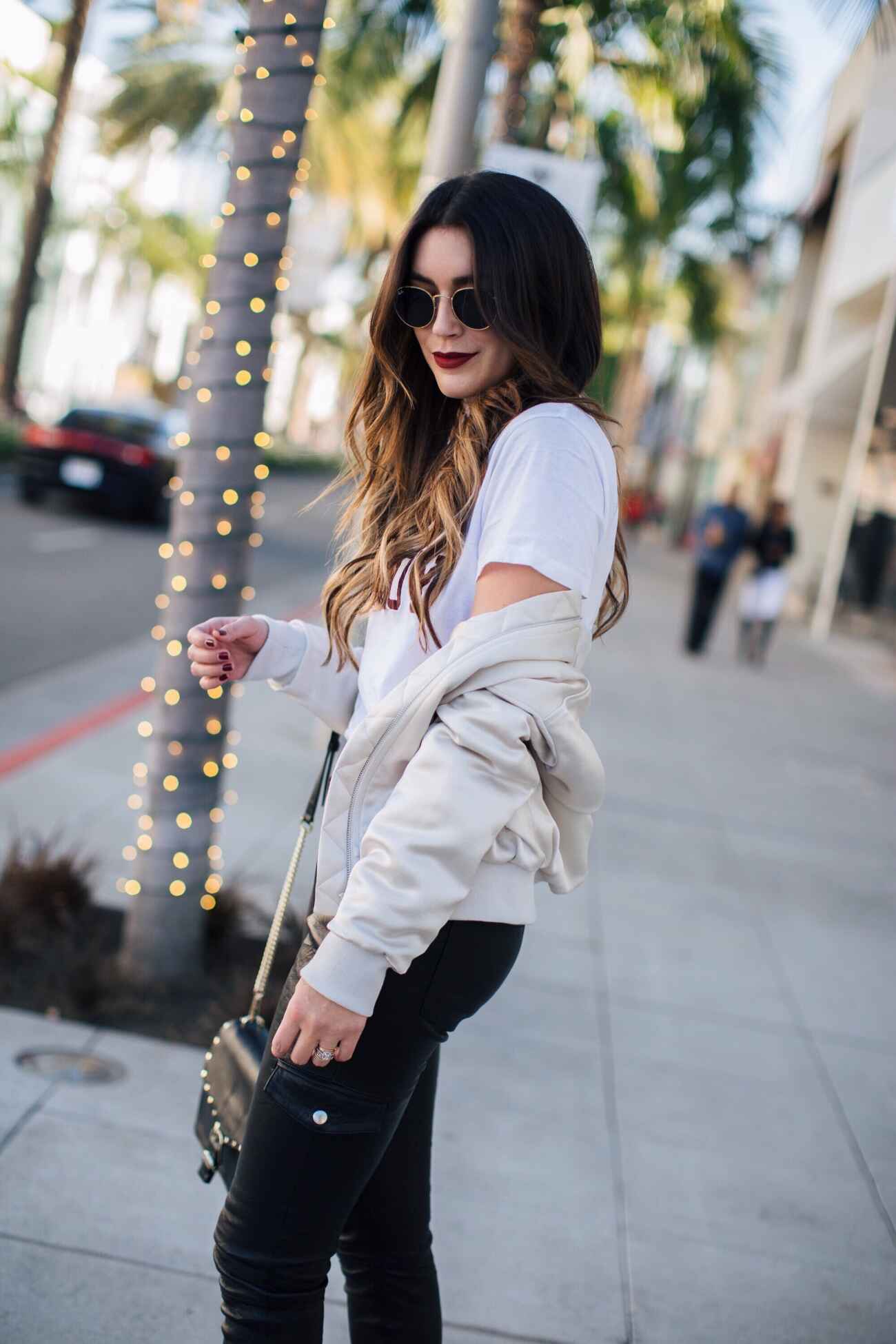 Red Jacket: FRAME (also available HERE)
Bomber Jacket: FRAME (also available HERE)
Shirt: GANNI
Pants: FRAME
Shoes: SENS0
Bag: REBECCA MINKOFF
Happy Thursday! Christmas break for school started for Jadyn so we are off to see Disney on Ice with our friends today 🙂
I want to tell you guys about one of my favorite brands today- FRAME! I first fell in love with their jeans during NYFW in Sept 2015 when they had the coolest presentation and I realized how nicely all their items are made. Each piece is a little more of a splurge, but jeans are always something I've splurged on- even since high school!
After wearing their jeans on repeat, the FRAME store opened up on Melrose earlier this year (right next to Alfred Tea Room 🙂 so of course I had to peruse) I tried their leather pants and literally fell in loooove, so soft and they hold their shape so well. Leather pants are something I wear year-round so finding a nice pair is key. I also can't stand faux leather pants, I feel as though I'm wearing plastic and my legs feel like they're sticking together when I walk. These leather pants featured above are extra extra soft!
I'm also loving how versatile their jackets are, red leather is something that sometimes is hard to find that still looks classy- and I love the sporty stripe on this style.
Have you guys visited the FRAME store or tried their pieces before? Comment below!
xx Brittany