FriYAY Favs: Leather Backpacks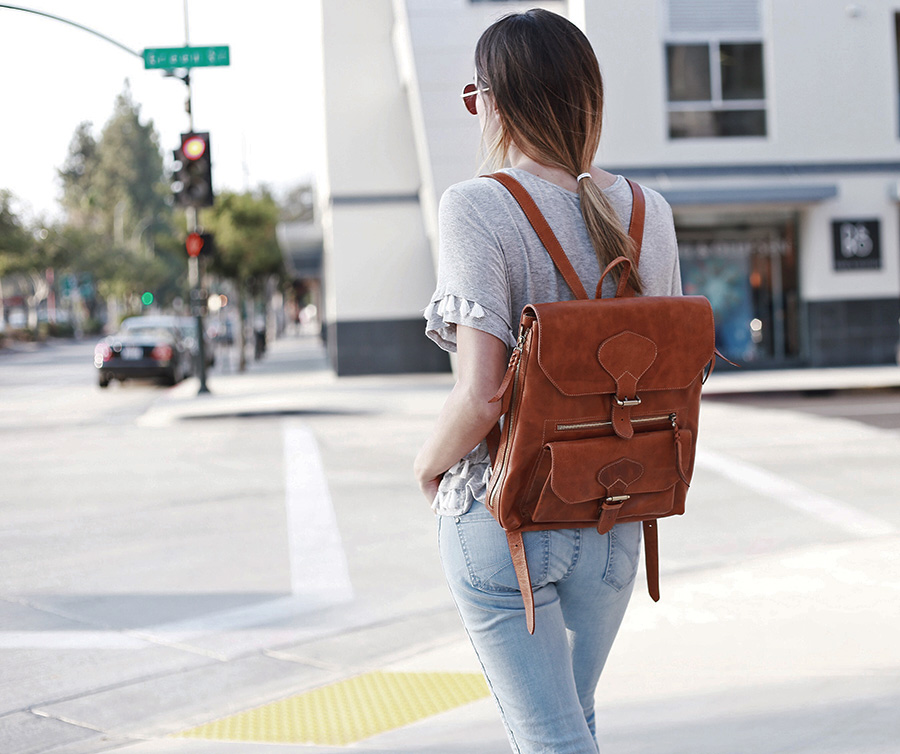 Happy FriYAYYYY! This week has literally been a whirlwind, I love being productive so it works out… but all of a sudden it's already the weekend again annnnd I'm not mad about it.
If you saw my Snapchats last night… you know I was being (sorta) productive with "Snap Hacks" and feel much more enlightened. That being said, there has to be more out there that I don't know about, comment below with any hacks you know… or better yet, send me a snap! (username: thriftsnthreads).
I guess I need to get to FriYAY Favs right? This week it's all about leather backpacks. Sporty, classy and ultra versatile- I'm mega obsessed with the following five styles for fall and if you don't have a backpack yet, I'd say invest in one because the trend is still going strong!
[thefeedproducts style='four']
1. ZAC POSEN: Gold + black = enough said.
2. BUILDING BLOCK: This style is professional and oh so classy. Not to mention, they have an amazingly designed store in DTLA that is a must-visit.
3. ASOS: Under $100 and genuine leather. Score!
4. LOEFFLER RANDALL : Clean lines and a great neutral color.
5. EILEEN FISHER: You may have remembered this one from the giveaway I hosted in partnership with them. It's one of my favs and definitely coming with me to NYFW.
I'm a Nominee! Click the banner below to vote: