Holidays with my Hubs in DENIZEN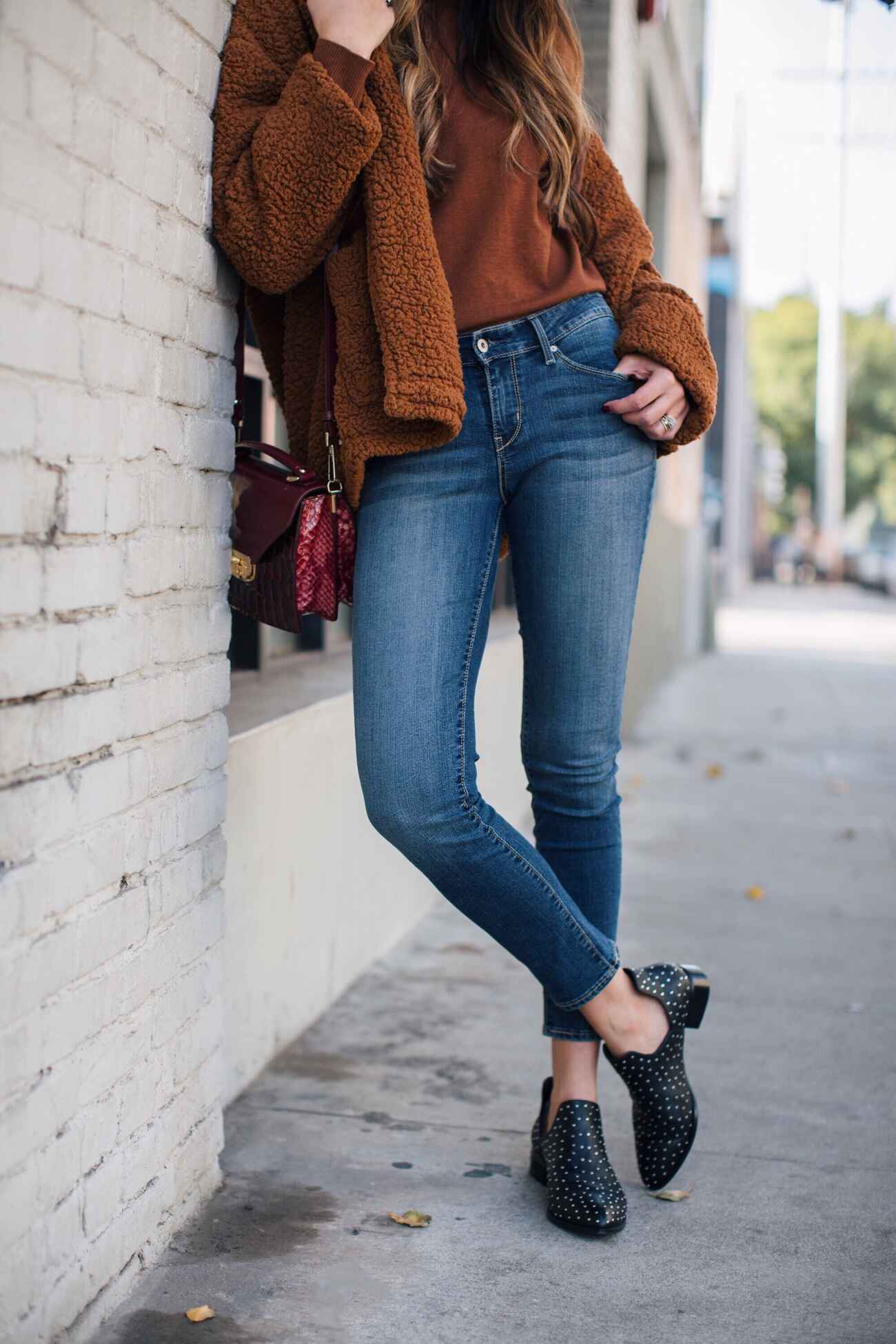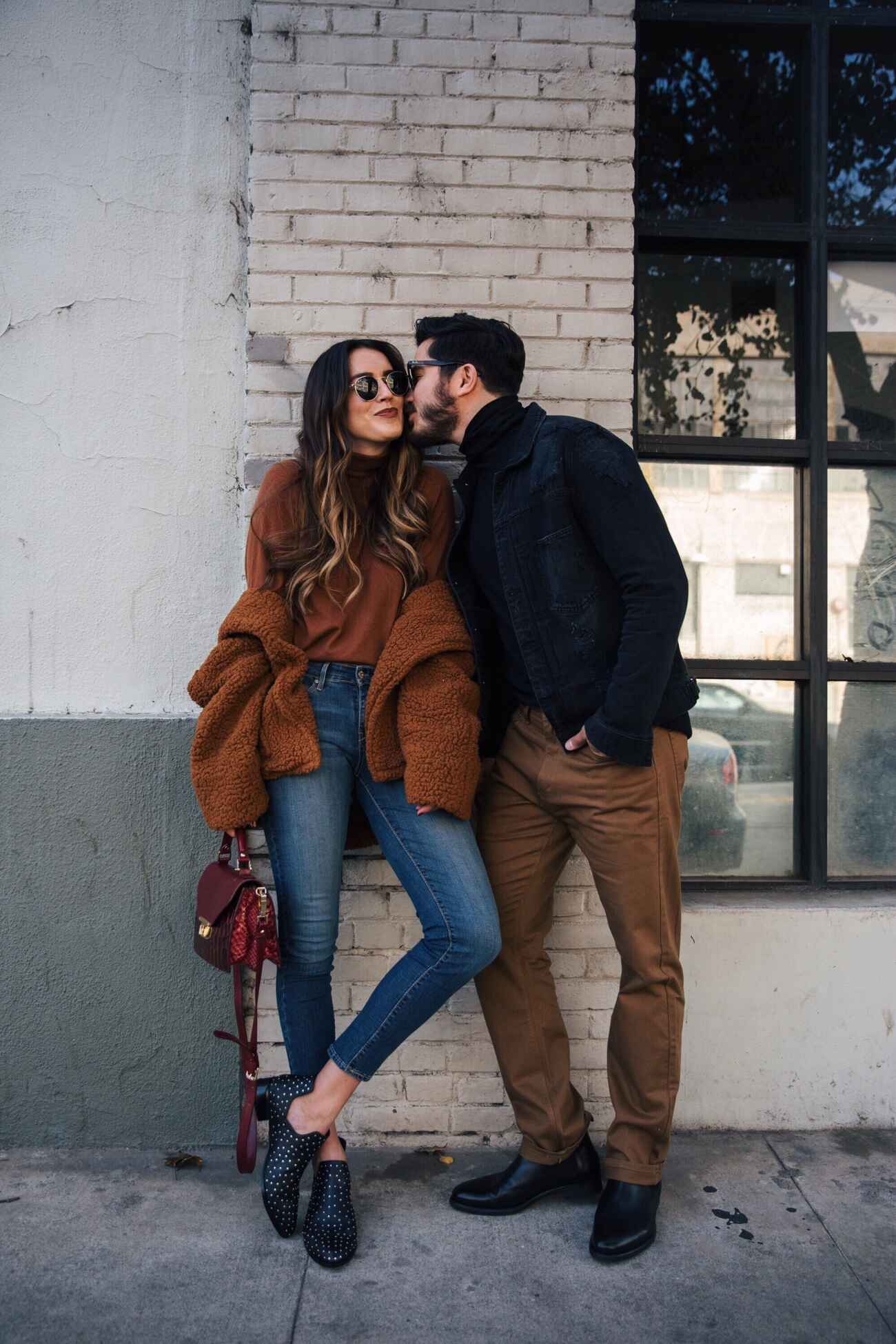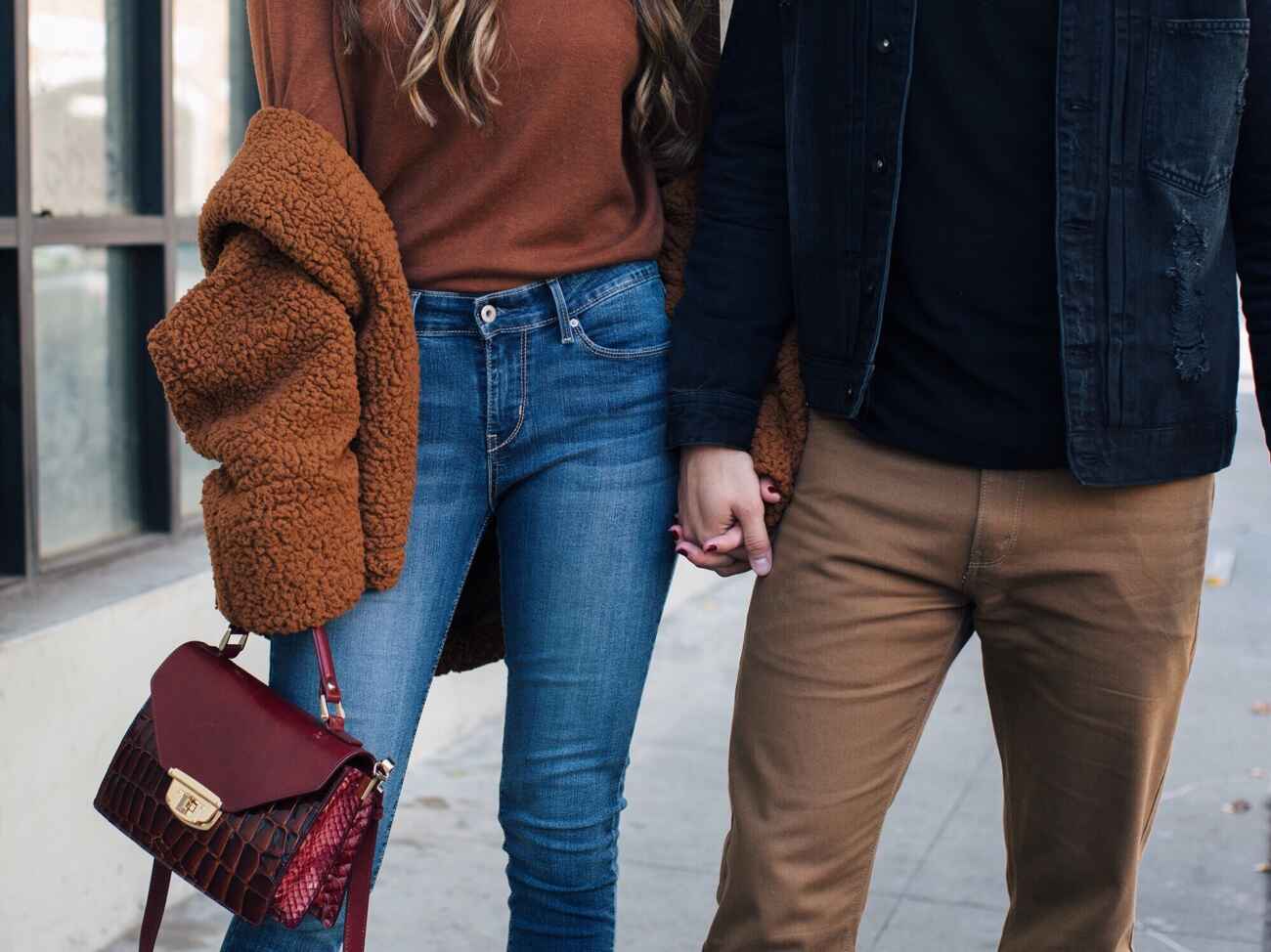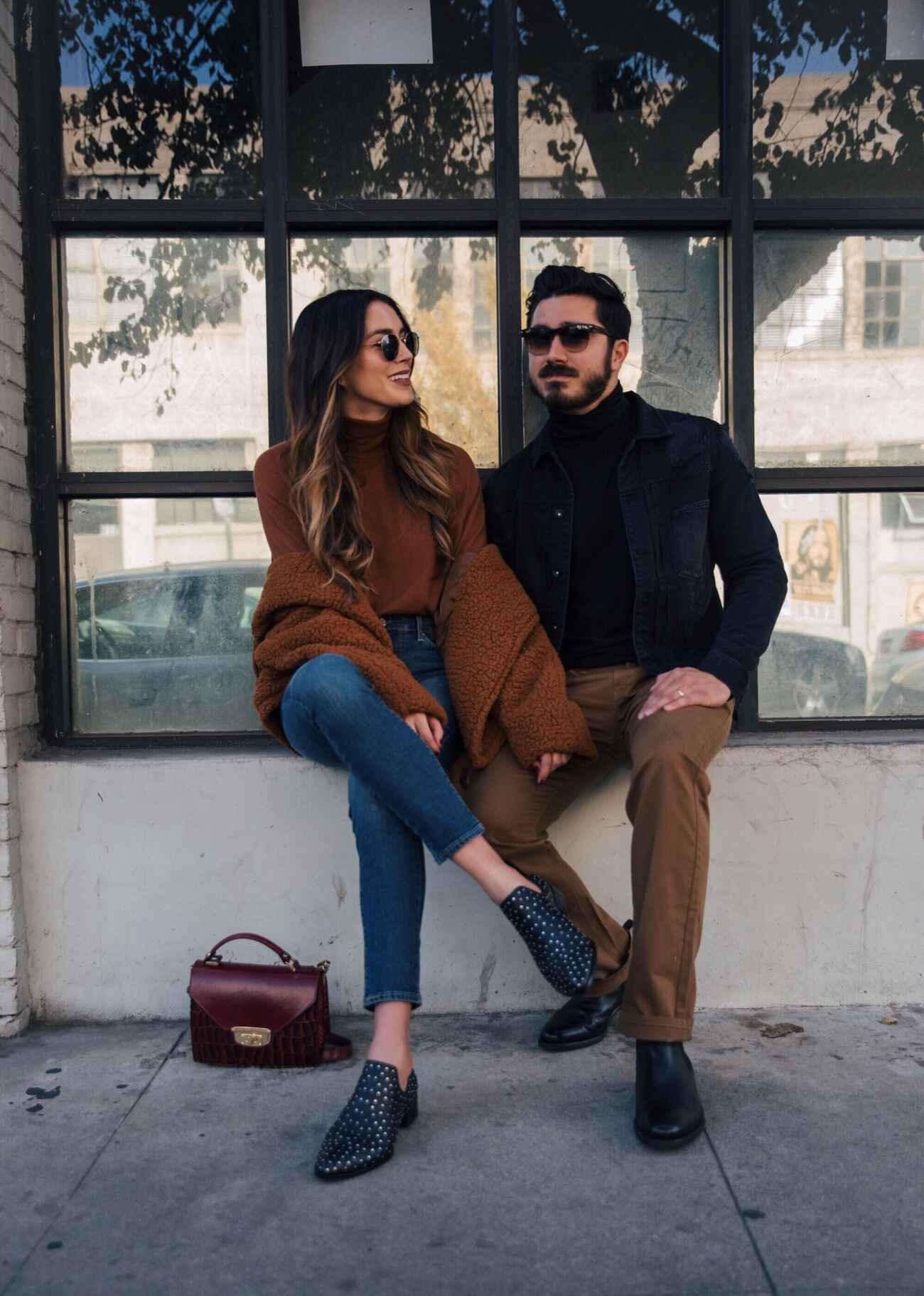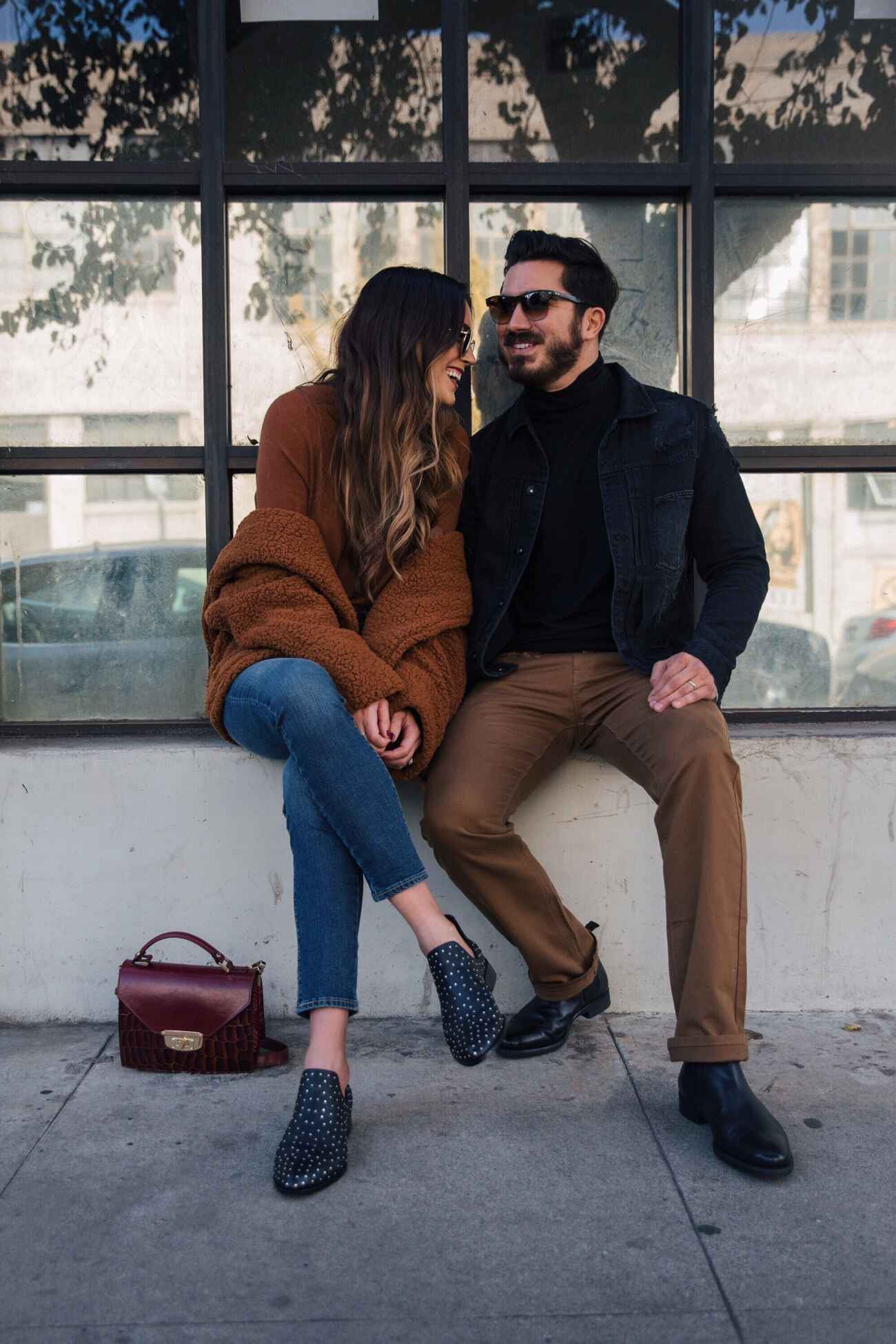 I'm wearing:
Jeans: DENIZEN® from Levi's® jeans
Coat: Sold out, similar HERE or HERE
Sweater: VINCE
Shoes: SENSO
Sunglasses: RAY-BAN
Anthony's wearing:
Jeans: DENIZEN® from Levi's® jeans
Jacket: ZARA
Shoes: ALDO
Sunglasses: RAY-BAN
I literally love love this time of year, cold days, hot coffee and snuggling up to my hubs! One thing we love to do together is make a day of shopping for gifts in the stores selecting pieces for everyone on our list. I online shop most of the time- but during this time of year I'm actually one of those people that like shopping in-person, the Christmas music, lights and decorations just get me in the festive spirit!
These are one of our casual shopping looks: I wanted to be comfortable but cozy for outdoor shopping and Anthony is really loving black and camel lately for his go-to color combo and loves when he finds a good pair of camel colored jeans.
We're both wearing DENIZEN® from Levi's® jeans and love how they have just the right amount of stretch. They keep their shape all day while we're running around getting our holiday shopping done! I've always been a huge Levi's fan and DENIZEN® jeans is a line from Levi Strauss & Co. that's currently sold at Target and Target.com, annnnd from my Insta Stories you guys may know already how frequently we're at Target… LOL at least once a week! Target always works with some of the coolest brands and DENIZEN® from Levi's® jeans is no exception!
Here I'm wearing the super flattering Modern Skinny jeans and Anthony is wearing the comfortable and modern 232™ Slim Straight Fit Jeans 232™ Slim Straight Fit Jeans232™ Slim Straight Fit jeans. We love how versatile these styles are – they can easily be dressed up or down for any holiday occasion.
Plus, now through December 31st you can enter to win 4 pairs of Denizen® jeans and a $400 shopping spree by sharing your own DENIZEN jeans-styled pic on IG with #HolidaysInDENIZEN #sweeps! To learn more about the giveaway, and to see how other bloggers and fans are styling their DENIZEN® jeans for the holidays, visit their Style Gallery on DENIZEN.com.
xx Brittany