LA Flower Mart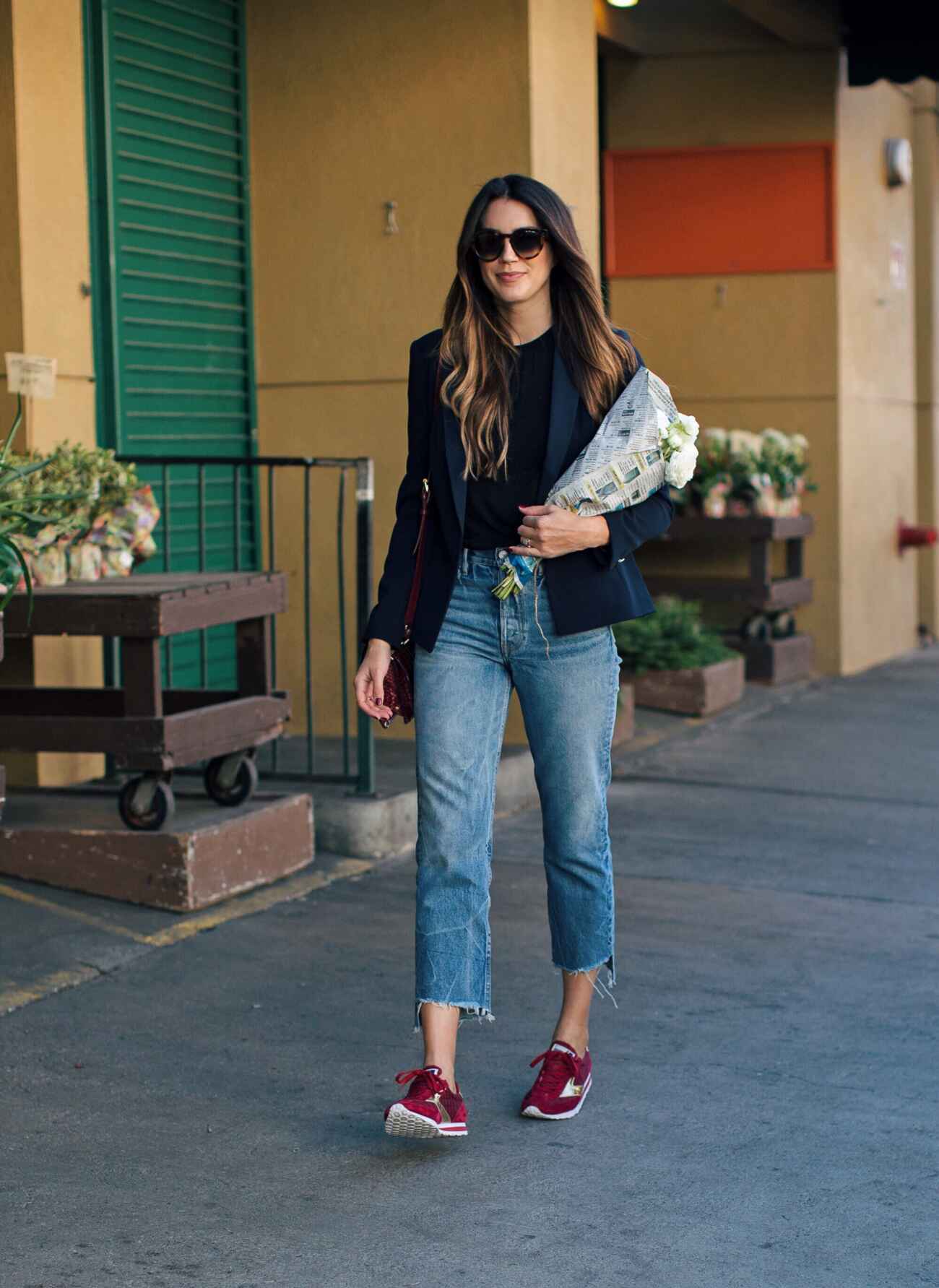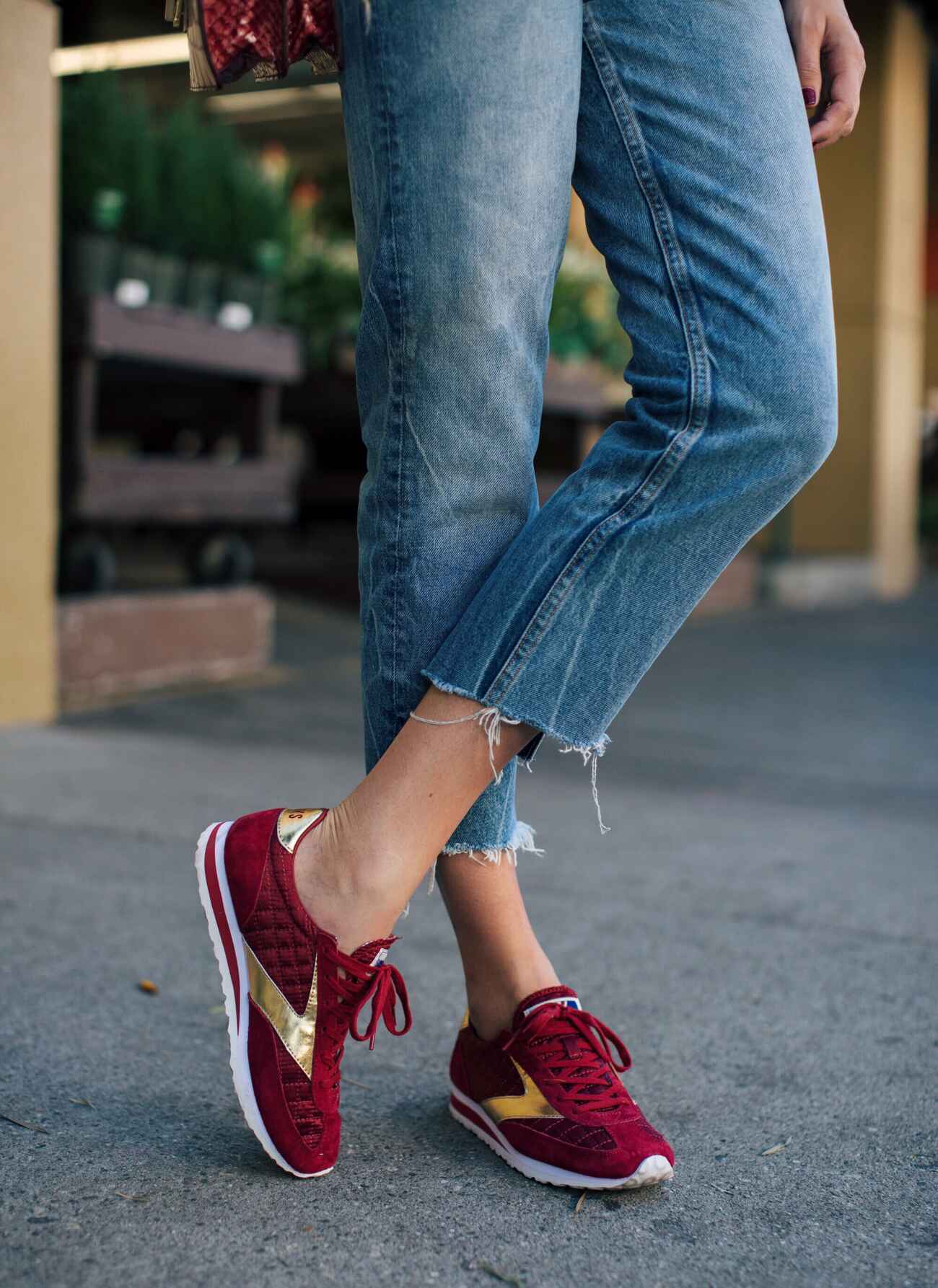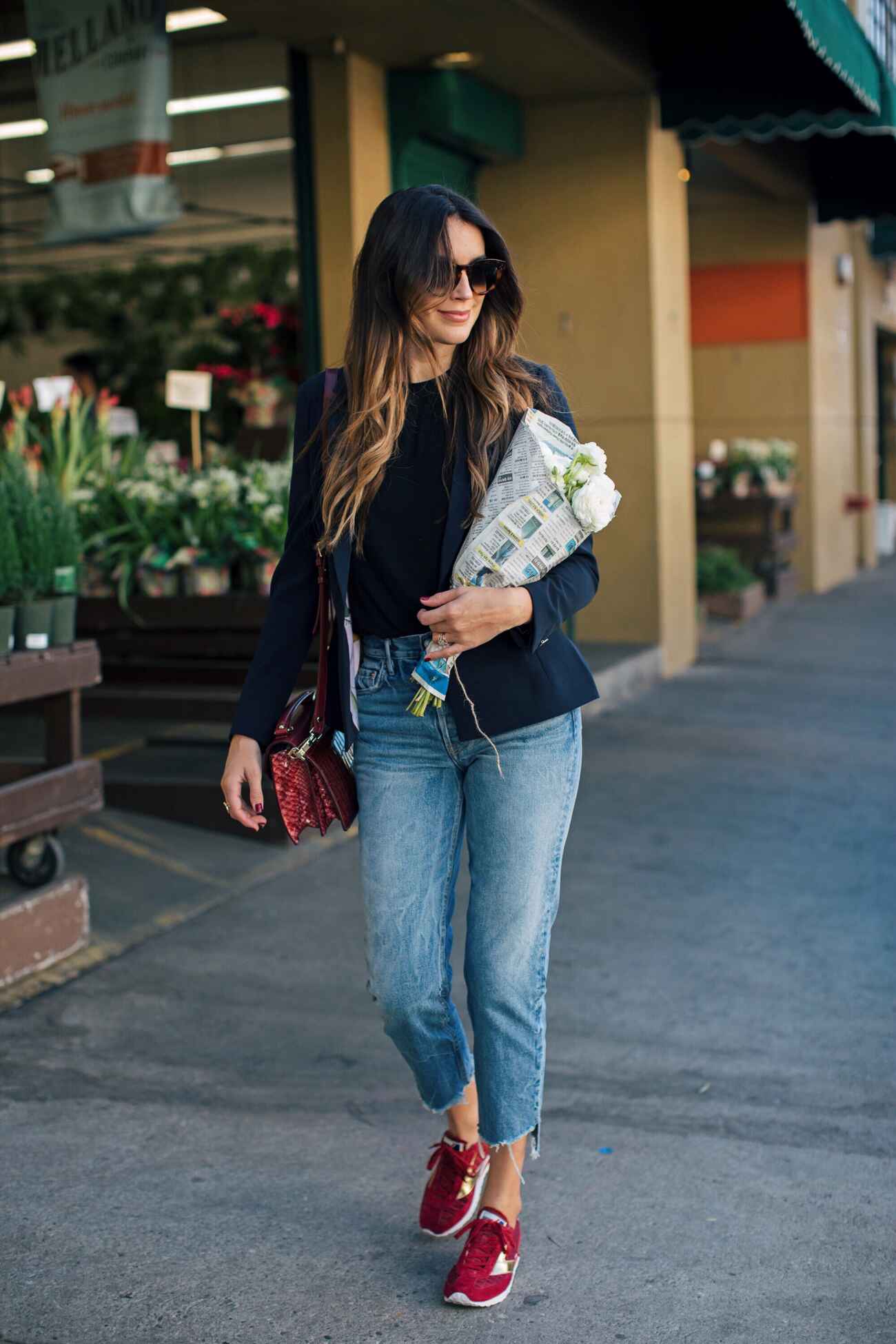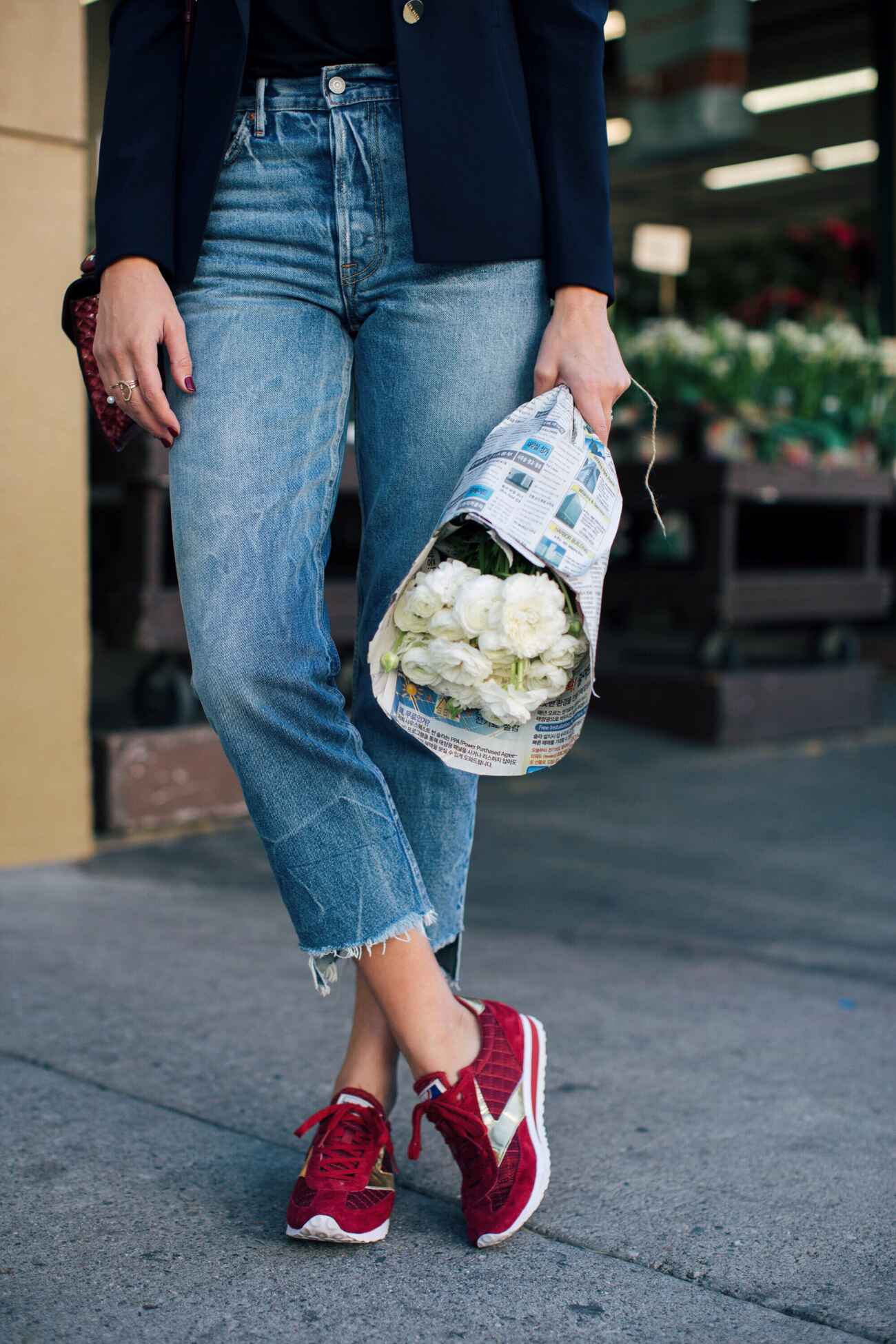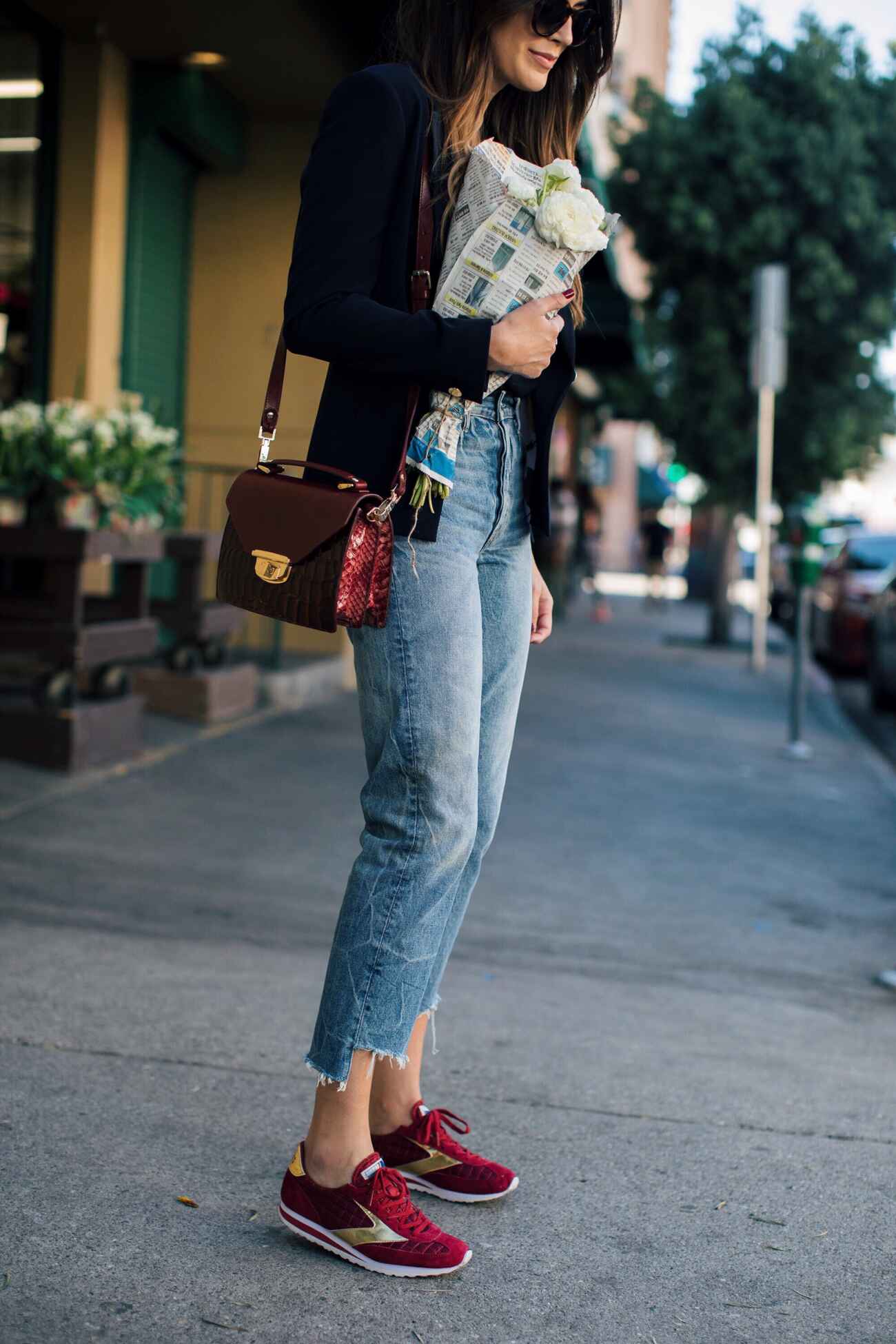 Sneakers: BROOKS HERITAGE
Blazer: TED BAKER
Jeans: GRLFRND DENIM
Bag: GANNI
Sunglasses: CELINE
Once a week I head to the LA flower mart for fresh flowers for our home- sometimes a nice scented candle burning and fresh ranunculuses are all I need to make my day! 🙂
Well this day in particular I thought it would be perfect to wear my new sneakers from Brooks Heritage. If you're not familiar with the brand, Brooks Heritage is a casual, lifestyle footwear line that celebrates the history, heritage and spirit of the run.
Red is a very big color trend for fall and I try to add it into my outfits subtly for a sophisticated pop of color. So of course, I fell in love with these retro, regal kicks. The ones I'm wearing are called the Vanguard model they have a a plush, quilted nylon body that are very comfortable for all day wear.
Quick tip: Next time you visit the Flower Mart you should also grab breakfast at Poppy + Rose, so adorable inside and the food is delish, every time I visit I make sure I at least have time to stop in after for their fresh orange juice! 🙂
Which color combo of the Brooks Heritage sneakers do you guys like best? Comment below!
xx Brittany