How I Styled My Who What Wear 30 Day Challenge
Fashion for the new season is all about carefully curating outfits from your wardrobe that you'll be wearing in the coming months, picking those key pieces you know you will wear again and again but will look fresh depending on what you pair it with.
I was inspired to take on 2x challenges from the Who What Wear Fall 30 Day Challenge (to style menswear-inspired shoes with a feminine outfit and to style updated Mary Jane's with a cool jumpsuit). This is how it went:
My first challenge (menswear-inspired shoes with a feminine outfit) had me thinking a bit, I usually wear a good mix of flats but I wanted a menswear shoe that was very strong menswear. I found these leather slides at Saks OFF 5TH and knew they would be a great addition to my closet for the fall, not only for the challenge but also because it made me realize I didn't have a shoe like this in my closet yet and I particularly loved the tassel details! I opted to pair them with a pleated skirt and off the shoulder blouse. This skirt wasn't a high waisted style, but in this case I sized down to allow it to sit higher on my waist and cinch with a belt. Not only am I beyond comfortable in my first look but I feel ready for anything- meeting, dinner date, etc.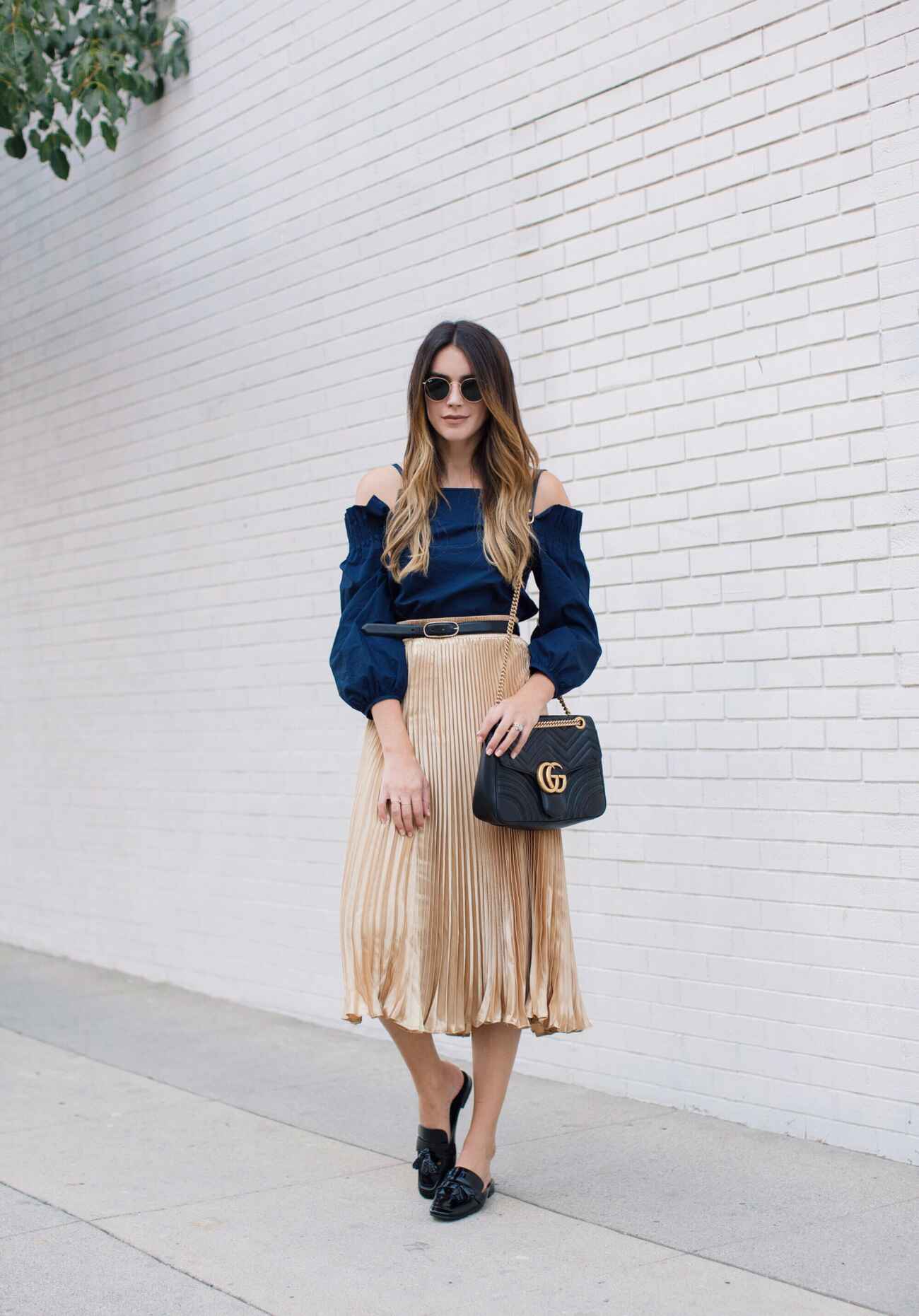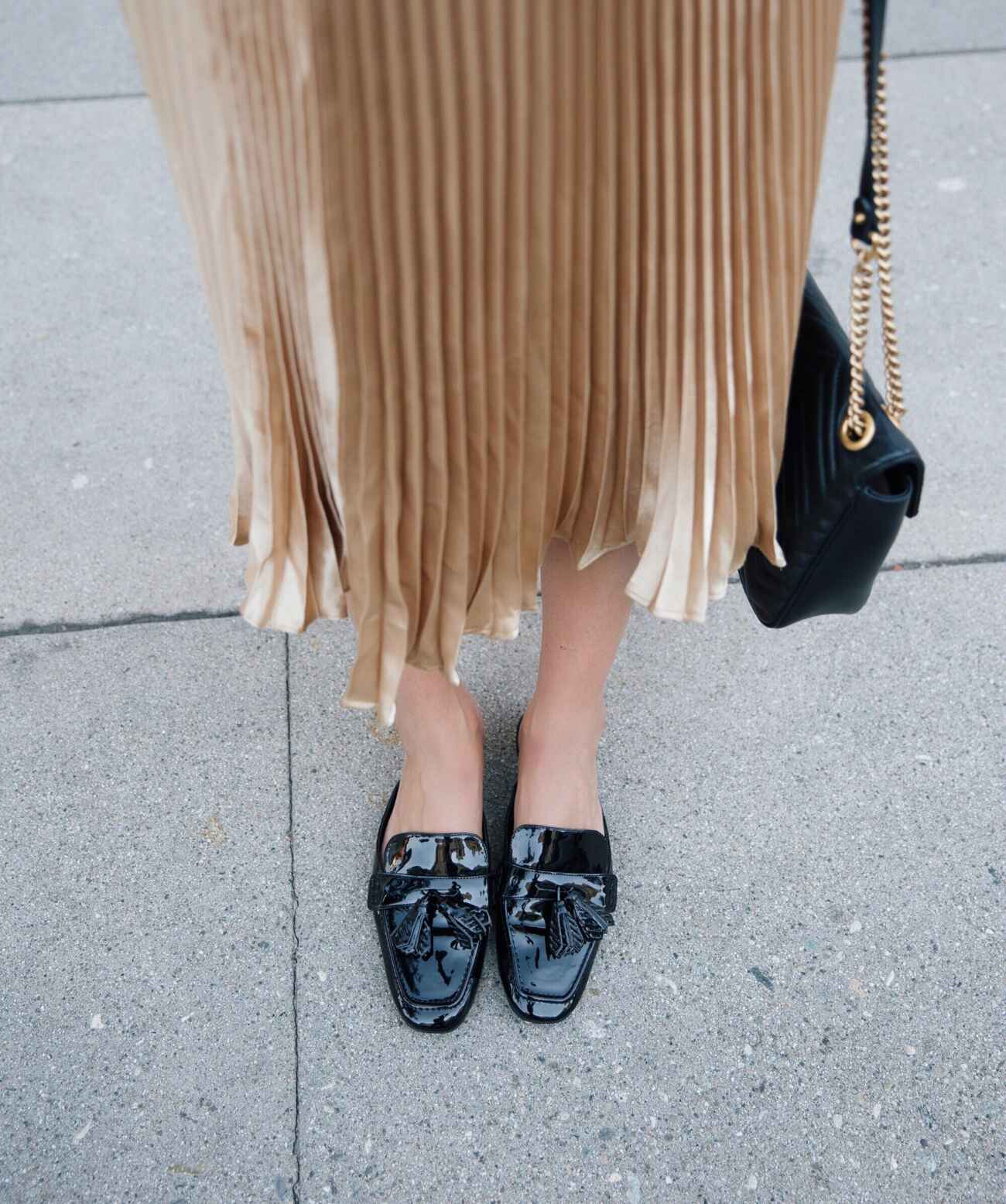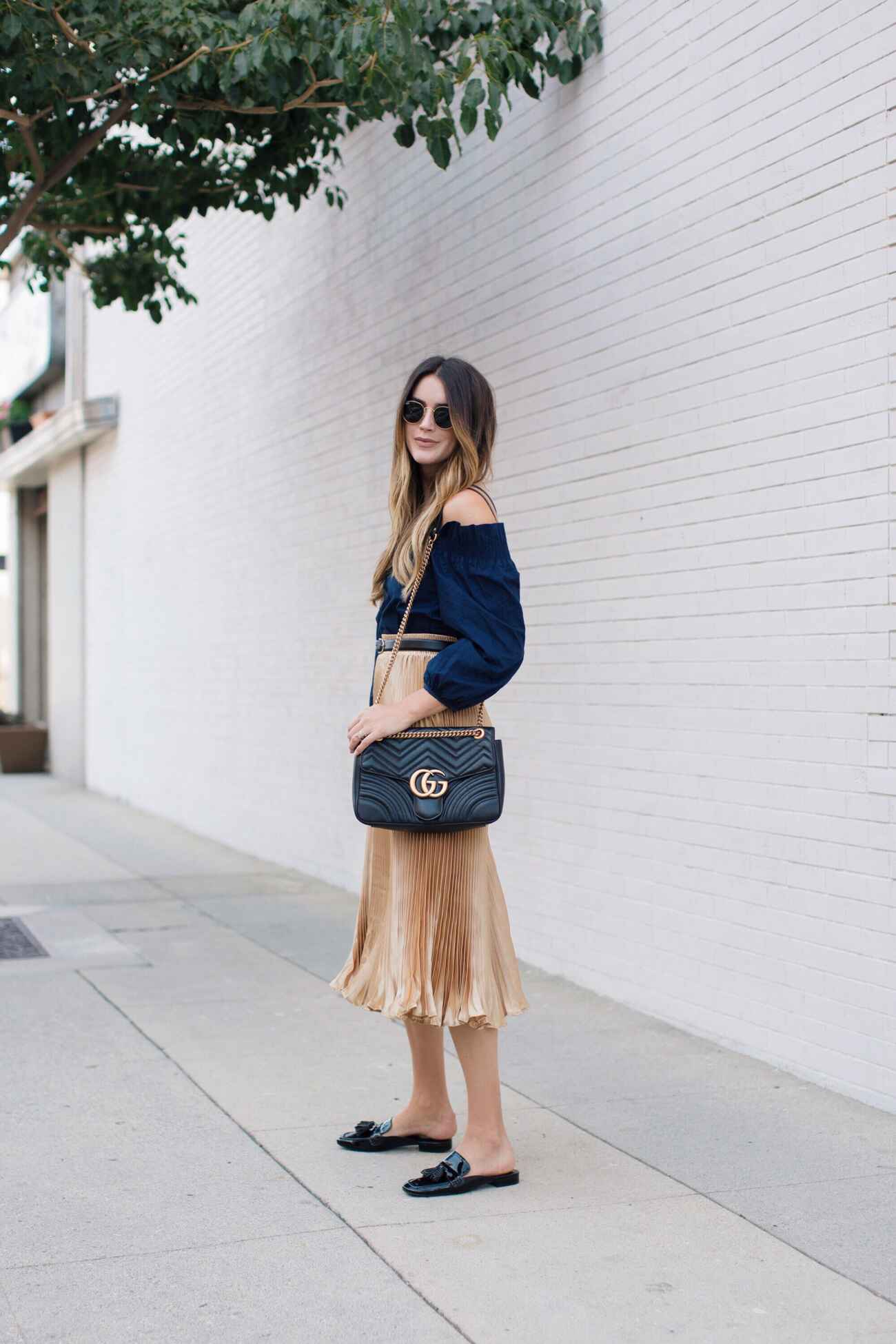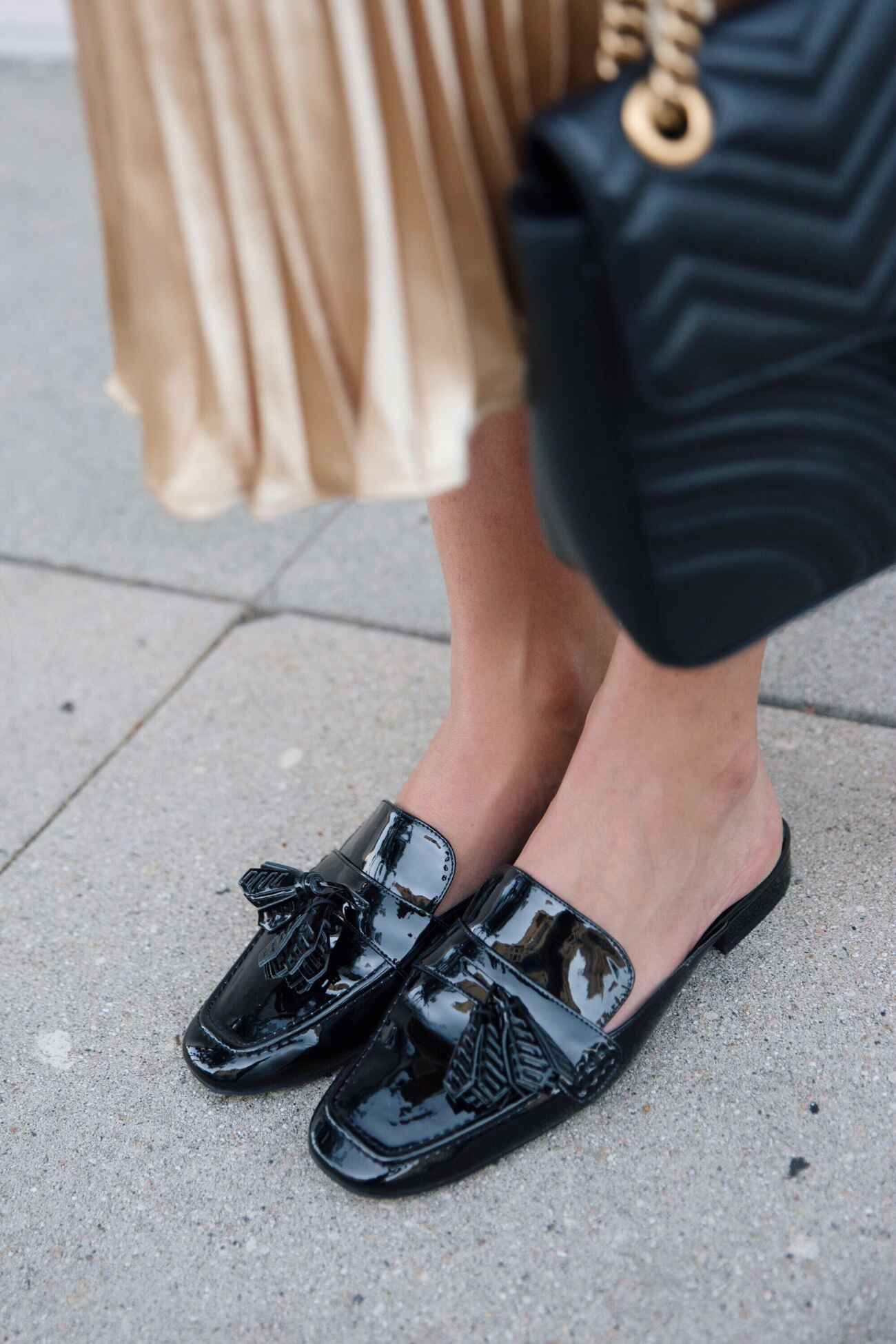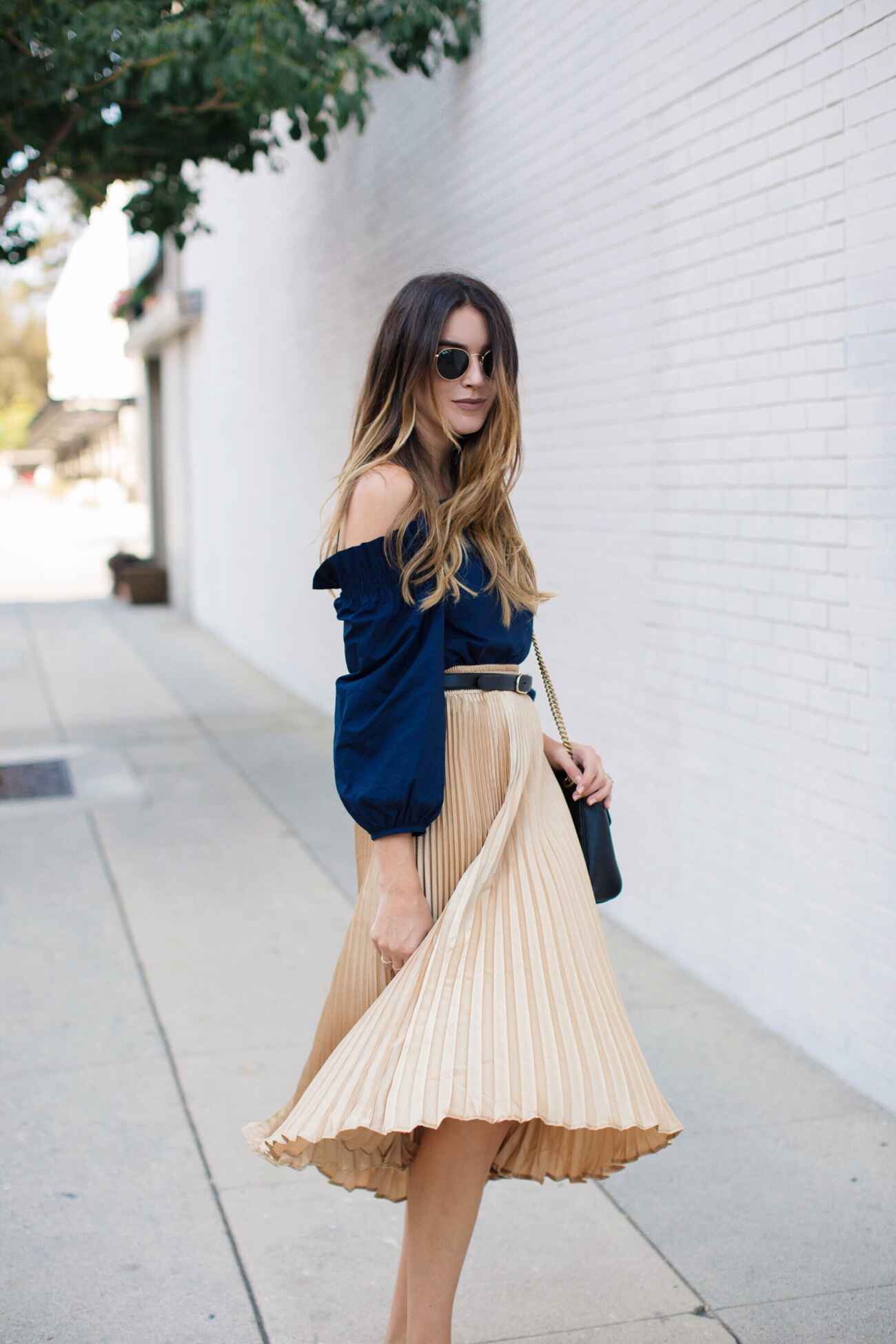 My second challenge (updated Mary Jane's with a cool jumpsuit) seemed easy at first but I realized most of my jumpsuits were full length and covering up my shoe details. I knew I wanted a mid calf jumpsuit to really let the shoes pop. These navy suede Mary Jane's are from Saks OFF 5TH and I love the extra high heel for the modern vibe and to dress up my ultra casual jumpsuit. To bring the colors of the jumpsuit and the heels together I went for a bag with a pop of color and a muted mock neck turtleneck.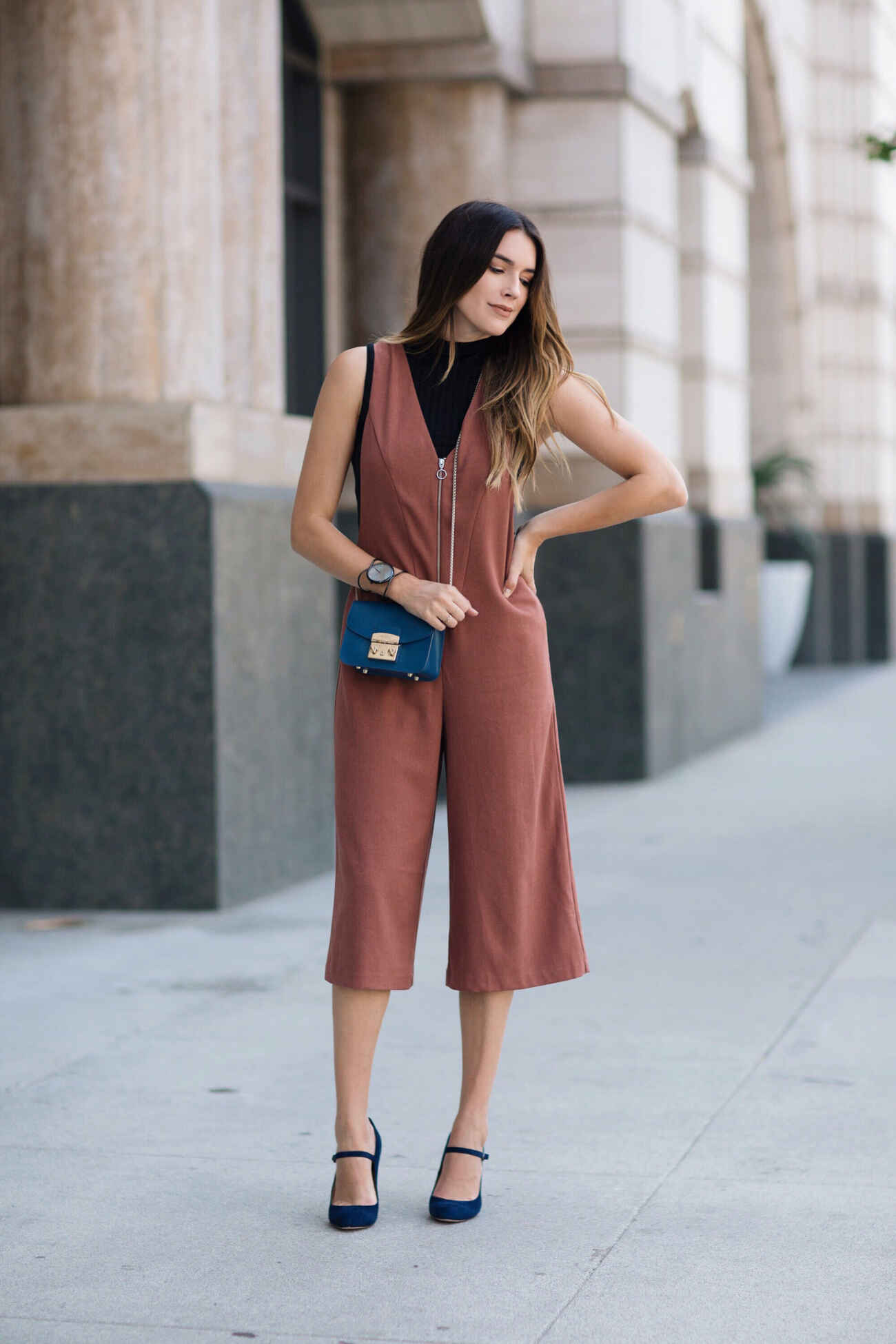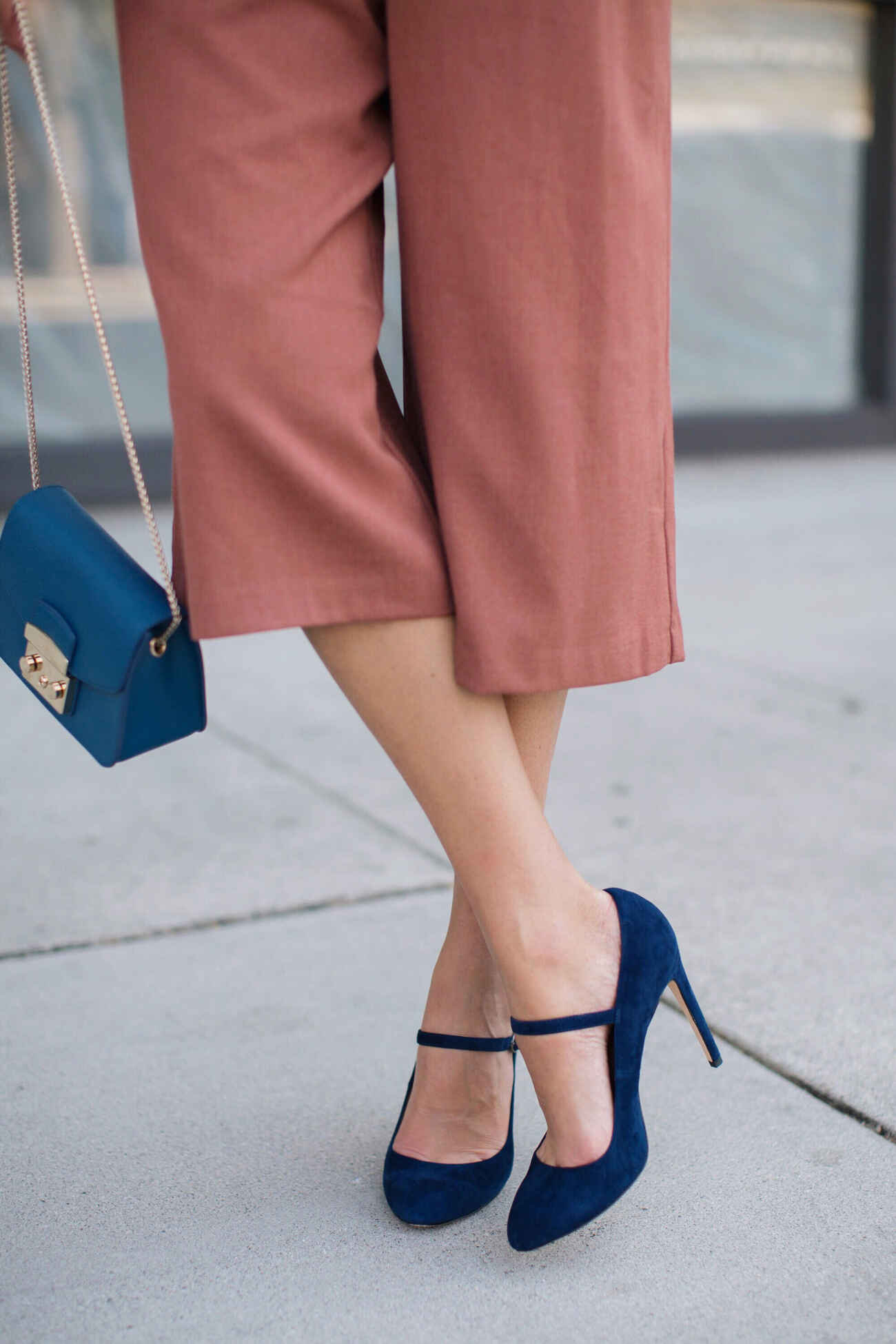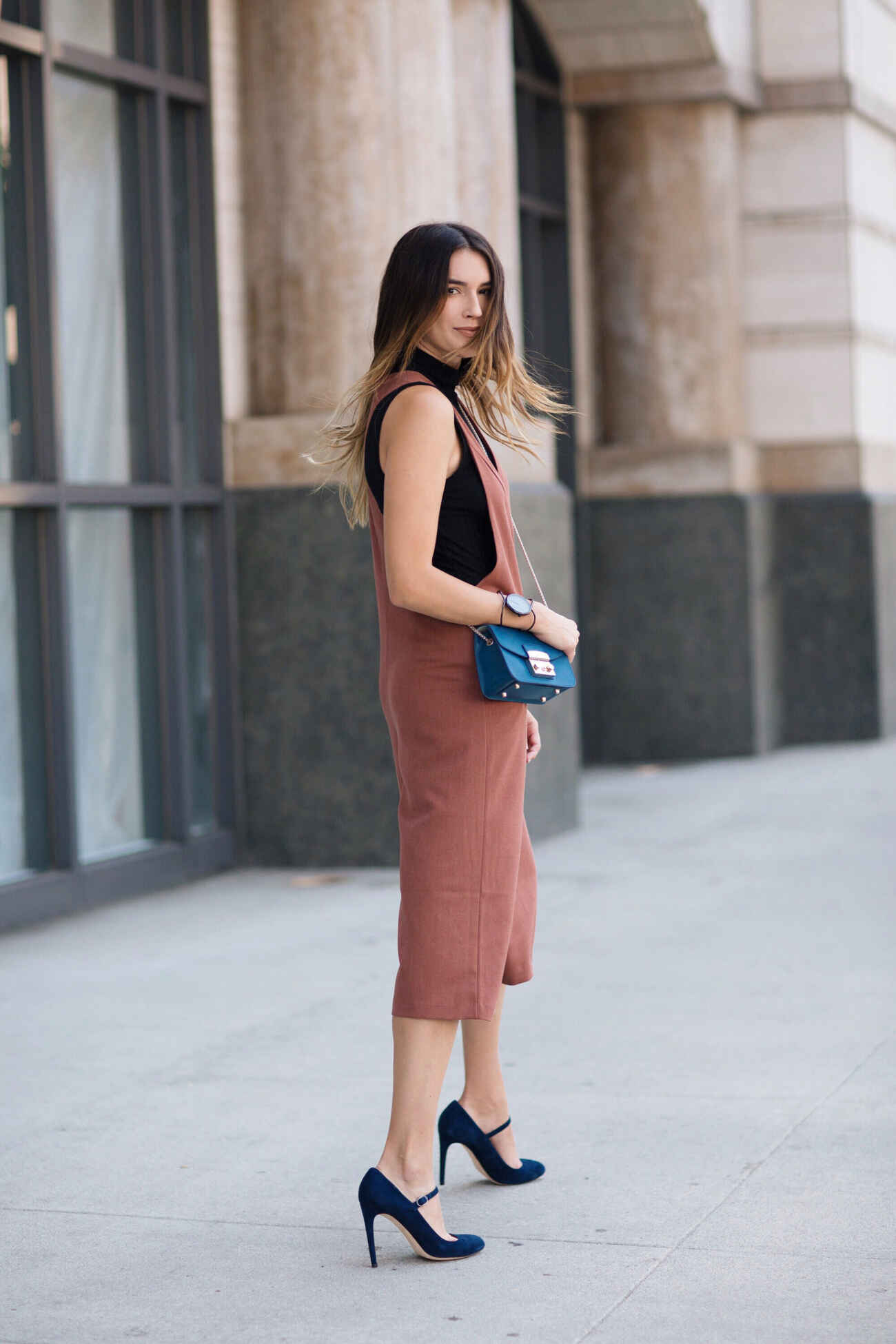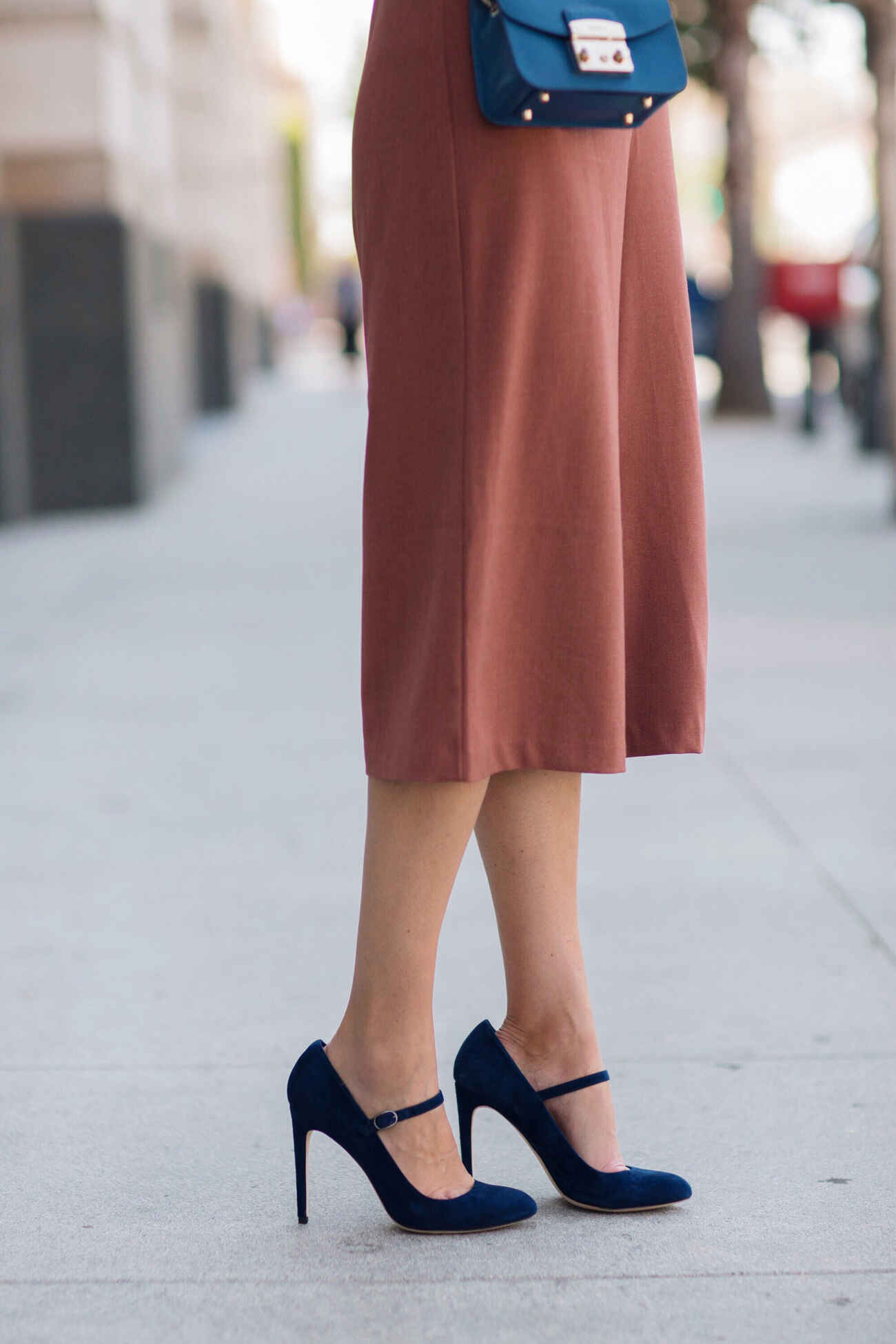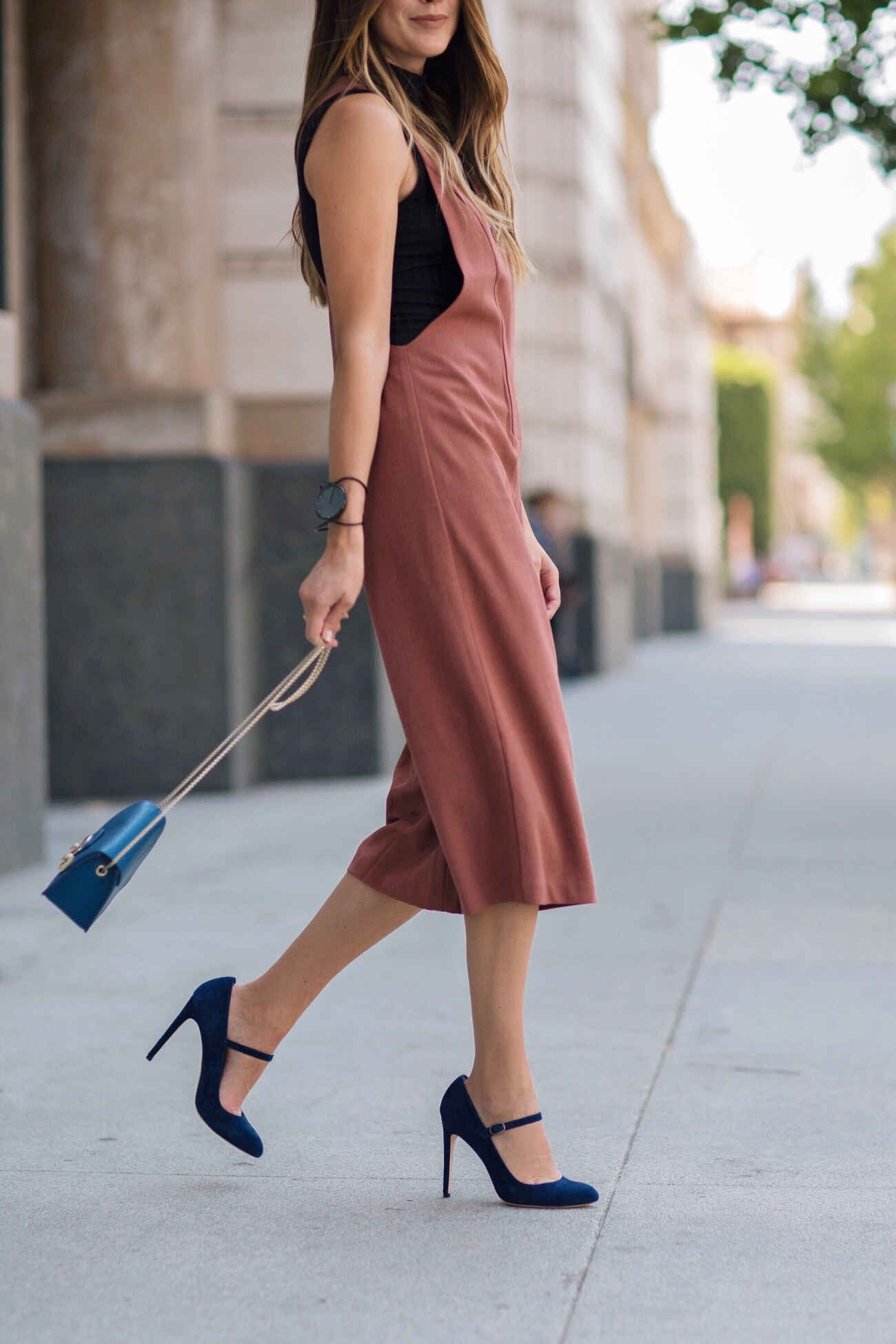 These challenges were really fun and got me thinking outside the box for sure! It also allowed me to survey my closet and see which pieces I had that were more versatile than I originally thought! Who What Wear will be hosting more 30 day challenges so make sure to check their Instagram to see how you can participate! 🙂
I've also been loving Saks OFF 5TH lately for some of the cool items I've scored (my hubby also recently got a new laptop bag), have you guys gone recently? Share what you found in the comments below!
xx Brittany