Planning the Perfect Date Night in LA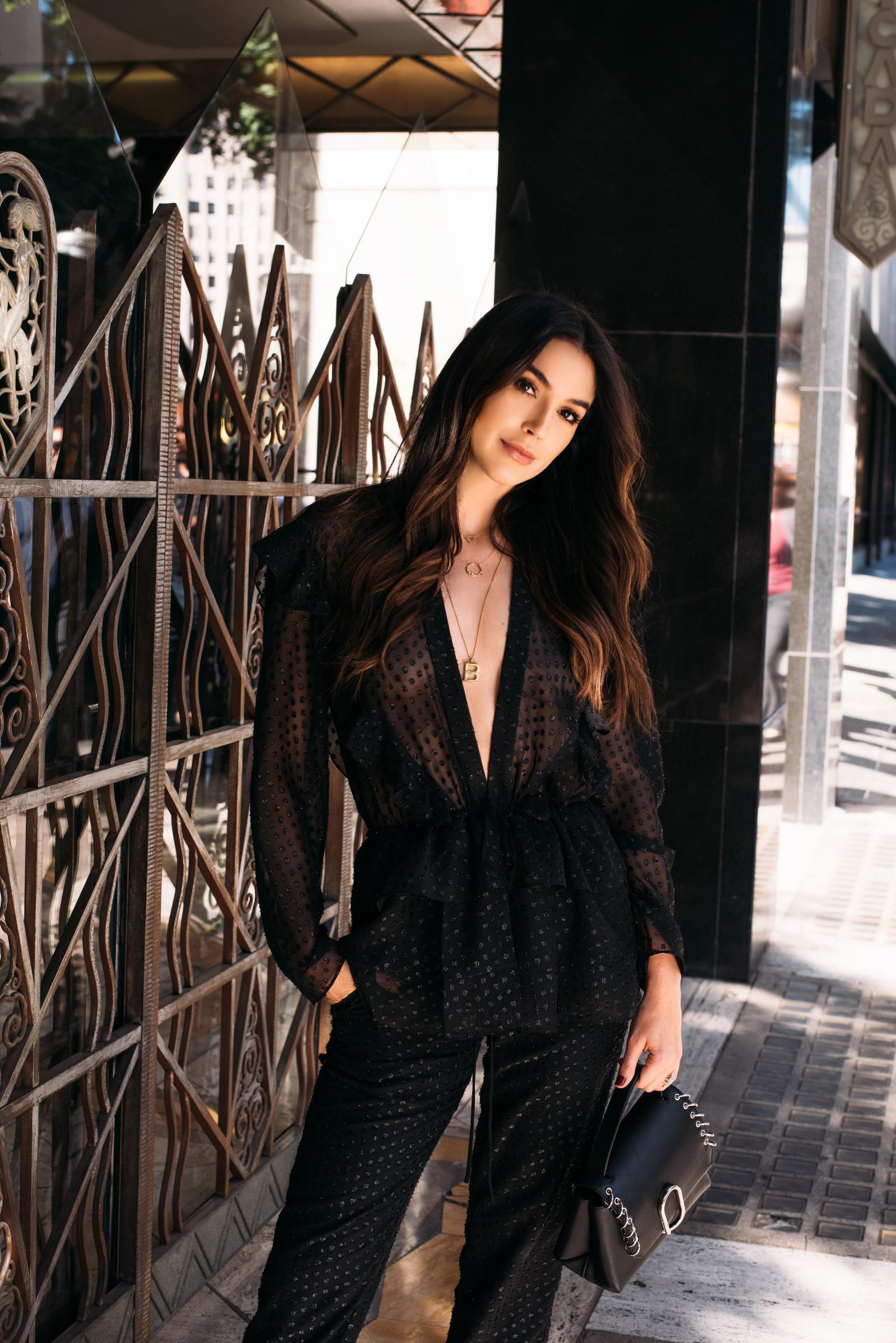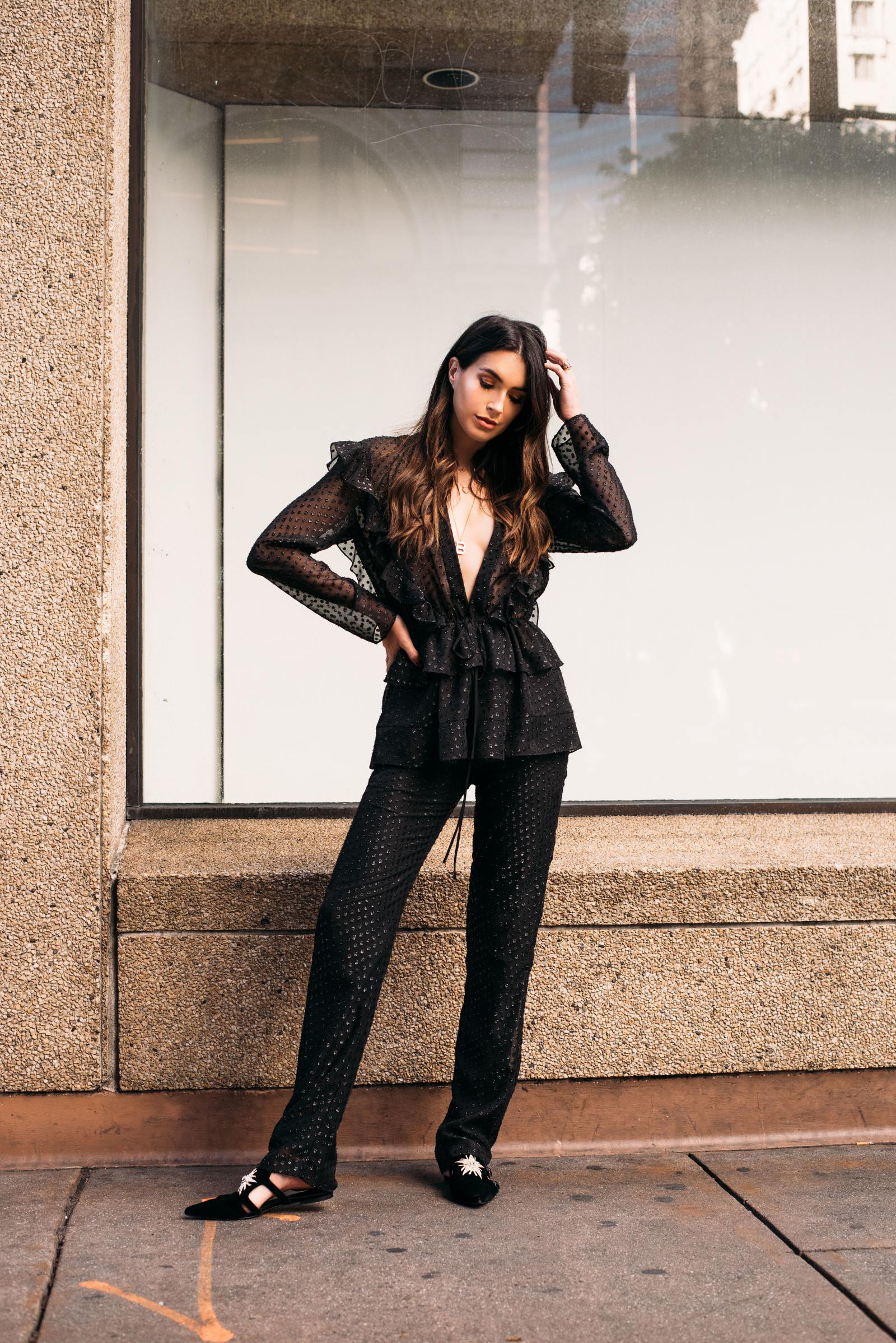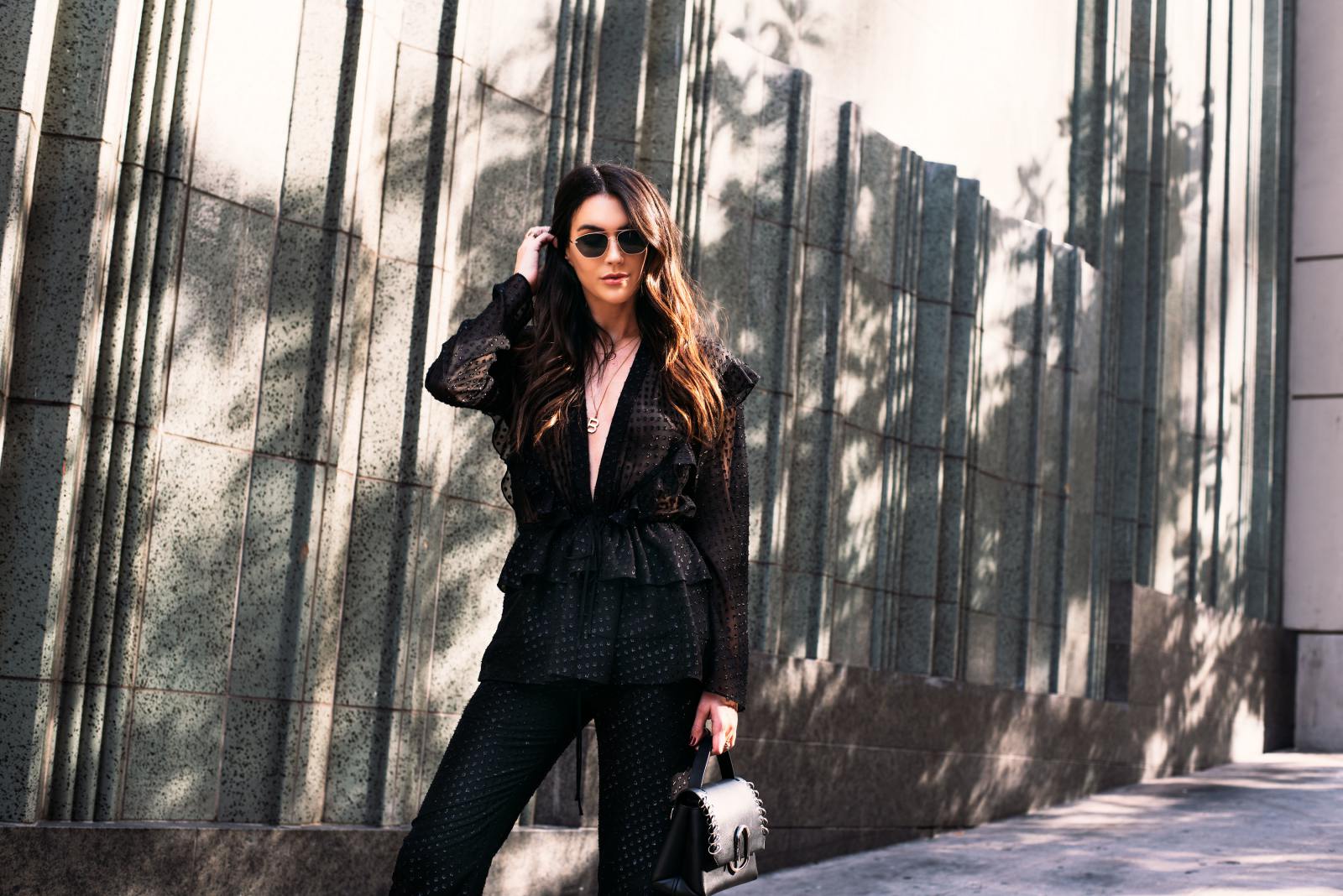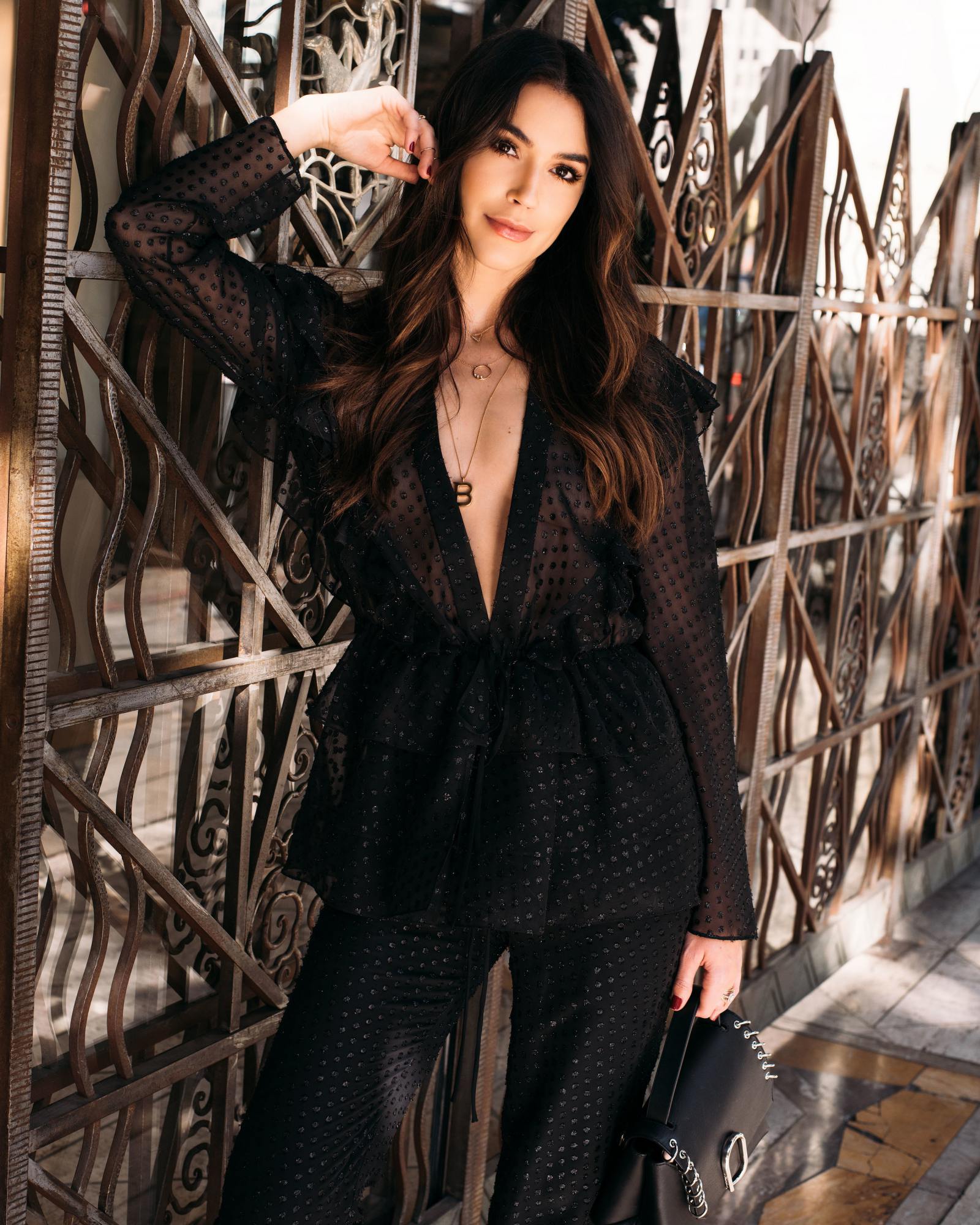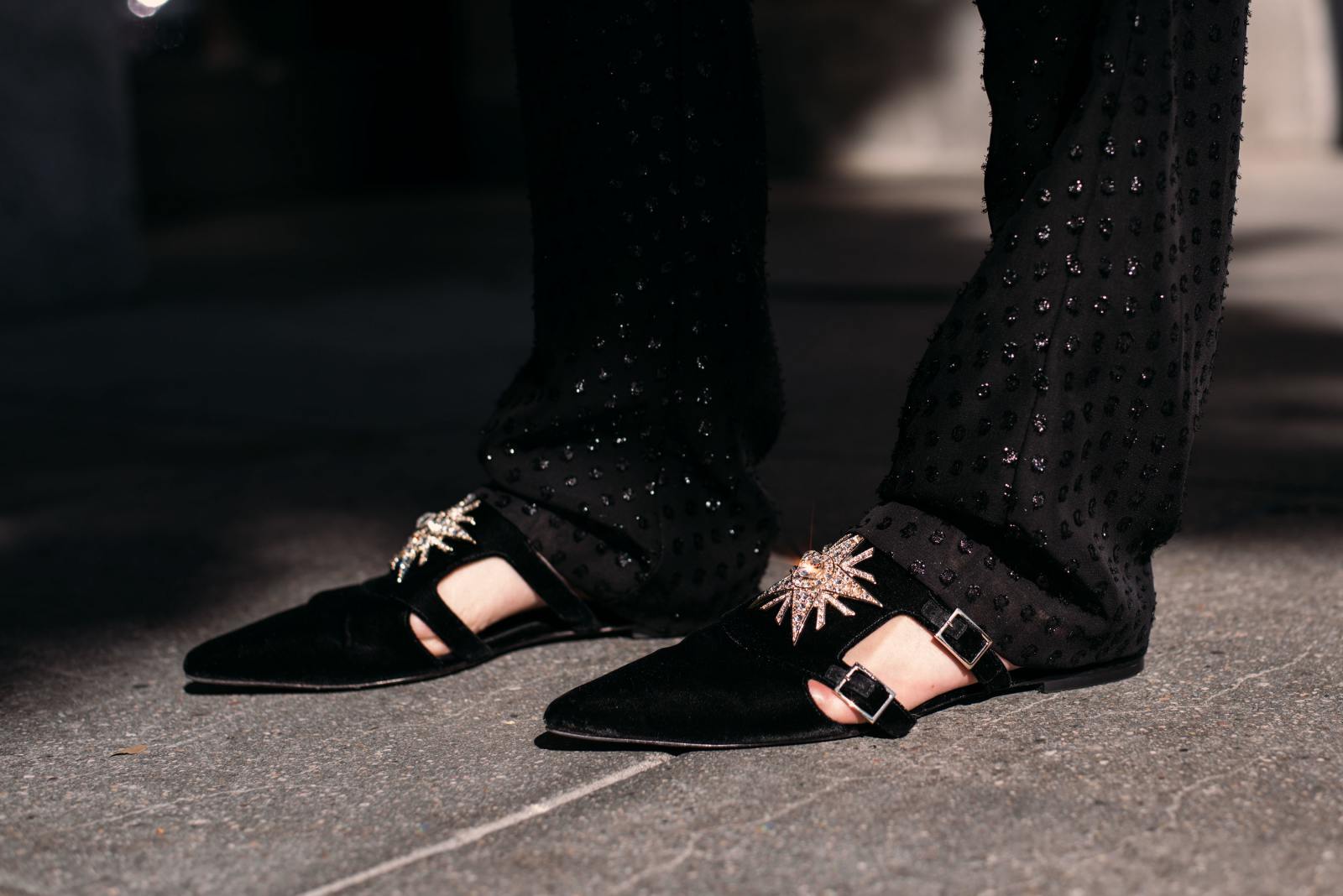 Sunglasses: ELIZABETH AND JAMES | Necklace: THRIFTS AND THREADS X KATIE DEAN JEWELRY | Blouse: SALLY LAPOINTE (similar here) | Trousers: SALLY LAPOINTE (similar here) | Handbag: 3.1 PHILLIP LIM | Shoes: ROGER VIVIER
It's so important to set time aside for your significant other! Anthony and I try to have a date night 2-3 times a month, where we plan something fun and talking about work is off limits. We love doing things as a family but it's nice to spend time just the two of us and have a fun night out or a relaxing night in. Now that the holidays are over, it's nice to finally get back into the swing of things- including date nights!
Depending on our plans, I love to dress up a little but still be comfortable. I hardly ever wear heels but there are so many great dressy flats that are just as chic. Because LA is a bit more casual, this two piece is the perfect amount of dressy yet casual. I'm a huge fan of Sally LaPointe's designs and love how the pieces are so luxe but still romantic yet edgy.
Check out some great date ideas to consider next time you are planning a date, whether with friends or your significant other:
1. Couples Massage– There is nothing more relaxing than taking a 50 minute break from the world with a relaxing massage. Anthony and I love treating ourselves to a couples massage after a stressful week, we always feel so refreshed after. The Now in Silverlake is currently my favorite.
2. Comedy Show– We've seen all the Netflix stand-up comedy specials but Anthony and I love going to dinner and a comedy show- especially when you can eat and drink during the show. It's a fun night out that always includes tons of laughing.
3. Rooftop Movies– Instead of going to a traditional movie theater, LA has some great spots where you can watch a movie on a rooftop. E.P. & L.P in West Hollywood, offers rooftop movie nights along with a few other great spots including Mr. C hotel, The Hollywood Bowl and the Hollywood Roosevelt hotel.
4. Wine Tasting– Anthony and I love wine and cheese, so having a wine tasting at home or at a local restaurant is a great idea. We have also been wanting to check out the Malibu Wine Safari, where you tour Saddlerock Ranch and vineyard in Malibu.
5. Staycation– Planning a staycation a few hours away is fun way to explore a new town you have never been to and have a mini trip with your significant other. Anthony and I have had staycations in San Diego, Santa Barbara and San Francisco just for the weekend.
xx Brittany