Productivity Tools To Increase Efficiency
Happy Thursday! We're in San Diego for some family time and a fun little getaway as a kick-off to summer for Jadyn, make sure to follow along on Snapchat: thriftsnthreads 🙂
Today's blogging tips is covering something I get asked pretty often, how do I stay organized? Especially when I was working my full-time job before. Well today I'm sharing my top 5 tools that I can't live without when it comes to blogging and keeping on top of liffffe:
1. CoSchedule
At times, it can get overwhelming when trying to schedule content 5-7 days a week. Not only that, but to promote that content through all of your social media channels. CoSchedule provides me with an easy-to-use calendar and social media scheduling.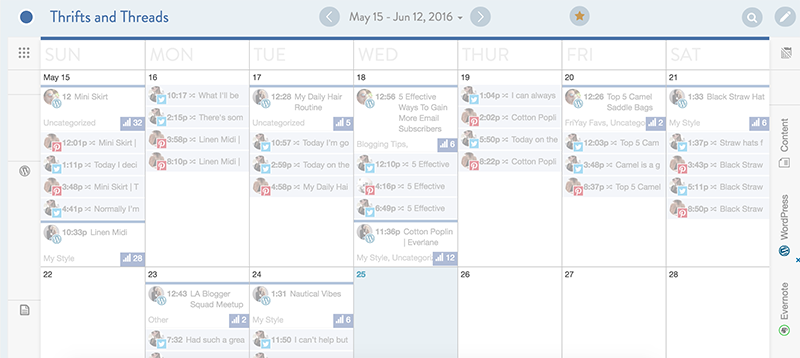 Within each blog post, you can also schedule your social media posts.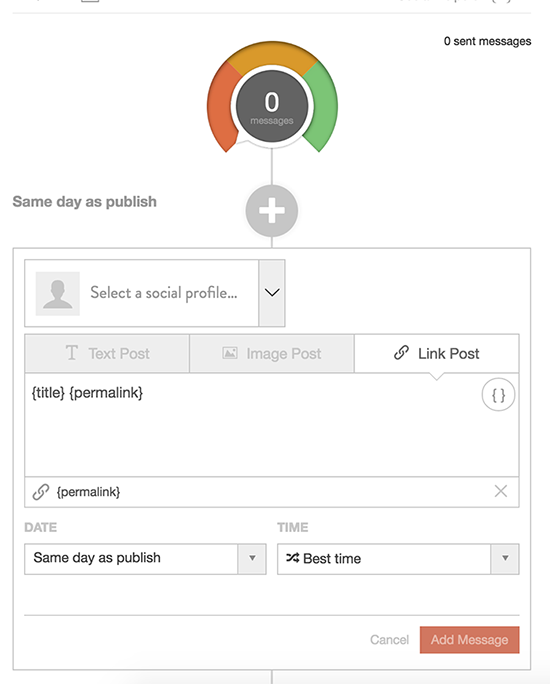 I find that I am more on top of my blog posts and social media sharing since I started using CoSchedule.
2. Dropbox
I have always heard of Dropbox, basically an iCloud service, but once you start to really utilize it… it's a lifesaver!
Being able to access my files across all devices just makes things sooooo much easier. Also the ability to send large files/folders to anyone by sharing a link to the source is my favorite. I definitely use this daily.
I am currently on the $9.99/mo plan, which provides 1 TB worth of space. That is more than enough space.
3. Wunderlist
I'd like to think of Wunderlist as a To-Do list on steroids. I have tried many in the past, even the default one on the iPhone, but Wunderlist provides all the tools I need to get things checked off my list. First thing in the morning (after checking any urgent e-mails) is checking Wunderlist and planning my morning around my top to-dos. Mega obsessed.
Features
– Create separate to-do lists
– Prioritize with hashtags
– Assign to-dos (aka tasks I give my hubby lol)
– Attach files
– Have conversations within each shared list
The basic version is available for free, or the pro version for $4.99/month. Honestly, I have had no need to upgrade to the pro yet.
4. Evernote
Anthony and I use Evernote so frequently when we stumble across articles that we want to refer to later. It organizes brainstorming ideas and is a good outlet for future content planning.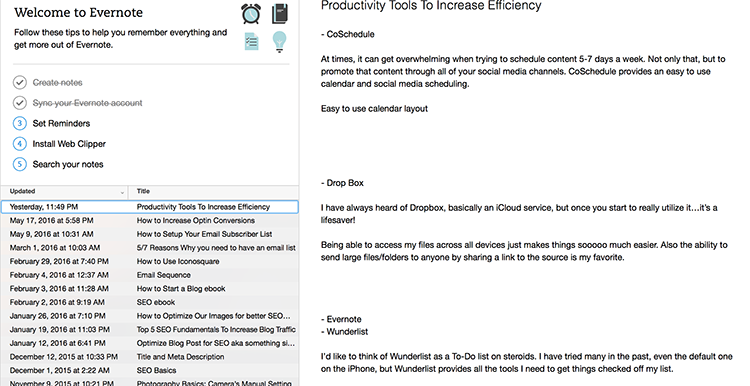 Here is a screenshot of the previous blog posts I've written where I use Evernote as a brainstorming tool and rough draft platform.
I tend to use Evernote when it comes to content related material.
There you have it, let me know any online tools you guys can't live without in the comments below!
xx Brittany