Savers Thrift Store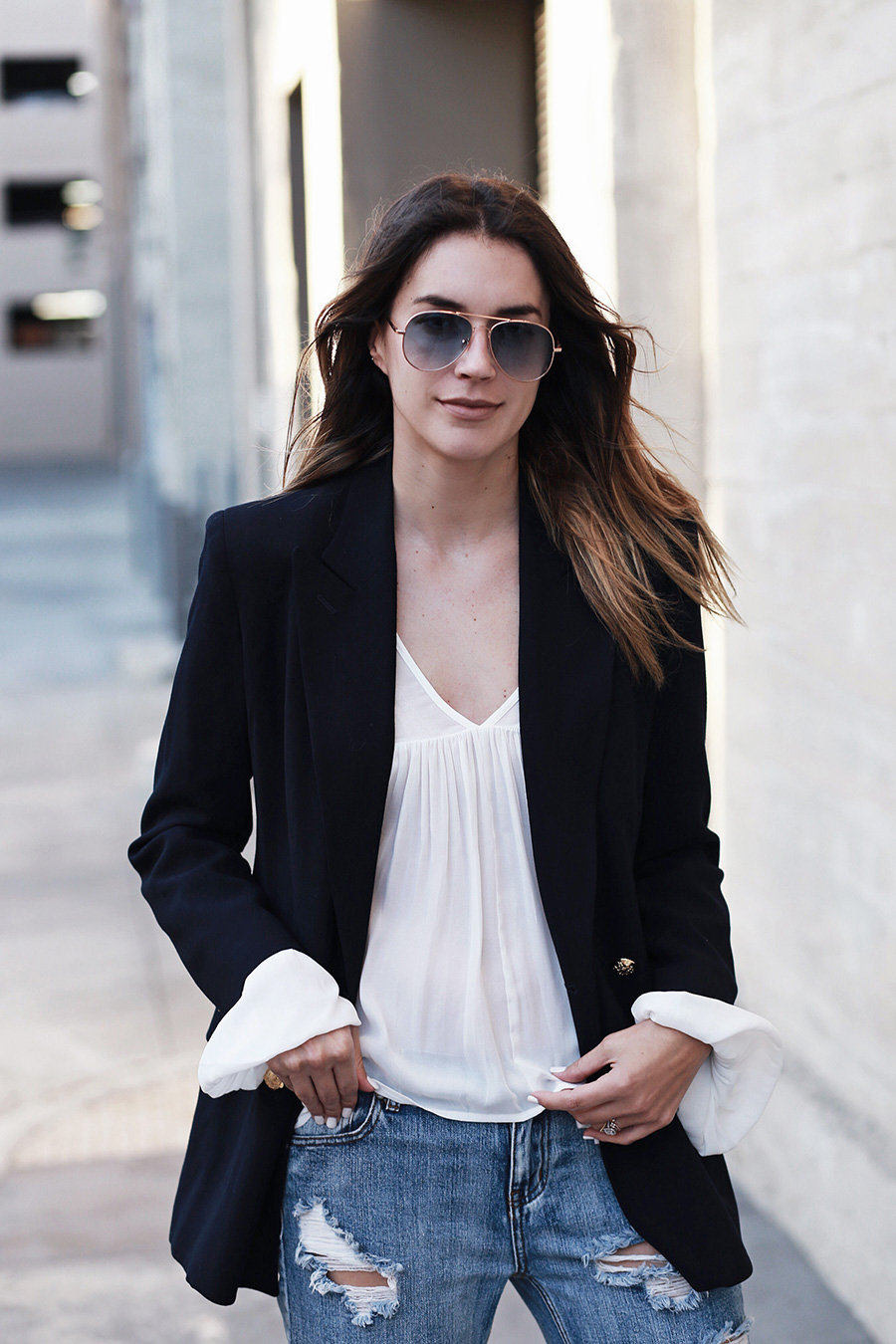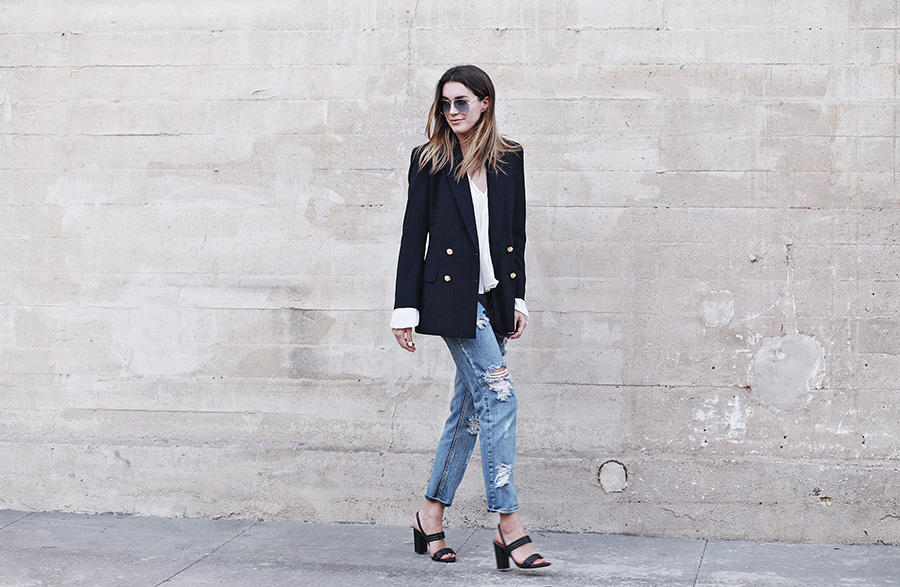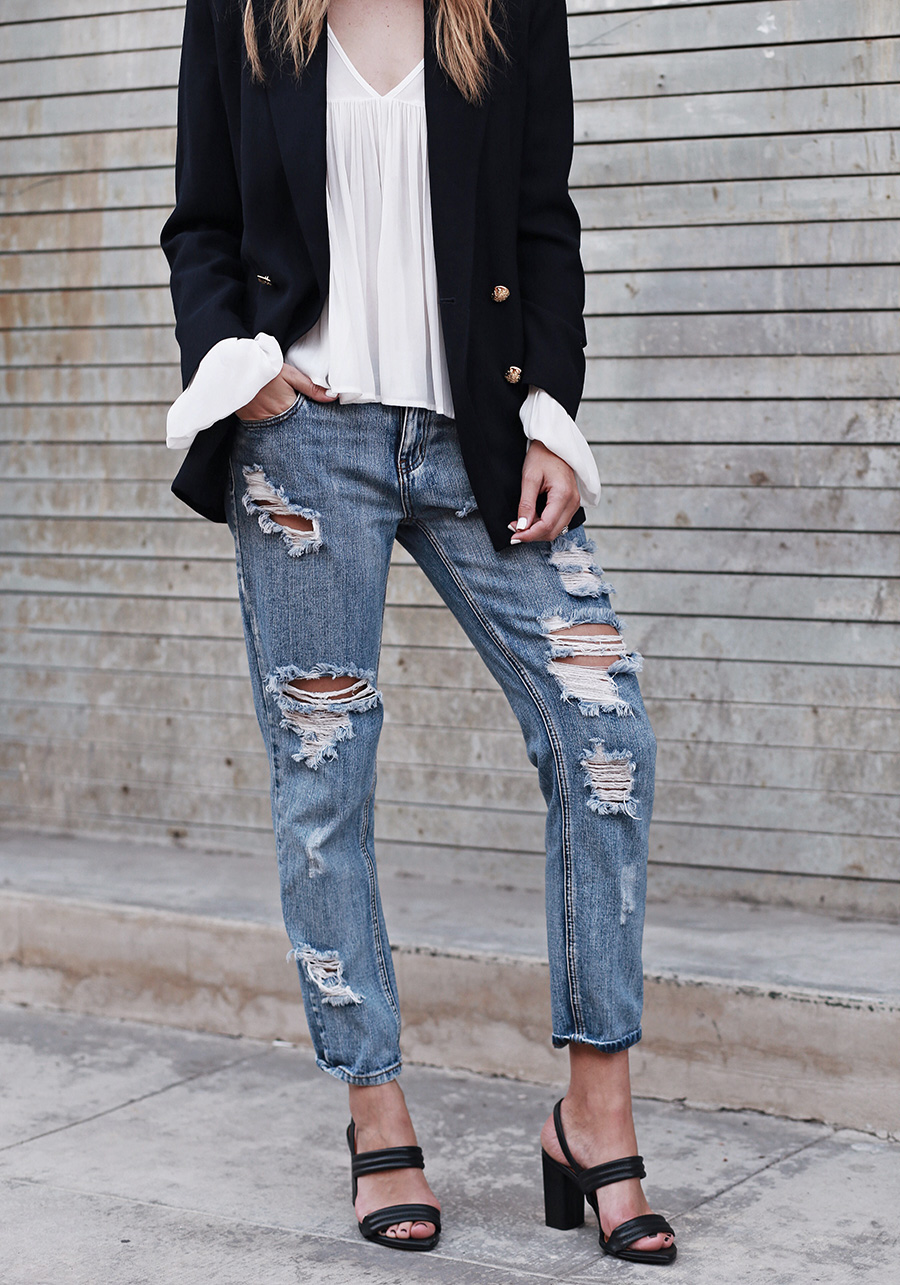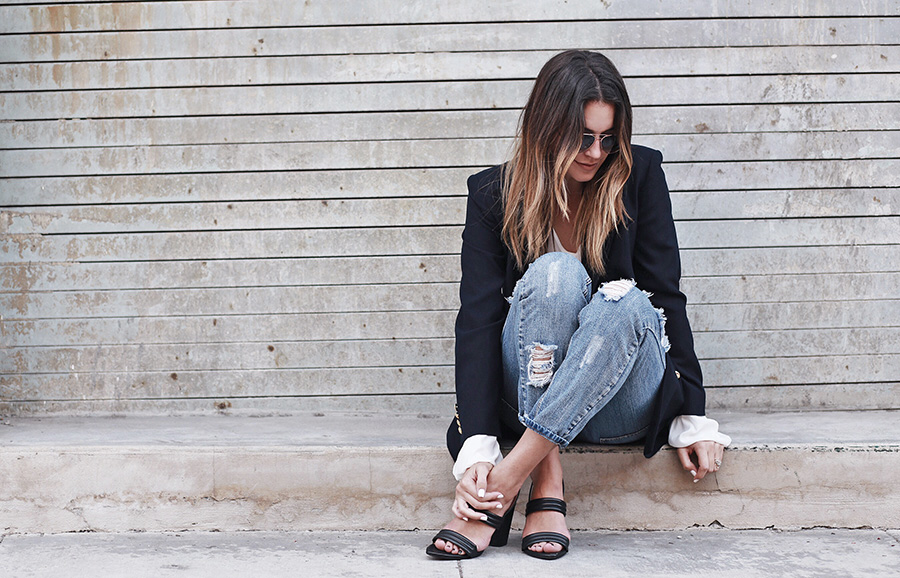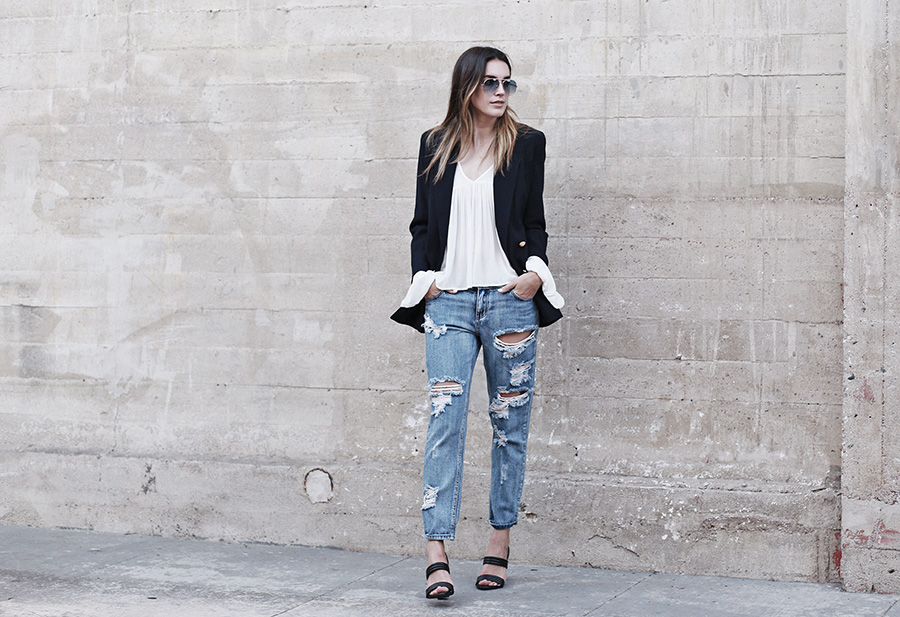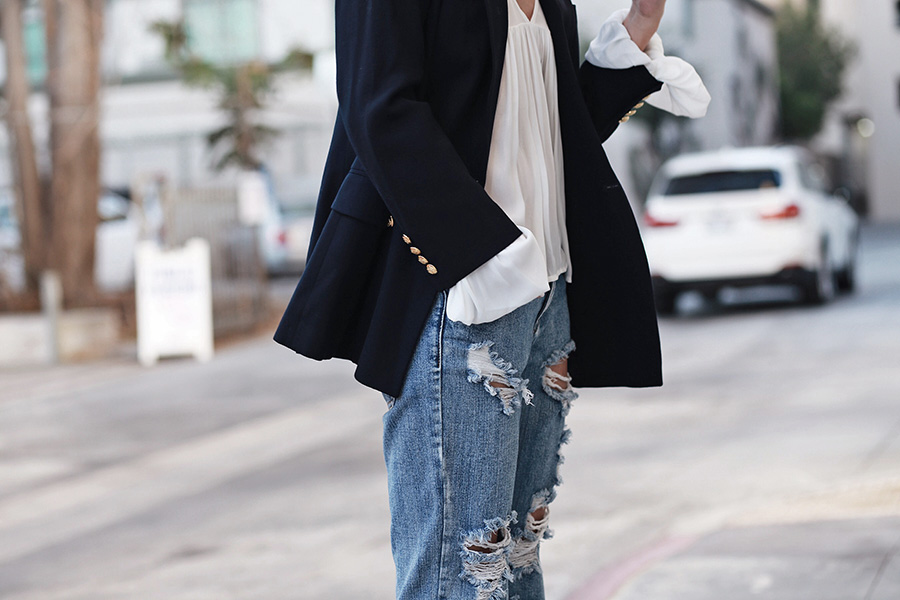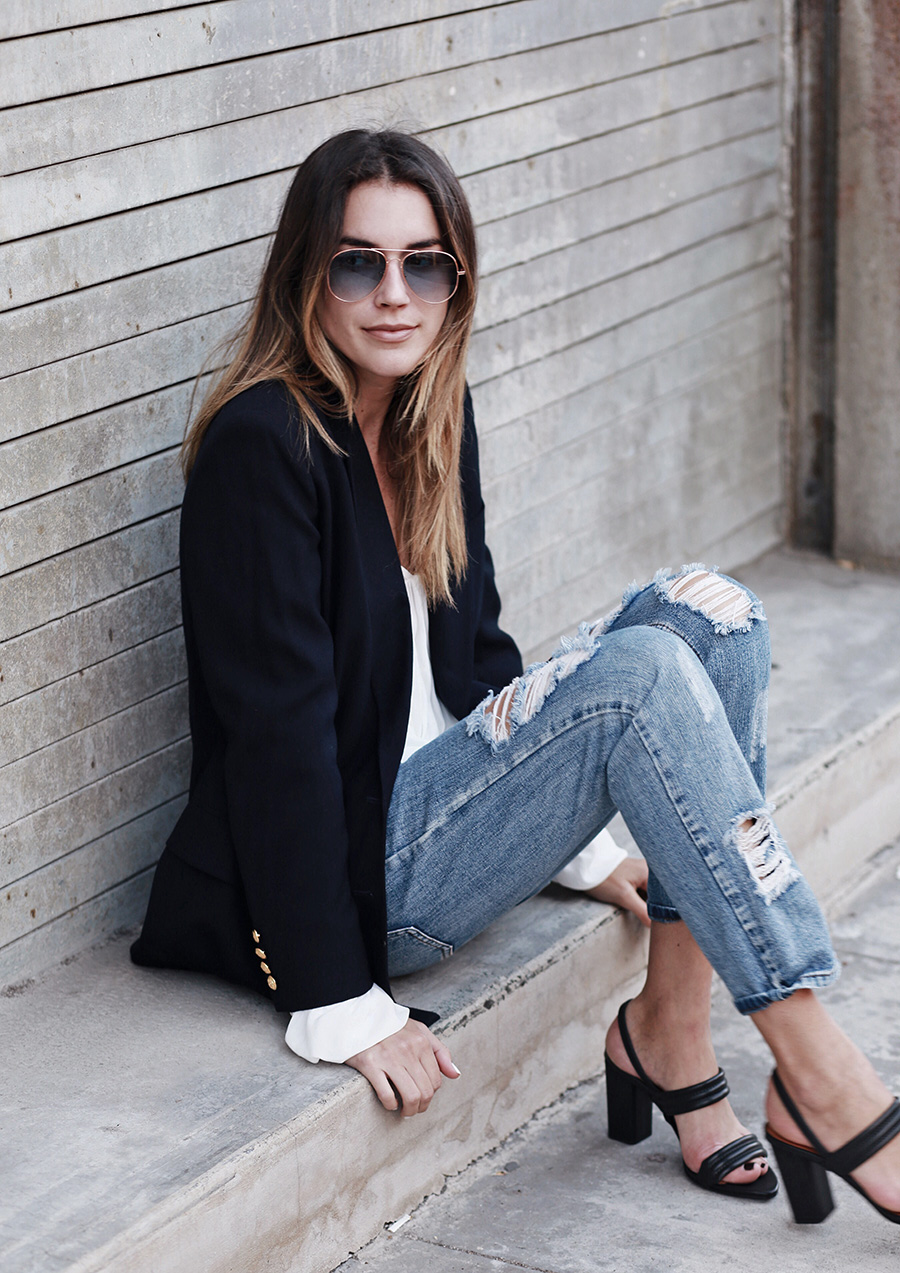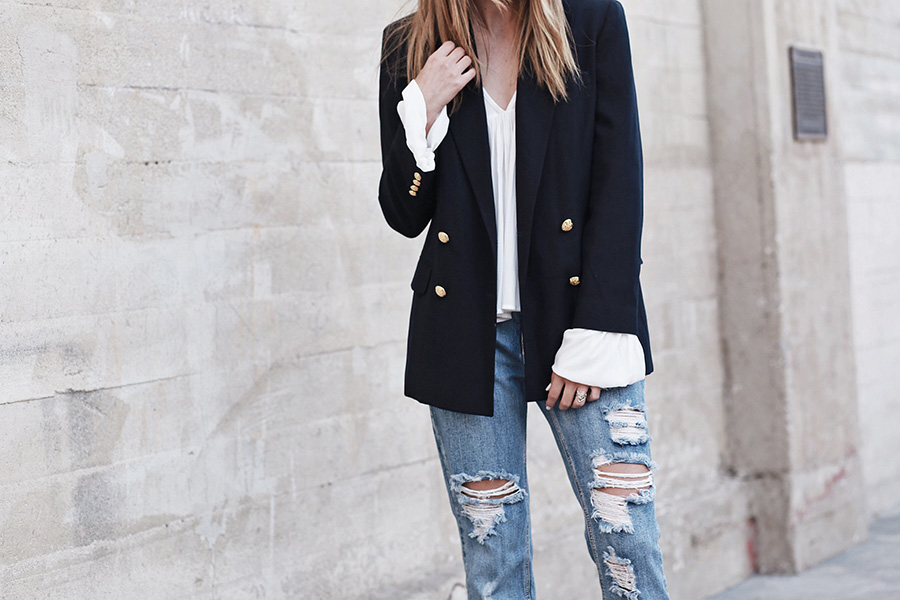 Blazer: RALPH LAUREN via SAVERS THRIFT STORE
Blouse: FOREVER 21
Jeans: ONE TEASPOON
Heels: H&M STUDIO (available soon)
I visited the new Savers Thrift Store in Yorba Linda on Tuesday night to celebrate their grand opening. If you haven't been to a Savers yet, gooooo! They're so well organized and I can always find something, by far my favorite thrift chain. On this particular night, I scored a suede trench coat and two blazers.
The buttons on this style popped out right away… I'm loving the gold details and structured lines. Jadyn said I looked like a pirate when first trying it on in the store, so of course that gave me the idea to pair it with an super loose blouse underneath! No but seriously, this blazer was $10 (did I mention it's Ralph Lauren?) and I tried not to act too thrilled while checking out- such a classic piece.
Shopping second-hand at Savers usually means more than a good deal. The Epilepsy Foundation of Greater LA has partnered with Savers thrift stores to open new Donation Drop Spots in the LA area. Savers pays the Epilepsy Foundation when community members donate their goods to the Epilepsy Foundation at the Donation Drop Spots, whether the items make it to the sales floor or not.
If you live in the LA area and are looking to clean out your wardrobe for fall… the new Donation Drop Spots are open from 9am to 6am and are located at:
3361 Bristol Street, Santa Ana, CA 92704
9727 Laurel Canyon Blvd., Pacoima, CA 91331
638 Camino De Los Mares, San Clemente, CA 92673
2753 E Eastland Center Dr., West Covina, CA 90603
15320 Summit Avenue, Fontana, CA 92336
6150 Laurel Canyon Blvd, North Hollywood, CA 91606
24155 Laguna Hills Mall, Laguna Hills, CA 92653
…plus a drop-off is always a good excuse to shop 🙂
xx Brittany