spring standards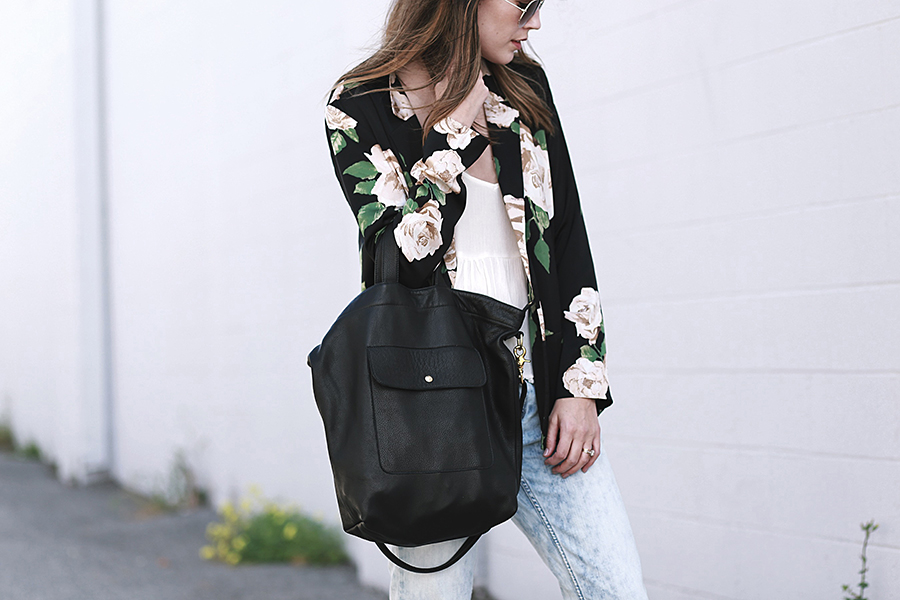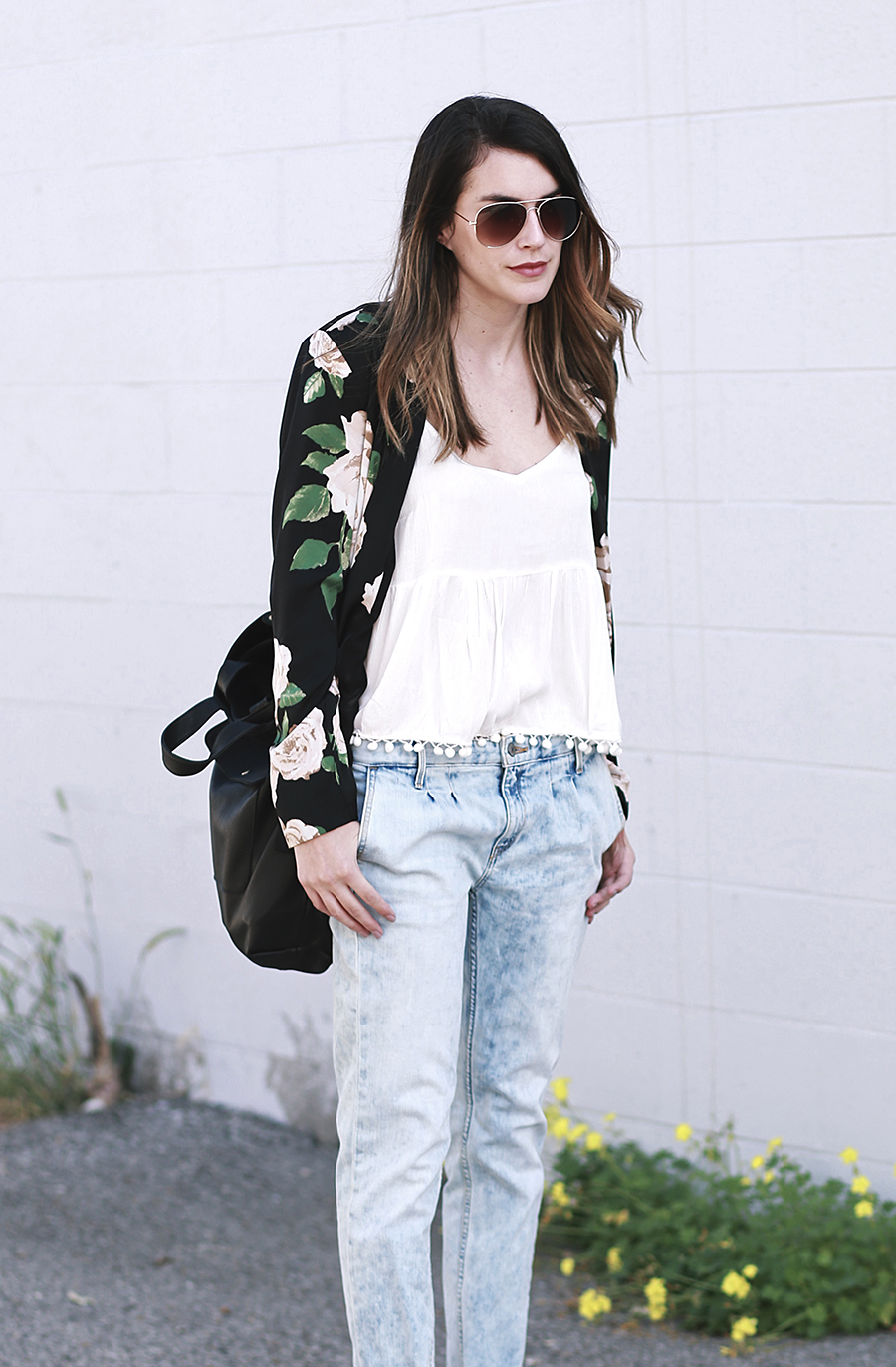 Wearing: Forever 21 blazer, Forever 21 blouse, Target denim (similar here), ASOS heels (similar here), Campos tote

One of my favorite quotes from Miranda in The Devil Wears Prada, "Florals?…For spring? Ground breaking."
So true! Like we haven't seen floral prints for spring before right? Whatever. Every spring, florals put me in a "prepping for summer" mood and I don't think I'll stop mixing them into my style for the season. Plus, there's always a fresh twist to every trend- in this case, mixing in more black to the print makes it more "me" and wearable year round.
You may have also noticed I'm actually wearing a large tote for once in my life! I literally fell in love with the super soft leather bag from Campos (made in the USA) and the perfect carryall for some trips we have planned this summer. Even though I'm obsessed with small, concise bags that only carry the necessities- I will make an exception for quality and versatility in the larger styles.
BTW a few side notes:
1. My BFF is getting married this weekend! Follow me on snapchat (username: thriftsnthreads) to catch all her wedding fun and her amazing dress!
2. If you haven't entered our Instagram giveaway for a $1,000 Nordstrom gift card and a years worth of YMI Jeans, make sure you do! You have until Friday- follow the instructions for entry here.
Happy (almost) weekend guys!
xx
Shop the look:

[thefeedproducts style='four']