The Denim Skirt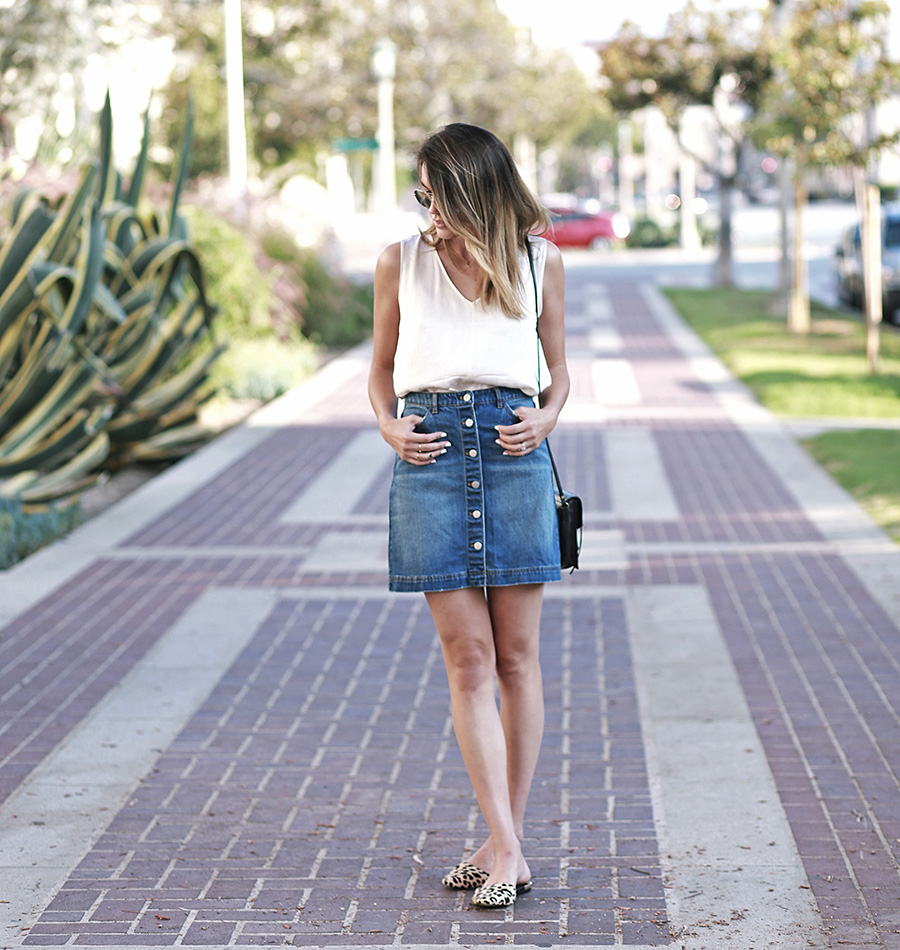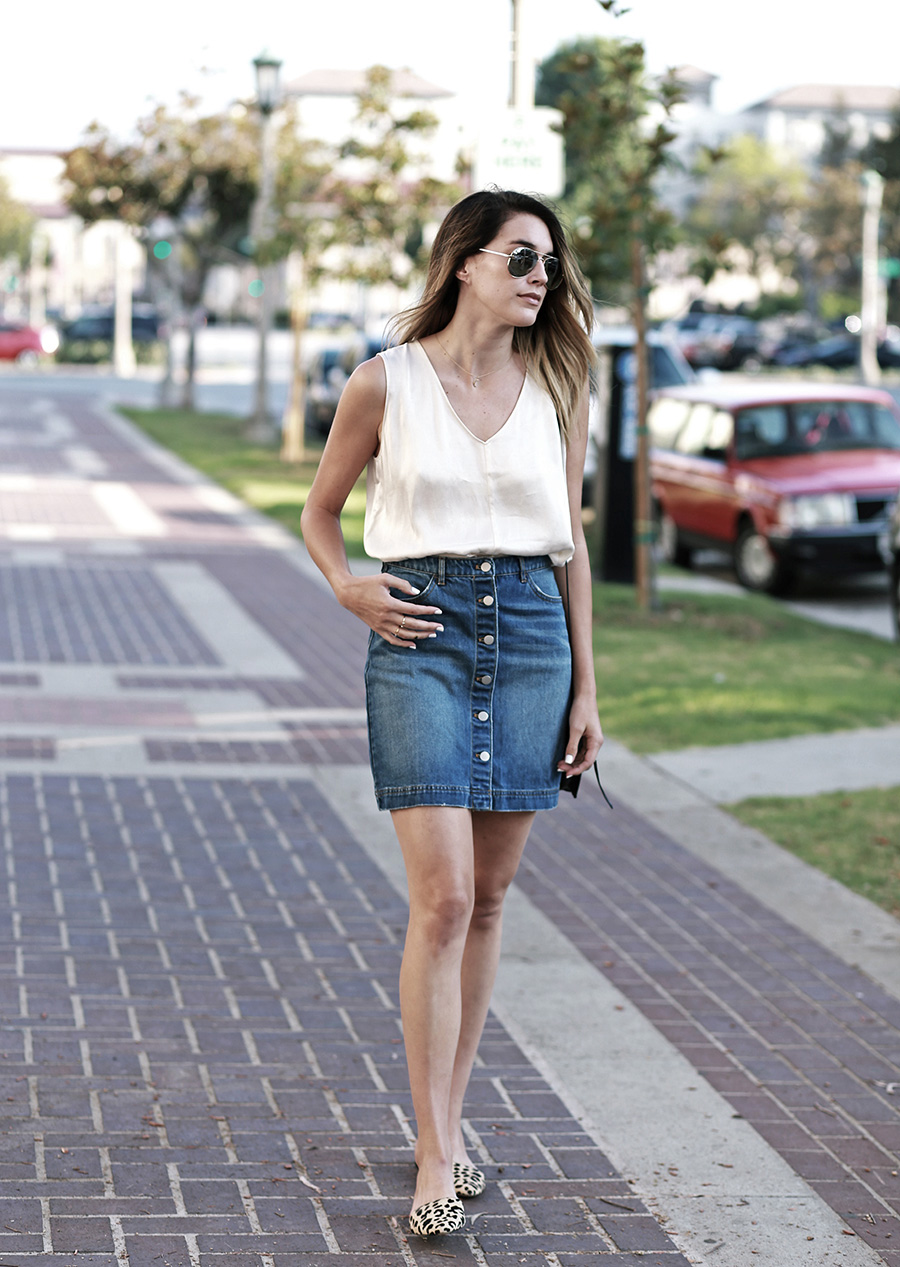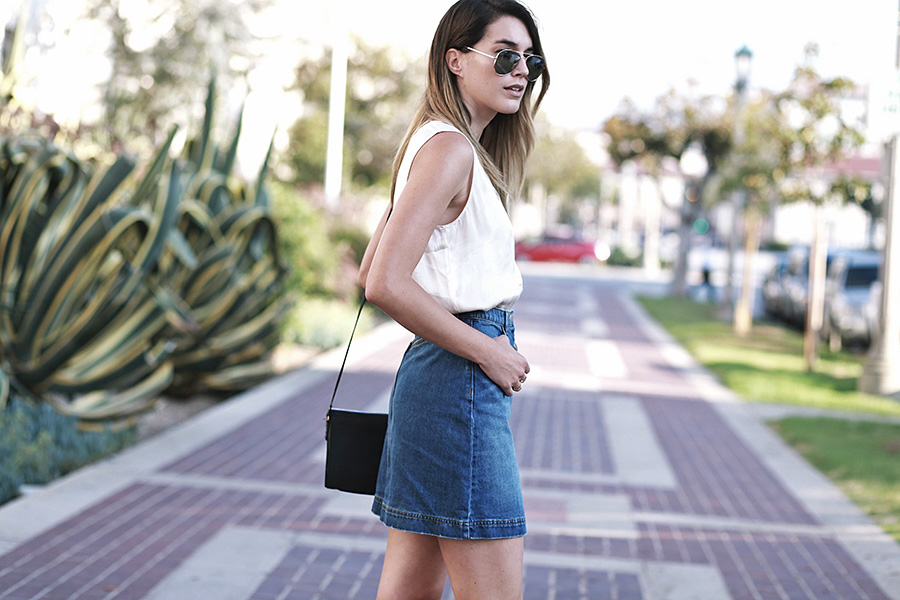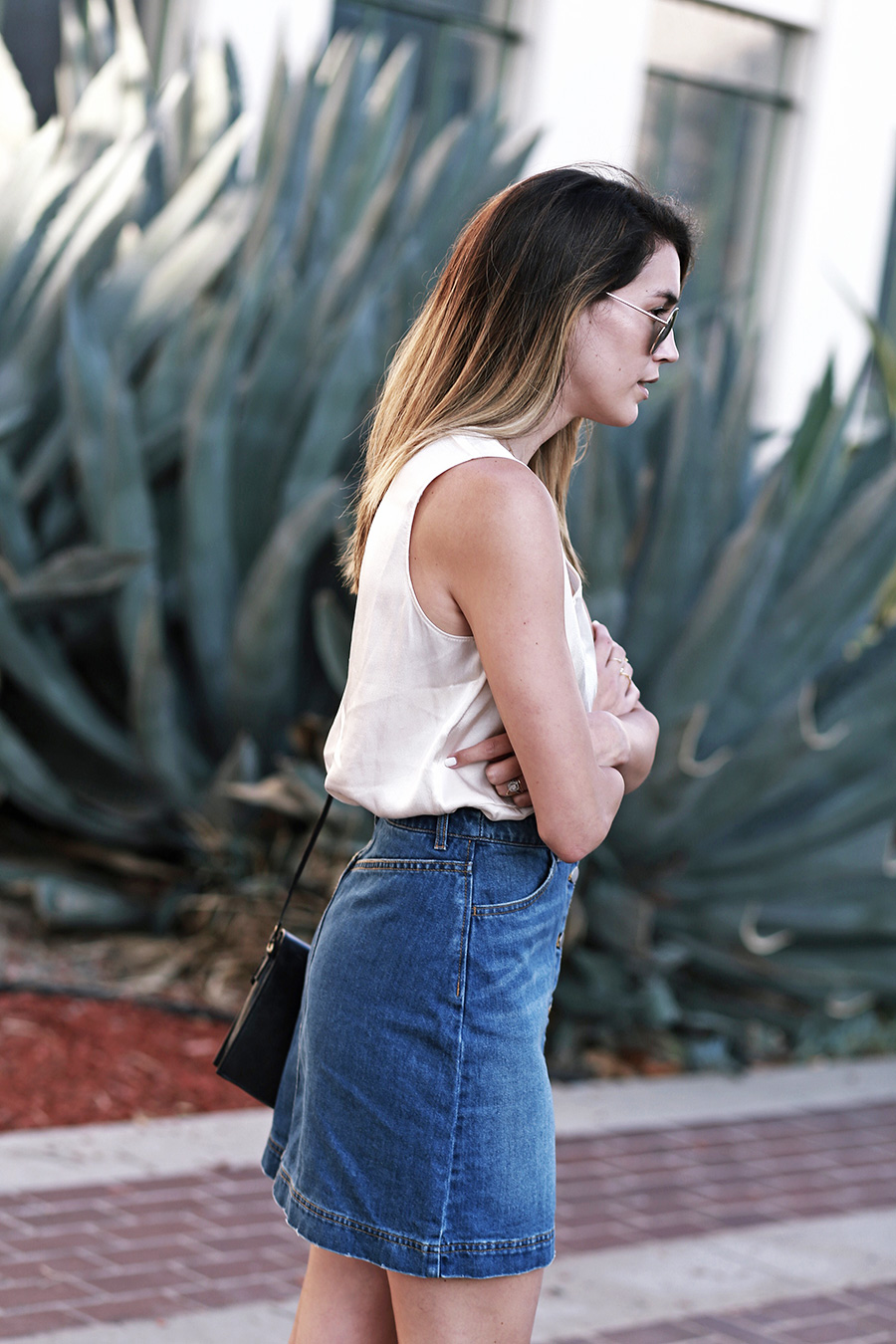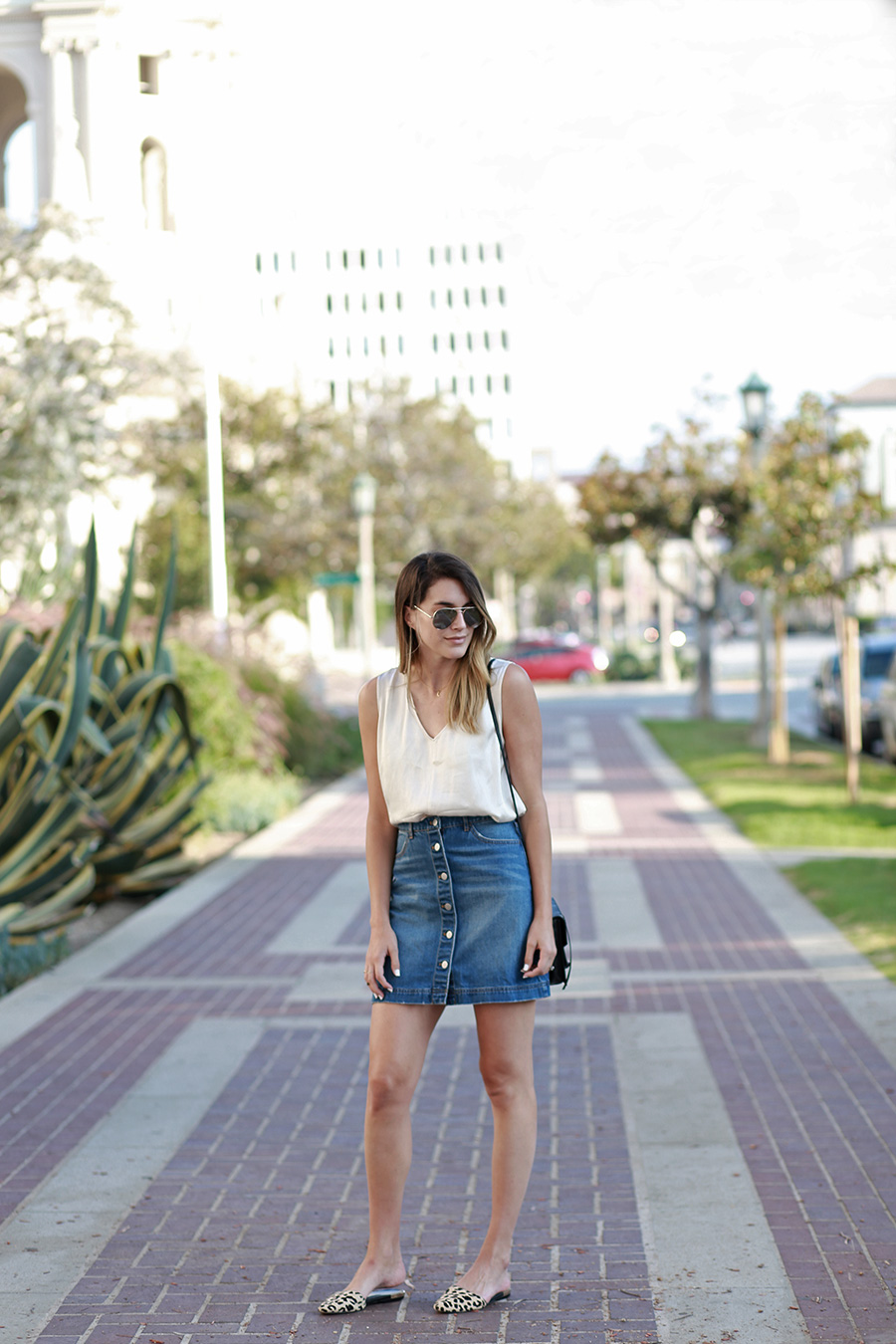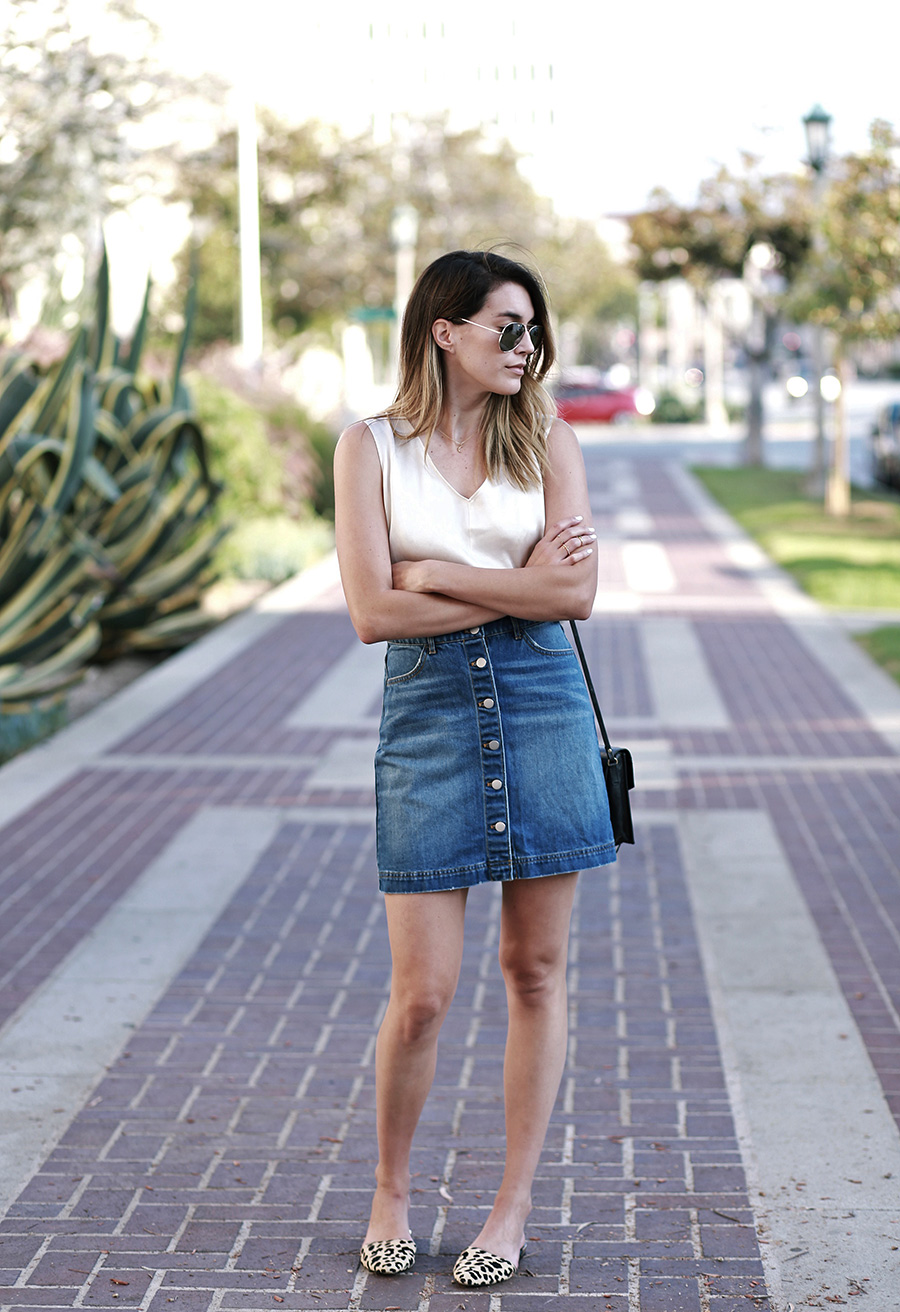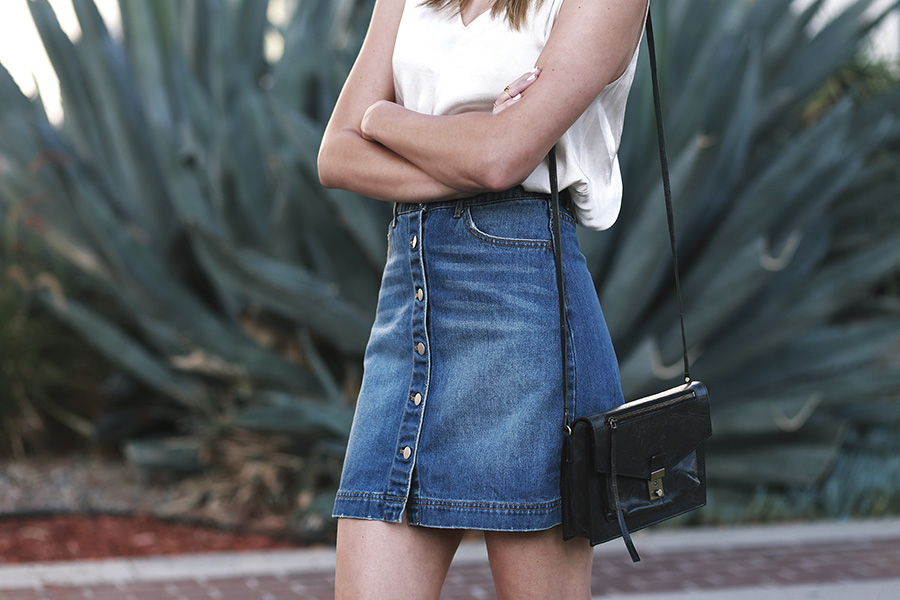 Skirt: H&M (similar NORDSTROM or MANGO)
Blouse: FOREVER 21
Mules: ALDO (similar NORDSTROM)
Crossbody: ASOS
[thefeedproducts style='four']
Happy hump dayyyy! We're headed to the beach today and I'm hoping for some sun- we've had random June gloom that's lingered into July, which I'm normally OK with but I'd rather have a nice sunny day hanging by the ocean (especially when I won't let Jadyn go in the water by herself).
I've been on the hunt for a button up denim skirt…aka the suede version that was everywhere for spring in denim form. I'm so much more comfortable in high waist bottoms in general (everything gets tucked in and stays in place) and a high waisted mini skirt that doesn't look like I'm headed to a club is a total bonus.
I originally found a similar style at Zara that I loved on the hanger but I seemed to be in between sizes when I tried it on, neither the small or medium fit me that well (and it was also $50 so I wasn't too bummed to put it back). But of course, H&M does it again because they had exactly what I wanted- their denim selection is on fleeeek lately. This one in particular is a great fit and only $30! Compared to Zara, it was almost half off…and I told my hubs it was a total steal.
xx Brittany