thrift store score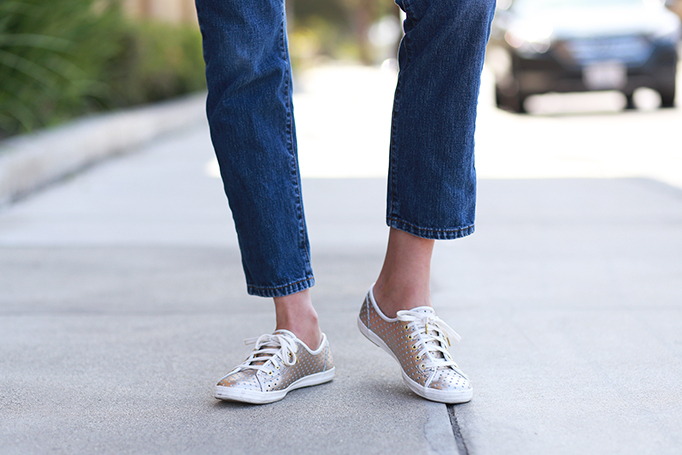 Wearing: Thrifted blouse (similar), Thrifted sweater (similar), Thrifted jeans (similar), Keds sneakers
If you've been following my blog long enough you know a white button-up shirt is one of my favorite staple items, especially heading into fall and the ability to layer various ways with the cooler weather. This season in particular, I'm fully buttoning my white blouses for a more tailored feel.
This entire outfit is one reason going piece-by-piece through an overstuffed Salvation Army is worth the time: Christian Dior shirt, 100% cashmere sweater and Calvin Klein jeans. My whole outfit (excluding shoes) cost me just under $20 and definitely all quality items. One thing to keep in mind with thrift store shopping, pieces aren't laid on display for you to quickly find what you want. If it helps you stay organized, go in with a certain color or coat style in mind and just check those specific sections- if you don't find it, try again next week.
I always seem to find a great item when I'm least expecting it.
Shop similar styles below:

[thefeedproducts style='four']