How to Wear a Utility Jumpsuit Two Ways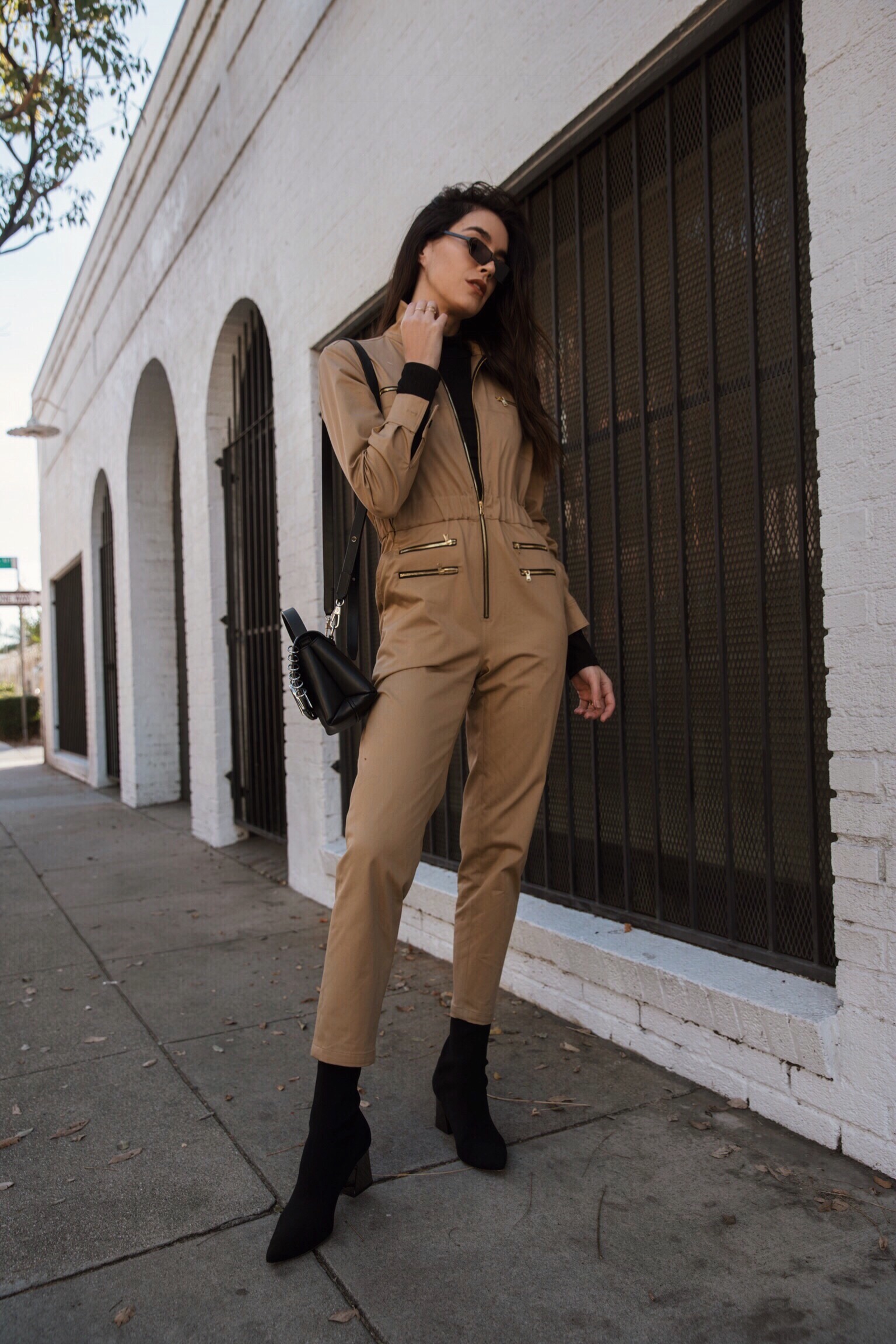 Look 1: Sunglasses: ILLESTEVA | Jumpsuit: SECOND SKIN OVERALLS | Turtleneck: PRIVACY PLEASE | Bag: 3.1 PHILLIP LIM | Shoes: ZARA (sold out, similar here and here)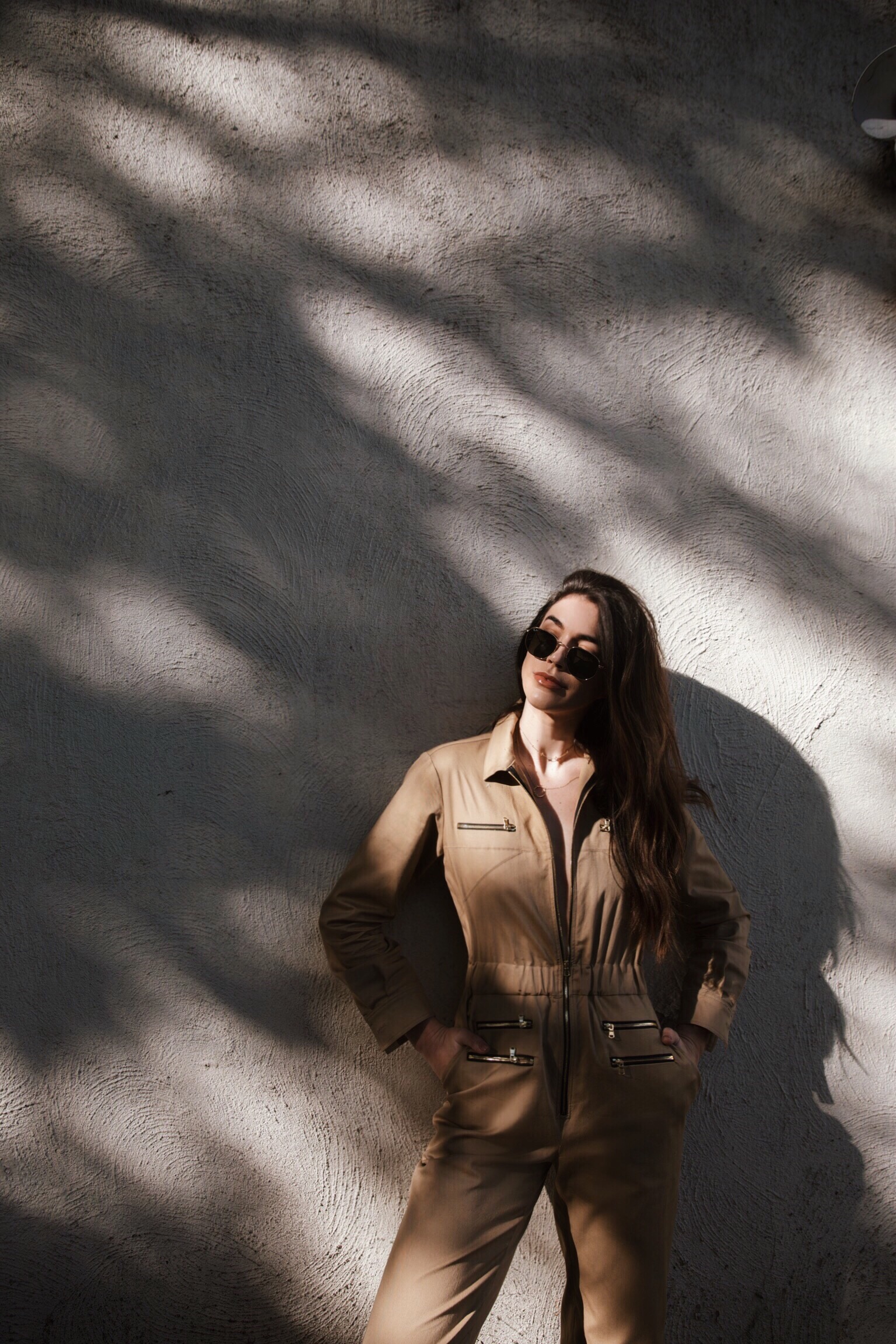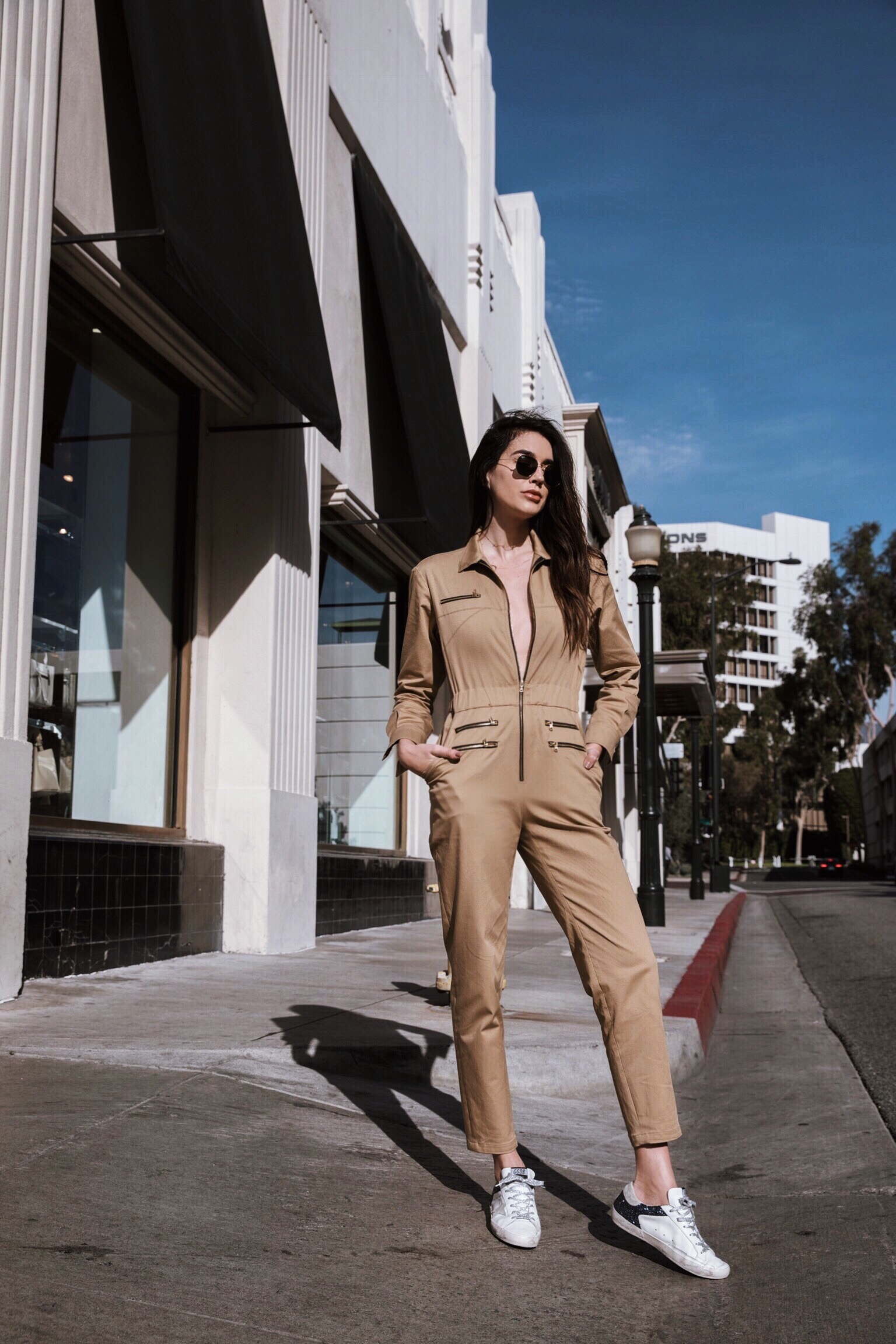 Look 2: Sunglasses: RAY-BAN | Jumpsuit: SECOND SKIN OVERALLS | Shoes: GOLDEN GOOSE DELUXE (sold out, similar here and here)
The utility jumpsuit has been a major trend this season and something I love wearing. At first glance, it may seem like a hard piece to pull off but the jumpsuit looks great on pretty much every body type and can be styled with layers depending on the weather.
My jumpsuit is from Second Skin Overalls which is was created by WeWoreWhat founder, Danielle Bernstein. I love how she took one of her favorite fashion staples (overalls) and created an entire collection making high quality, well-fitting overalls/jumpsuits accessible to everyone! This jumpsuit in particular is really flattering with the low cut zipper and cinched waist.
To show how versatile my SSO utility jumpsuit is, I styled it 2 ways. For look 1, I styled the jumpsuit for a night out. I love how my black accessories and turtleneck pop against the khaki color. Because the pant leg is more cropped, adding a sock boot or any type of heel dresses the jumpsuit up. Because it's January (which doesn't say much for LA, but still it's been a bit chilly), I added a turtleneck for an extra layer and would also look great with a leather jacket on top.
Look 2 is more of a casual look. This particular day, I was running errands so the jumpsuit was a great comfortable option to wear. By unzipping the front zipper, I created a plunging neckline which could be used to show of jewelry and added a pair of sneakers to keep the look casual.
How would you style the utility jumpsuit? Comment below!
xx Brittany