Bloglovin' x HM Awards Mentorship
Some of you know I'm one of three finalists for Breakthrough Fashion Blogger of the Year Award at the Bloglovin' x HM Awards during New York Fashion Week in September (via last week's post) and one of the best parts about this entire experience is that I got the chance to be mentored by Geri Hirsch of Because I'm Addicted and LEAF.tv. Today I'm recapping a bit about the trip and what I learned!
First off, a private car picked up Jadyn and I to head to the hotel on Thursday before my mentorship session on Friday and all she could think about was when we could swim! We stayed at the W Hotel in LA and lucky for us, the weather was great so of course I spent the afternoon at the pool with my little fish (so cute).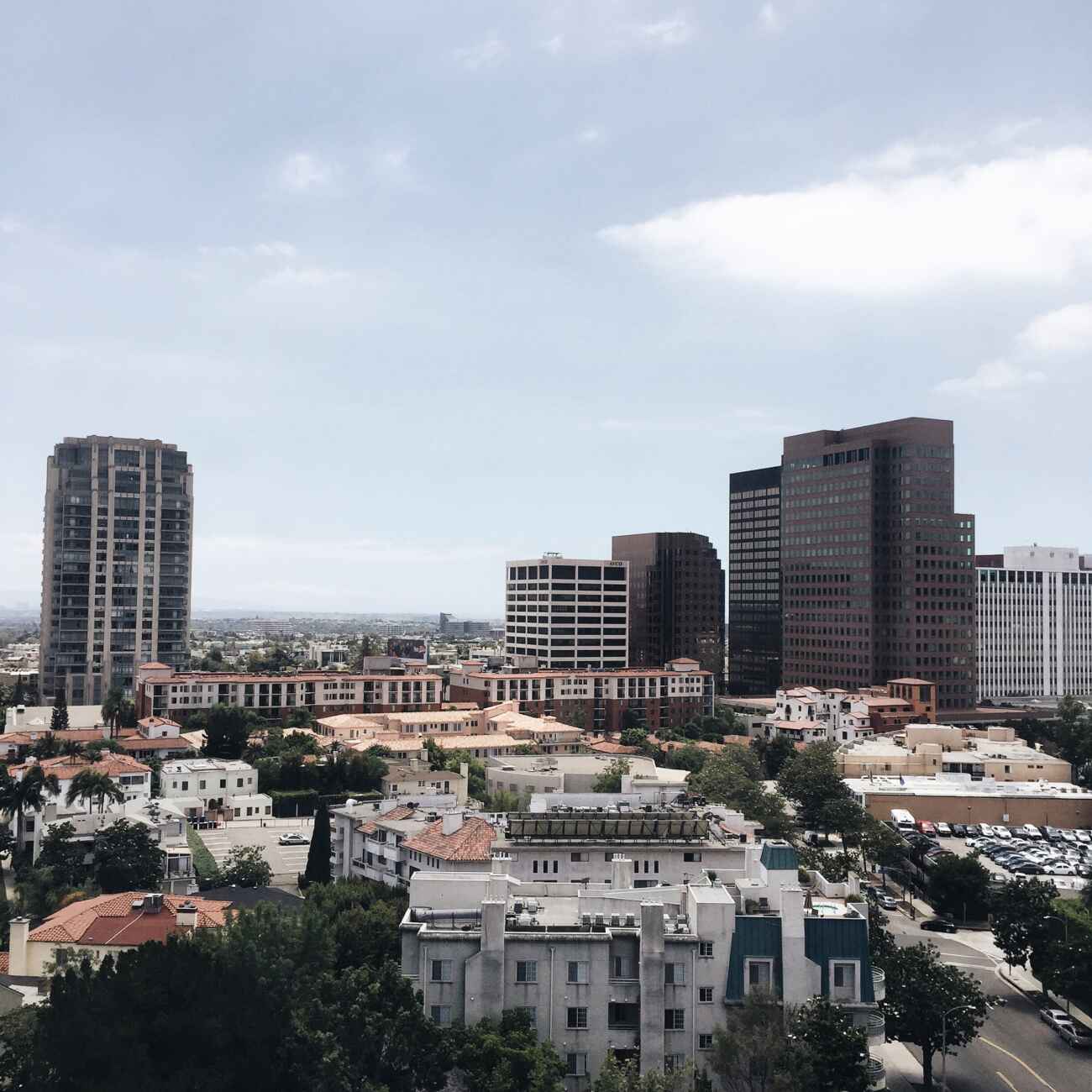 View from my hotel room at the W Hotel.
W Hotel hangout area near the lobby (too bad I don't know how to play chess).
I was obsessed with the hotel interior, restaurant and pool (I also showed our metallic wallpaper and delicious lunch via Snapchat). The staff was great and the food was on point!
The next day I headed to the H&M Showroom to learn more about the company, check out the AW 15 studio collection and pick out our outfits for the awards.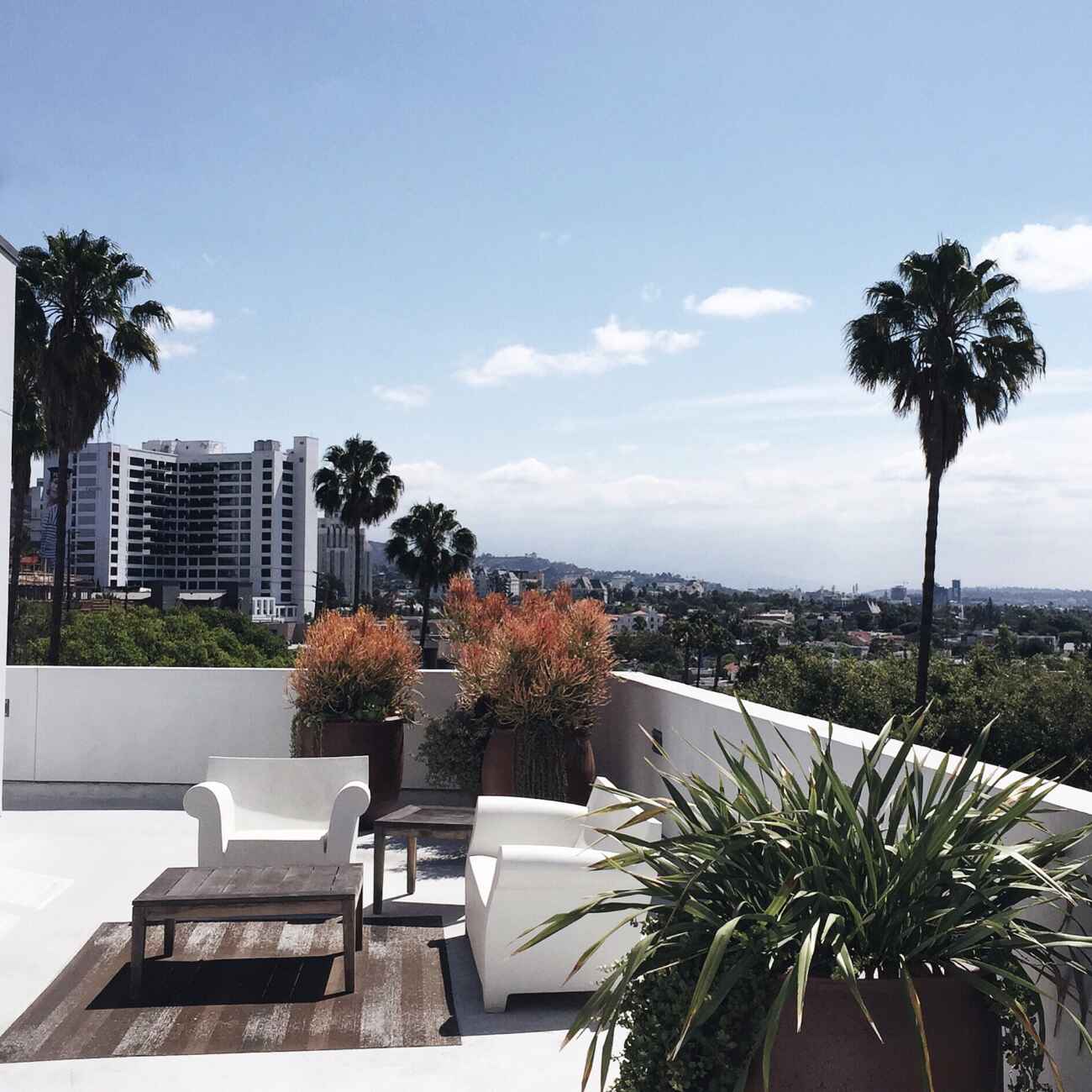 H&M Showroom West Hollywood- Balcony view

I've always been a huge fan of H&M in general, but visiting the showroom and understanding more about the behind the scenes of how they operate as a corporation really made me appreciate the company that much more and I'm 100% now an even bigger fan. H&M really sets the standard for sustainability with being one of the leading users of organic cotton. They also offer the ability to donate any of your old clothes in order for the garments to be recycled and they have even created a collection strictly from reused clothing. They also provide a discount towards your next purchase just for donating (more about their reusable initiative and how you can donate HERE).
H&M also makes a large focus on fair working conditions and living wages for their garment manufacturing. They understand the environment in which their garments are made and strive to ensure the workers are being treated fairly with safe working conditions and absolutely no child labor. Graduating college a Political Science major with an emphasis in International Relations and my senior thesis titled: Improving Developmental Processes… let's just say this was beyond fascinating to me (I could've written my thesis on H&M alone!) and I really didn't know the depth of their commitment to improving the garment manufacturing industry as a whole. Their concept of sustainability goes way beyond their Conscious Collection and I have a great respect for the financial investment they've made to ensure they are continuing a sustainable approach, while still being fashion forward and providing great price points for all shoppers.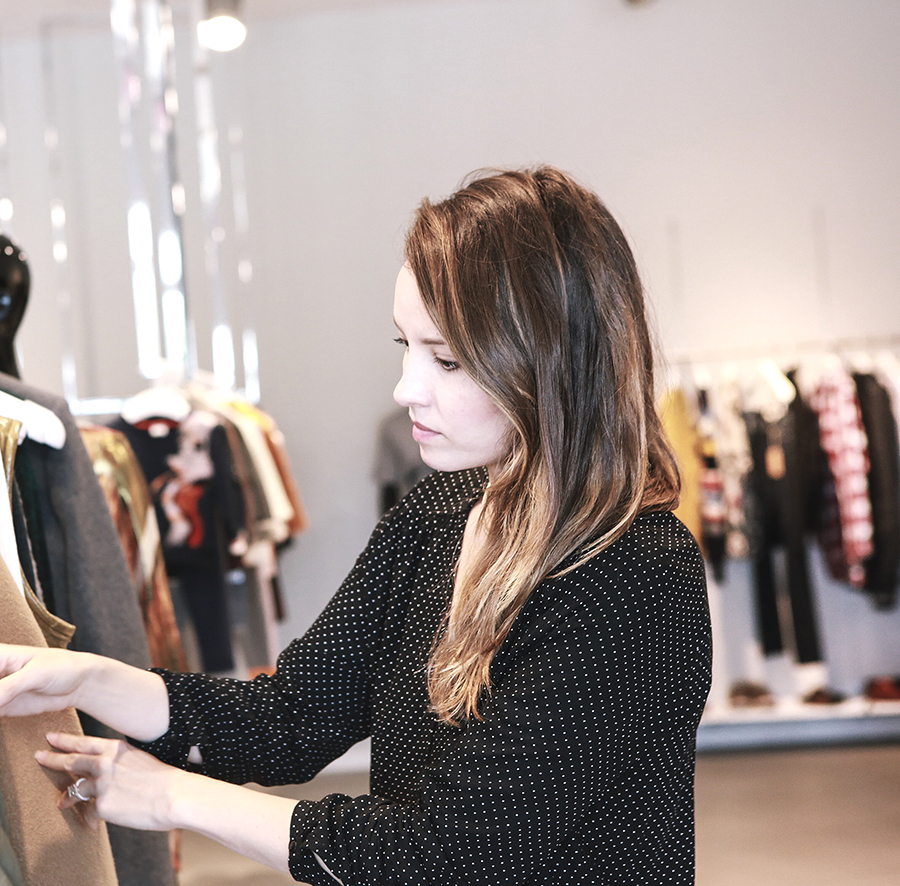 After learning more about the company, Geri and I picked out our outfits for the awards. I can't share what they look like just yet, but I'm sooo stoked for the studio collection, everything and I mean EVERYTHING is literally on point. It was hard for me to pick at first, but I ended up choosing something much more bold than normal. I'll be able to share more photos in just a few weeks when the collection is released, so stay tuned until then!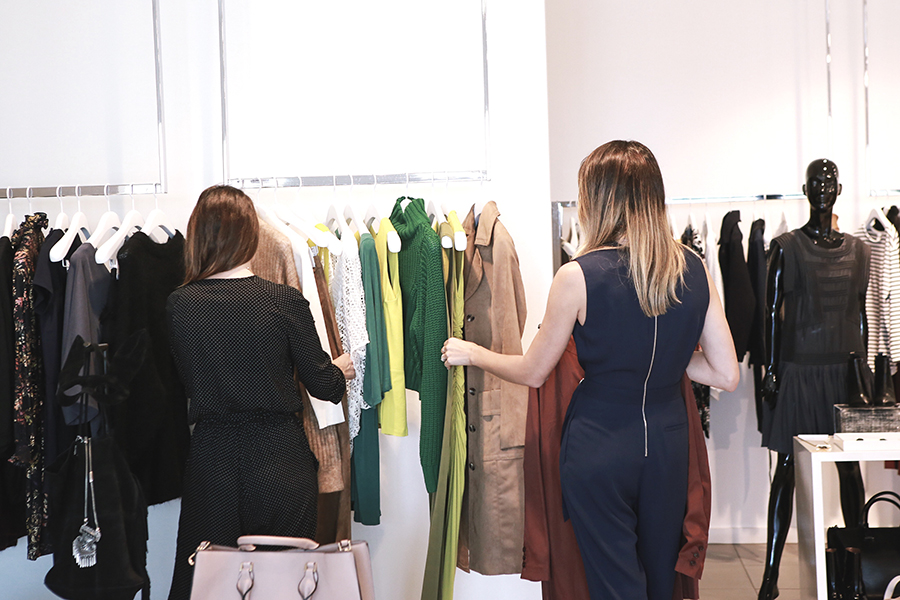 After the showroom visit, Geri and I headed to Cecconi's West Hollywood for a healthy lunch and to be able to chat more in-depth.
Geri started Because I'm Addicted in 2005 and is also the co-founder of LEAF.tv. She has been featured by Vanity Fair, Lucky Magazine, WWD, Who What Wear, NY Times, Teen Vogue, Glamour & The Coveteur (to name just a few) and has spoken on over a various prestigious panels, so naturally I loved picking her brain about the business side of blogging and she offered some really great insight. What I love about her blog (and after meeting her it was even more evident), she's not only an amazing blogger but she's a savvy business woman that has continued to grow and evolve her blog through the years. I felt very privileged to learn some insider tips from the queen blogger bae herself! BTW, you need to follow Geri on Snapchat if you aren't already, she offers DIY tips, snaps of her decorating skills and behind the scenes of LEAF.tv (Username: gerihirsch).
I would love if you guys would cast your vote if you haven't already (voting is open until the end of August and you can only vote once):
I'm a Nominee! Click the banner below to vote:
Oh and just for fun…here is a little Snapchat recap of our day below (username: thriftsnthreads), have an amazing Monday!