christmas eve | track pants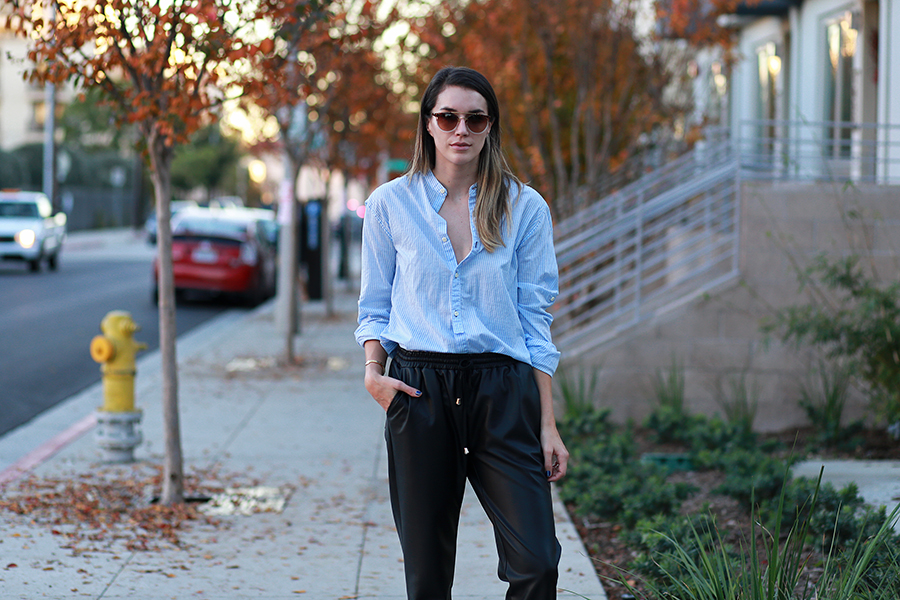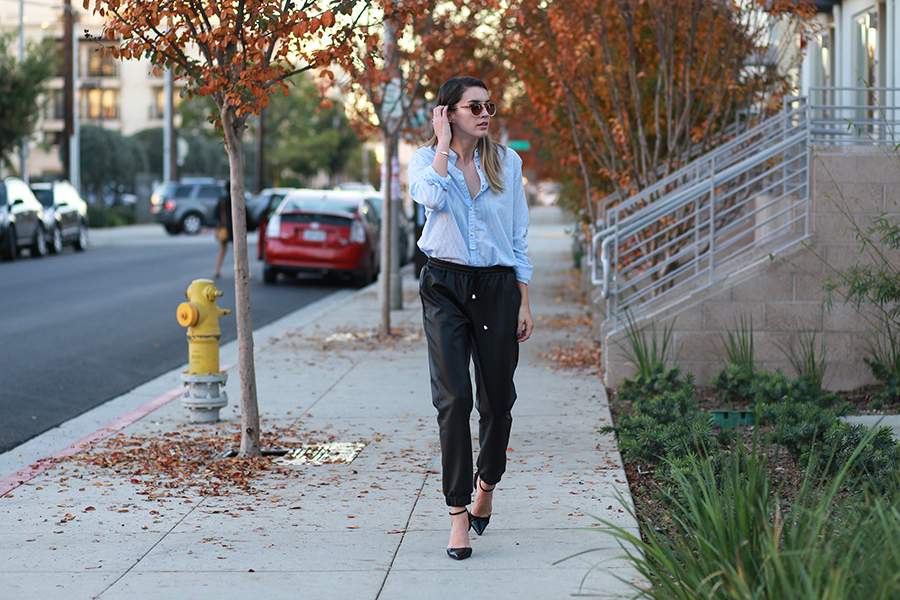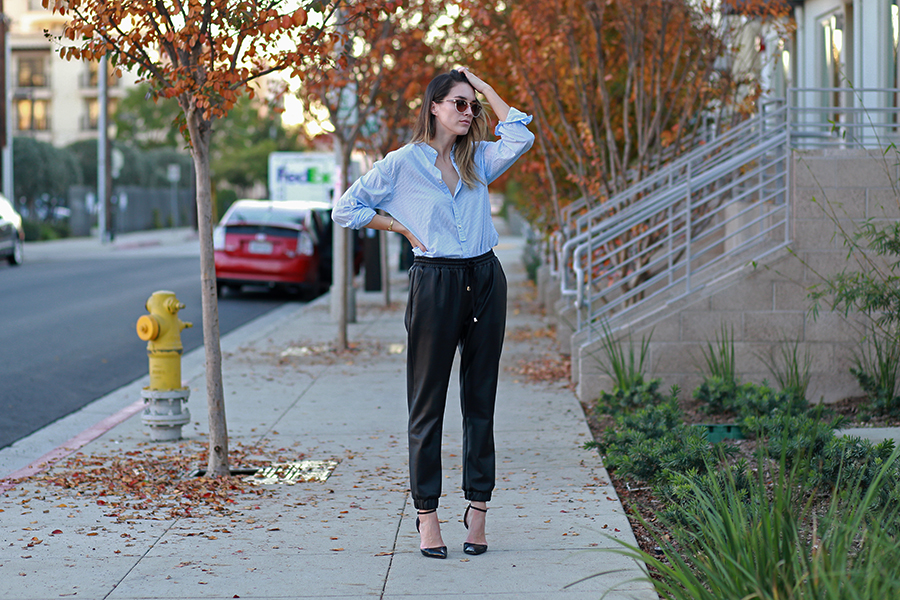 Wearing: Joy Avenue track pants, men's shirt (similar), Target heels (similar)
Merry Christmas Eve! So excited for my favorite time of year and all the festivities! Our Elf on the Shelf, Phoebe, has been keeping us busy this last month with all the mischief and even found us in New York, but Jadyn is pretty bummed this is her last night before she flies back to Santa, so we are going to make it count! 🙂 We are also in the process (almost done) of moving to our new place in downtown Pasadena- so still trying to organize everything, but so far we love the city vibe with a great family environment, and total bonus- everything we need is in walking distance. Done and done… and what a crazy busy month!
Anyways, this is my holiday inspired outfit, I clearly live most of the time in flats so anytime I throw on heels it's a special occasion, but I love how this old shirt (borrowed from my hubs) can be easily made dressier with leather-look track pants and a little shirt unbuttoning.
I have to be comfortable during the holidays because… let's be honest here, I like to stuff my face and these are perfect for lounging with family and friends.
xx Have a Merry Christmas with your loved ones!
[thefeedproducts style='four']