Date Night in M.Gemi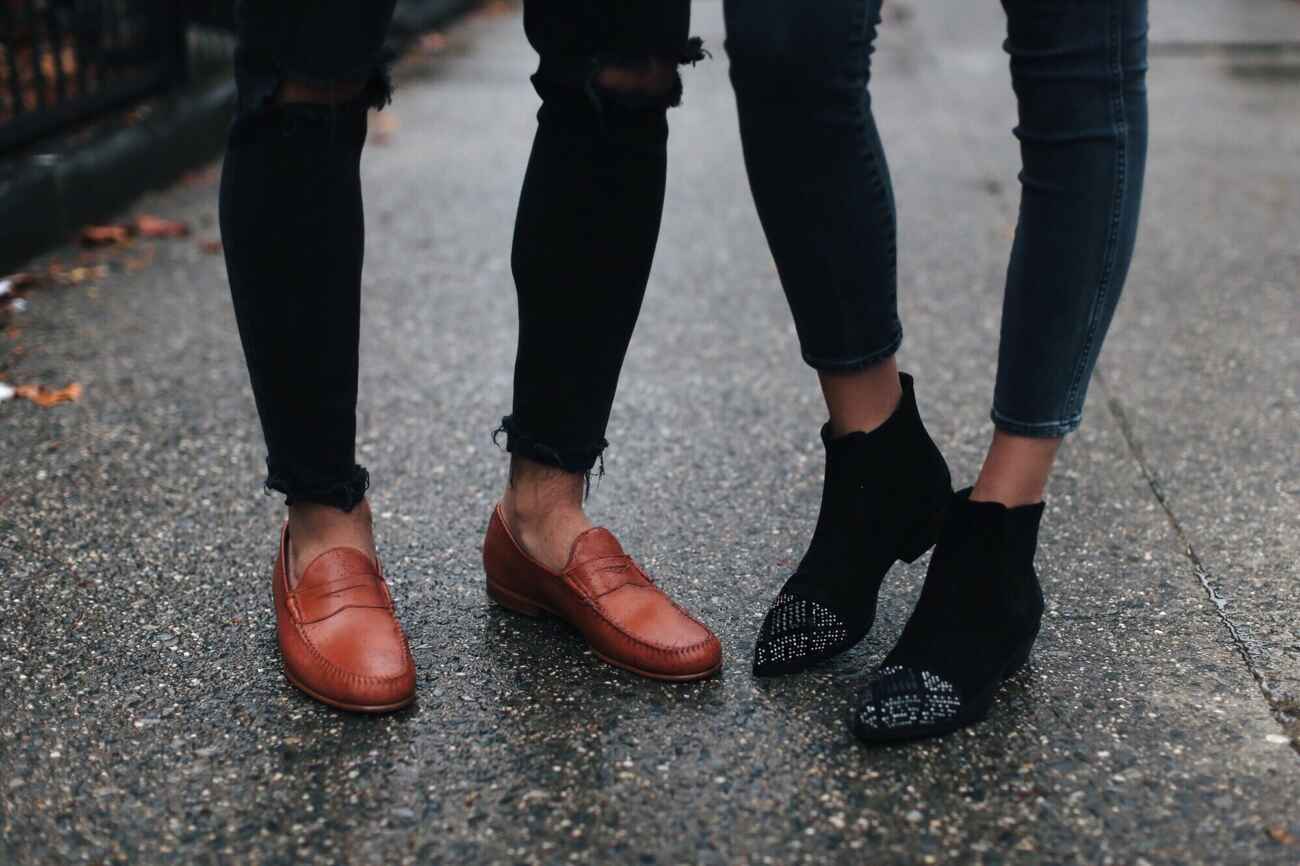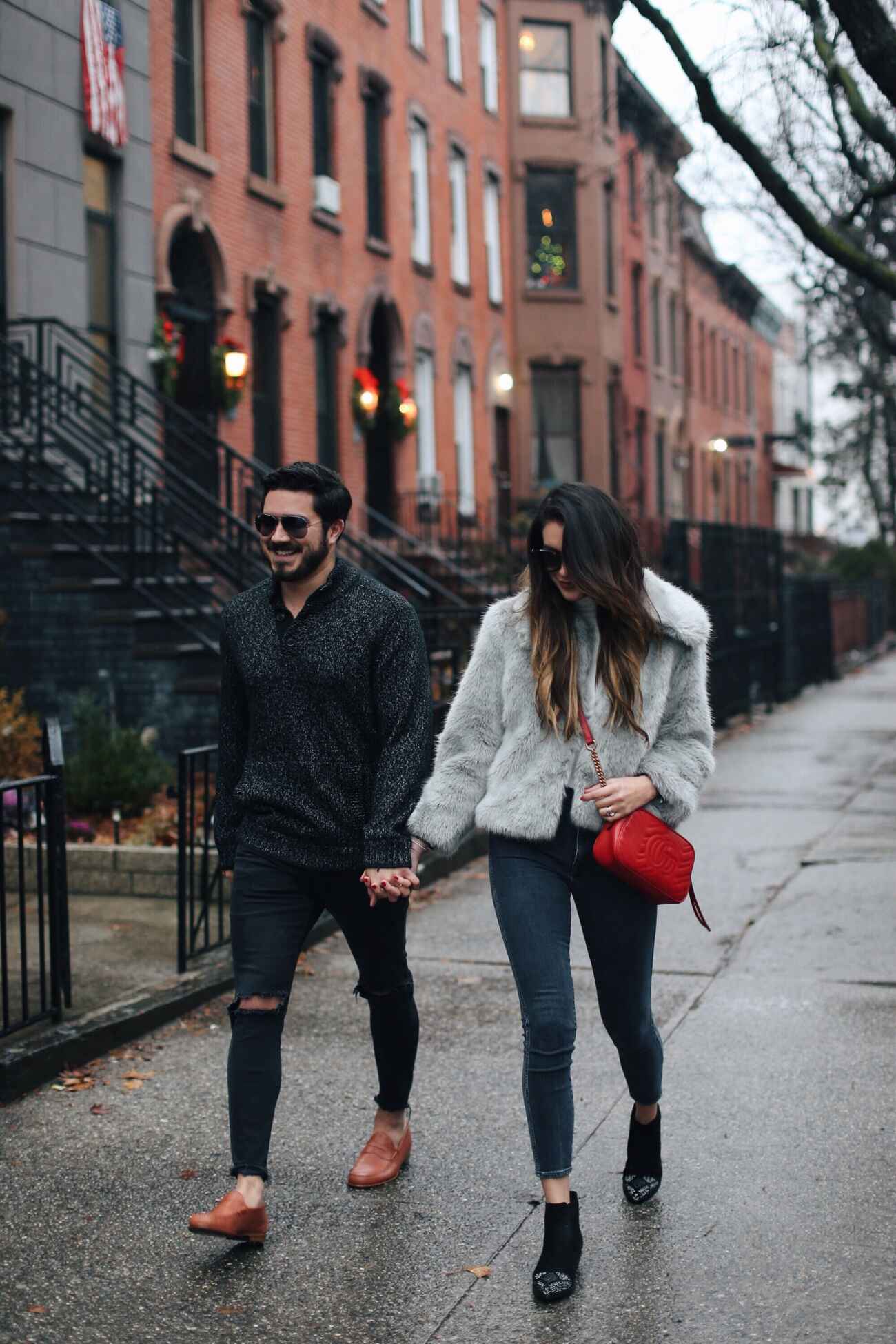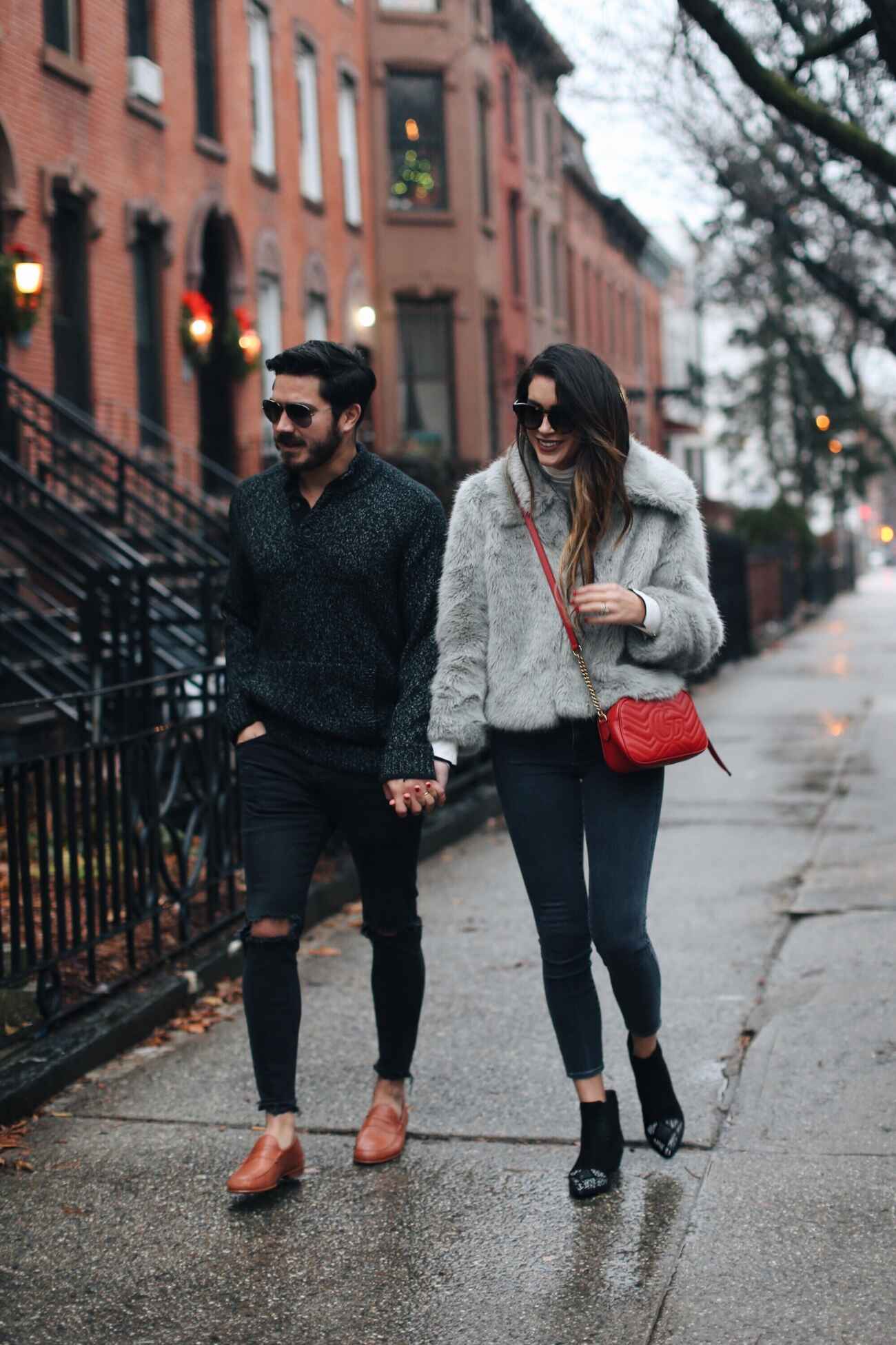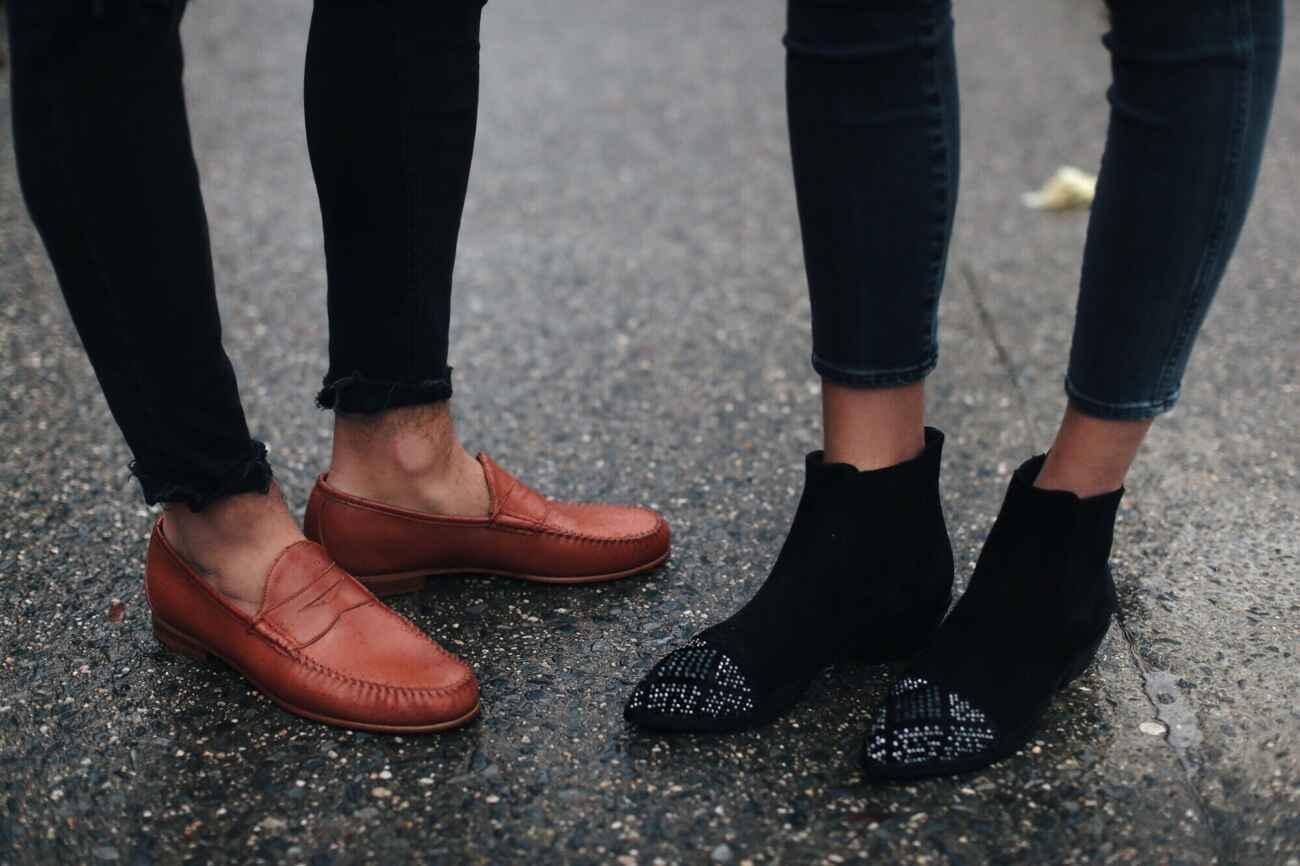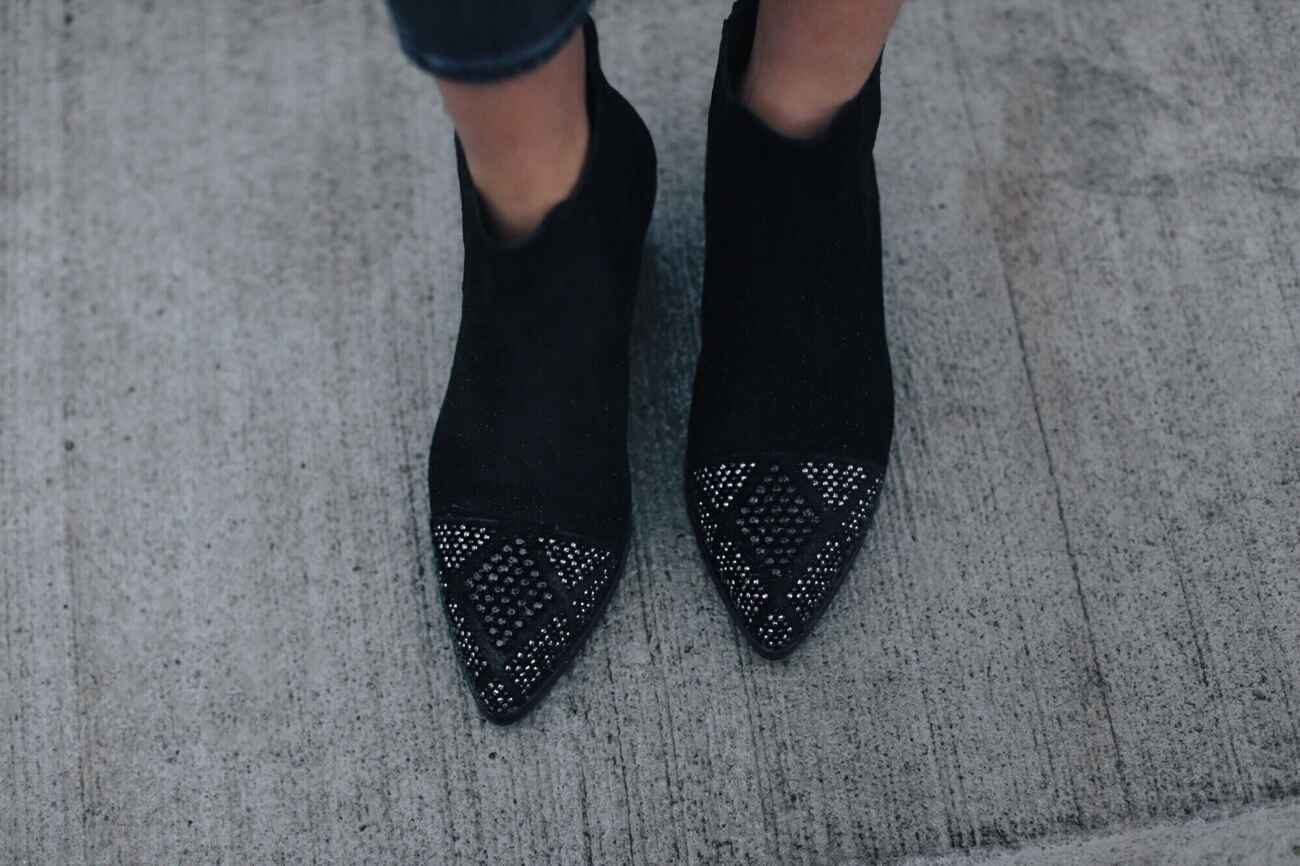 I'm wearing:
Booties: M.GEMI THE BANDITO
Coat: TOPSHOP
Jeans: MADEWELL
Bag: GUCCI
Sunglasses: CELINE
Anthony's Wearing:
Loafers: M. GEMI SELLA
Sweater: TOPMAN
Jeans: ZARA
Sunglasses: RAY-BAN
We've been loving our time here in New York so far and made it a point to schedule at least one date night while we were in town- no work, no friends, just the two of us being together.
Our date nights are usually pretty simple- usually includes dinner and then heading somewhere different for either wine or dessert (or both). Comfy and casual (yet versatile) is key for nights like these. Here we are both wearing a shoe brand we recently discovered while strolling through SoHo together, M.Gemi.
We were really surprised about the fact that both the men and women's styles are all handcrafted in Italy and the price-point is way more affordable than shoes made-in-Italy typically are! What stood out is the comfort level of the sole. I typically don't feel a heel cushion with booties but with these ones I do- which also sold Anthony on his pair. He will not wear a shoe if it's uncomfortable- no matter how nice or how expensive the shoe is, he's as practical as ever, so if he loves it, it has to be comfy! 🙂 They also release new styles every Monday- so cool!
M.Gemi is having a mega sale that starts on 1/5 and runs until 1/9, so if you're considering getting a pair for yourself- now would be the time to do it! Here's the links to shop the sale before it starts:
WOMENS COLLECTION
MENS COLLECTION
The ones we're both wearing are also on sale (style names are THE SELLA and THE BANDITO)
What styles of shoes do you guys usually opt for on a date night? Comment below!
xx Brittany