Favorite Denim Trends this Season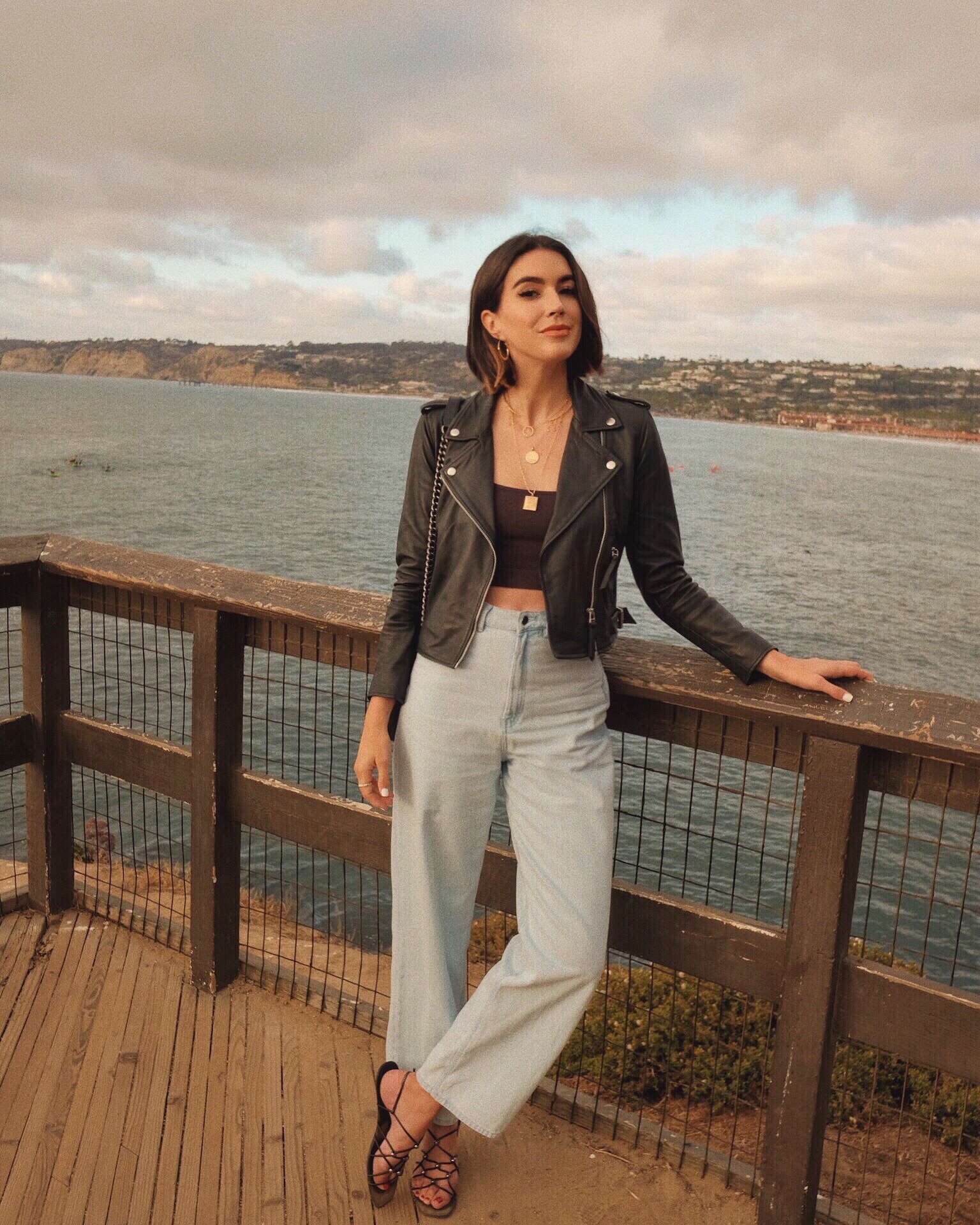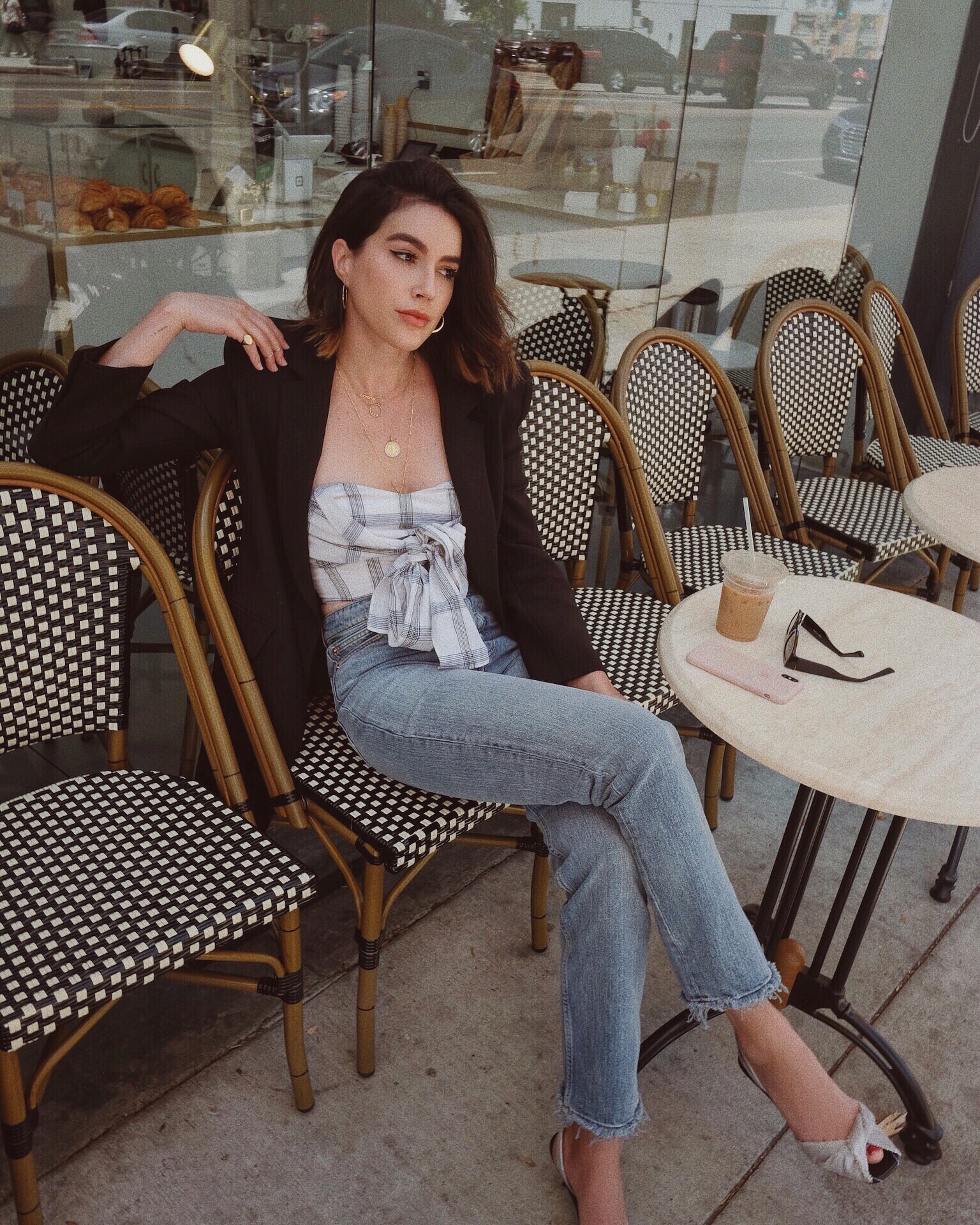 Denim is the one clothing piece you can count on regardless of your age, silhouette and/or the season. However, sometimes it's easy to get stuck in a rut of wearing the same pair of light washed jeans everyday or the same distressed denim jacket you've had since college. One trend I've been really tired of lately is skinny jeans and I recently cleared out my closet and got rid of any skinnies that were just too tight and felt outdated, I did keep a few black pairs for traveling though. With every new season, comes new ways to innovate your denim collection and opportunities to get out of your hold denim habits; and this summer is no exception.
These ZARA and ASOS jeans coincide with the oversized trend I've been loving. I like how they are more of a straight leg cut and a big baggy. Pairing a loose fit denim with heels will not only dress up the look but also make your legs elongated. For a more casual look, you can easily pair with a sandals and leather jacket. I personally love adding a blazer to create a more structured look.
2018 is bringing some of the cutest and stylish ways to innovate the way you wear denim. Check out some of my current denim trends and pieces below:
OVERSIZED – Recently, I have been lusting over any oversized denim pieces, and sometimes that means just sizing up on my purchases. Whether it is a pair of baggy boyfriend jeans or an oversized denim jacket, this trend offers a masculine touch to any summer outfit making it look instantly effortless and chic.
TOPSTITCHING – Topstitching is my new favorite way to add a little something extra to my regular denim wardrobe. White topstitching over a pair of dark denim jeans is simply undeniably cool. This little detail offers your look a slight retro feel all while still remaining a classic denim staple.
EMBELLISHMENTS – Summertime is the season of casual dressing and easy to wear outfits. With denim being the ultimate casual I have been turning to my embellished denim pieces in order to elevate my summertime outfits for evening. Throw on a little black dress and an embellished denim jacket and I promise you will be the chicest, and most comfortable, person at the event.
COLORED – Nothing screams spring and summer more than color, you can still have your favorite brand and style of denim, but just try it in a red or pastel shade to switch things up. And with this new trend of colored denim rocking the Canadian tuxedo has never been so easy or stylish.
DECONSTRUCTED-  Try taking a risk this Summer and introduce some deconstructed denim pieces into your wardrobe. Whether it is a complete mix matched pair of cut up straight leg jeans or a completely remade denim skirt I promise you that deconstructed denim is the way forward this summer season.
SLIT- Not ready to completely delve into the world of fully deconstructed denim? Side slits are the perfect subtle addition to a pair of jeans that will leave you feeling on trend this season. The casual cut up the ankle of denim also adds a much appreciated casual edge to the jeans which is absolutely perfect for all of your warmer weather activities.
What is your favorite denim trend this season? Comment below!
xx Brittany