Holiday Shine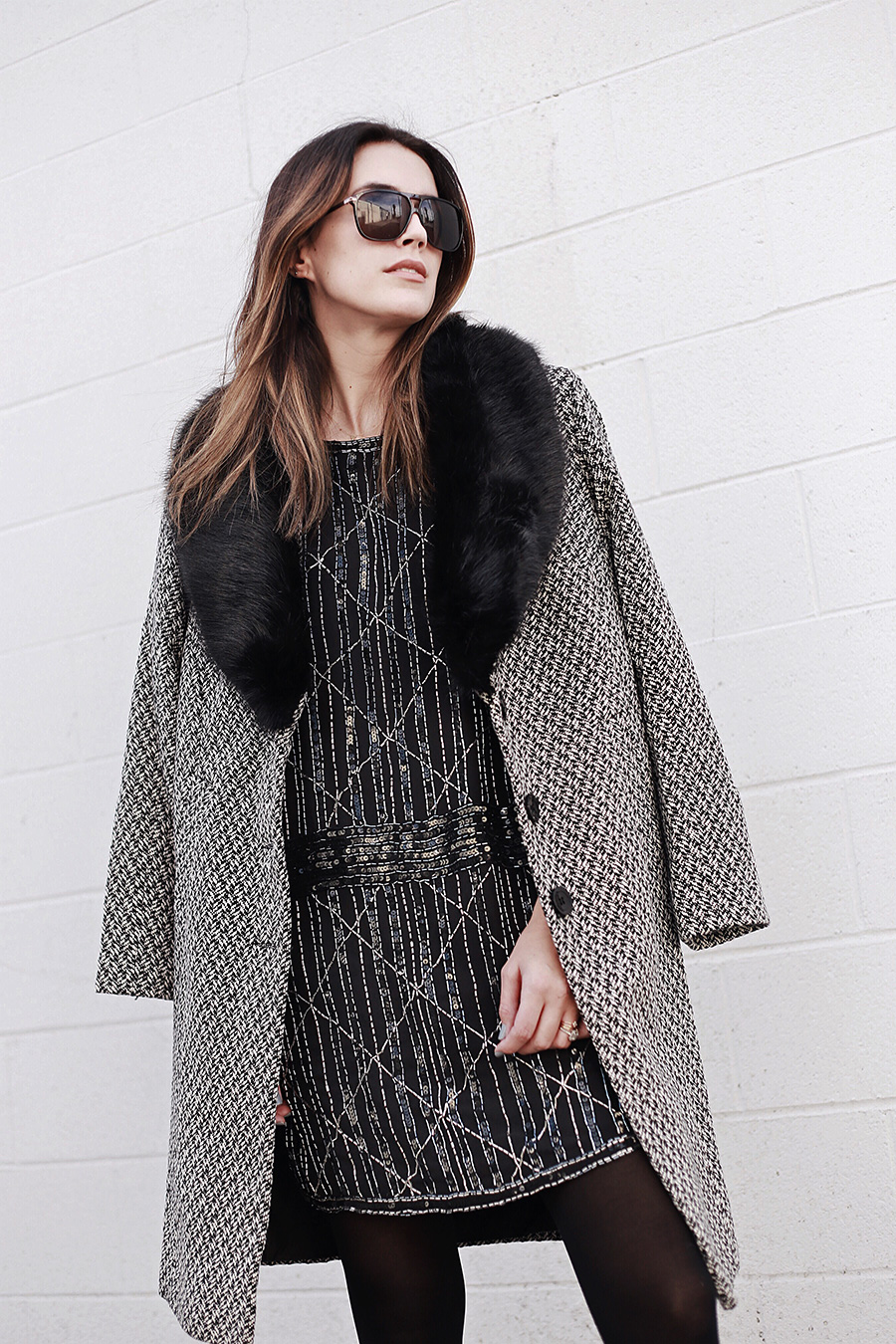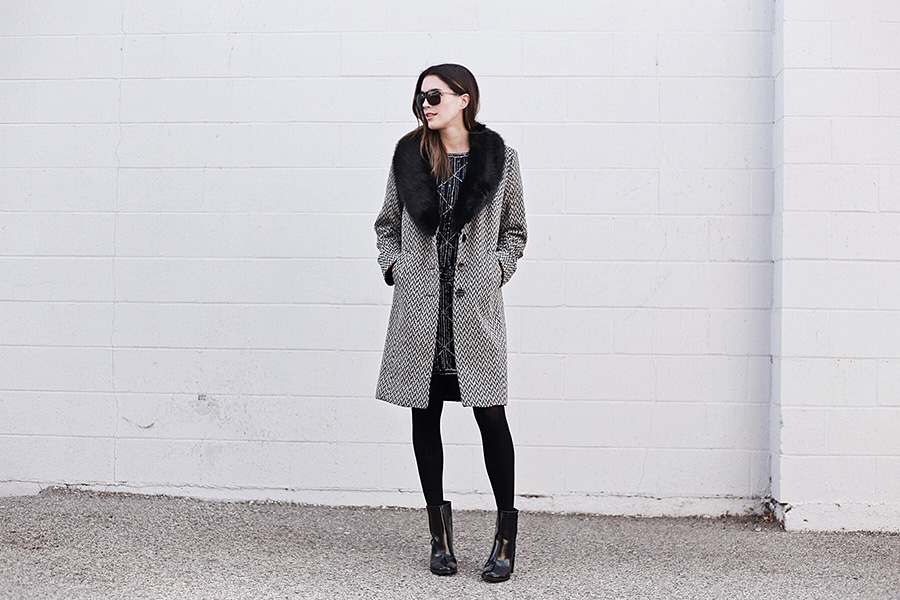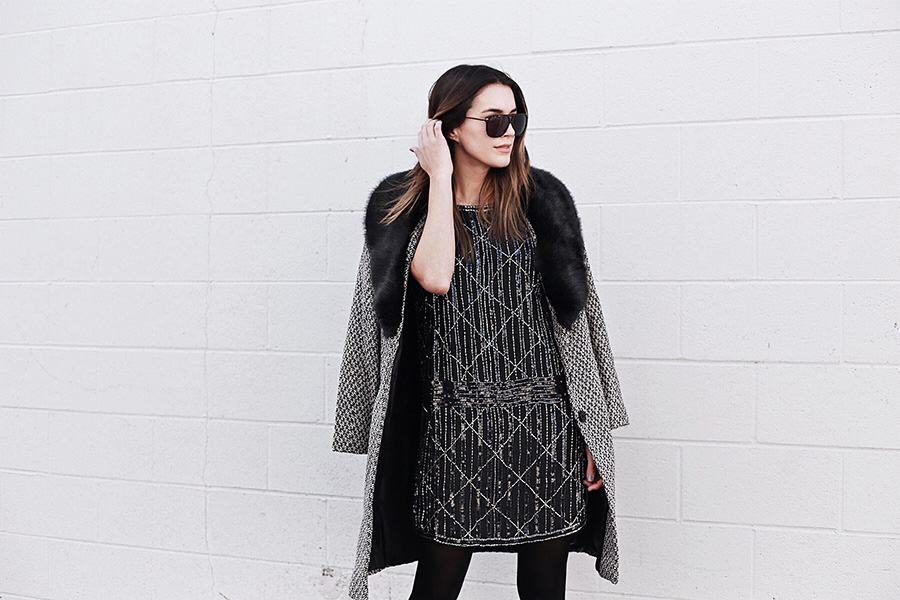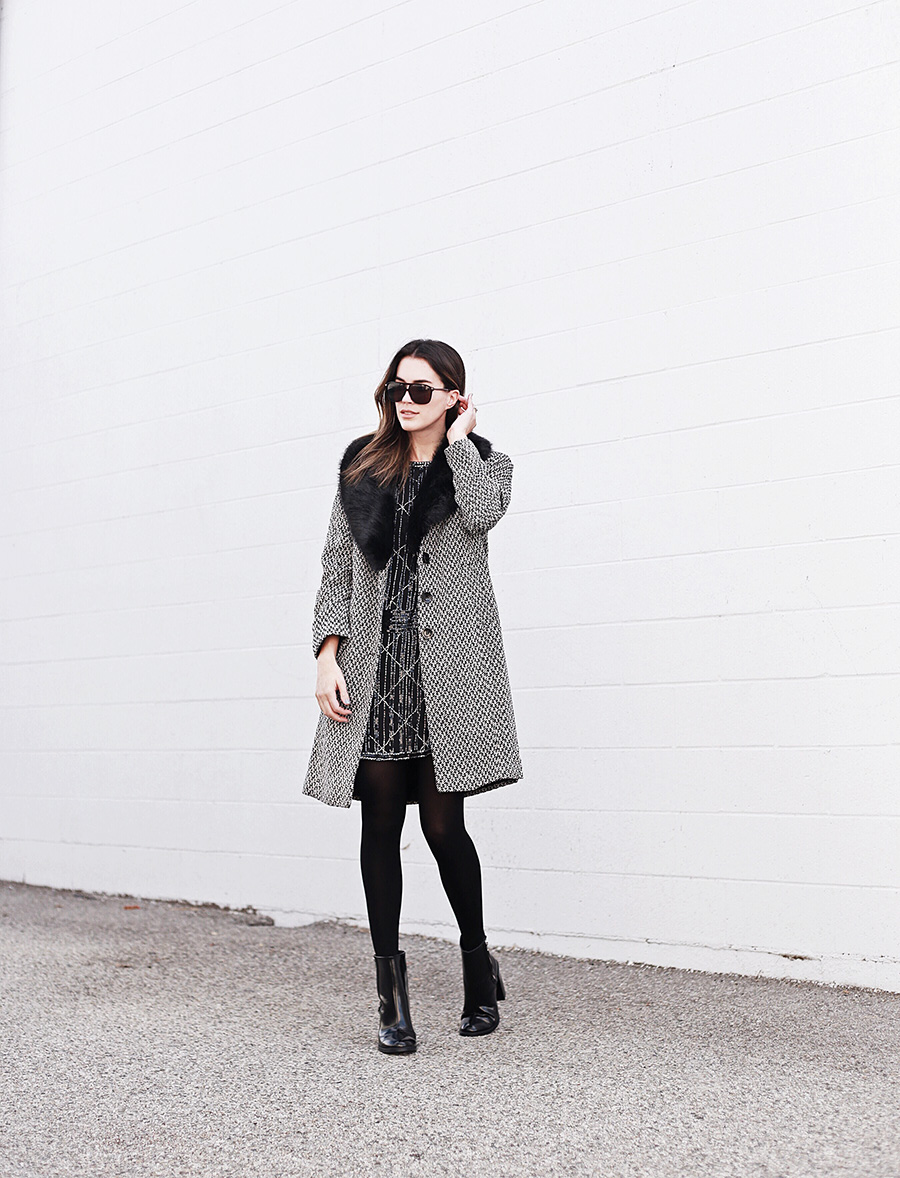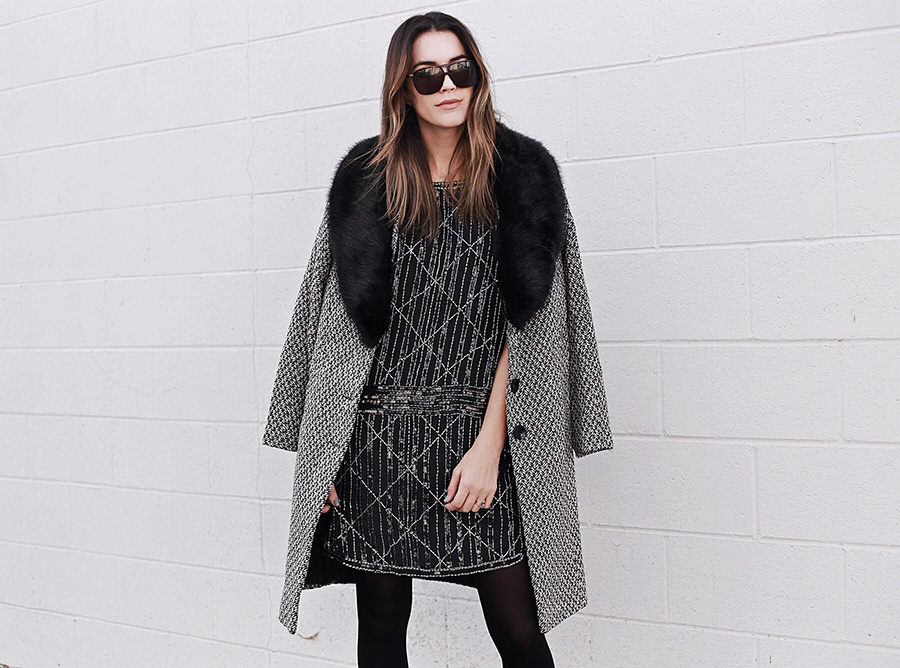 Dress: FOREVER 21
Jacket: FOREVER 21
Booties: FOREVER 21
Today is our first full day in Banff and I'm really excited for all our winter adventures (dog-sledding, ice waterfalls, skiing, etc.)! Make sure to follow along on Snapchat for videos of our fun (username: thriftsnthreads).
So normally I don't wear anything sparkly, besides fine jewelry- which is a dainty muted bling, but something about the season and holiday party invites made me want to get something a little more shiny. I also got a cool sequin blazer I'll have to share in a different post but I'm feeling a little adventurous incorporating something beyond my regular attire.
I've partnered with Forever 21 to create a full-head-to toe look from their contemporary collection for the holidays. A beaded short shift dress like this one is dressy but still a bit casual… can you imagine me rolling up somewhere in a full beaded gown? lol not anytime soon… but actually I have to admit I wore a full beaded dress for my homecoming court in high school and it was so heavy I have no idea what I was thinking (obviously only about the style and not comfort).
However, this season (and decade) I'm keeping my holiday attire short, a bit shiny and pairing it with a statement coat.
xx Brittany