How To Style Over-The-Knee Boots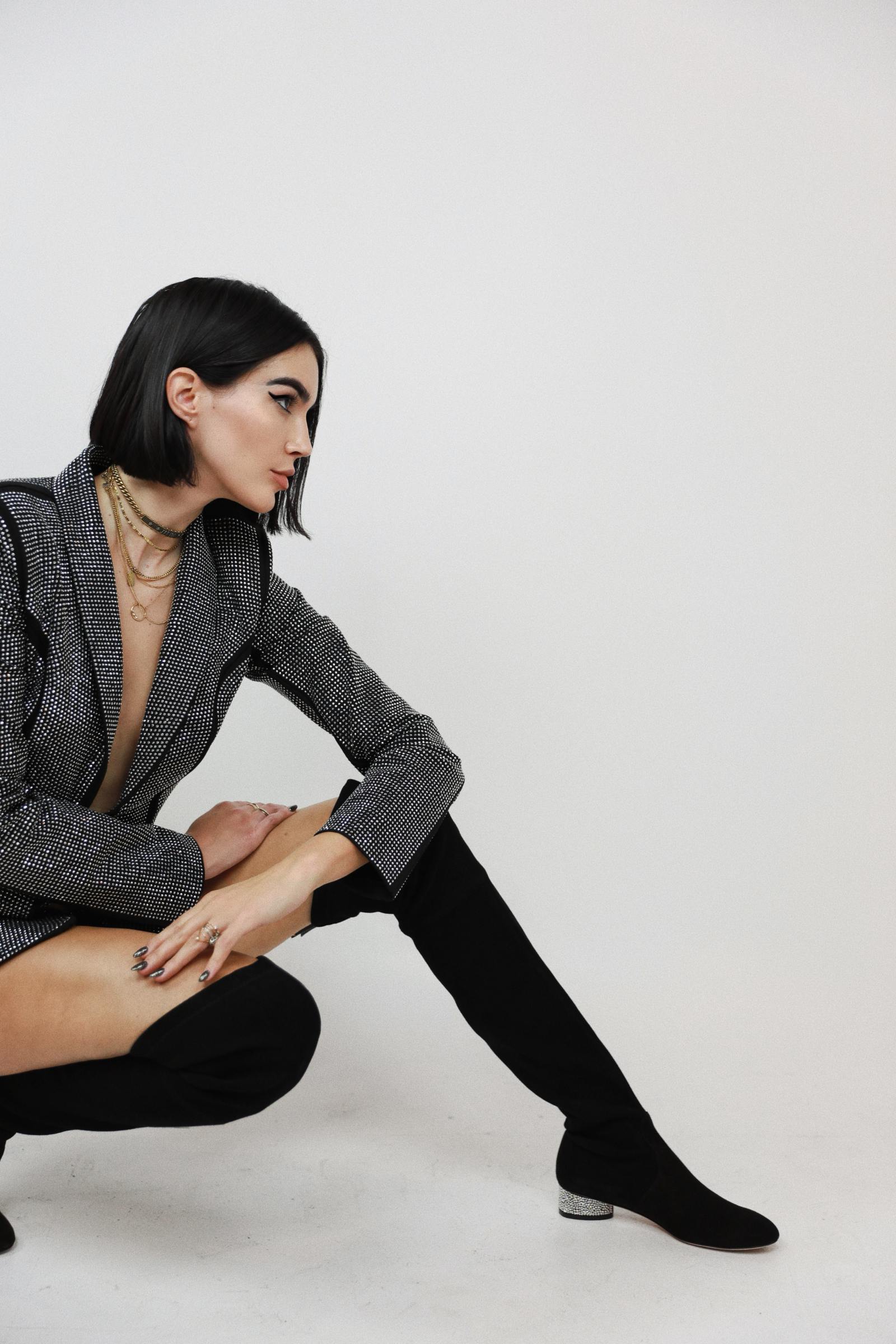 Now that we are fully in the fall/winter season, you've probably spent countless hours on the hunt for the perfect cold-weather boots. From leather to suede, from pointed toe to block heels, over-the-knee boots are a closet staple for the fall/winter season. Whether they're pulled on over skinny jeans, or styled with a mini dress over tights, over-the-knee boots are one of my favorite shoe styles.
When it comes to shoe shopping, I always turn to Stuart Weitzman as I love their chic yet innovative styles, especially when it comes to winter shoe shopping. Whether, I'm shopping for a special occasion, meeting appropriate or a casual vibe, Stuart Weitzman always offers the perfect style I'm looking for, not to mention their shoes are sooo comfortable which is extremely important. Especially, their suede over-the-knee boots are a must in every on the go woman's wardrobe.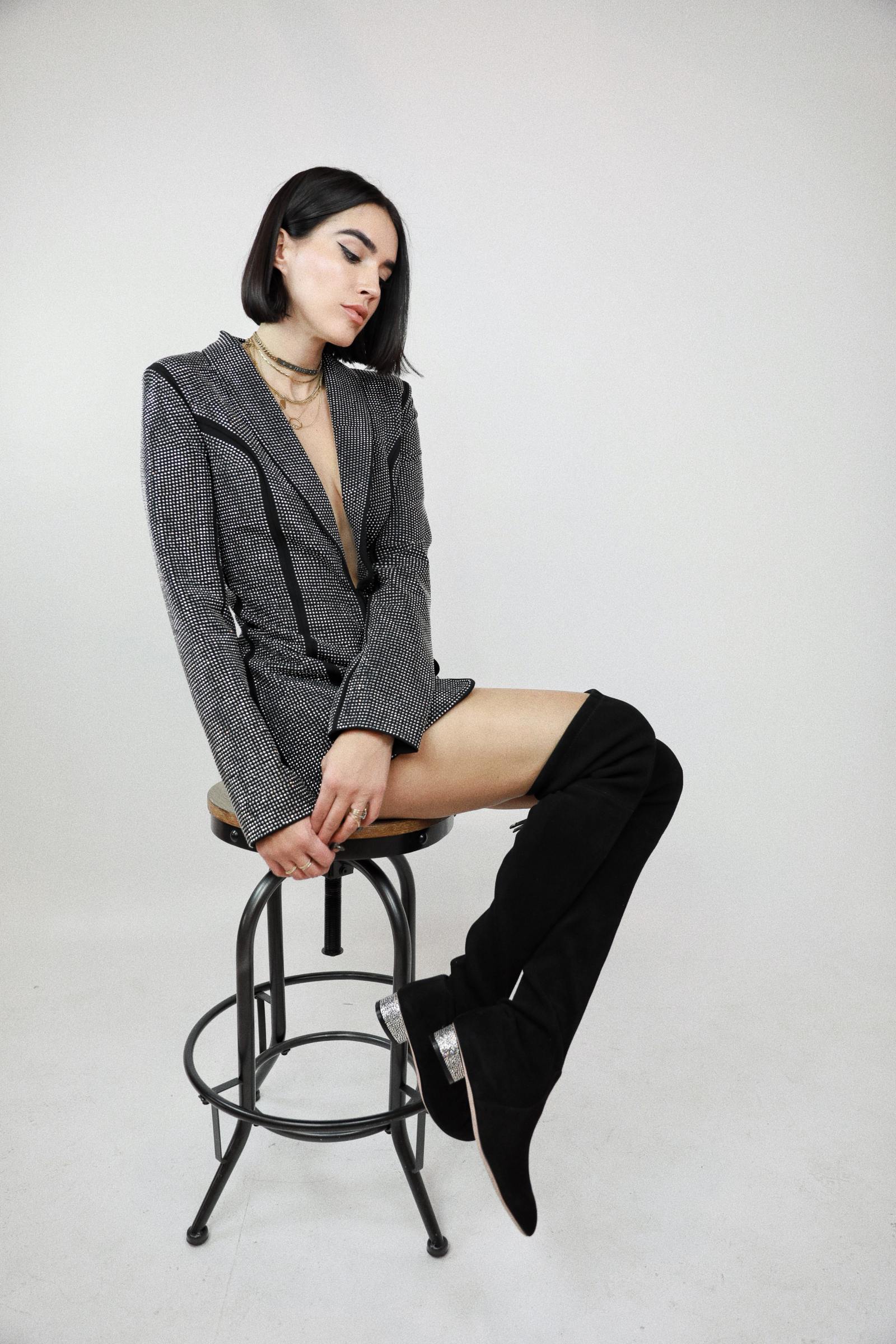 This season's over-the-knee boots bare no resemblance to the basic black boots that used to be worn over leggings in 2012. There are so many styles ranging from patent leather, square toes, embellishments, bright colors and unique heels. I've been loving the Stuart Weitzman Prism30 boot, my favorite detail is the Swarovski crystal-encrusted cylindrical block heel. The heel isn't too high either making it a more casual fit that can be dressed up or down.
Wondering how to style and re-introduce these updated boots into your wardrobe? Check out some of my favorite ways to wear over-the-knee boots and some of my favorite styles below:
Blazer Dress: As you know, I can't get enough of blazers, especially oversized blazer dresses for the winter season. Adding an over-the-kneee boot helps ensure your look can transition from day to night.
High-Slit Skirt: Debating on wearing a high slit-skirt in the cold? Adding an extra high boot creates the perfect amount of warmth so your bare legs don't freeze. The combo is also ultra-chic.
Short Hemline: Whether it be a dress or skirt, a short hemline helps to put the spotlight on the boots. Plus, it makes your legs look elongated!
Turtleneck + Jeans (Off-Duty Vibes): This winter combo NEVER fails! I love wearing a monochrome all black look with black suede over-the-knee boots. The Stuart Weitzman Prism30 boot is perfect for this look!
How will you be rocking the over-the-knee tread this season? Comment below!
xx Brittany