How To Style Polka Dots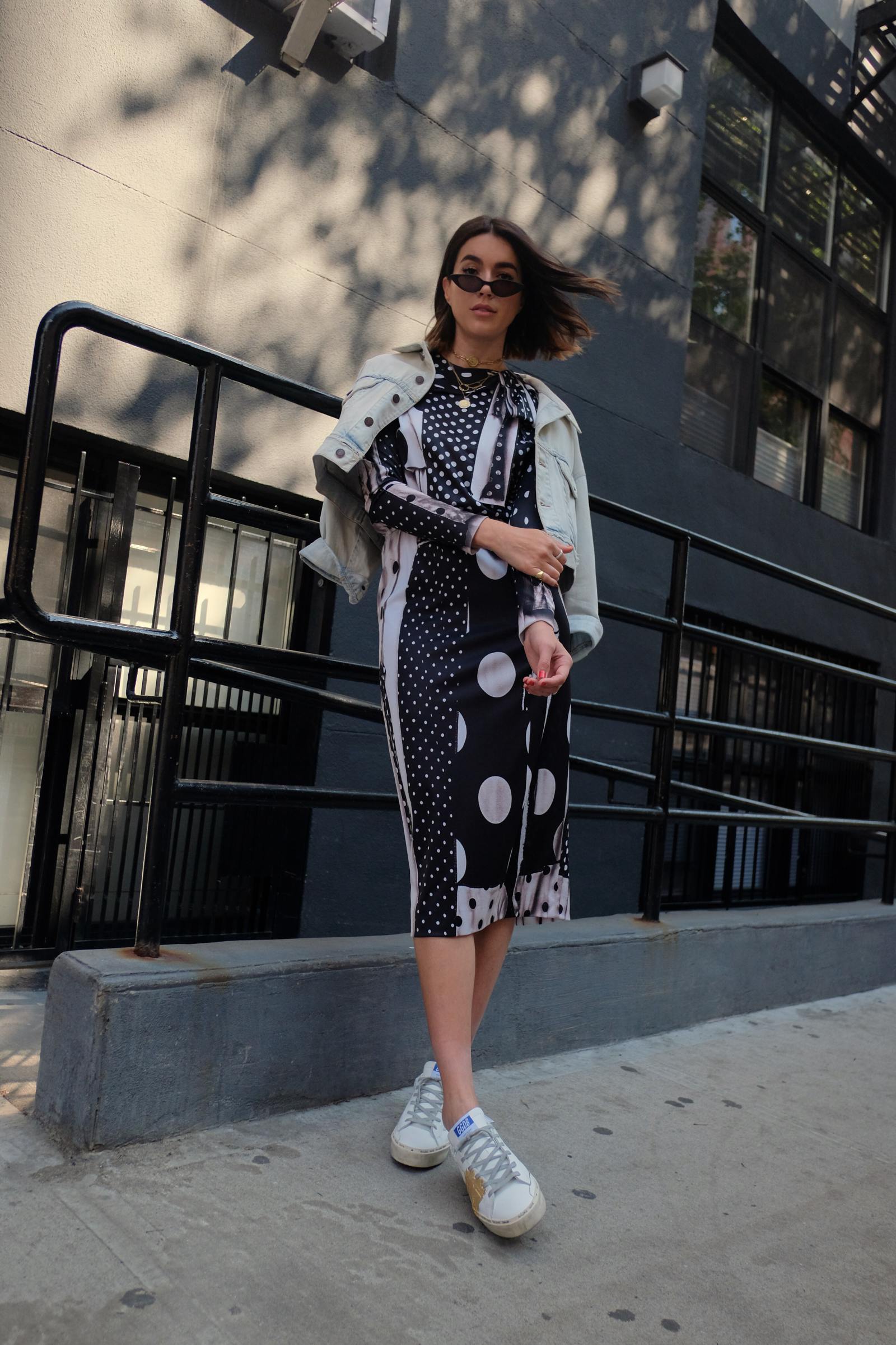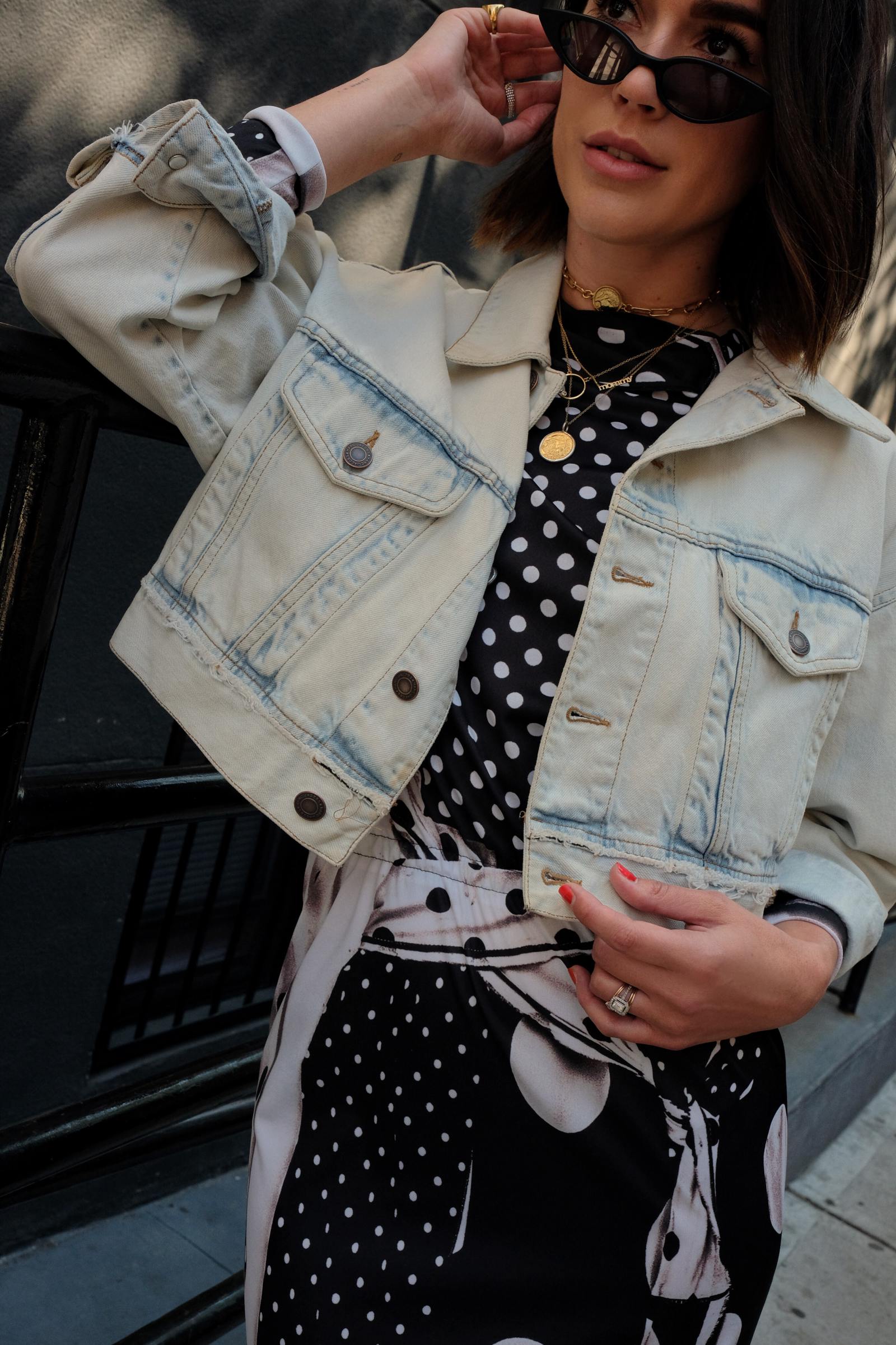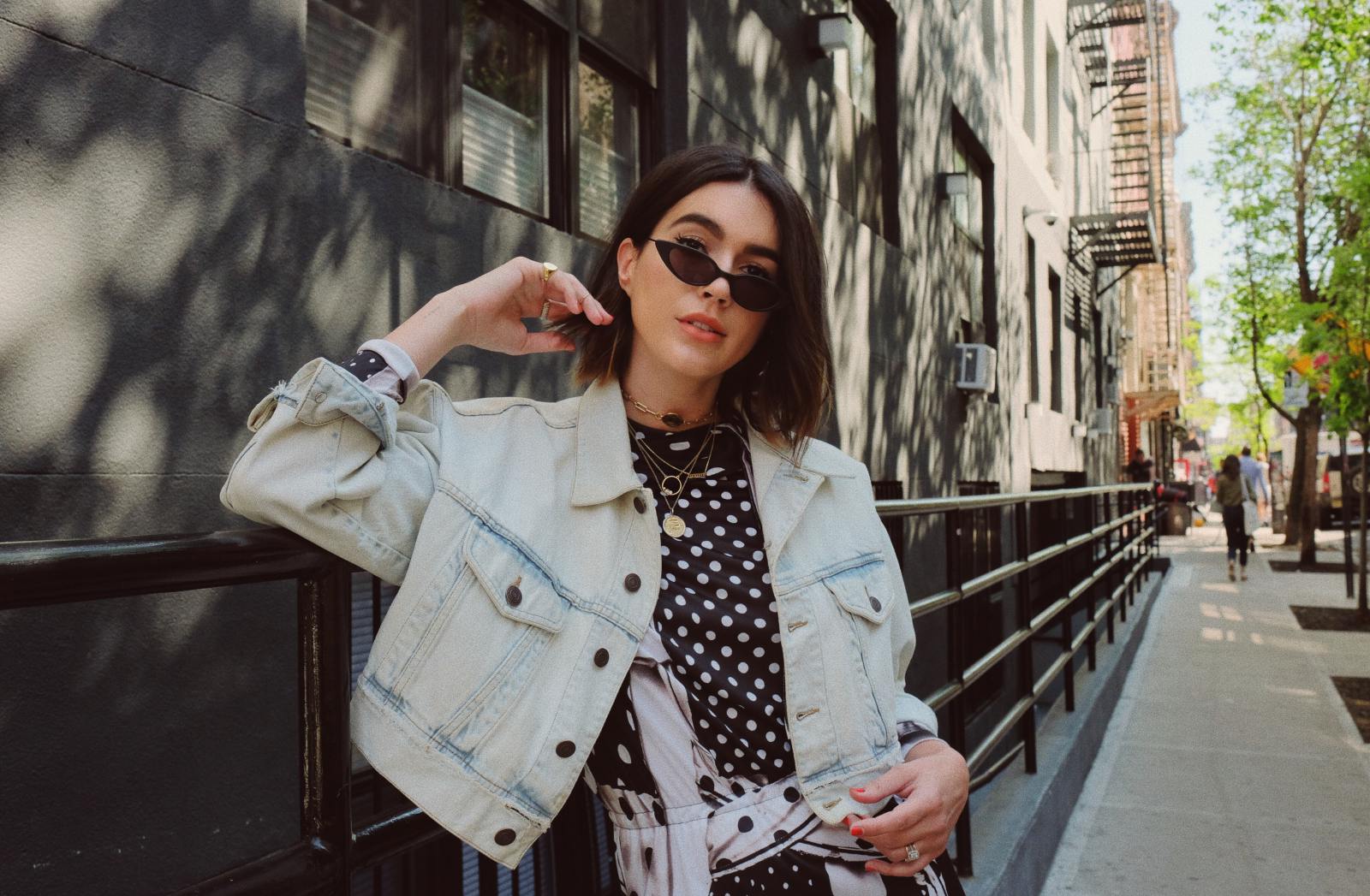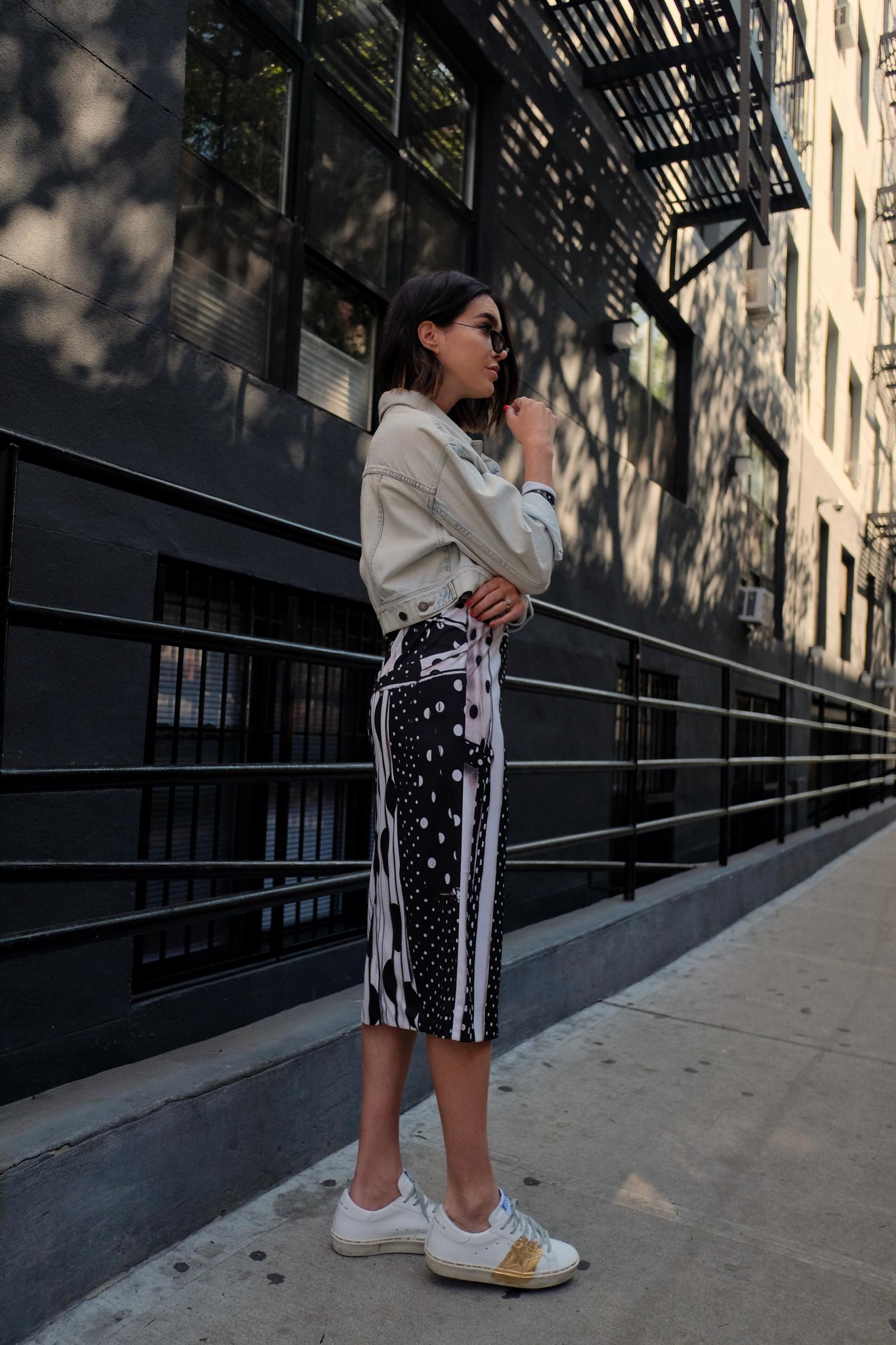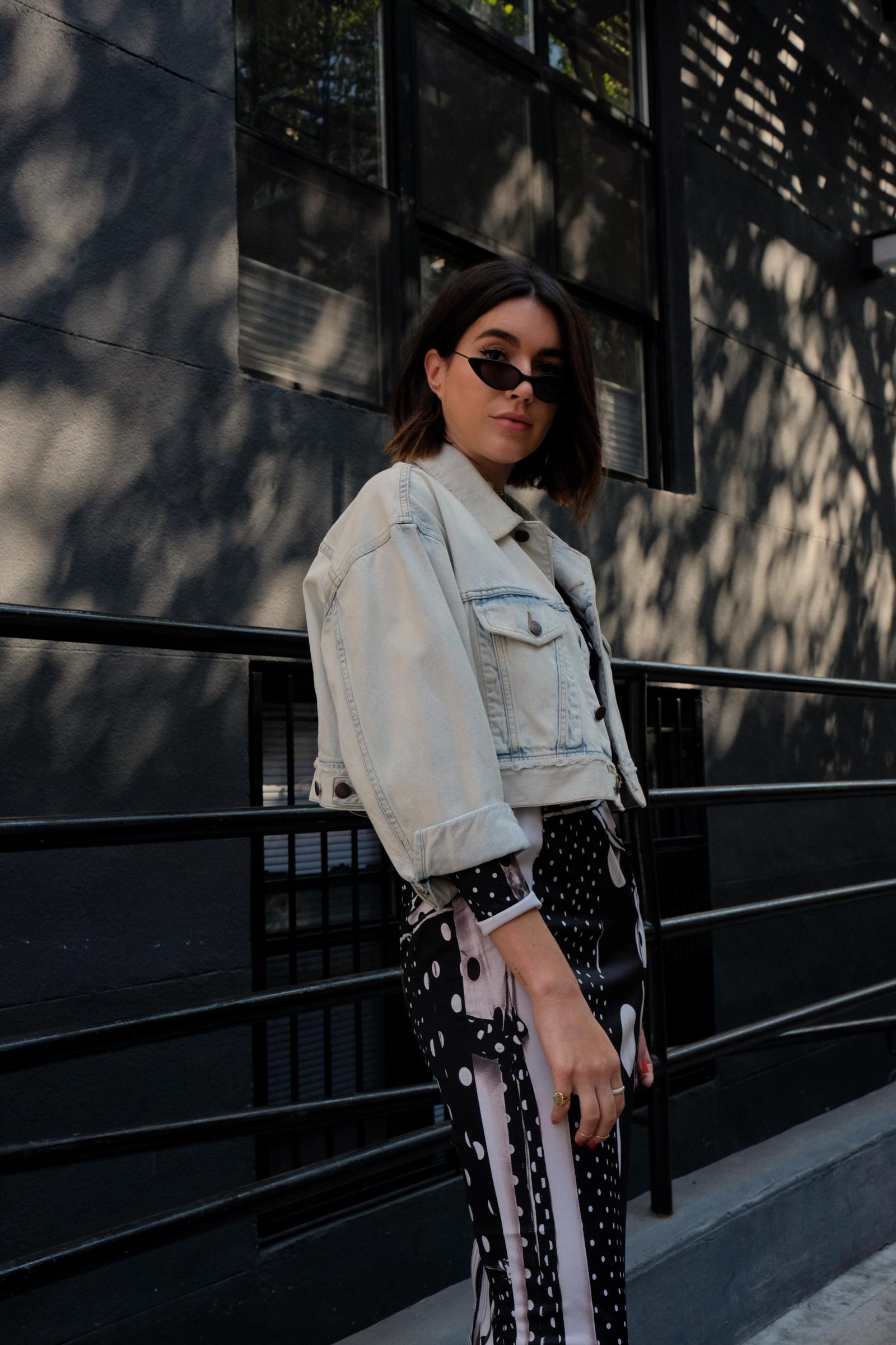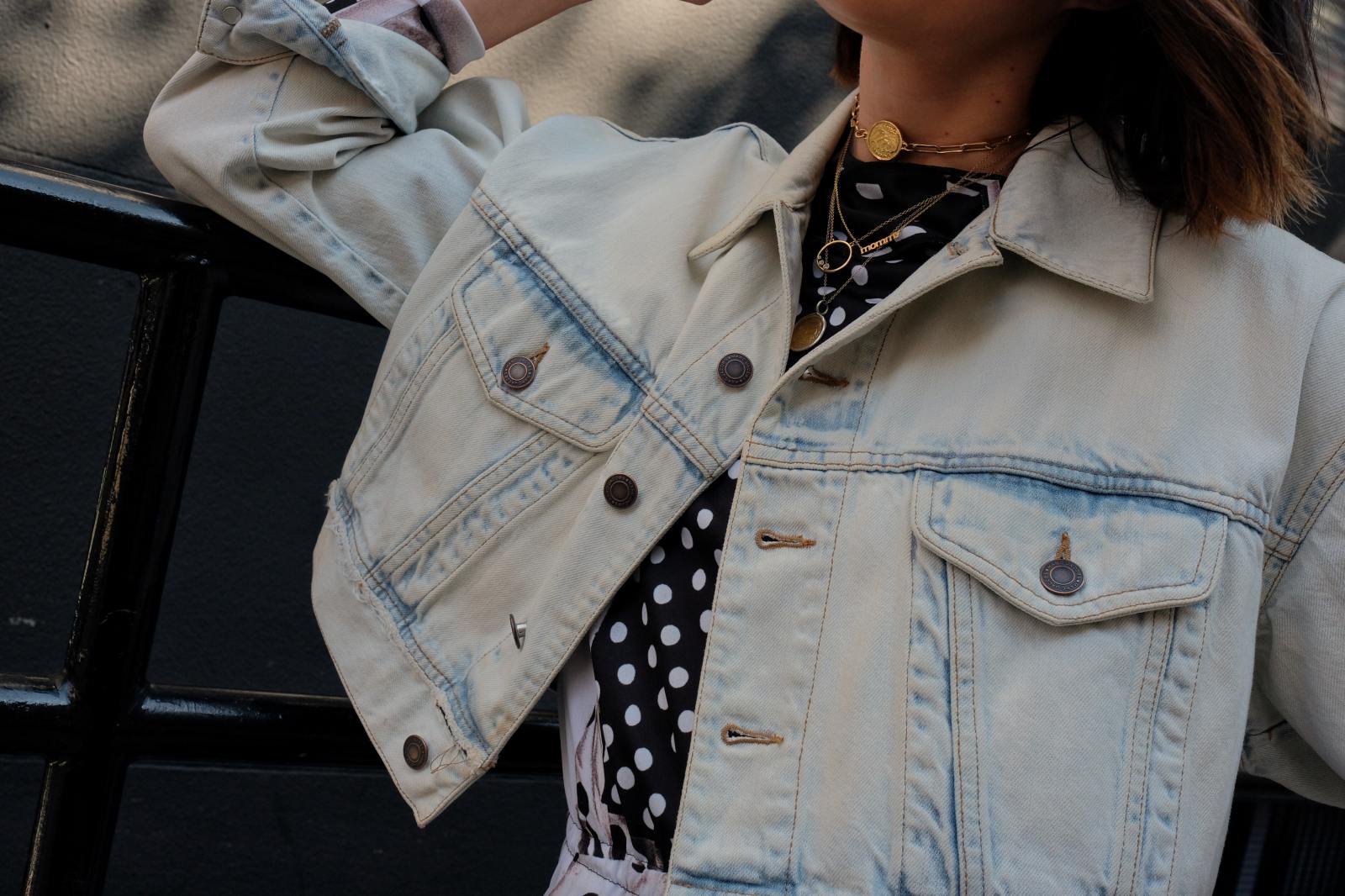 Sunglasses: ILLESTEVA | Denim Jacket: MARC JACOBS | Dress: MARC JACOBS (available soon) | Shoes: GOLDEN GOOSE DELUXE (similar here)
This season, polka dot ensembles are proving to be everywhere! It's something I've always worn the print in very miniature designs but lately I've been experimenting with the bolder polka dot prints and have had fun styling different pieces for the spring/summer. Many of the pieces have some additional detailing besides polka dots, whether that be ruffles, a unique pattern or even edgy silhouette (I got a really cool polka dot swimsuit, I'll most likely wear this weekend on a trip- and I'll share that with you guys when I do!)
I thought this Marc Jacobs dress was super cool, I loved the midi length and how unique the pattern is. It's definitely a statement dress and I love the variation of polka dots and stripes. I paired it with this Marc Jacobs cropped denim jacket and sneakers to make it more casual. I always pair dresses with sneakers during the summer, especially in NY, it's a must!
There are many ways to style and wear the polka dot print, check out a few of my favorite variations below:
-With Jeans: A chic polka dot blouse with jeans is always a great look! Depending on the shoes you can dress it up or down. I love how the print adds another dimension to the outfit, yet is not too overpowering to wear with jeans.
–Add an oversized blazer with strong shoulders: Sometimes polka dots can feel too feminine, pairing a polka dot skirt with a sleek leather jacket or strong blazer adds some edge. You can even pair with a pair of pointed-toe boots for the ultimate off-duty look.
-Accessorize: If you're still not into the polka dot trend, take baby steps and incorporate some polka dot accessories to your look with a bag or shoes.
-Statement Dress: A polka dot dress is the ultimate statement piece and a great spring/summer essential. I love a classic black and white print.
If you're loving the polka dot trend like I am, check out a few of my favorite pieces below:
How will you be styling polka dots this season? Comment below!
xx Brittany