How to Pull Off Denim on Denim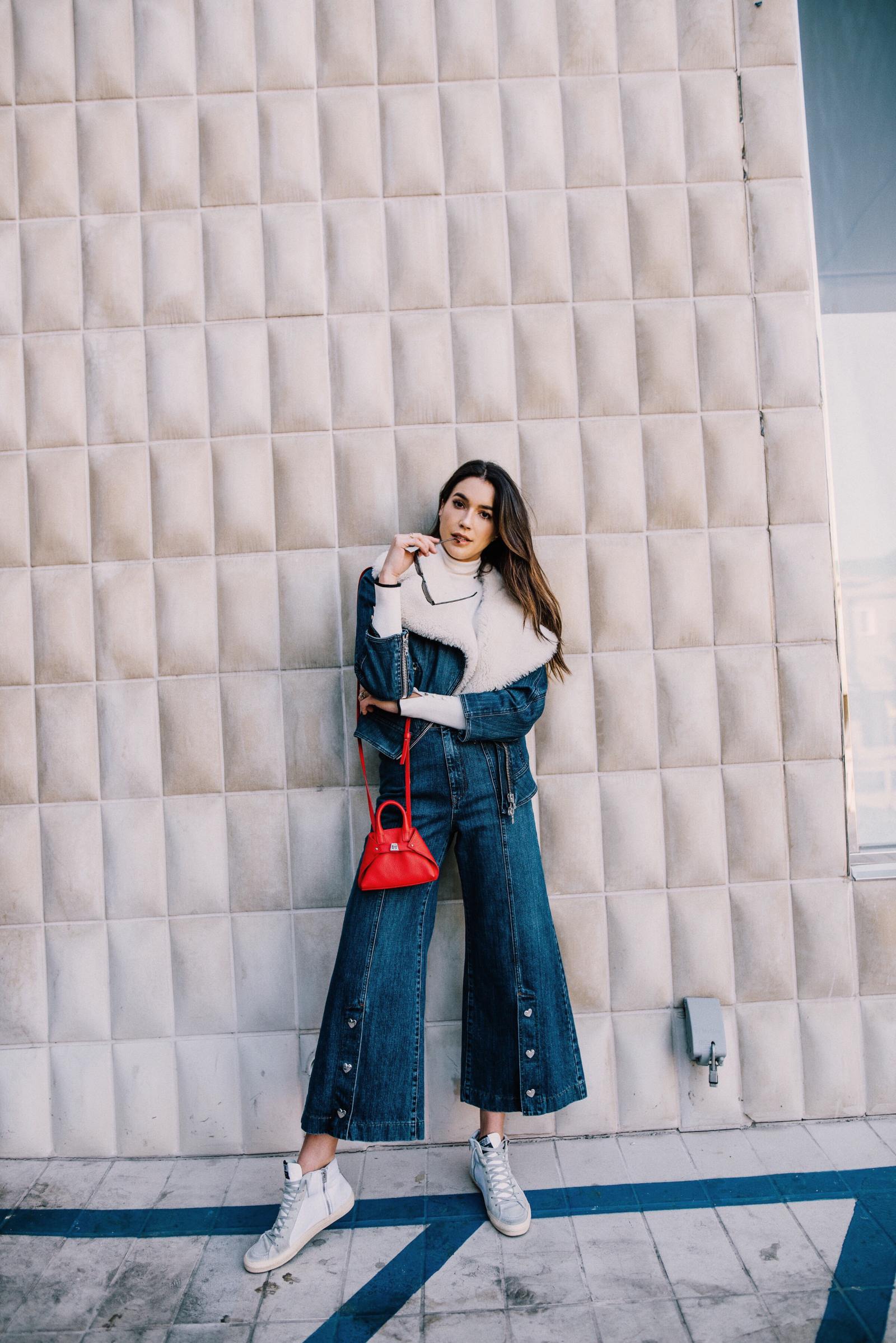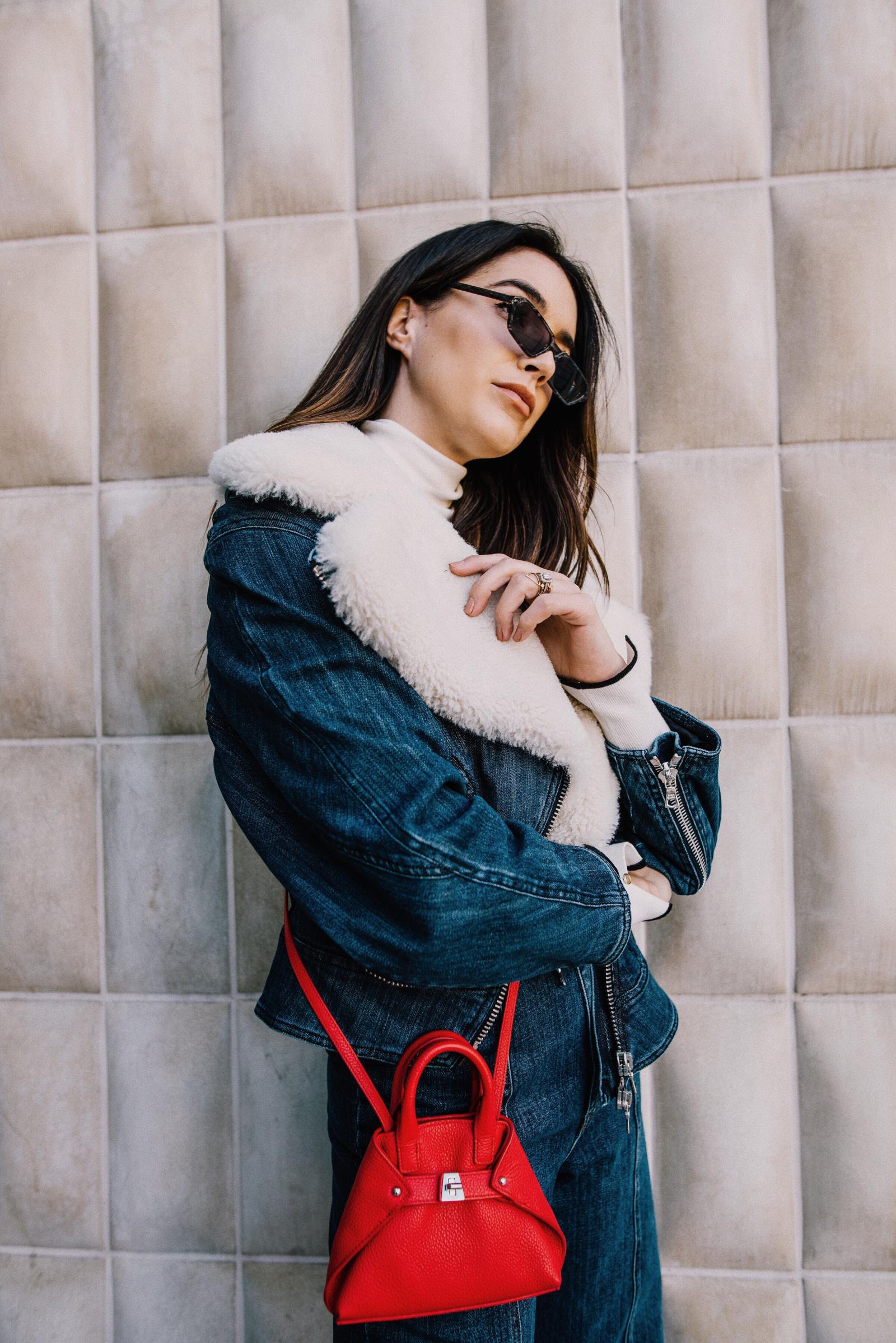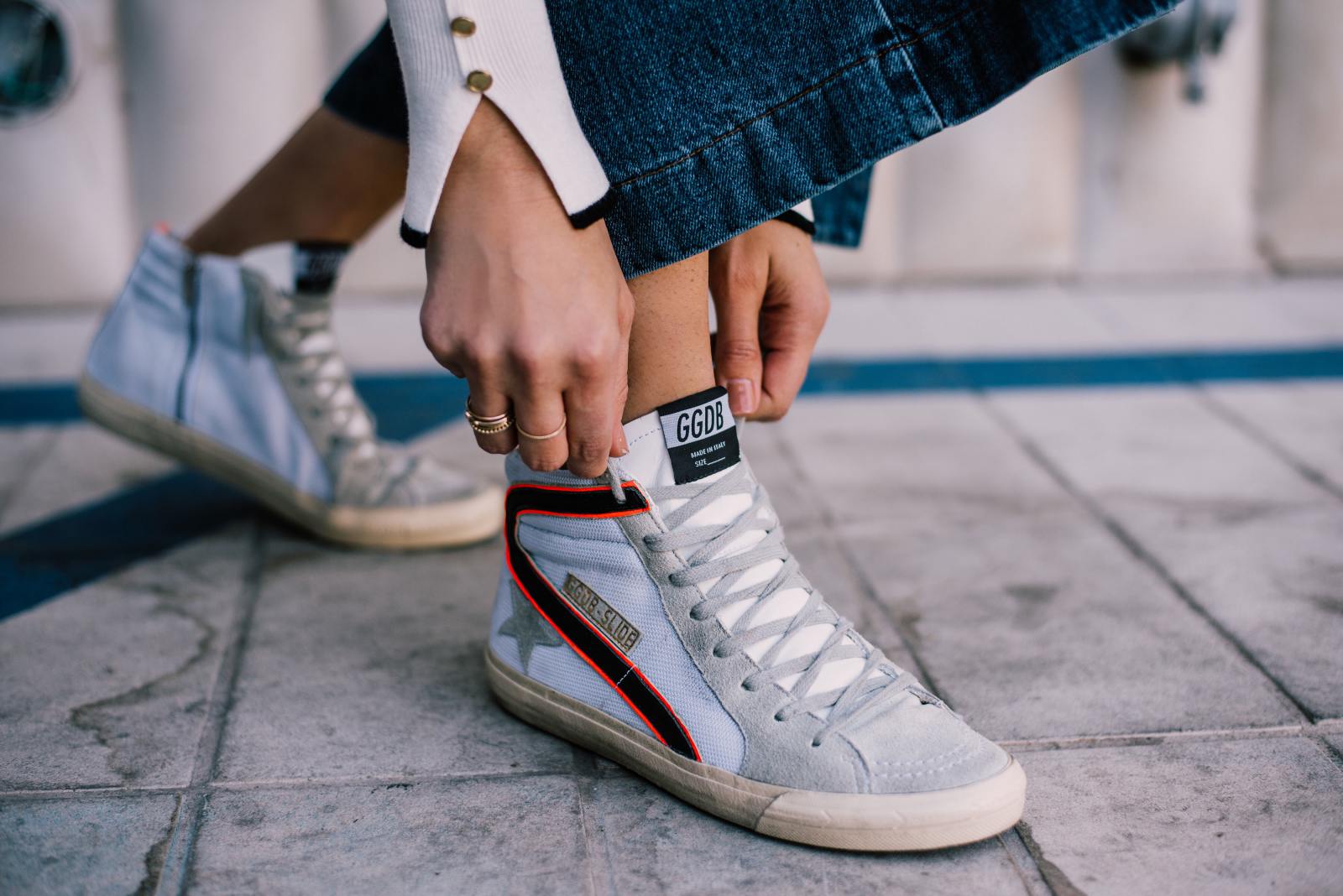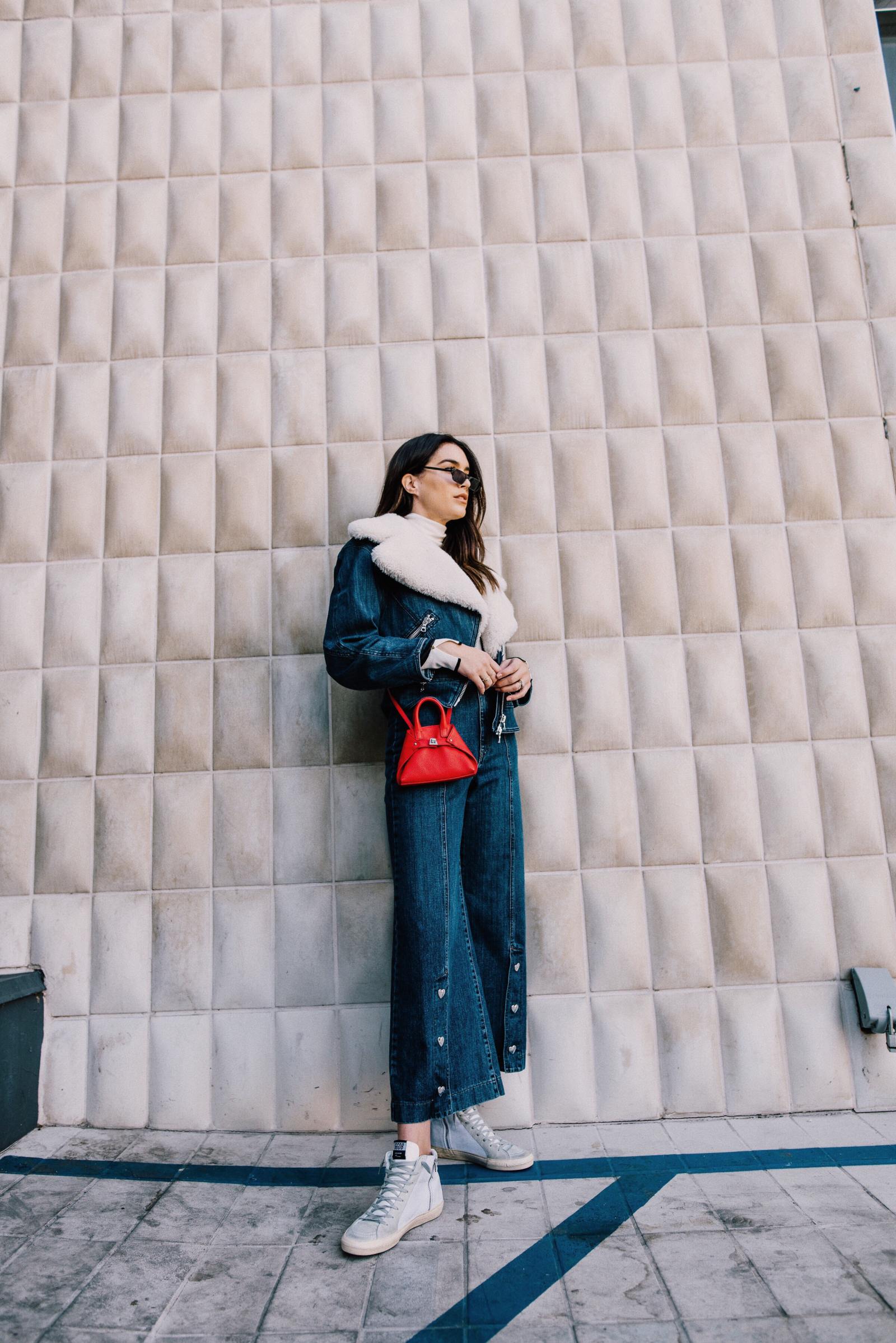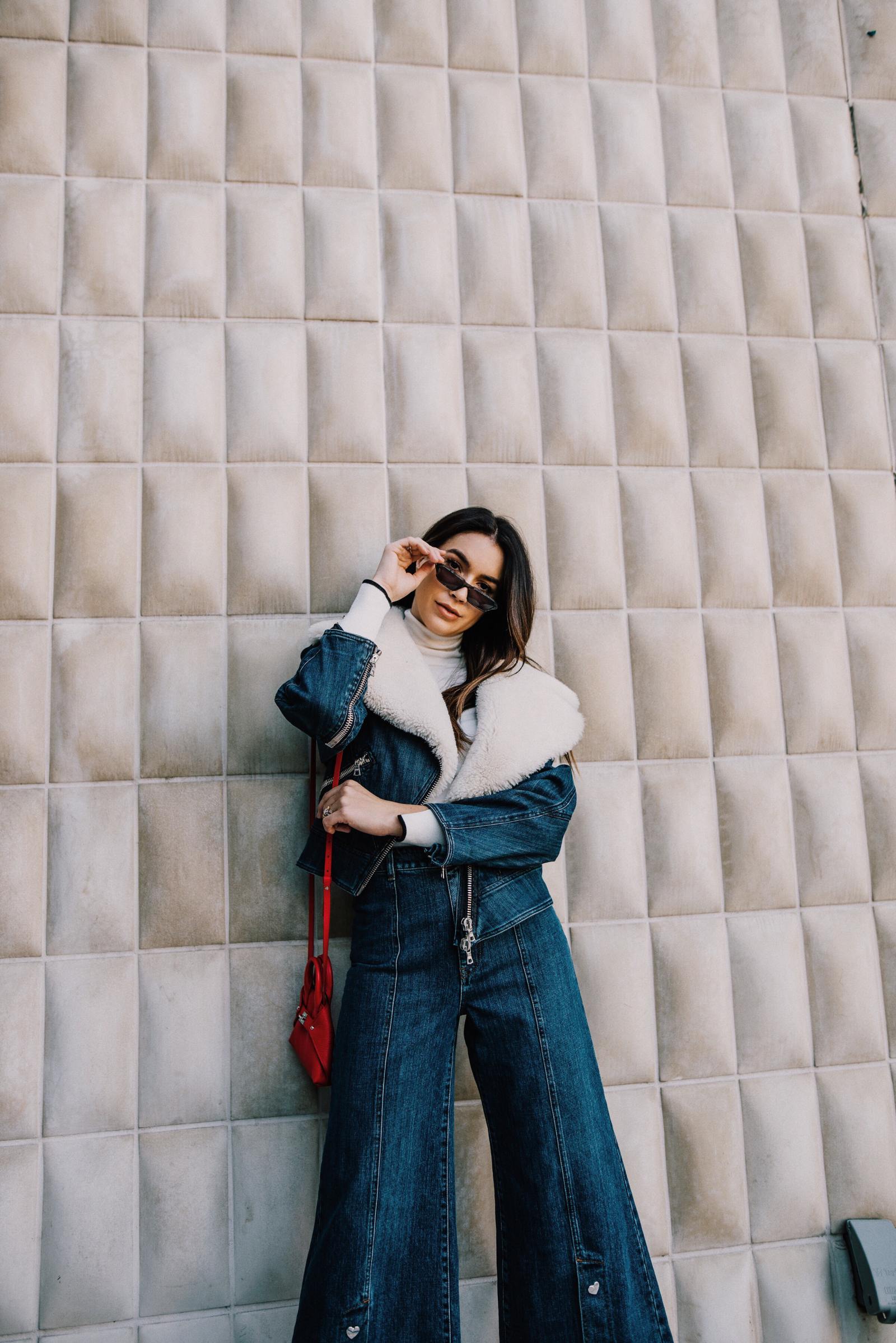 Sunglasses: ILLESTEVA | Coat: ADAM LIPPES (also available here) | Turtleneck: WOLFORD | Jeans: VIVETTA EGEONE | Handbag: AKRIS | Shoes: GOLDEN GOOSE (similar)
Denim on denim can be a tricky trend to pull off. Also known as the Canadian tuxedo, balance is the key to pulling this trend off. The great news is that you most likely have amazing pieces in your wardrobe already to style the perfect denim on denim look. This trend is one of my all-time favorites, so I wanted to share some tips on how to pull off a denim on denim look.
Tip 1: Never wear the same exact shade of jean in the same outfit. It takes the shape away from the outfit and the presence of each piece is often washed out. It is good to make sure each item you're wearing stands out! Balance is everything.
Tip 2: Don't over-do it. I would say wear a maximum of two denim pieces- I always do jean pants with a jean jacket. I would stay away from denim scarves, hats, etc… If you're going with this look, make sure the two pieces are statement pieces, not accessories.
Tip 3: Play with dressing up / down your denim. It's always nice to be able to wear the same outfit to work and then out to dinner with just a change of shoes (a cute pair of sneakers vs heels).
Tip 4: Don't over-do the overall. I would say overalls count for two pieces so I wouldn't wear a denim jacket with denim overalls.
Tip 5: Add fun colors! I love wearing a fun colorful shirt with a nice jean jacket and denim jeans.
I went with this amazing shearling moto jacket with slightly darker flare jeans. This is perfect for winter in LA as it will definitely keep me warm with my white turtle neck. I also love adding a little pop of color in my denim outfits, so I opted for this red crossbody bag.
What do you think of denim on denim? Let me know in the comments below!
xx
Brittany