My Mini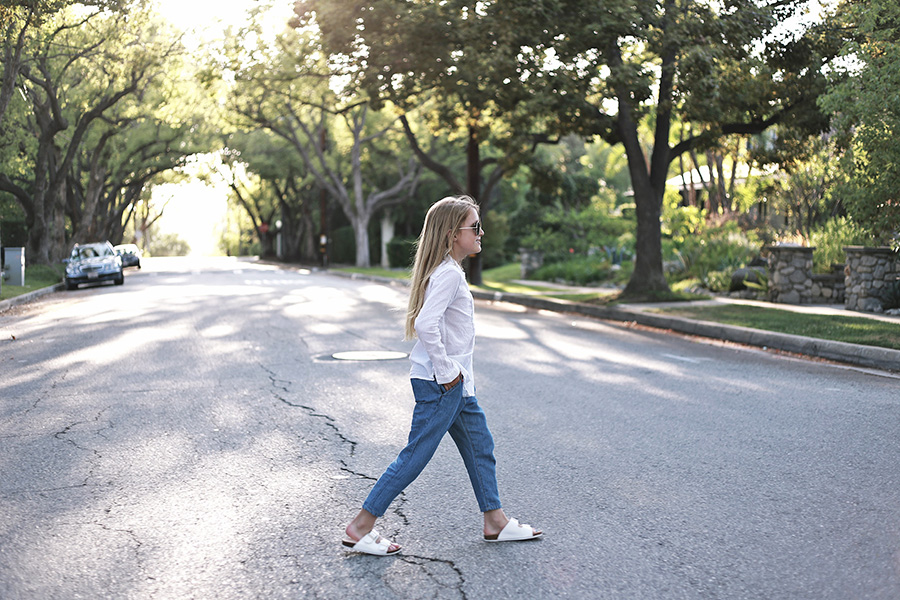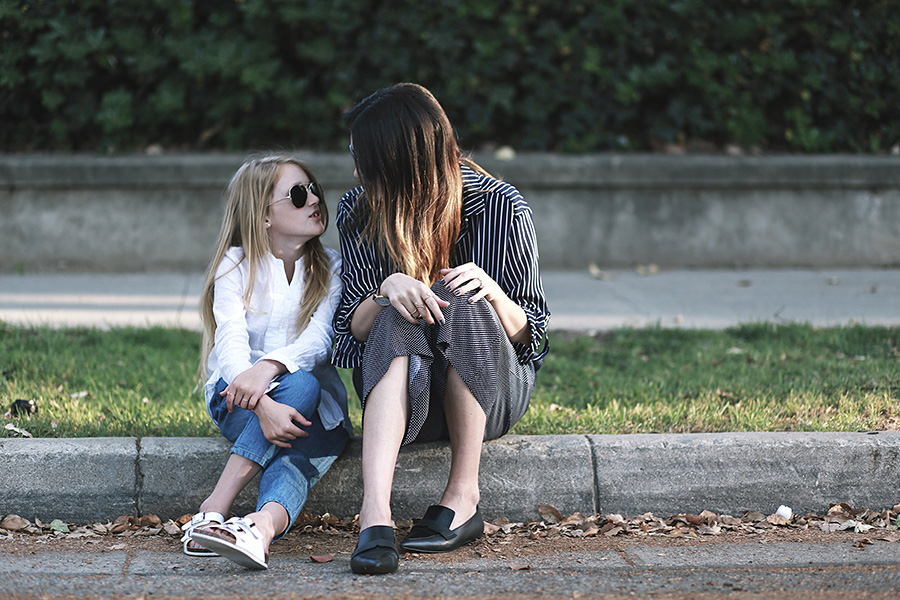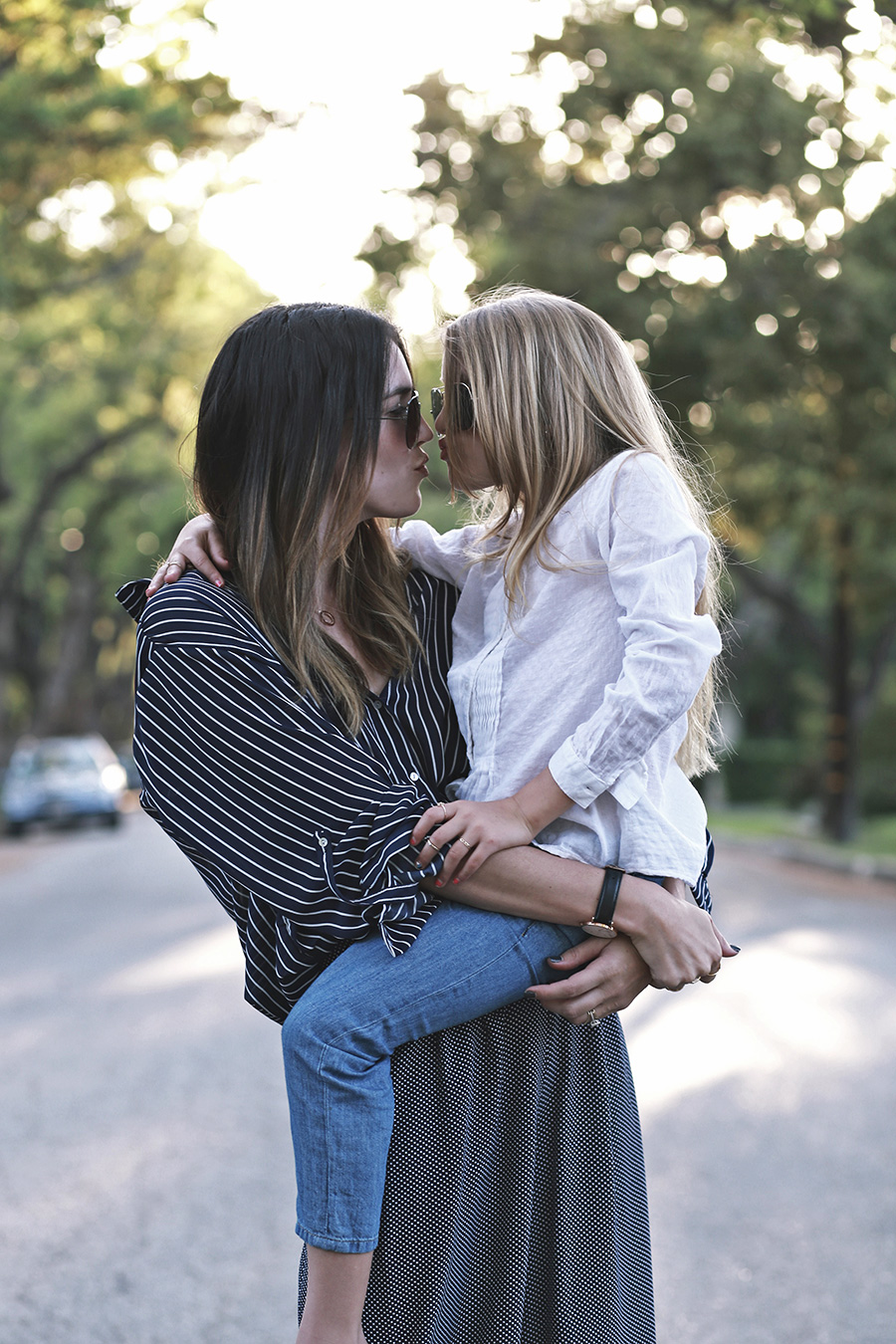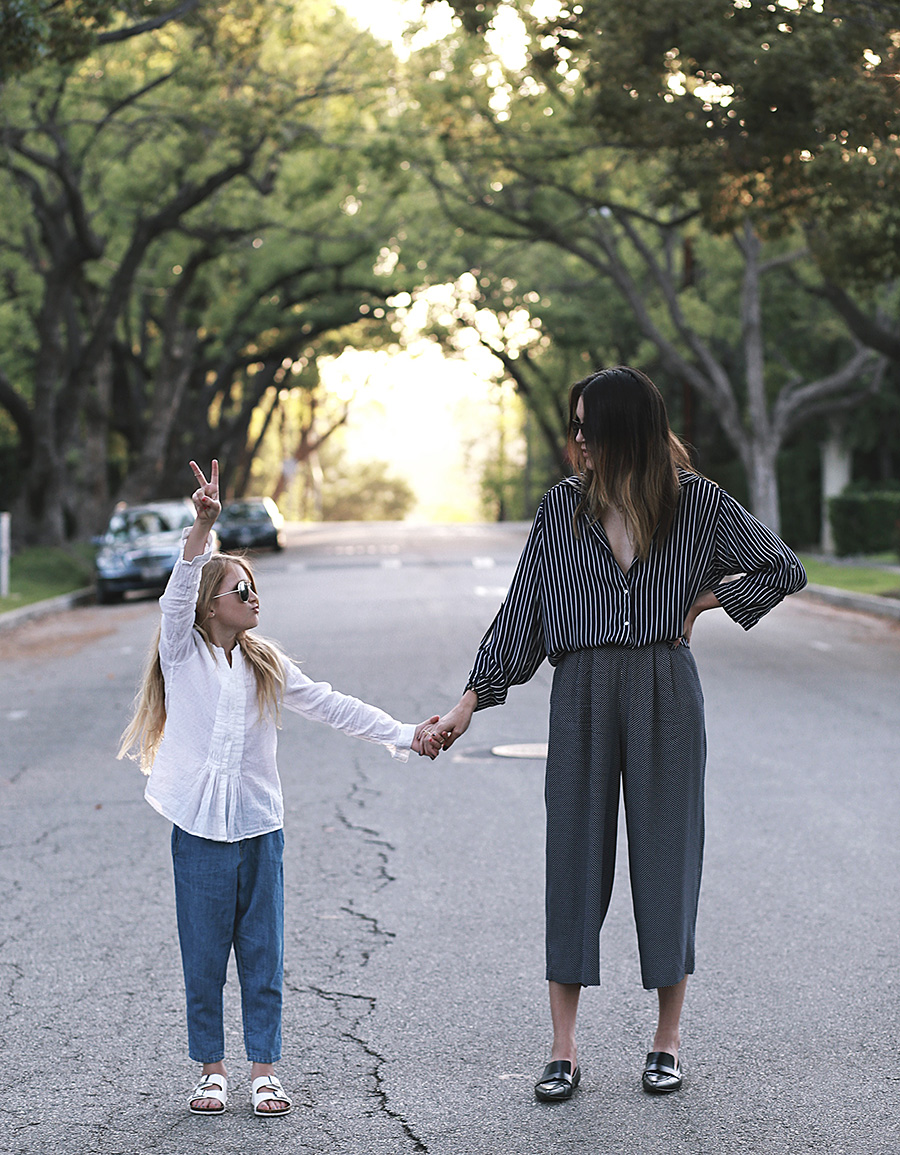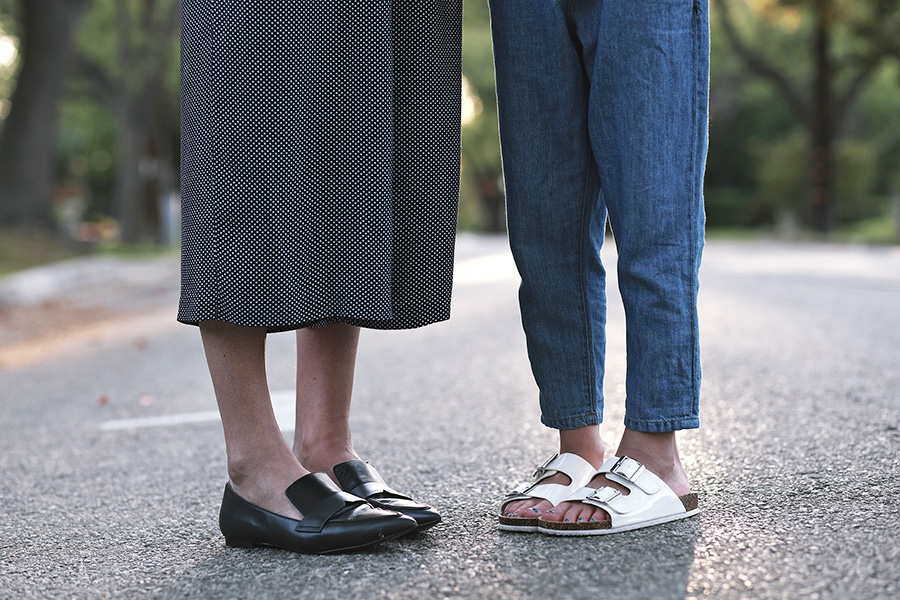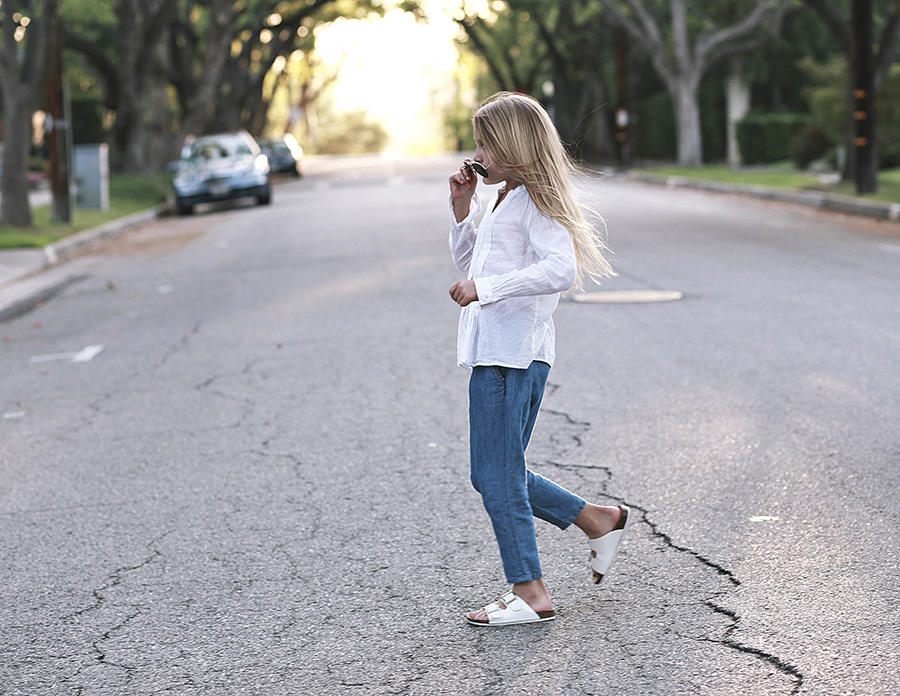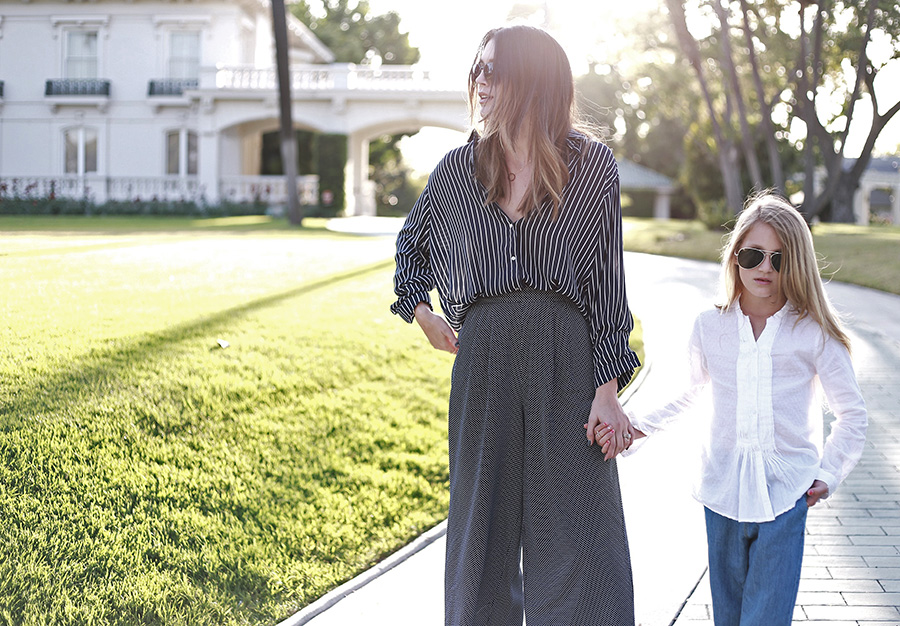 Me wearing: Forever 21 blouse, Vintage culottes (similar here), Mango loafers
Jadyn wearing: Zara blouse and jeans, Target sandals
[thefeedproducts style='four']
My eight year old daughter Jadyn is with us most weekend mornings when we (my hubs and I) shoot the looks for the blog… normally she rides her scooter and "helps" with the camera angles- we try to involve her as much as possible and normally she's yelling midway through that I'm slouching or to fix my hair because it's everywhere (what's new?).
We also take photos of her once my looks are done, just a few for memories…especially if there's good lighting. But for the last few months she's been asking to do blog posts featuring her hamster and their adventures together (I told her that may not be an exact fit for my readers), but I thought it would be fun to involve her in one of my posts (sans our hamster, Beans)! When I asked her if she wanted to shoot a look with me she immediately picked out her outfit and made the point she was excited to wear her sandals from the Easter Bunny (so sweet).
Literally halfway through our shoot she asked if she could just take the photos by herself because I was "distracting" her and not taking it seriously enough. I seriously love her to pieces and this day she was in an especially goofy mood…we were trying not laugh the whole time because she was being so sweet and I just kept wanting to kiss her tiny face!
In no way am I pushing her to start blogging, but she was recently in a beginners coding class at school and really liked it! Secretly I hope that she wants to major in computer science (at Caltech, no pressure) and pursue something in that field, but of course she can be anything she wants to be (if you ask her, she says she wants to work with pets, but not have to put them down… she definitely has a huge heart!) 🙂
Everyday she is a little breathe of fresh air and I always feel blessed to be her mama!
xx Brittany