My Go-To Photography Equipment
Anthony and I always get so many questions about which camera and blogging equipment we use. I enlisted Anthony to help with this post and walk you through all of our current equipment essentials! Throughout my almost 4 years of blogging, we have found which cameras and equipment we like best and there are definitely main go-to items we always pack for trips.
Check out Anthony's go-tos below and he's taking over the post from here 🙂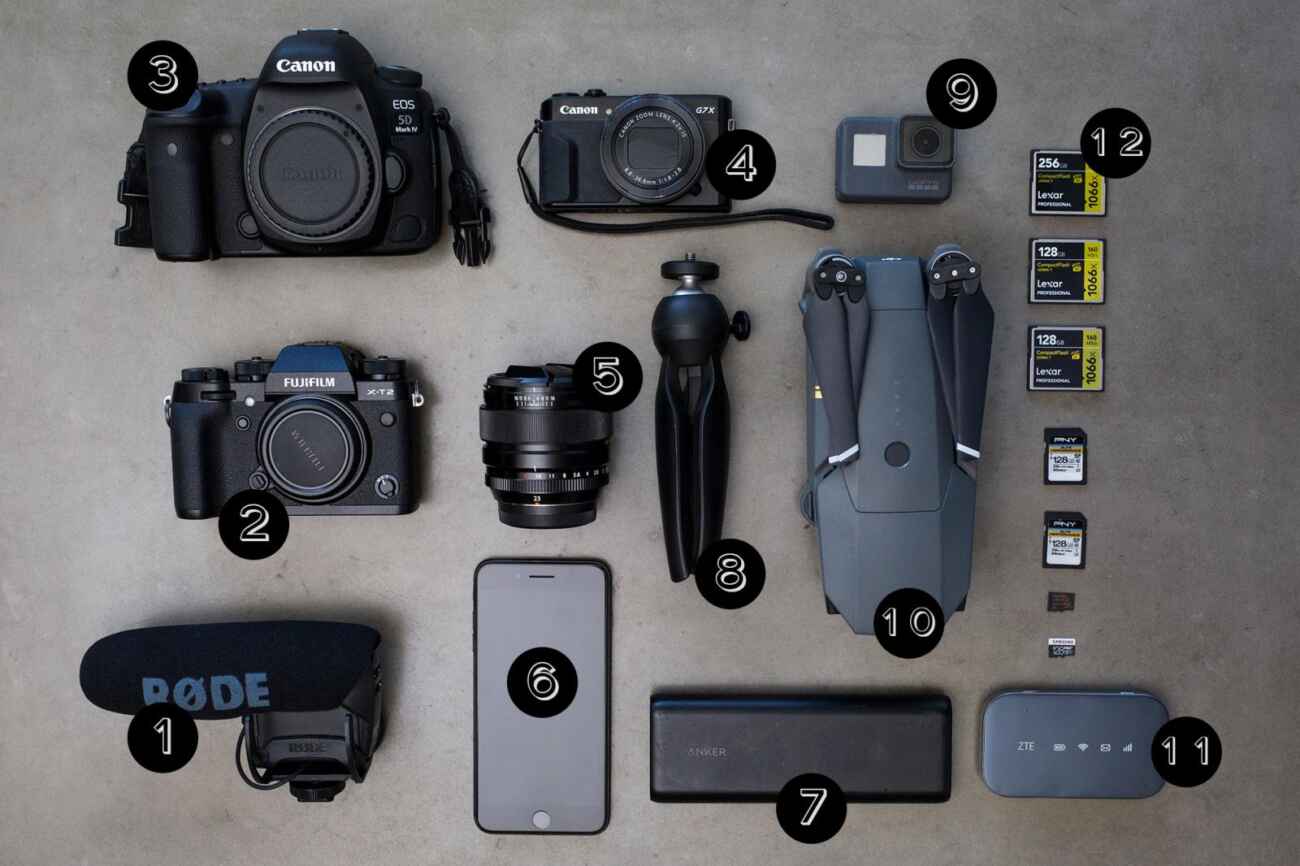 1. Rode VMPR VideoMic Pro R with Rycote Lyre Shockmount: The built in microphone on the Canon DSLR is not quite strong enough for the quality I want, so I decided to buy a Rode mic. I've been using it ever since.
2. Fujifilm X-T2 Mirrorless Digital Camera (Body Only): For the last few months I have been going back and forth on whether or not I should get a mirrorless camera. It offers quality and also portability. Sometimes the iPhone just doesn't cut it when it comes to capturing a clear photo and I needed something more. This camera has made it very easy to carry around and the low-light pictures it takes is just incredible!
3. Canon EOS 5D Mark IV Full Frame Digital SLR Camera Body: I have always been a fan of Canon. I first started out on the T3i, then 6D, then 5D Mark III and finally the Mark IV. This is my go-to camera for all website content. If you're just getting into photography, start small then work your way up!
4. Canon PowerShot G7 X Mark II Digital Camera w/ 1 Inch Sensor and tilt LCD screen – Wi-Fi & NFC Enabled (Black): I was very surprised by the video quality this camera puts out! This is the perfect "vlogging" camera if you're looking for something handheld and packs a lot of punch.
5.Fujinon XF 23mm F1.4 R: Knowing that the Fuji XT2 was going to be primarily used for Instagram, I needed a lens that would be similar to my iPhone. It's worked out great and I haven't had the need for another lens… not yet anyways!
6. Apple iPhone 7 Plus 256 GB AT&T, Black: Obviously something I can't live without, but we're upgrading to the iPhone X.
7. Anker Portable Charger – Ultra High Capacity Power Bank for iPhone: Seriously the best portable charger we have ever had…we honestly have 5 of these. We never leave home without one.
8. Manfrotto MTPIXI-B PIXI Mini Tripod, Black: I was noticing that when I was filming with the Canon G7 X, half the time I was covering the microphone, which resulted in low quality audio. I did some research and picked up one of these, which solved my audio issue.
9. GoPro HERO5 Black: I always have fun filming with the Hero, especially for anything having to do with water. It adds a nice element to our videos and has been very useful when we go somewhere tropical.
10. DJI Mavic Pro: Mainly because I'm a little kid at heart, I just needed to have one of these! But in all seriousness, I'm so glad I was able to capture video of some of our vacations with this drone. Obviously it's something you "want" instead of something you "need", but I've been so pleased with the way it captures video and photos.
11. ZTE Falcon® Z-917 Hotspot: Because 90% of the time we are on the go, it has been very handy to have a portable hotspot that allows us to work on our computers from anywhere. Our personal hotspots on our phone always seems slower and we rarely have to use public wifi because of it (especially in airports).
12. There are a variety of memory cards to choose from, but it really depends on what you'll be using them for.
UDMA 7 – I Use it for my Canon DSLR. When I first started out, I was using regular SD cards and noticed my Canon would lock up when shooting street style looks. It wasn't until my friend told me about UDMA 7 cards and how they are quicker/more powerful than SD cards, that I made the switch.
SD Cards – Used for the Fuji XT2 and Canon G7 X.
Micro SD Cards – Used for Hero 5 and Mavic Pro.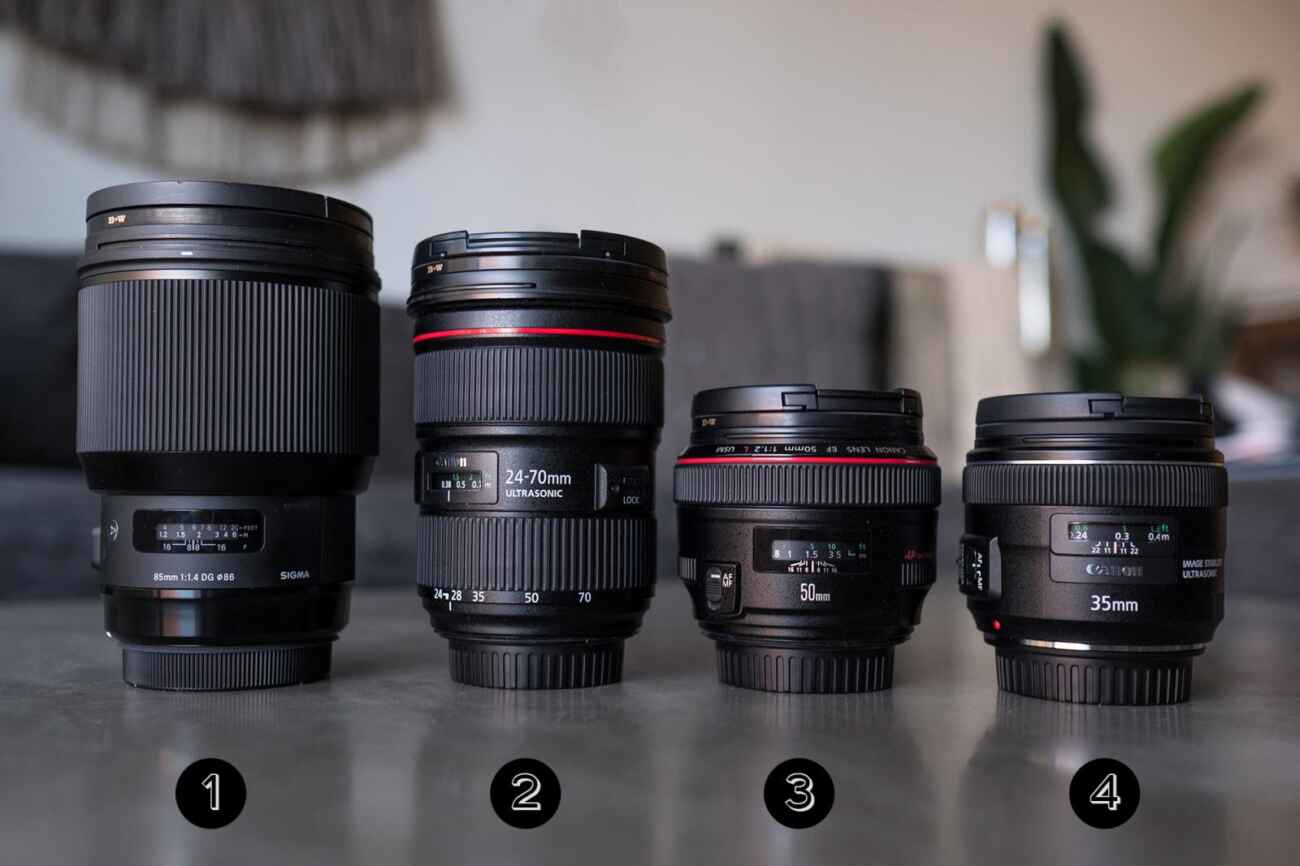 I go back and forth on lenses all the time. One month all I'll ever use is my 50mm, the next month…85mm. It really depends on the type of mood I'm in and what we are shooting…but it will always be between these four lenses below.
1. Sigma 85mm f/1.4 DG HSM Art Lens for Canon EF (321954): The color and bokeh that comes out of this lens is just incredible, the only issue is, you need to have a good distance between you and your subject.
2. Canon EF 24-70mm f/2.8L II USM Standard Zoom Lens: This is my utility lens. If I was only allowed one lens to ever own, this would be it. It provides such flexibility while also producing a great quality picture. A must-have!
3. Canon EF 50mm f/1.2 L USM Lens : Before purchasing the 85mm, I got the 50mm. The sharpness that comes of this lens is great and also produces a great bokeh but while also capturing more background.
4. Canon EF 35mm f/2 IS USM Wide-Angle Lens: My most recent lens I purchased and it was primarily for video. I had also bought a DSLR gimbal (featured below) but because of the weight of my other lenses, this was an ideal choice. It's very sharp, lightweight and perfect for capturing everything on video.
This year I really wanted to focus on creating awesome video content…but I have a struggle- shaky hands. Every time I would import the video I just shot, I was so unhappy with the stabilization. The video was shaking everywhere (primarily because of me!). So I decided I wanted to invest in some gimbals.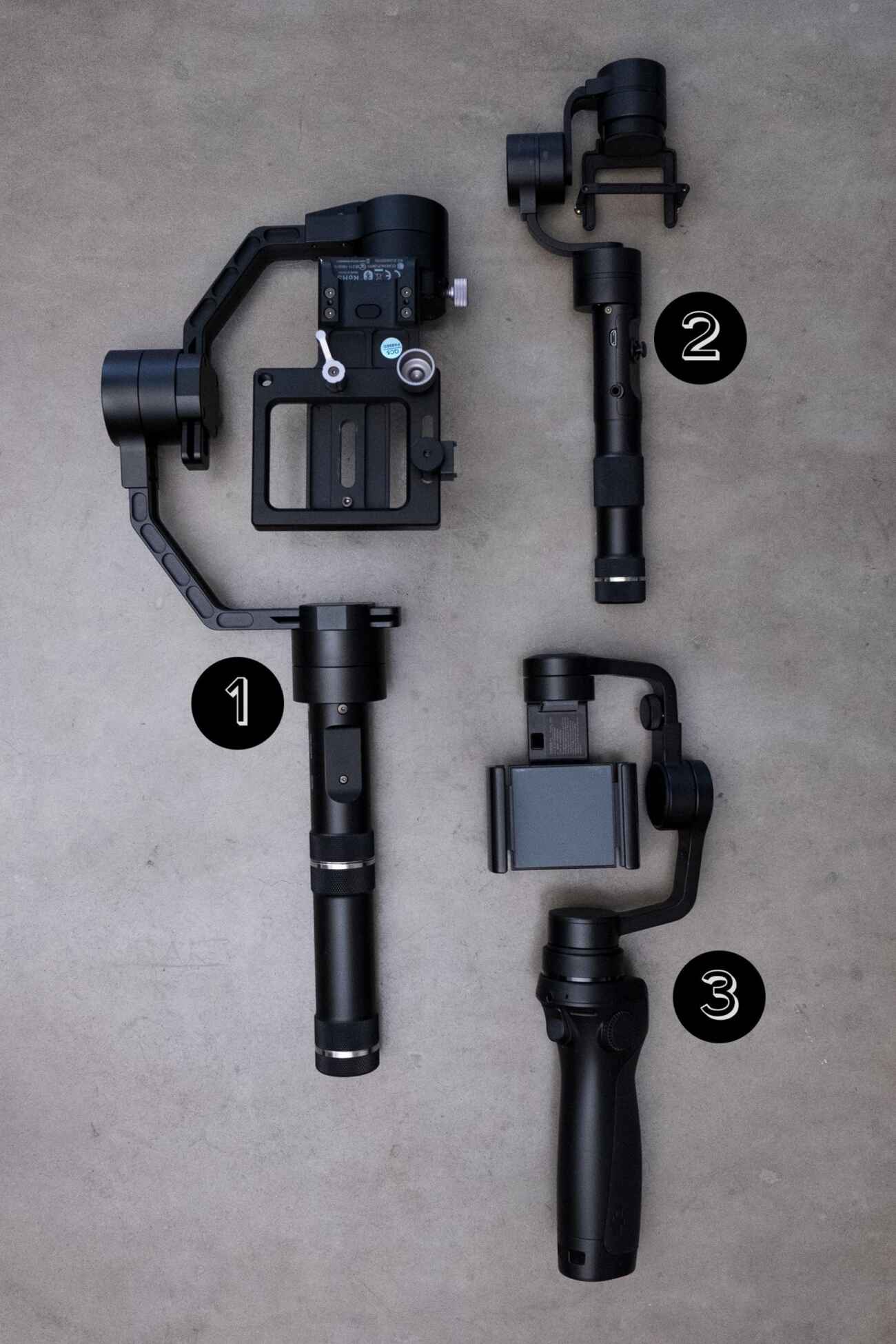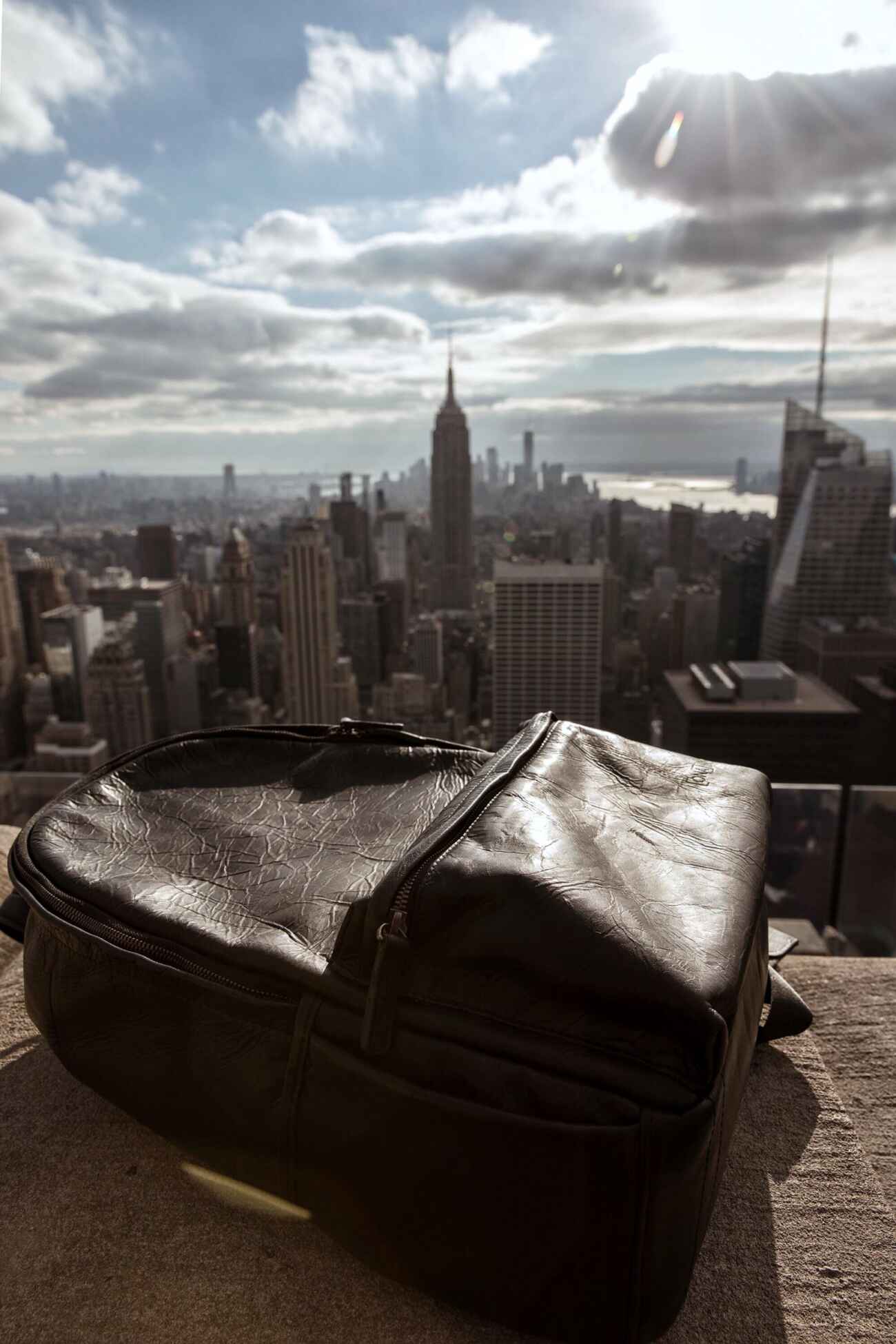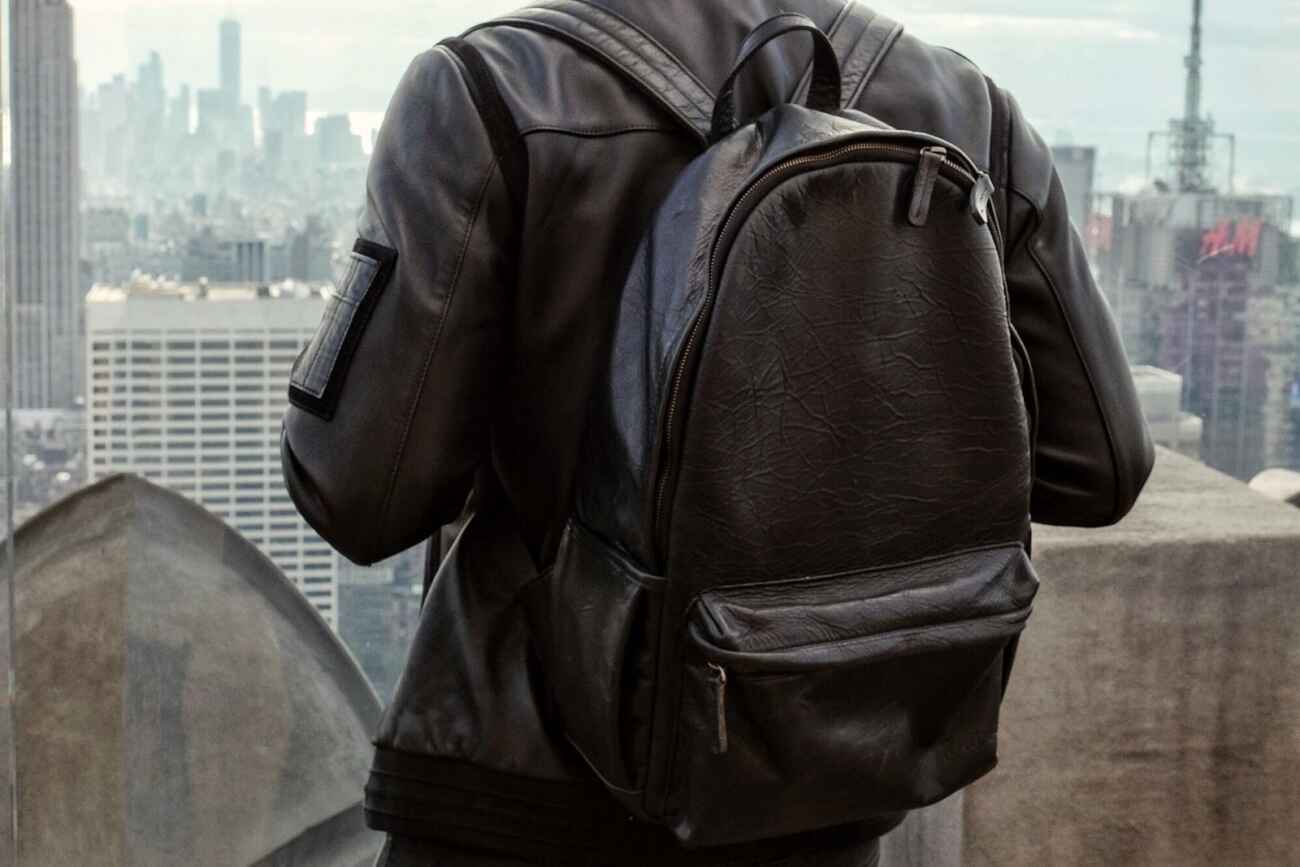 1. Zhiyun Crane (Updated v2) 3-Axis Handheld Gimbal Stabilizer: For my Canon 5D Mark IV and Fuji XT 2.
2.EVO GP-PRO 3 Axis GoPro Gimbal: Used for my Hero 5.
3. DJI New OSMO Mobile Handheld Stabilized Gimbal With OSMO Base Bundle: Used for iPhone, which I was extremely surprised with the video. I tend to underestimate the iPhone's video capabilities, but pair it with the Osmo…you have some professional looking video!
4. ONA Leather Backpack – The Clifton: Last but absolutely not least is my ONA Leather camera backpack that I rarely leave home without- the quality of the leather is so great and it doesn't scream "I'm carrying camera equipment." The organization is really well designed (it fits 1 camera and 4-6 additional lenses plus easily both of our laptops too) Believe me, I researched so many backpacks specifically for camera equipment and this one really stood out!
Hope you guys enjoyed this post, comment below with any questions!
-Anthony