Spring 2020 Fashion Month Trend Report
And that's a wrap for fashion month! The runway has always been THE place to single out the trends you'll be wanting to wear six months from now. This season, there were so many amazing trends I saw on the runway- including statement hats, euphoria vibes to geometric bags.
From New York, Milan and Paris, I'm sharing some of my favorite trends I spotted on the spring summer 2020 runway this season!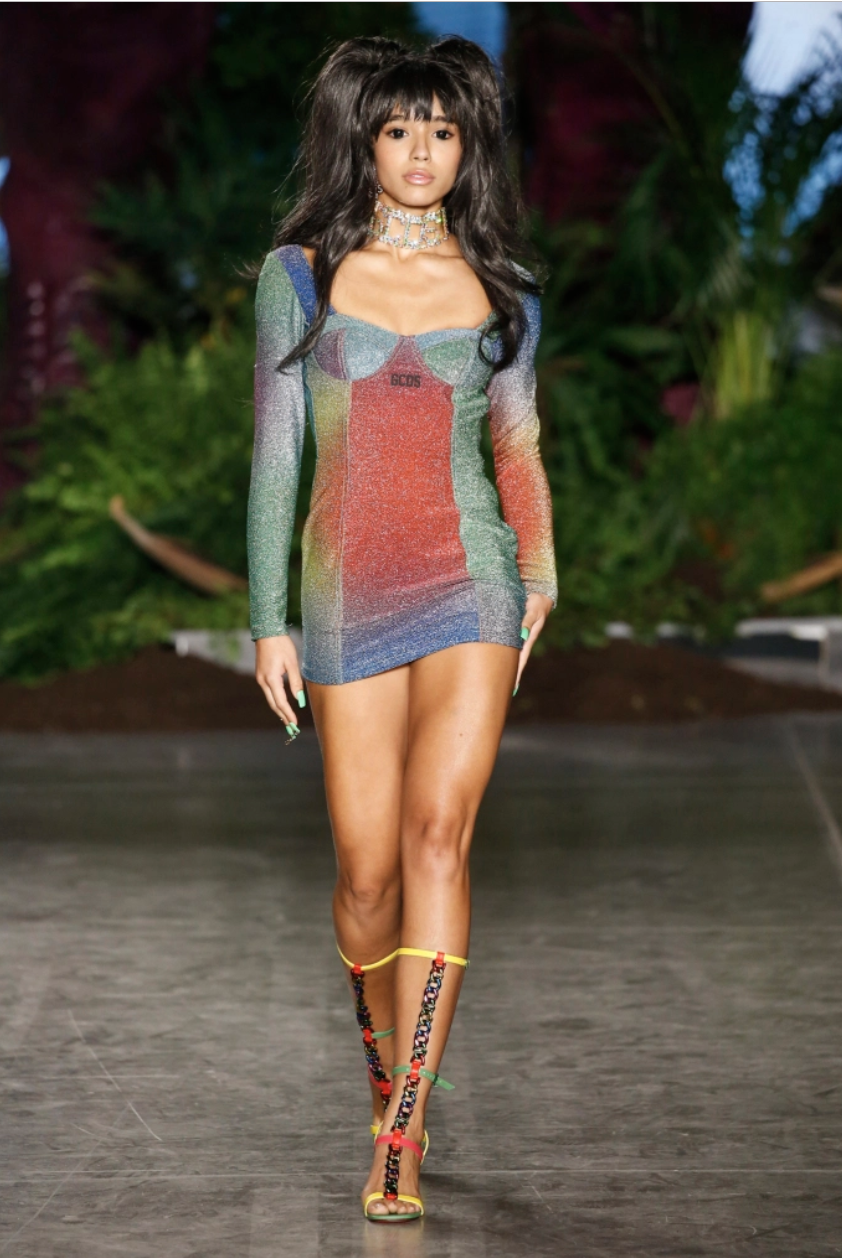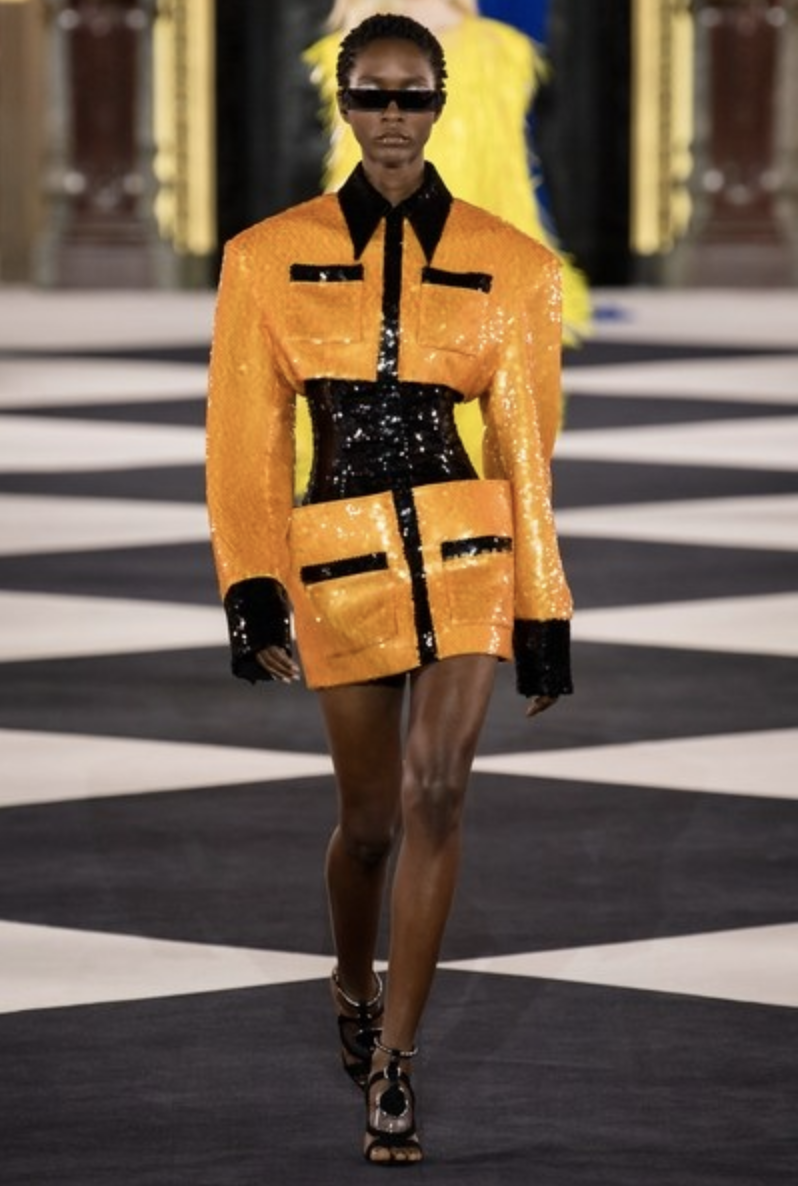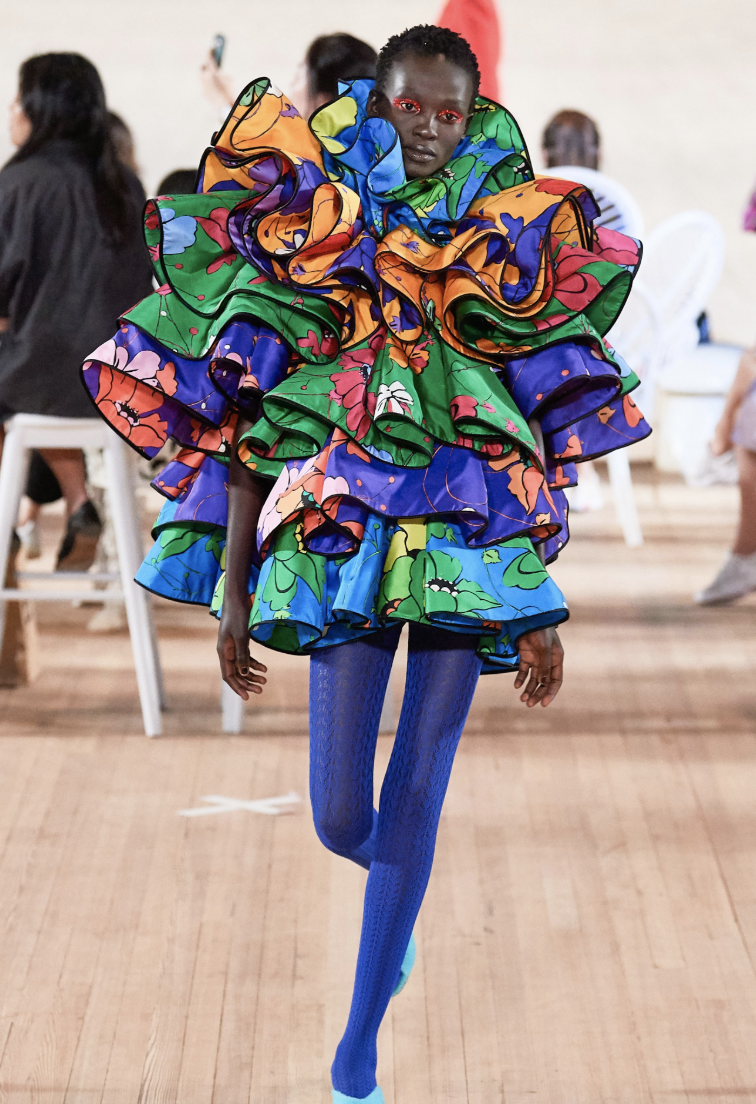 The shorter the better! A big trend I noticed during fashion month has been micro mini dresses. It's almost like the famous LBD, but much more elevated. I loved GCDS (left), Balmain (middle) and Marc Jacob's (right) micro mini dresses. The different cuts and details give the styles a big sense of elegance.
BX Styling Tip: Pair a micro mini dress with thigh-high boots and/or a trench coat to bring dimension and different layers to the look.
Statement hats were just that, statements. Whether it was the size, color, or style of the hat (or even all three put together!), the models strut down the runway making statements (pun intended) with their walks and toppers. I was obsessed with all the hats at Dior (middle) and Nina Ricci (left).
BX Styling Tip: I love keeping the entire ensemble bold or pairing a statement hat with a neutral-colored outfit to bring balance to the piece.
Whether we're ready or not (and I am!), vests are making their way back to the fashion industry. In the Miu Miu Spring 2020 show, Miuccia Prada designed so many chic vests, I loved the oversized plaid one (right).
BX Styling Tip: As pictured above, I love wearing vests on their own and not over another piece. My favorite way to style them is with a light-wash, raw denim and booties!
Although we were in Paris and not Neverland, these Peter Pan collared pieces still caught everyones attention nonetheless. I loved the girly detailing of the puff sleeves and peter pan collar at the Chanel show (left) and the statement collar at the Missoni show (middle).
BX Styling Tip: Peter Pan collars work nicely with fall and winter inspired clothes. Pair a shirt with the collar under a sweater, to give it a layered, yet sophisticated look!
Contrary to the micro mini bags, you are sure to fit more than just earphones in your purse with these XXL totes. Loved all the large totes shown during the Tory Burch show (left), these totes came in beautiful spring-inspired colors.
BX Styling Tip: Keep the color of the tote and pieces of your outfit in the same color family for a seamlessly blended look!
Euphoria isn't just one of HBO's greatest shows, but also one of fashion week's biggest inspiration. The diamond-encrusted, sparkly pieces were breathtaking and really gave me the spark to some new ideas! I loved Area's sparkly, fringe blazer (middle) and Off-White's finale dress (right).
BX Styling Tip: Since this trend is pretty "loud" on its own, pair a sparkly top with a neutral bottom, and vice versa
Hoop earring have definitely earned their place in the fashion world. Wherever I go, I always see those big, sometimes dainty, and sometimes cuffed earrings everywhere, and I can't help but to fall more in love with them each time! I loved all the bold hoop earrings at the Versace show (middle).
BX Styling Tip: Keep all jewelry the same color, whether it's gold, white gold, etc. as well as the color palette of the outfit! (i.e. gold with warmer neutrals, white gold with brighter colors).
One of my favorite parts about the fashion shows was seeing the geometric shaped bags. It was so unique and gave the outfit so much character. My favorite was the Louis Vuitton egg bag (left). The shape almost comes into comparison with an actual egg, yet still has a shape where you can still fit all your everyday essentials in.
BX Styling Tip: Geometric bags in bright bold colors will not only give your outfit a pop of color, but will really show off the bags unique shape!
I loved all the military details shown on the runway -- It gave the looks a real edgy vibe. At Paris Fashion Week, I loved the Max Mara's military inspired look (middle) with the bold pockets and monochromatic ensemble from top to bottom! Michael Kors also included military inspired details (right), such a chic set with the statement buttons.
BX Styling Tip: If you're going for a military inspired look as far as color and not design (camouflage), go bold with the accessories like a statement belt or bag -- maybe even a trench coat for the colder months!
Lace is one of my absolute favorite fabrics. I feel it brings a beautiful design to any piece, and looks so elegant. I love the way Jonathan Simkhai used the lace details in his Spring 2020 fashion show (middle), same with Giambattista Valli (left) and Self Portrait (right).
BX Styling Tip: Just like Jonathan's beautiful execution, I would wear a blouse or skirt with lace detailing, since the design is so delicate and elegant, it won't be too over-the-top. 🙂
Which trend is your favorite? Comment below!
xx
Brittany