5 Steps to Edge Up a Summer Dress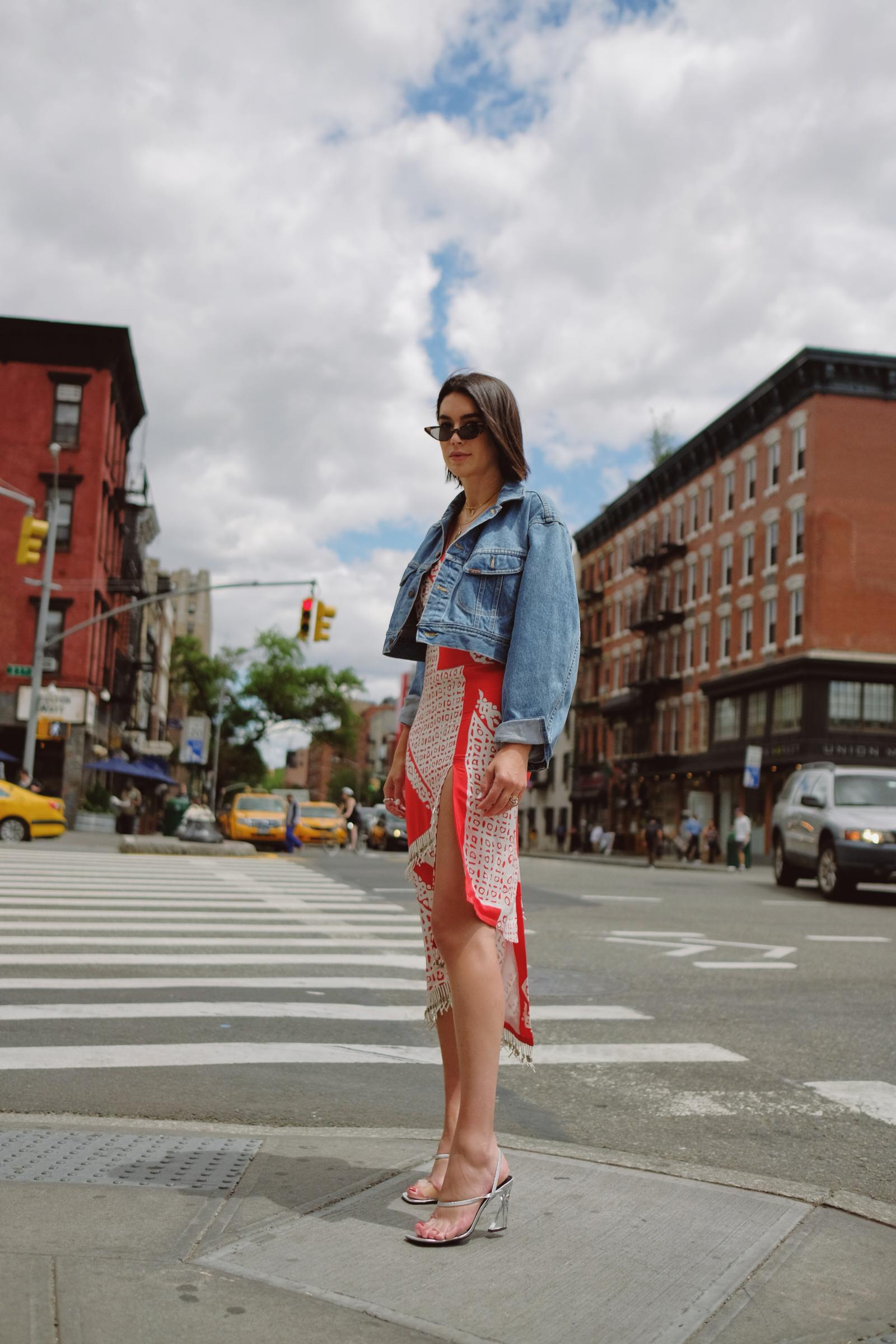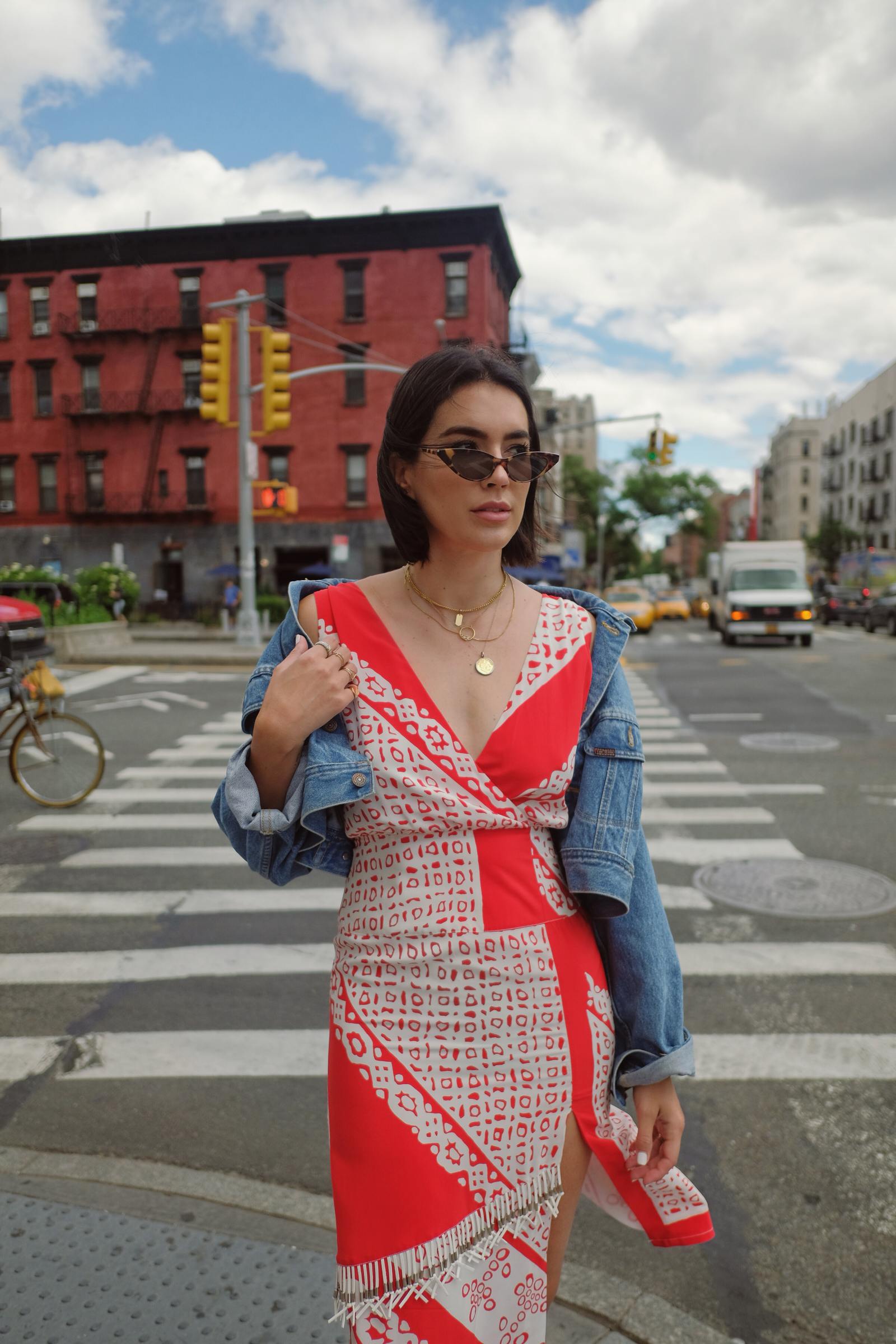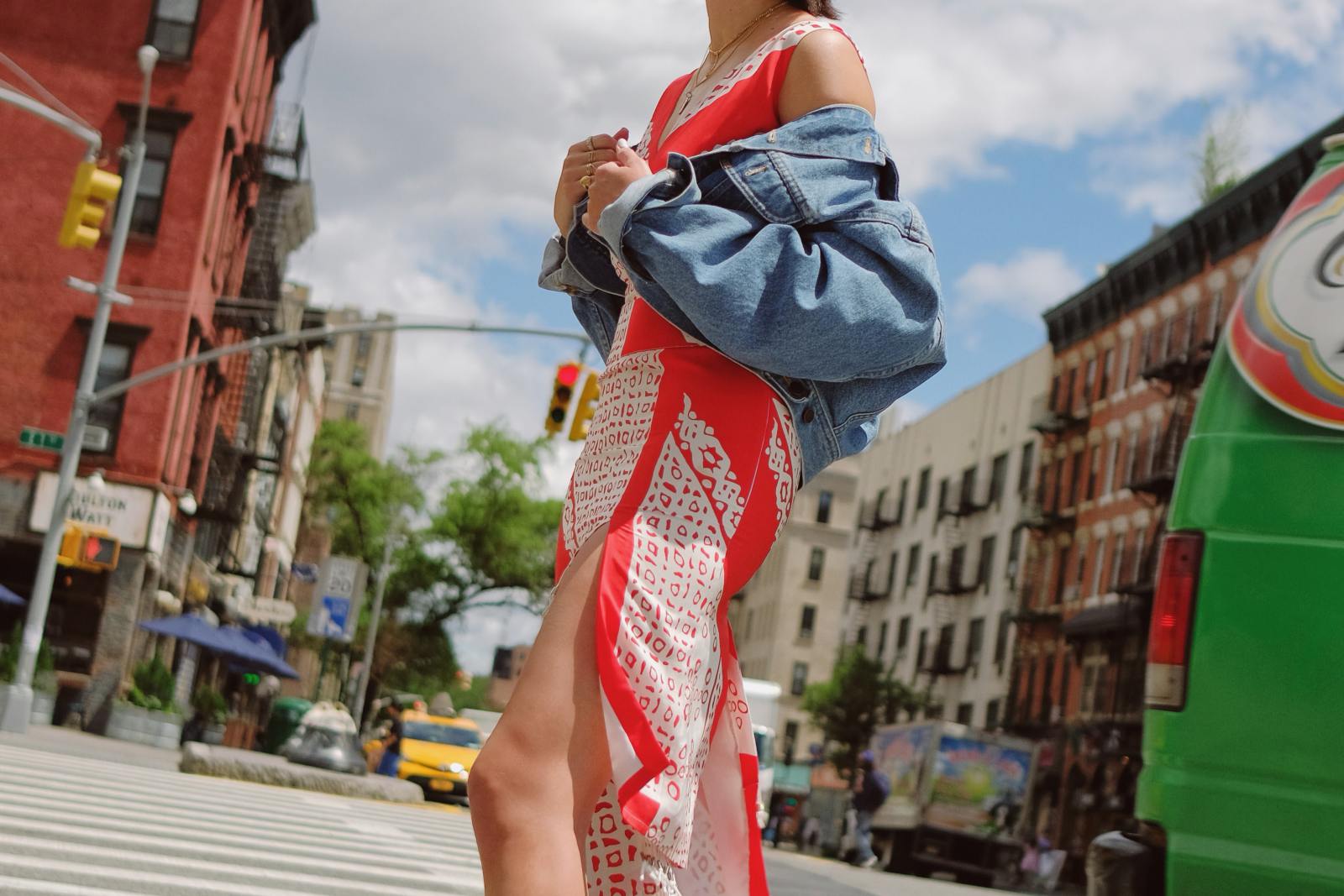 Jacket: EB DENIM | Dress: ALTUZARRA | Shoes: JEFFREY CAMPBELL
There are a few key pieces I rely on to spice up my more feminine summer dresses. Whether it's wearing the dress in a unexpected way or adding a statement accessory there's always something that can be added to keep it fresh.
This Altuzarra dress is a piece I wore while I was in NYC recently. I thought the bandana print and tassel-trim was so unique and the crimson-red was the perfect pop of color. Also, the asymmetric hem added the perfect amount of detail. Because I was running all over NYC this particular day, I wanted to dress down the dress but still keep it edgy. Altuzarra creates such perfect dresses that can easily transform from day to night. I actually had a dinner meeting later that night, so I was able to remove a few accessories which made the look more formal and less casual.
Below I have listed out some of my favorite ways that I like to edge up a summer dress. They are so easy and will make your summer dresses that are on repeat feel brand new!
1. Oversized jacket
Throwing on a cute casual jacket is not only my favorite day to night trick.  Sometimes an all floral printed dress can get both overwhelming and a little too feminine for my taste, so adding a trendy denim jacket is the perfect solution.

2. Small framed sunnies
Small framed sunnies have to be one of my favorite trends this season, I'm sure as you've seen on my blog and Instagram! Wearing something as trend driven as tiny sunglasses will instantly add another level of stylishness to your everyday summer dress. Not only are mini sunnies the perfect summer accessory but they are also just so chic and very practical.

3. Acrylic sandal
I am simply obsessed with the acrylic sandal trend. I love acrylic sandals as due to their transparent nature they match perfectly with every color, pattern and print. The versatility of acrylic sandals makes them the ultimate addition to any and all summer dresses.

4. Hoop earring
Hoop earrings are one my favorite lazy girl hacks to adding a little something extra to a somewhat basic outfit. There is something about this statement earring that instantly pulls together any outfit and makes it look like you spent hours picking out accessories when really you just threw on a pair of gold hoops.

5. Bright lip
Whether it's a glossy bold lip gloss or a statement red lip stick, a bright lip is the ultimate way to add back a little bit of the summer time fun into any simple look. Throw on some concealer, mascara and a coral lip and I promise your summer dress will go from regular to chic in seconds.

What are your favorite way to edge up your summer looks? Comment below!
xx Brittany