My Tattoos
While in New York this past week, I visited my favorite tattoo artist JonBoy. You may remember awhile back in February during NYFW, I got my first tattoo ever, well 2 of them actually! Prior to getting my first tattoo, I had been following JonBoy for awhile as he has done tattoos on major celebs I just love his aesthetic. I met him in the Hamptons last summer when we spent the weekend with the Revolve team, but I was nervous then to get one because I didn't know exactly what I wanted.
I finally decided to make an appointment with him while I was in NY for NYFW. Since my first appointment, I've seen JonBoy 2 more times, having now 5 total tattoos. I always get asked why I have so many and if I'm ever going to regret having them. The reason I went to JonBoy in the first place was because I love how his tattoos are such fine lines and are incredibly dainty. His art is so chic and I don't regret any of the tattoos I've gotten and if you've been wanting one- you won't regret it either!
I received a ton of messages when I posted to my IG story with JonBoy asking all about my tattoos and their meaning. I decided to breakdown all 5 of my tattoos and what they mean to me. Check out my collection below:
Jadyn's Birthday: The first tattoo I got was Jadyn's birthday in roman numerals down my wrist. I was obsessed with the roman numeral font JonBoy used and It didn't hurt at all like I thought it would.
Heart: During that same appointment I got a small outline of a heart on my wrist, which was more on a whim. I got this tattoo because I loved how it looked on my wrist and thought it would look so cute with bracelets etc. This one doesn't mean much other than I love how it looks! After I got my first 2 tattoos, I was obsessed and couldn't wait to get more.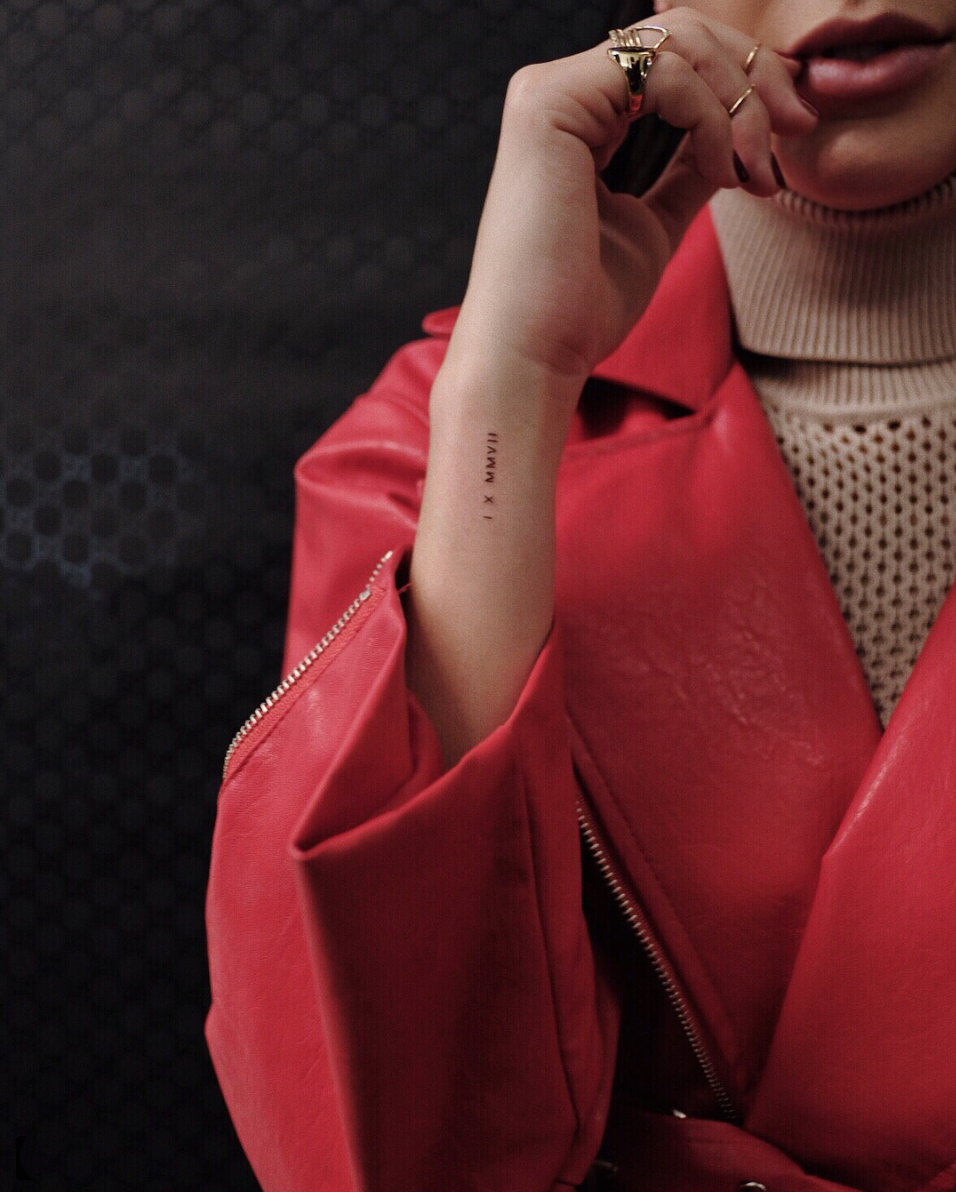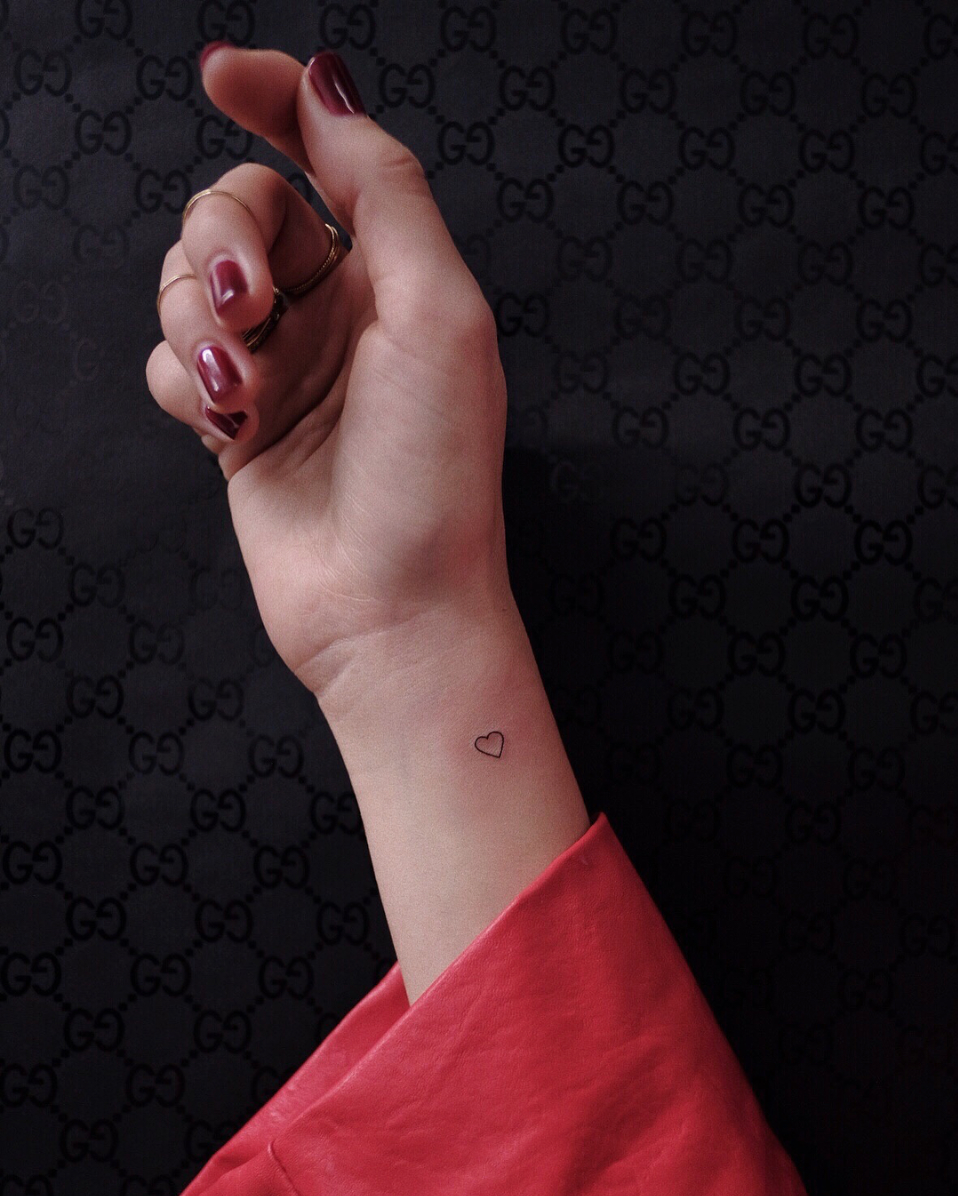 Joie de Vivre: Joie de vivre is a French phrase often used to express "exuberant enjoyment of life." I've been to Paris so many times because of my job and every time I'm there- I always get this feeling that I'm so glad that Anthony and I started this business and are able to travel so often because of it, I wanted something to remind me to never take that for granted. I wasn't sure which font to go with, but JonBoy suggested cursive for the phrase and it's in his handwriting (I'm terrible at cursive or I would have tried to write it myself! haha)
JG: JG stands for "Jadyn Grace", which is Jadyn's middle name.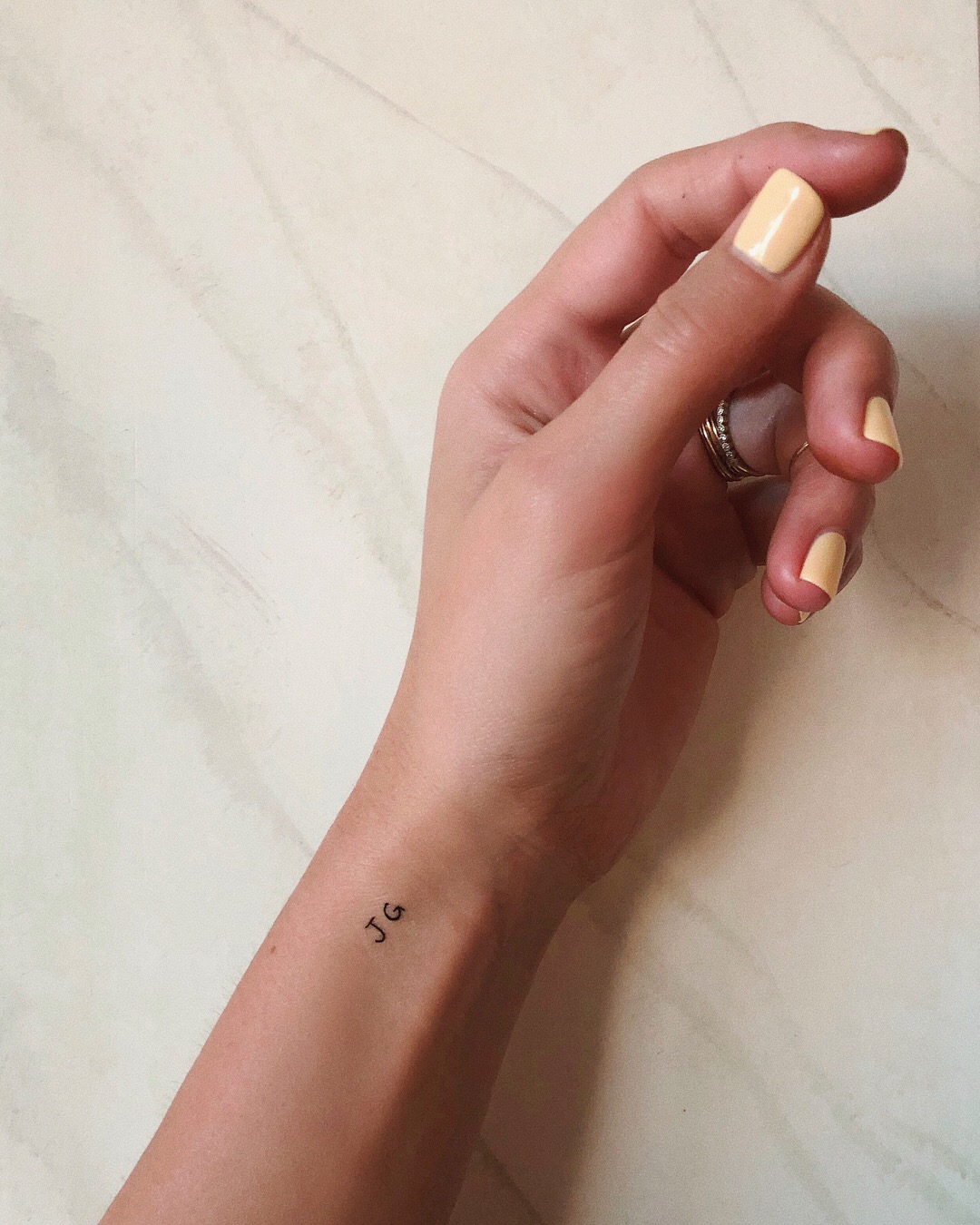 Rose: As you know, the number three has always been an important number to me (the inspo behind my necklace I designed) and I always gravitate towards accessories with three details, whether that be three stones or a three pointed design. I got this rose specifically 3 leaves because it reminds me of my little family, and if we ever have another baby I'll add a leaf to it.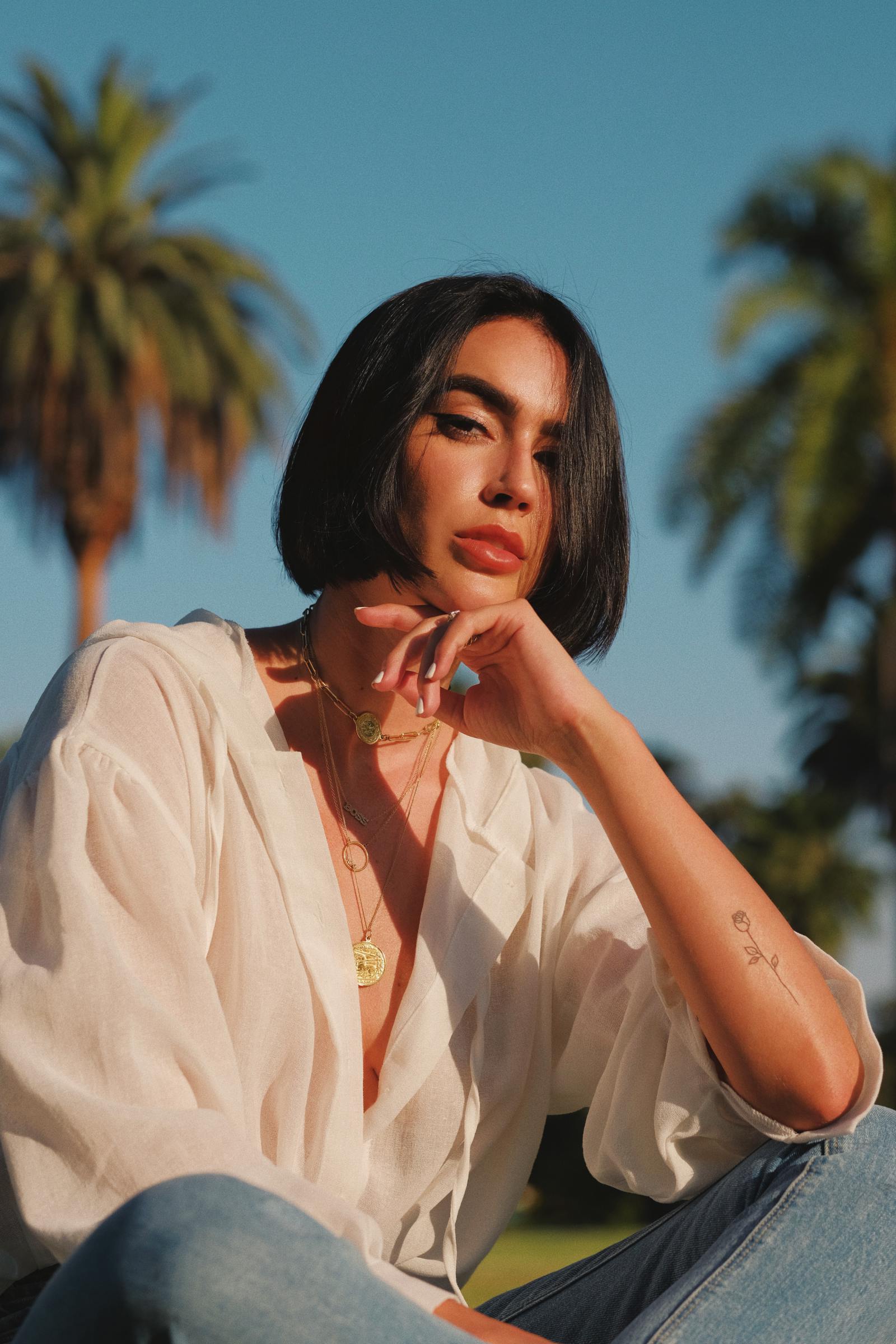 Check out JonBoy's Instagram for some mega delicate tattoo ideas if you're considering one for yourself!
My other favorite tattoo accounts are @_dr_Woo_ and @seanfromtexas.
xx Brittany