My Vacation Fashion Staples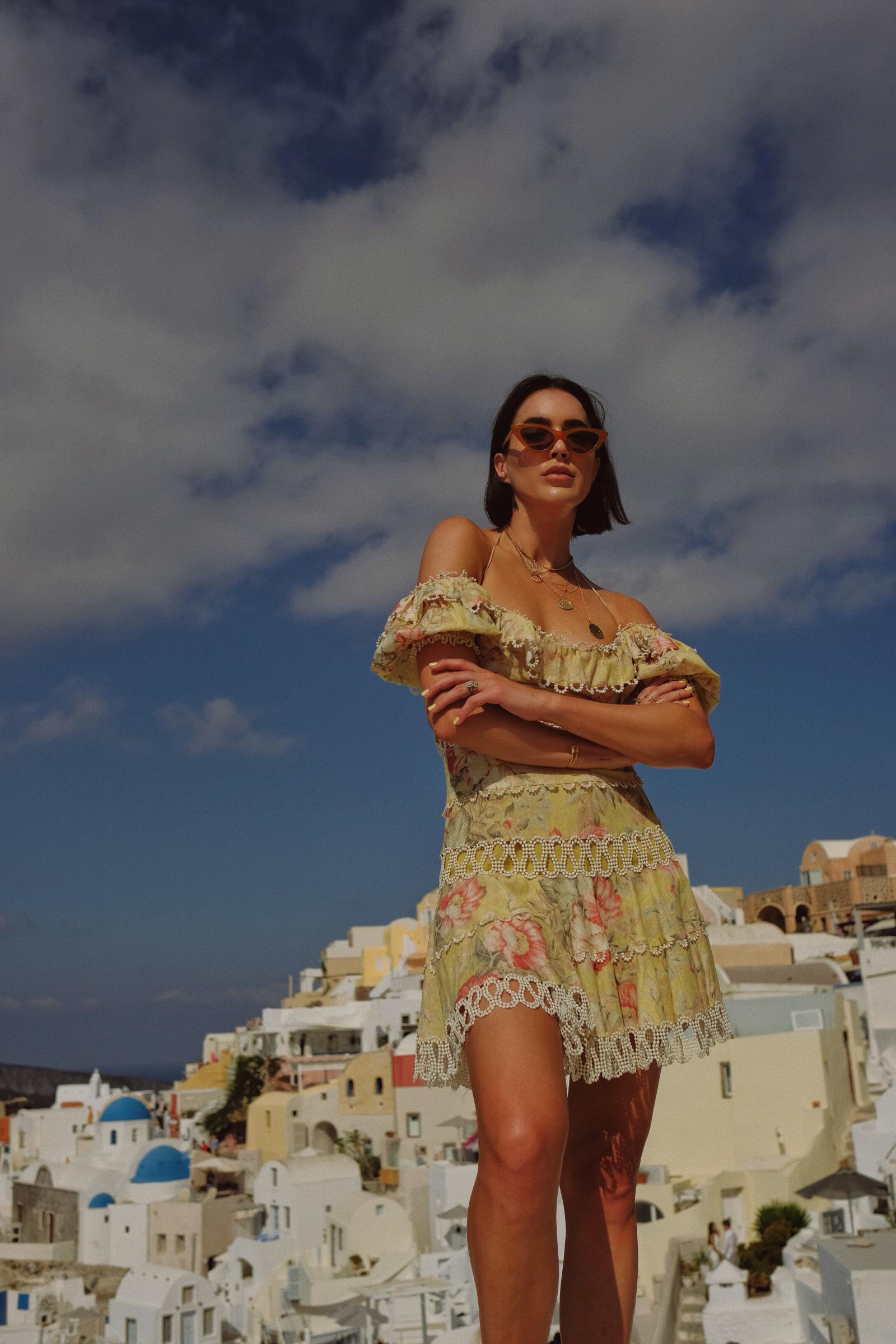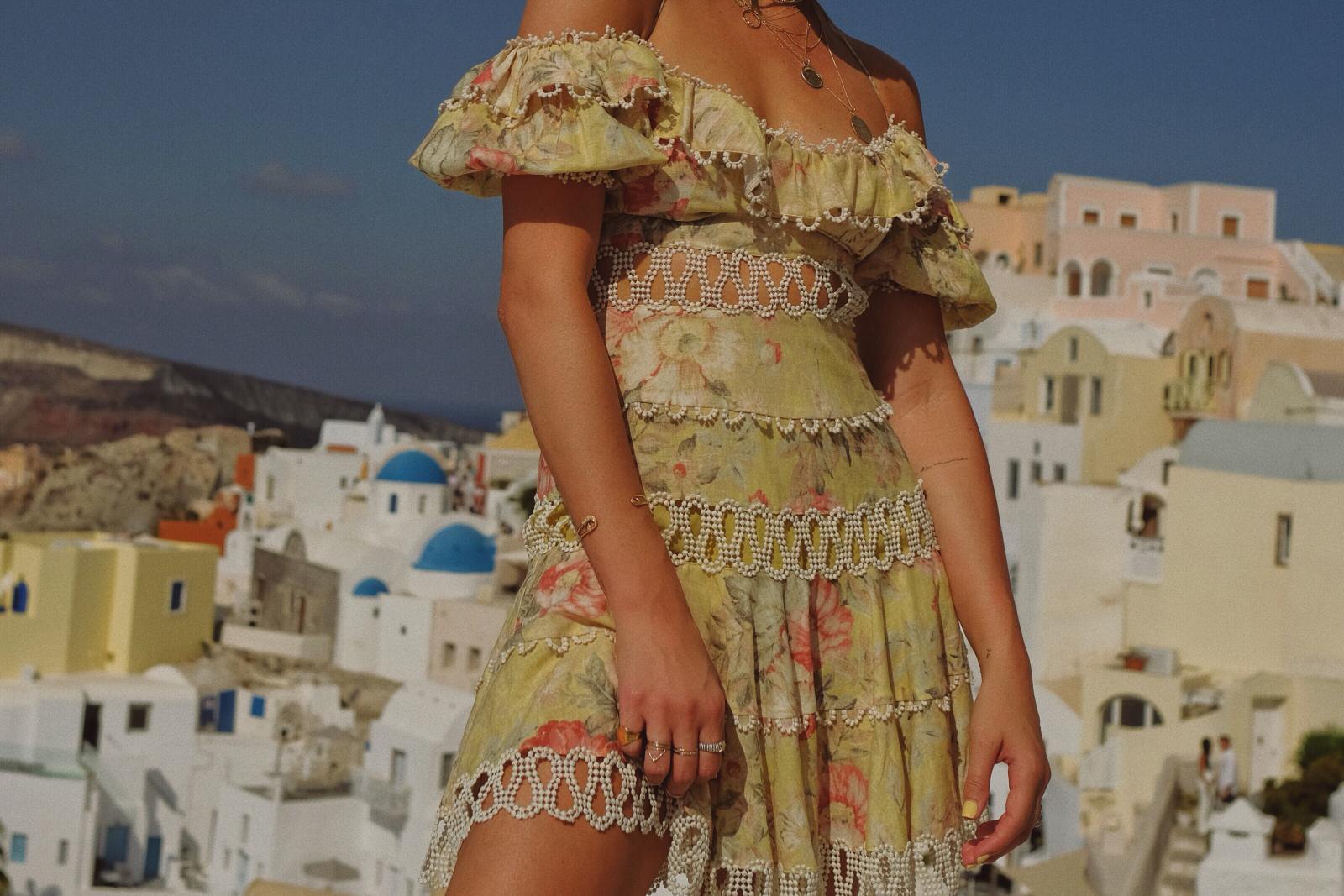 Sunglasses: ZARA | Dress: ZIMMERMANN | Shoes: STUART WEITZMAN (on sale!)
Going on vacation is exciting, packing for a vacation… not so much. I used to absolutely dread the idea of packing for a trip because I would either overpack, under pack or forget key essentials and realize while I was already traveling. Recently, I've learned to think of vacation packing as a chance to streamline my wardrobe and to choose only my favorite items.
There are a few key staples that I always ensure that I have anytime I go out of town. Below I have listed some of my top vacay staples that I always seem to include in my suitcase:
1. Floral dress
A floral dress is a wardrobe essential for the summer but it is especially vital to include when packing for a vacation. A simple floral dress is so versatile, you can wear it over a bathing suit as a comfy, yet dressed up cover-up for a cute beach side lunch or throw on a pair of heels and statement earrings for a fun night out on the town. This Zimmermann off the shoulder dress (featured above) has to be one of my favorites this season and it was the perfect piece to bring with me to Greece. The dress offers a fresh spin on the typical floral dress and the intricate embroidery is beautiful yet still remaining perfectly comfortable and understated.
 2. Chic cover-up
Nothing is worse than having to deal with a crazy coverup with buttons, clasps and zips when laying out by the pool or going to the beach. So, making sure that you have a easy, simple yet chic beach coverup is an absolute must for any beach vacation. My new obsession has to be this stunning Oscar De La Renta wrap as seen on me here. When I realized it was actually part of their Mykonos Capsule Collection I couldn't resist but take it with me to Greece! It was the perfect pairing to my simple bathing suits. I also love this ASOS shirred maxi beach caftan as well, I love how airy the dress is and super easy to throw on any swimsuit.
3. Statement hat
A hat is not only a necessity to keep cool and protect yourself from the sun, it can also be an important fashion accessory. I've only recently discovered a love for hats, as I love how well they can elevate my summer outfits. Whether it's a fun baseball cap, a luxurious woven sun hat or even a cute little bucket hat, a hat is a must for all and any vacation. I promise this simple addition will take your look from beachside casual, to cool girl on the town.
4. Easy slides
I don't think I would survive any vacation without being able to throw on a pair of comfortable slides. Whether we are going down to the pool or going out for dinner, slides are truly my vacation best friend. Because I'm such a huge fan of the slide trend, I invested in a pair of these Louis Vuitton Bom Dia flats– which I'm obsessed with! However, slides really do not have to break the bank. There are so many affordable options available everywhere, that will be a perfect and easy solution to every summer outfit.
5. Crop top
Crop tops are a must for the summer season regardless but they are becoming even more of a vacation staple for me. Simple tank top crops are perfect for wearing over bathing suits and pairing with denim shorts or dressing up with a skirt. The cropped style is also perfect for showing off your tan. Recently, I have been loving more intricate and detailed crops such as this beautiful cream lace top I found from For Love and Lemons. I felt like a Greek goddess in this white crop top and shorts combination, it was truly one of my favorite vacation looks.
Do you have any upcoming summer trips planned? Comment below!
xx Brittany