Silver Cluse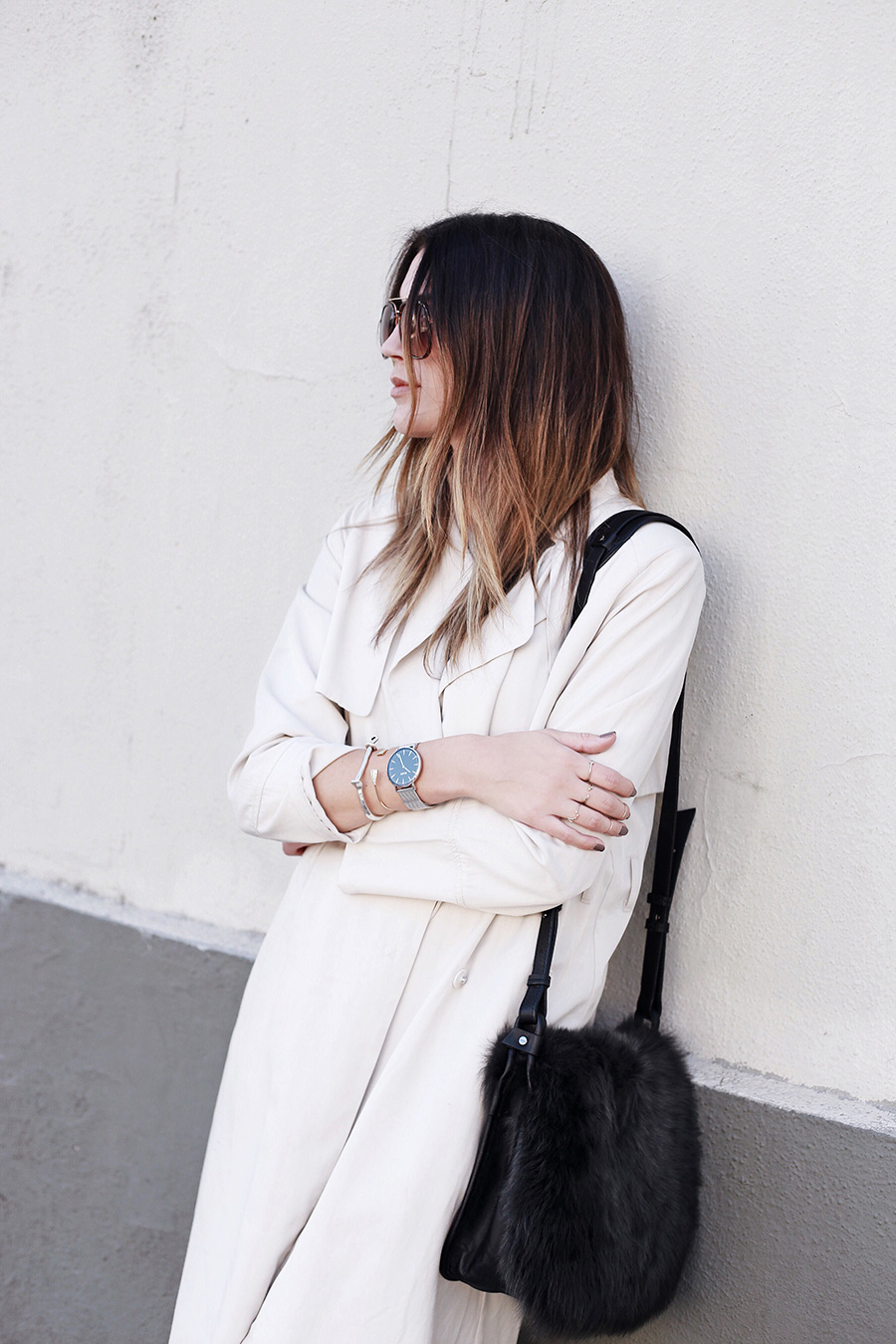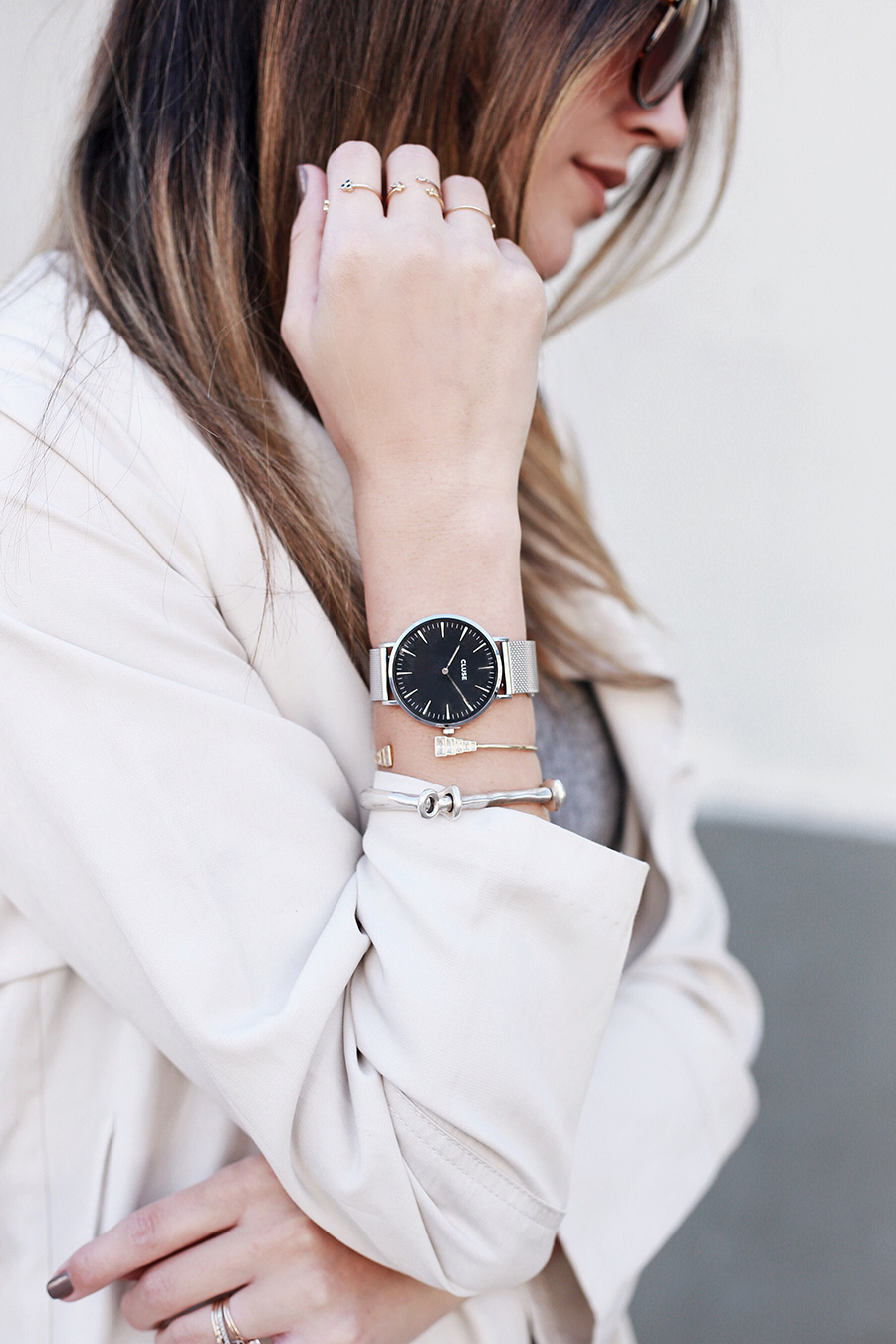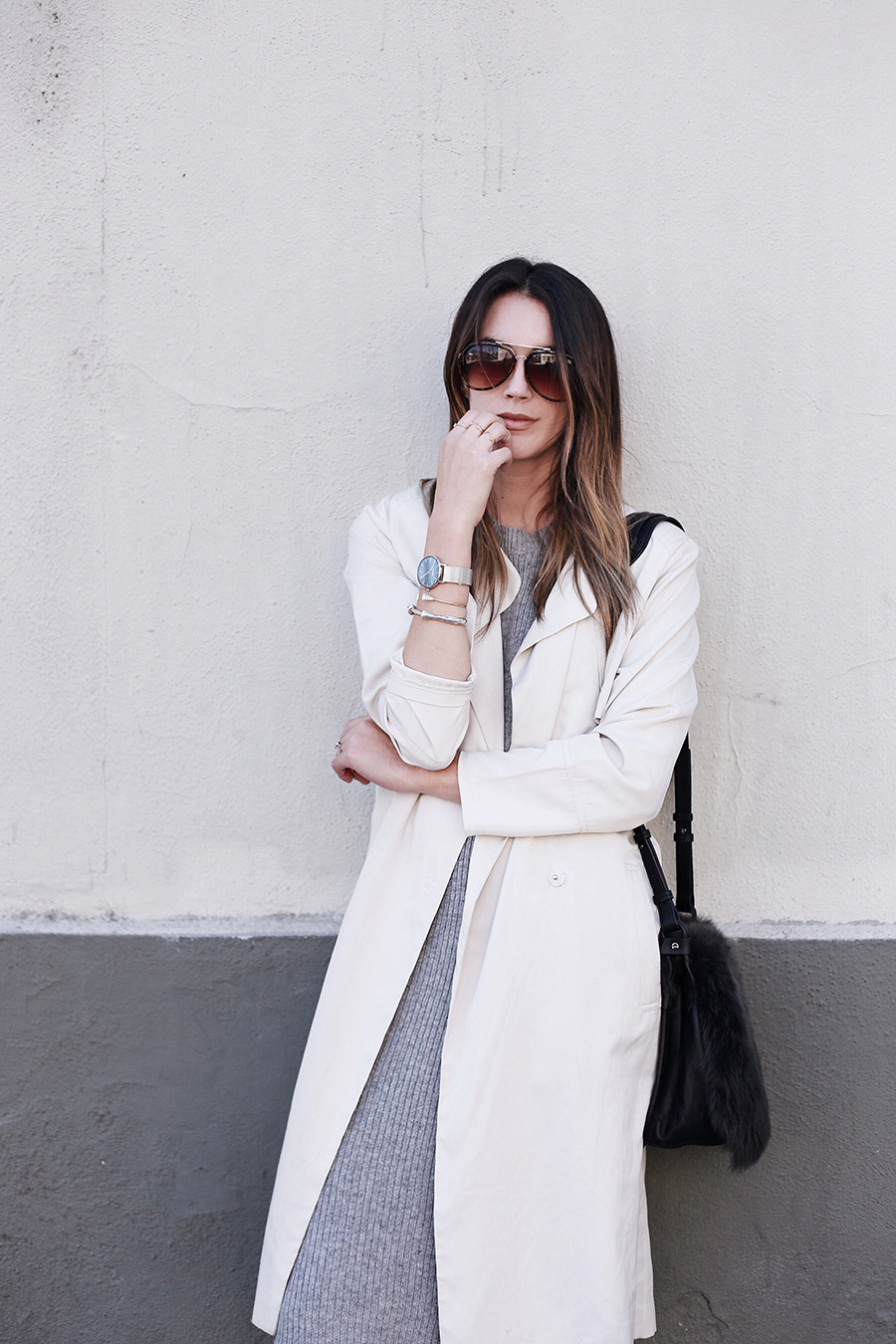 Watch: CLUSE
Dress: FOREVER 21
Trench: H&M
Bag: BANANA REPUBLIC
Booties: FOREVER 21
Happy Veteran's Day! Yesterday was another event filled day, literally- and today I'm looking forward to spending some time with Jadyn who has the day off from school for the holiday.
I've been mixing more silver into my life via my accessories lately and I have a huge obsession with this cool mesh watch from Cluse. You may have already seen it on my Snapchat because I've been wearing it almost every day since I got it.
I realized most of my watches have leather bands and I wanted something different for a change. This style is on point with the thin metal straps and large faceplate… and I love how easily it clips on and stays in place. Cluse offers free worldwide shipping… and even though they're based in the Netherlands, my watch still came relatively fast which was good.
Who knows, maybe I'll ditch gold for awhile now in general? #probablynot, but I still love silver nonetheless!
xx Brittany