that 70s vibe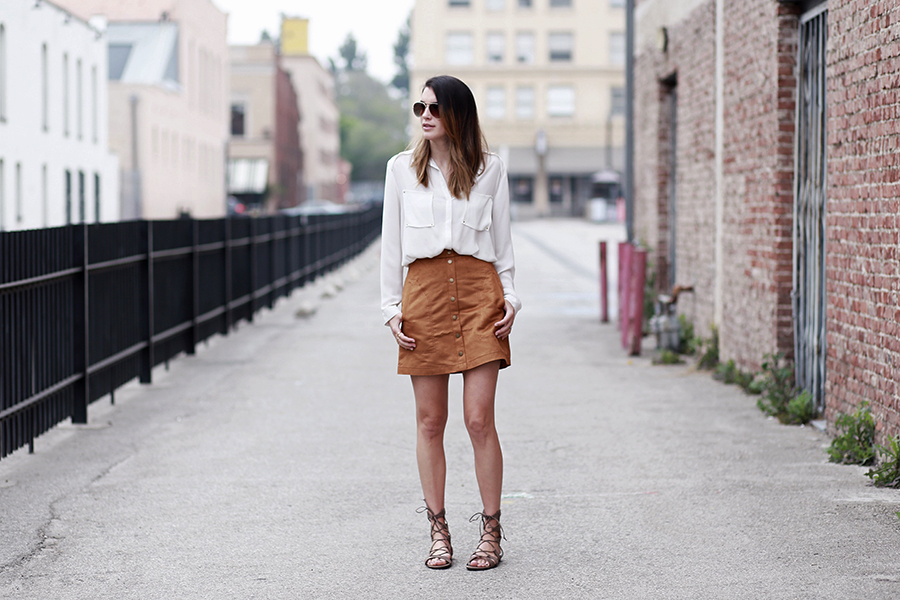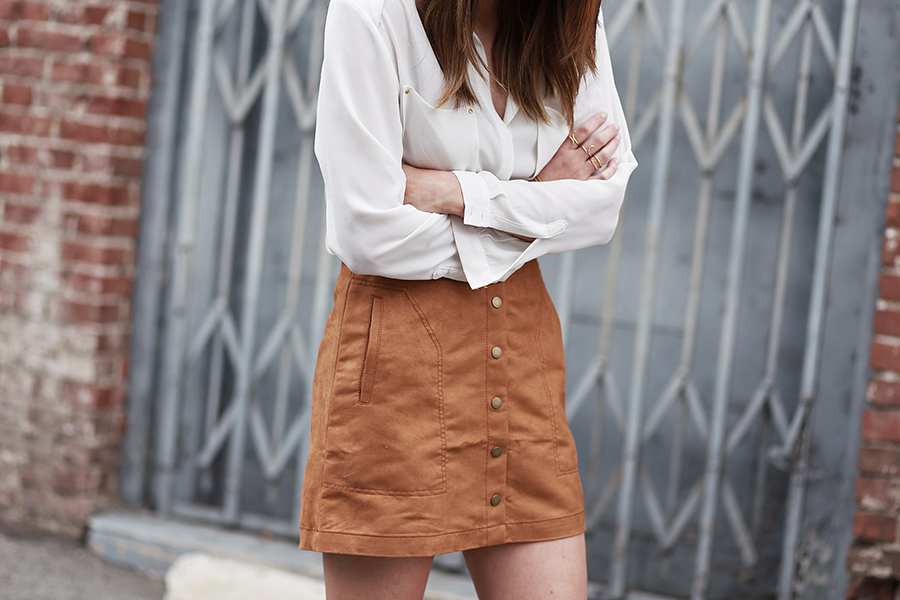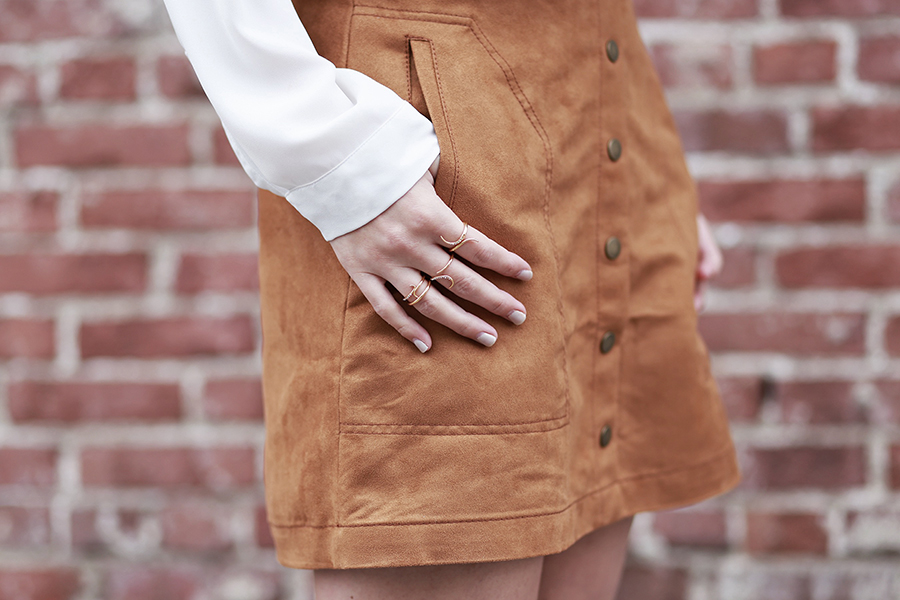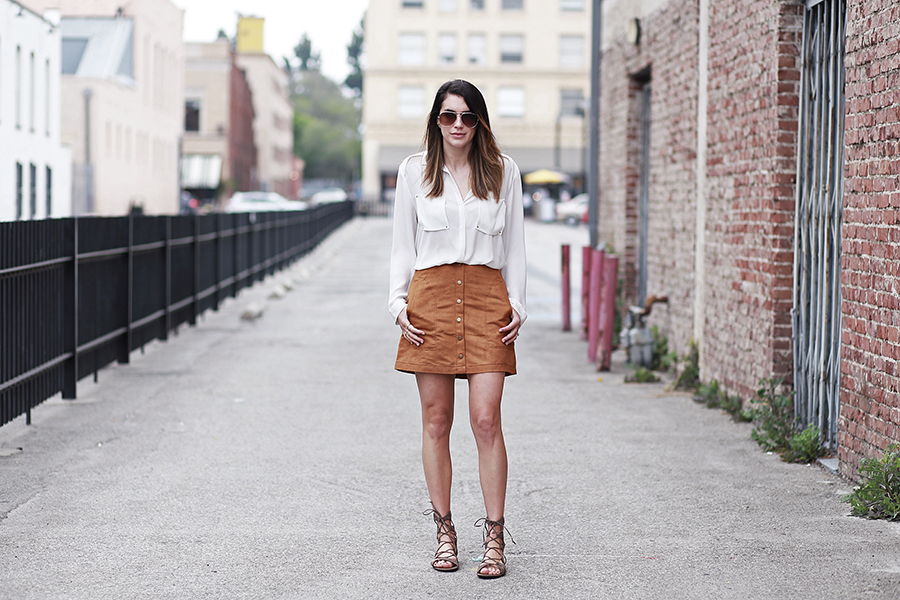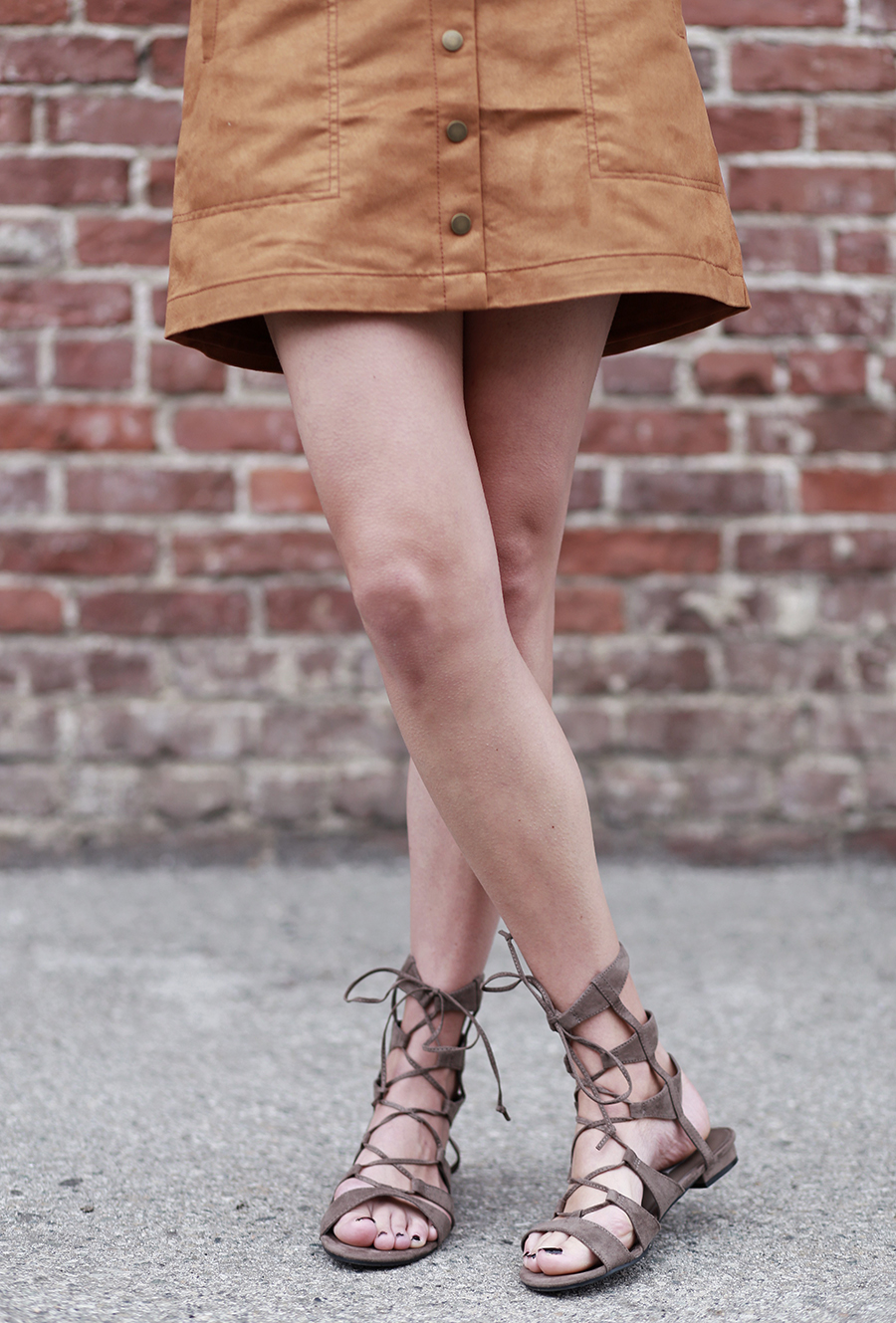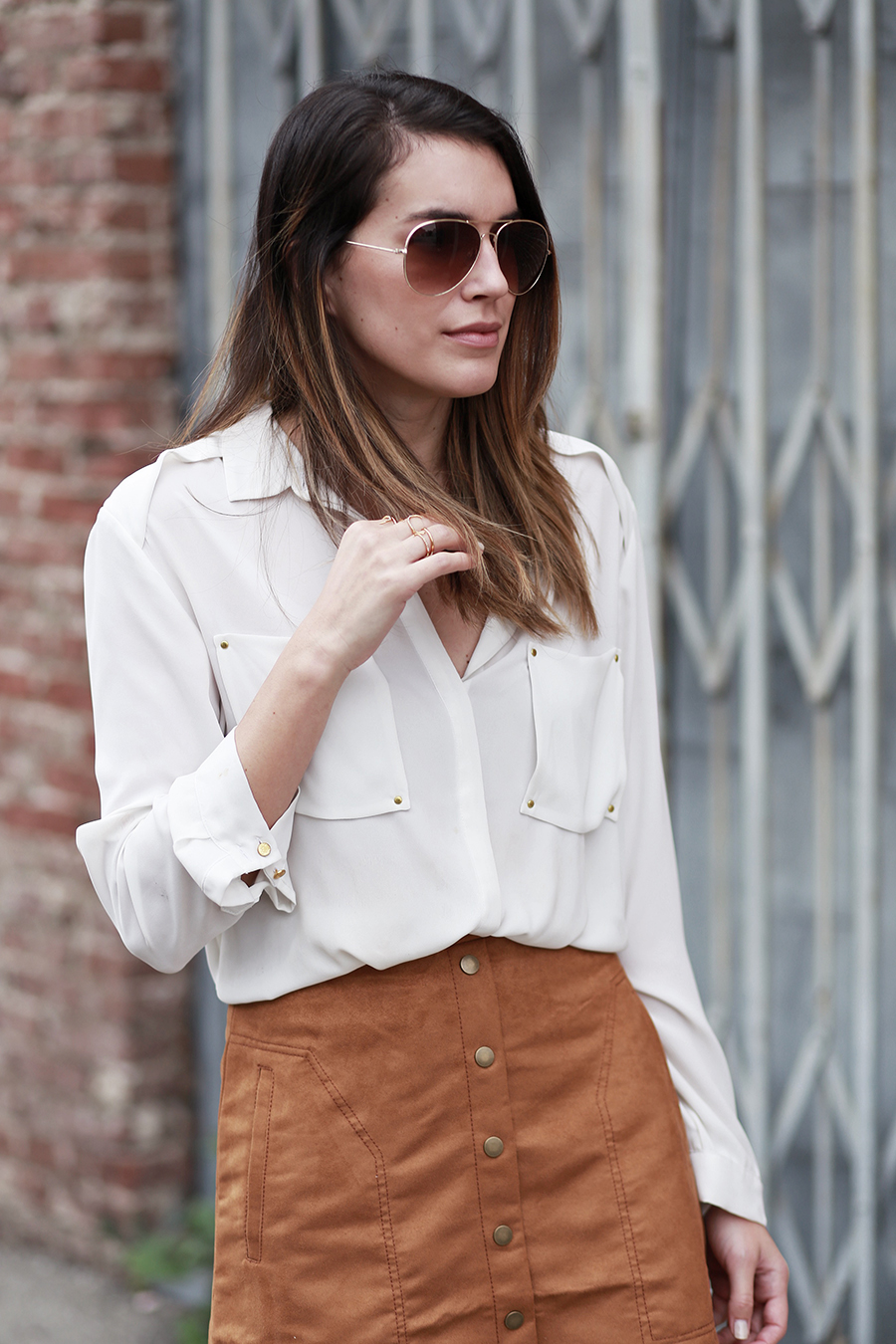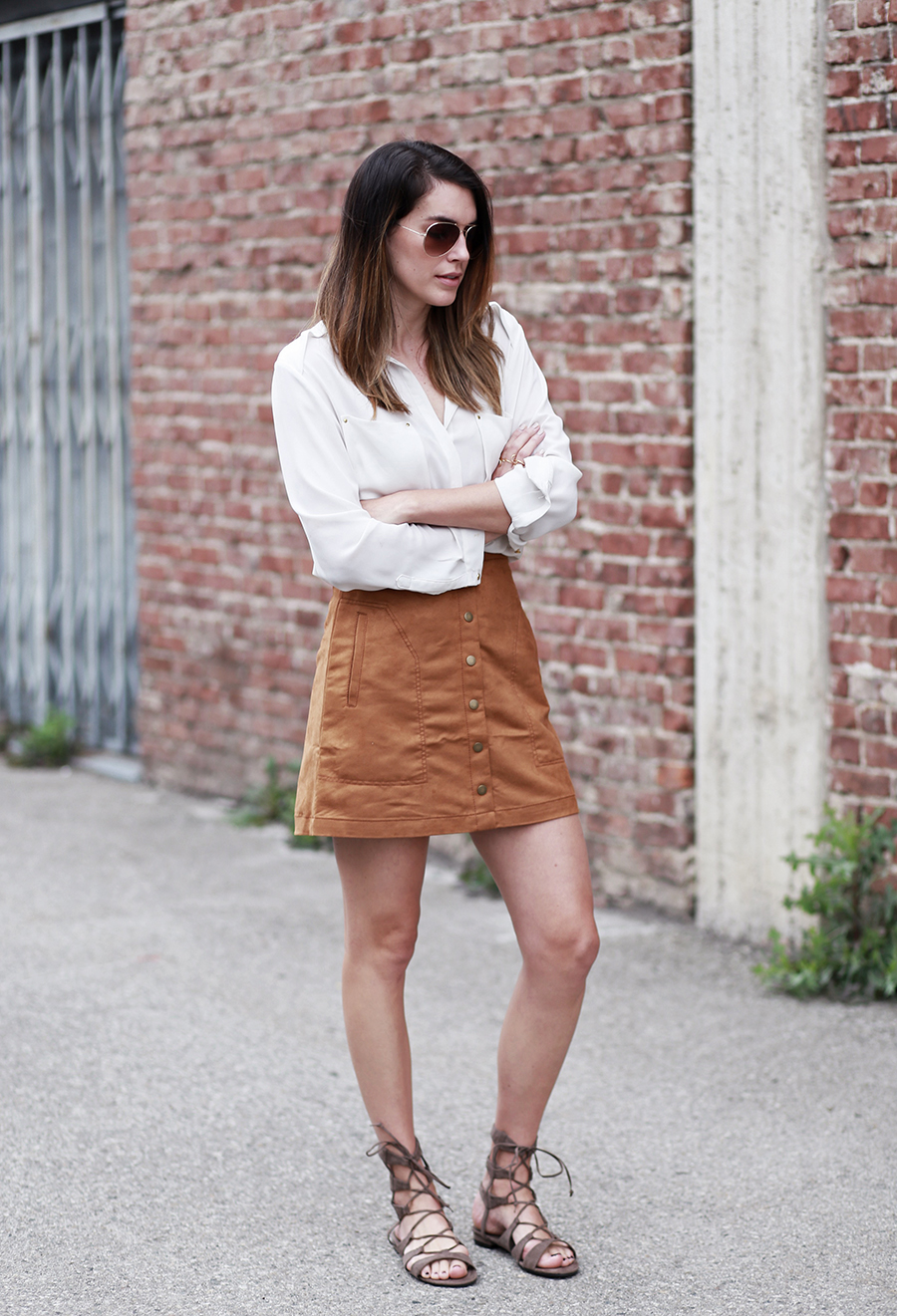 Wearing: H&M skirt (similar), Forever 21 blouse (similar), Forever 21 gladiator sandals in Grey (similar), Wren and Glory rings
Happy Monday! If you were following along on Snapchat (username: thriftsnthreads) you saw our fun at Sky Zone this weekend! I can't wait to go back… such a good workout and it's just hilarious seeing everyone literally jump off the trampoline walls- especially my hubs lol!
Anyways… the 70s are the new 90s and suede is where it's at. I originally was looking for a genuine suede skirt and still have my eyes on a few, but for now this H&M version worked (I bought this one in-store and no clue why it's not available online) and I also really love the one from ASOS too!
This would also be great paired with a crop top in the summer and a turtleneck in the fall (I always think long-term when buying items) and I'm looking forward to scoring more suede (or suede-like) pieces for spring.
Shop the look:

[thefeedproducts style='four']