The Designer Item Worth Splurging On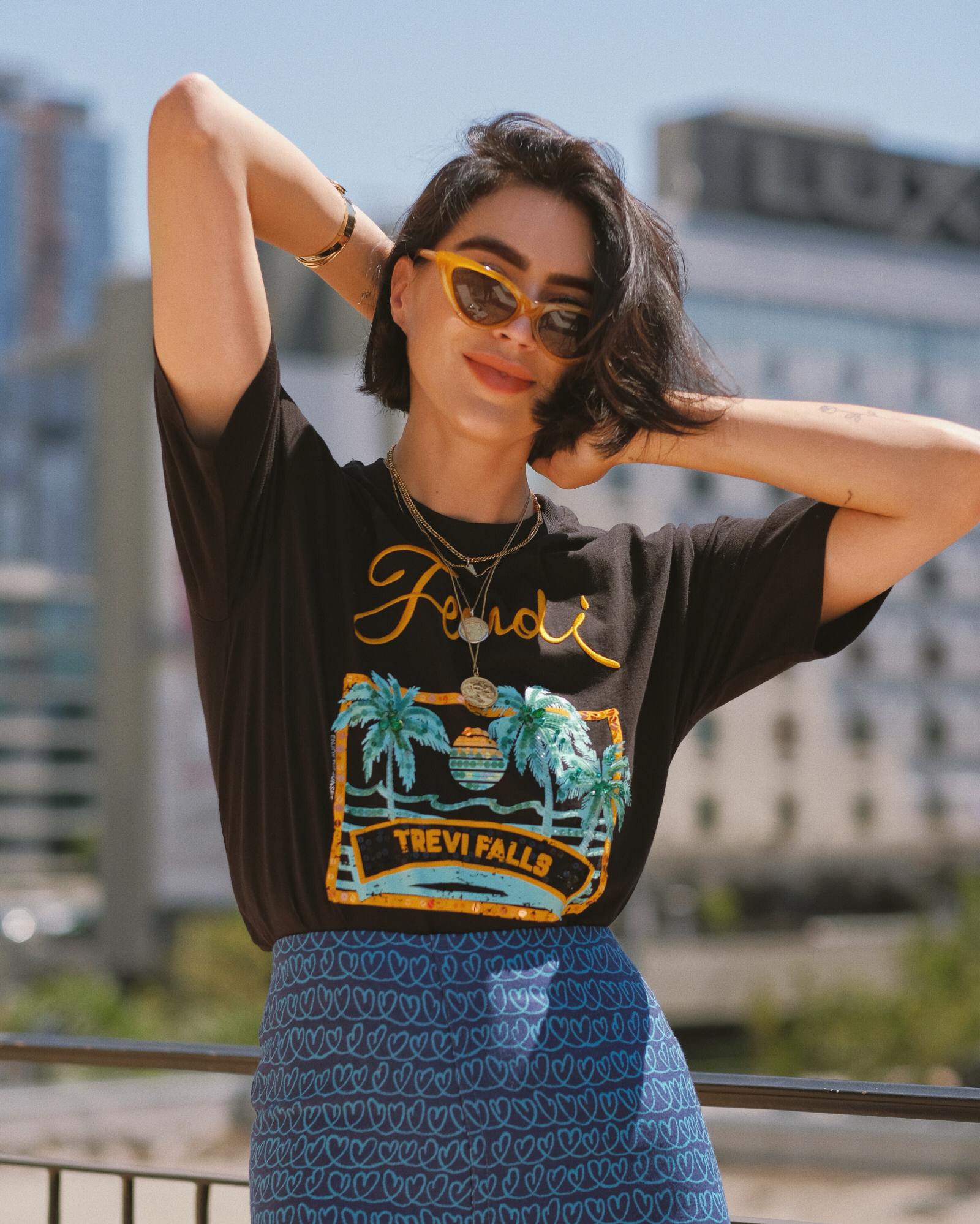 We spend most of our time (at least I do) in some combination of t-shirts and jeans – so doesn't it make sense to invest in the items we wear the most? I like to invest in quality t-shirts that won't rip after one wear or fade in the wash. I generally tend to invest in shoes or a handbag, recently I started investing in designer t-shirts. Not only are they incredible quality but they are always designed so unique and chic.
The Fendi Embellished T Shirt is one of my favorite current designer t-shirts. The embroidery and colorful print is so fun! I can not only pair it with denim but also with a skirt and heels for a dinner… all while remaining both on trend and incredibly comfortable.
This season has been all about having no shame and rocking your favorite brands logo. If a handbag covered in logos is too bold for you then start out with the logo t-shirt- it's the perfect way to test out the trend without investing too much. Designer t-shirts are the most comfortable, practical and chicest investment for this season.
Check out a few of my favorites!
Which t-shirt is your favorite? Comment below!