Top 5 Trendy Sun Visors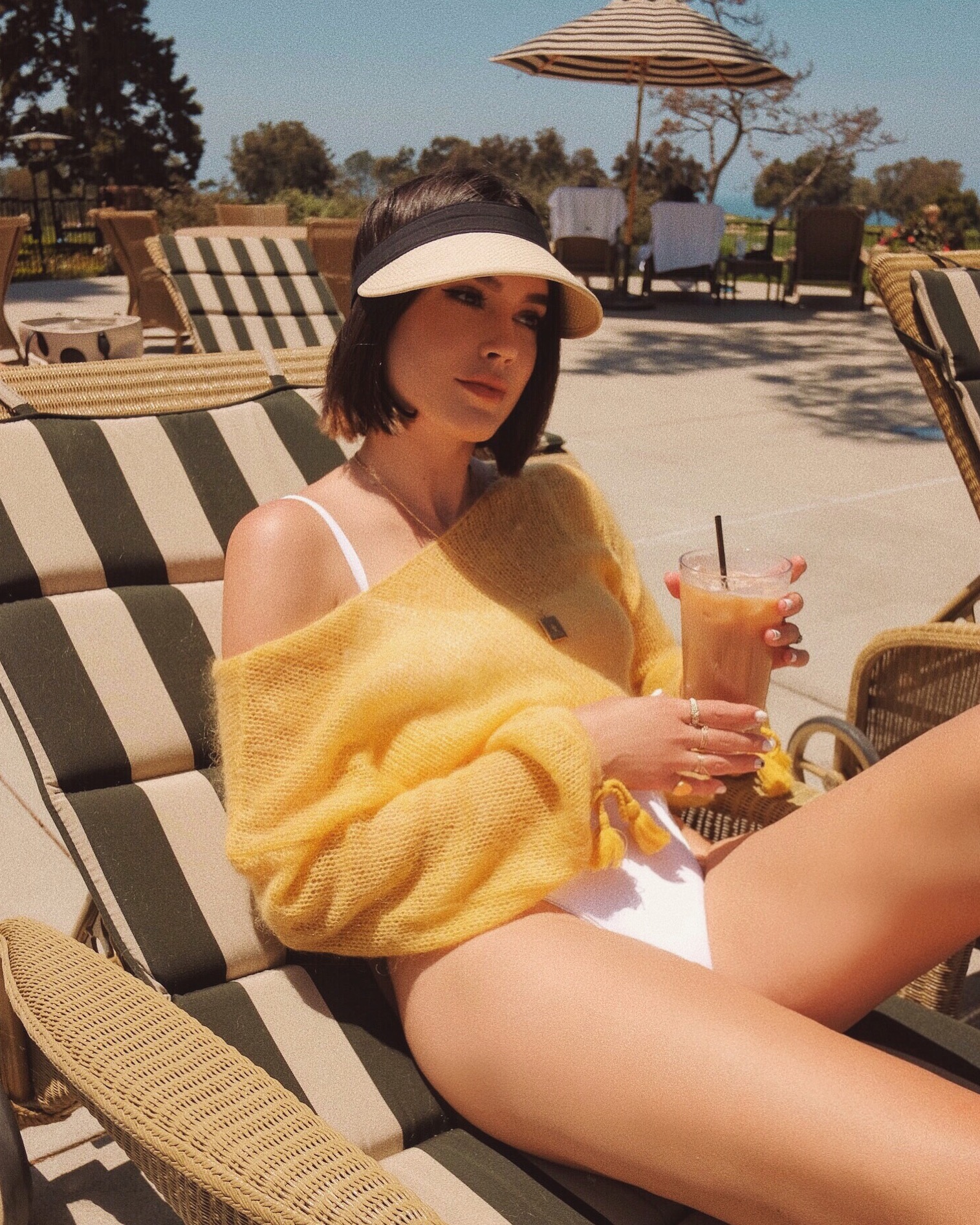 Sun visors seem to be my newest style obsession after my latest trip to Mexico! They are the perfect size for sun protection- sometimes sun hats are too big for me and seem bulky when I wear them- and a great size for traveling. There are so many cute options available to style many different ways!
One way to style a sun visor is to just have your hair down (like above) and wear it with a summer outfit. It's always a good idea to match your visor with another item in your look- it dresses up the look a bit and makes you look more put together.
Another way to style a visor is to wear your hair up in a high bun or ponytail. I love this look so much, RIP to my long hair. You can style this in many ways but wearing a visor to the beach is always perfect. A visor looks cute with a swimsuit or around a beach town where you're biking around and want your hair out of your face!
I also think a visor would look super cute with braided hair. This adds a little more dimension to your look and keeps your hair out of your face while looking sleek and chic. You honestly could style this with anything- yes, with your favorite summer sun dress but also with black jeans and a cute blouse, I also love the fact they're adjustable and don't get pulled off your head on a windy day at the beach!
Check out a few of my favorites below:

1. ASOS (featured above)
2. DIOR (love the bright yellow)
3. RAG & BONE
4. BRIXTON (obsessed with the shape)
5. ERIC JAVITS (the perfect denim print)
Which sun visor is your favorite? Comment below!
xx Brittany