5 Ways To Style My Necklace
Happy Friday! We spent Christmas in Dallas and New Year's at Lake Arrowhead, relaxing and spending time as a family before Jadyn heads back to school next week. I mentally checked out over the holidays and it was really nice to have no agenda for that time and focus on spending time with family. That being said, it's time to get my butt back into gear and I will be posting my plans for 2018 next week, so stay tuned!
As many of you may already know, I launched an exclusive necklace design with Katie Dean Jewelry. It was inspired by of a sign of unity and strength- "better together." I've loved seeing so many of you wearing it and posting photos to Instagram and IG Stories tagging me!
The number three has always been an important number to me and I always gravitate towards jewelry with three details, whether it's three stones or a three pointed design, I own quite a bit of triangle shaped jewelry and when planning the design, I knew I wanted to incorporate 3's somehow and decided on three tiny stones.
I'm really happy with the way the final piece turned out and I get so many compliments when I wear it! I love how dainty the necklace is and can be paired alone or even layered. It's really been a necklace I truly wear everyday and that was my intention, I thought I would share 5 easy ways to style it: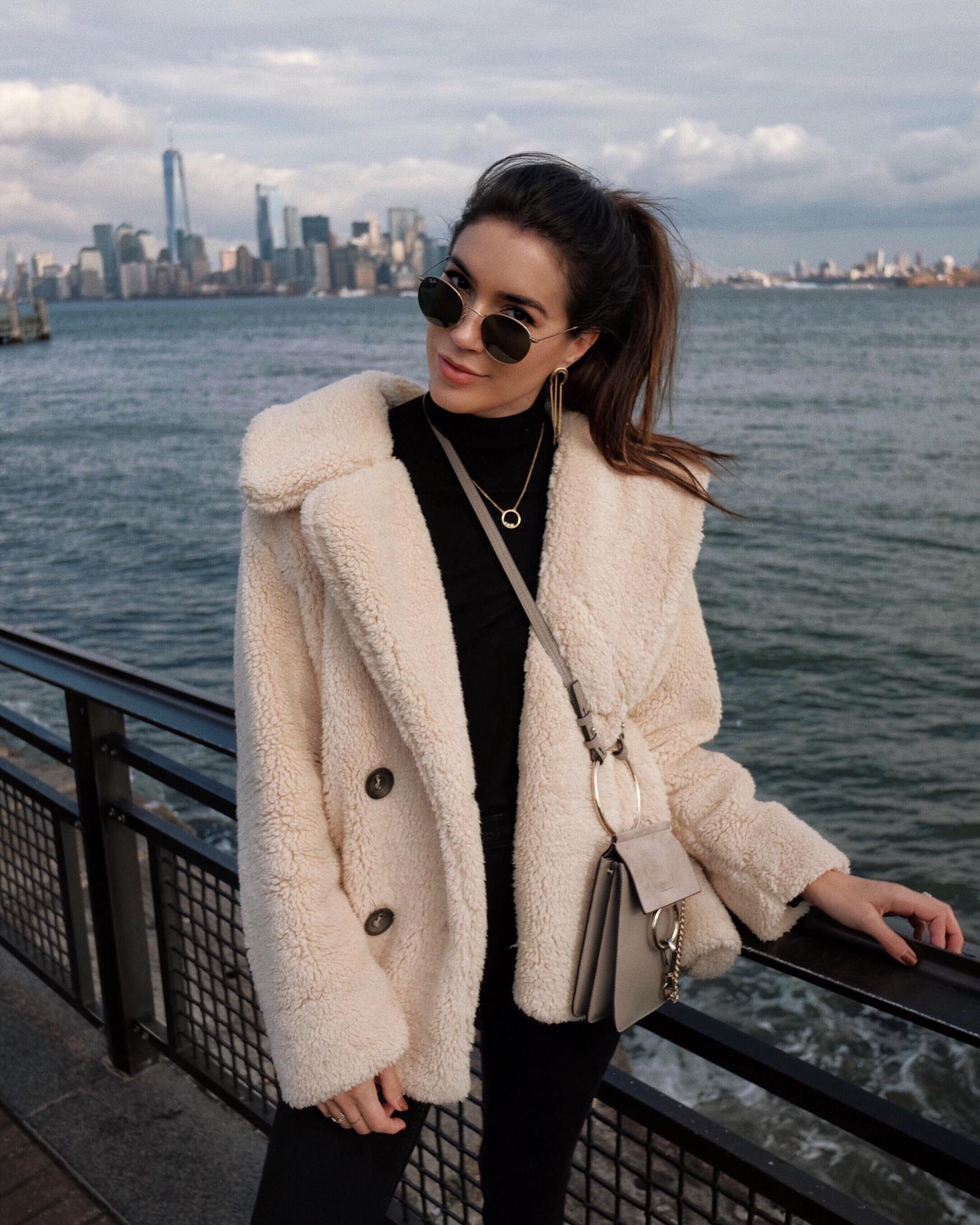 1. Everyday Turtleneck
While in NYC this past fall, I broke out my turtleneck on a chilly day. To add a pop, I added my necklace over my turtleneck. I love how it looked against my solid color sweater, especially over the high neck. Gold always pops so nicely over a black top too.
2. Plunging Neckline
I love wearing my necklace with a low neckline to not only show off the necklace but also complete the look. It makes the perfect statement piece and adds detail in all the right places.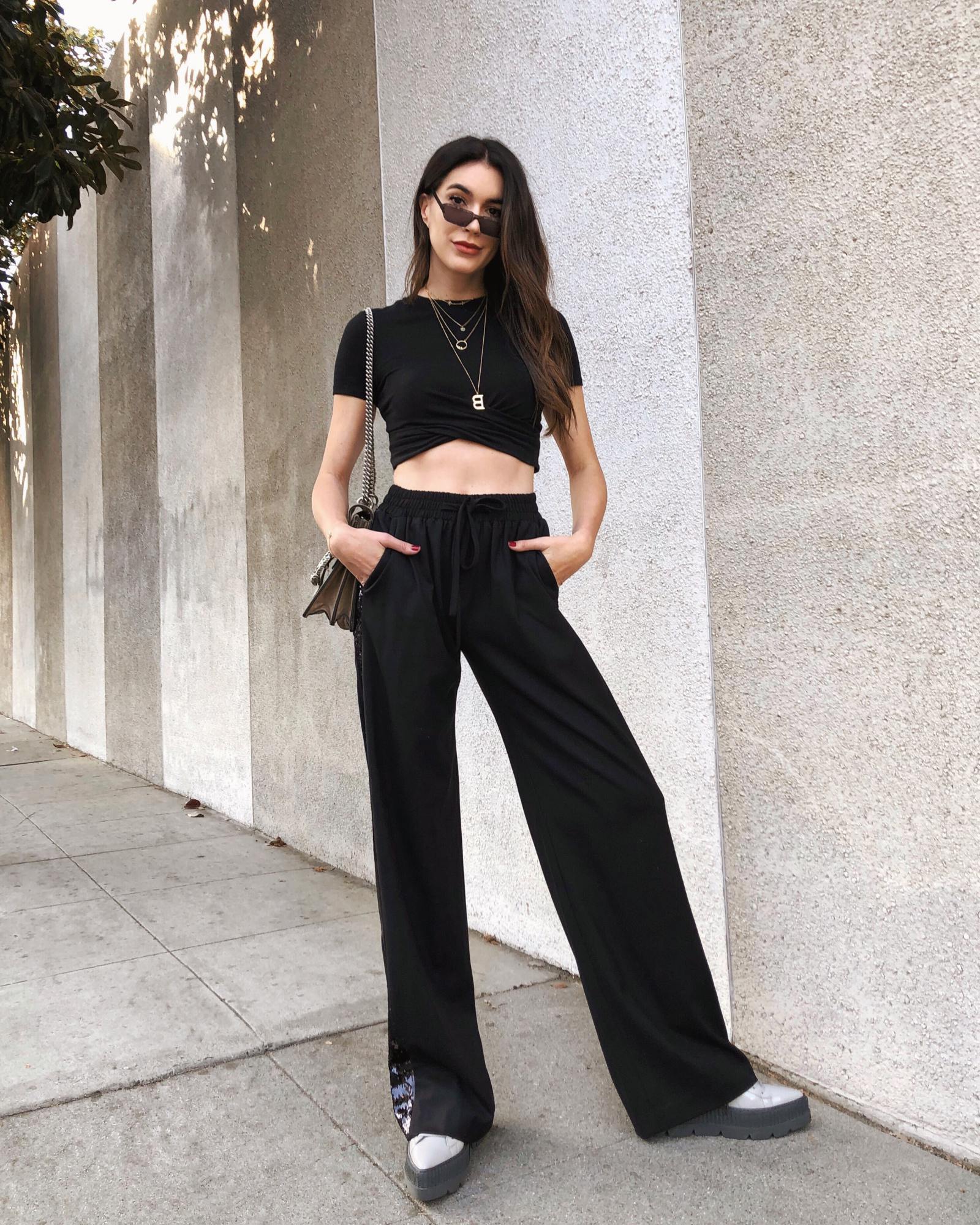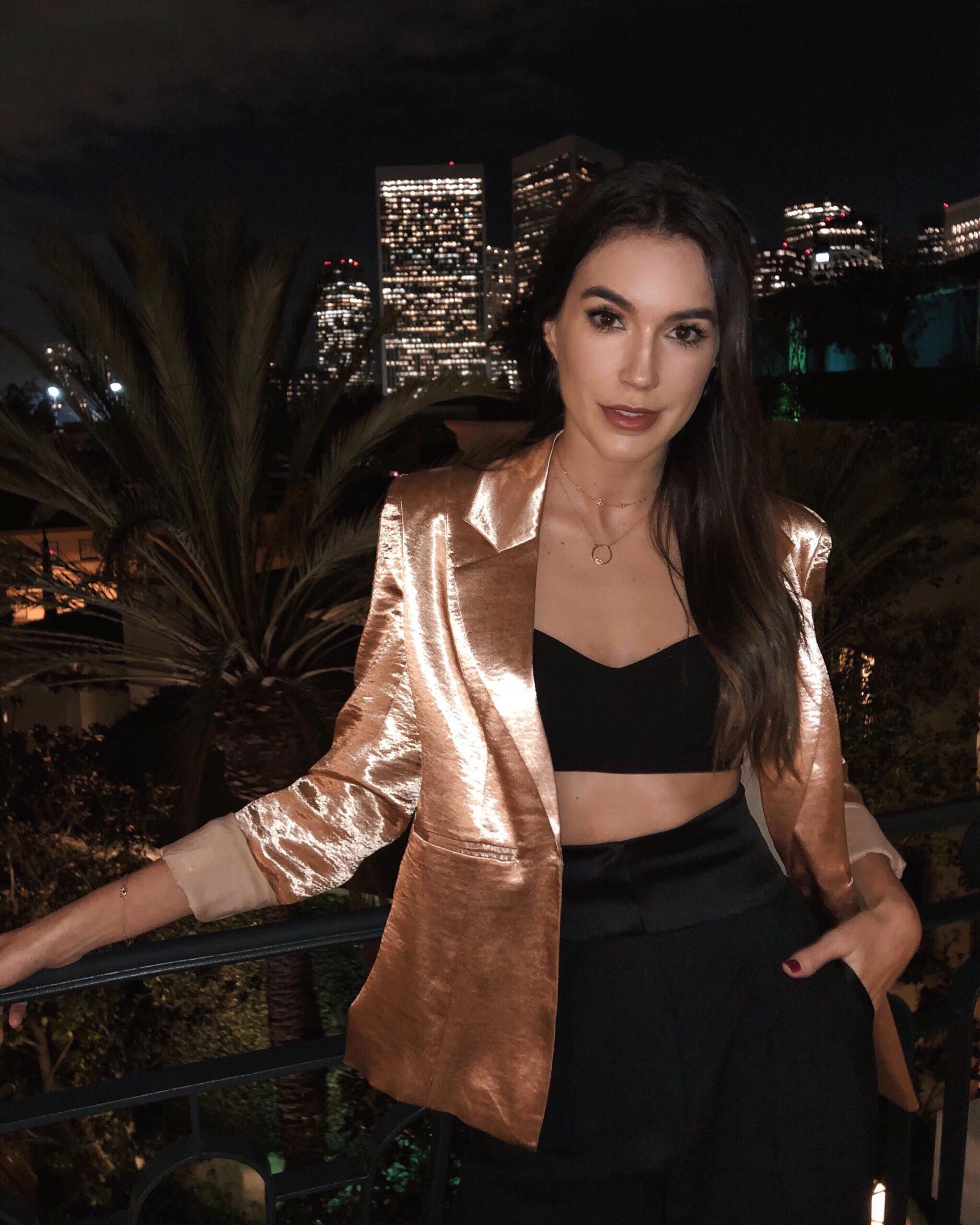 3. Layered
I am a hugggeee fan of layering necklaces, I love to layer with pieces in various lengths- typically over a somewhat solid top. The chain is 18 inches so it is the perfect in-between length to add choker on top along with a longer necklace.
4. Dressed Up
Because my necklace is dainty, I can easily wear it with anything including a dressed up look. It is a classic piece that can be dressed up because of the hint of sparkle on the Swarovski stones.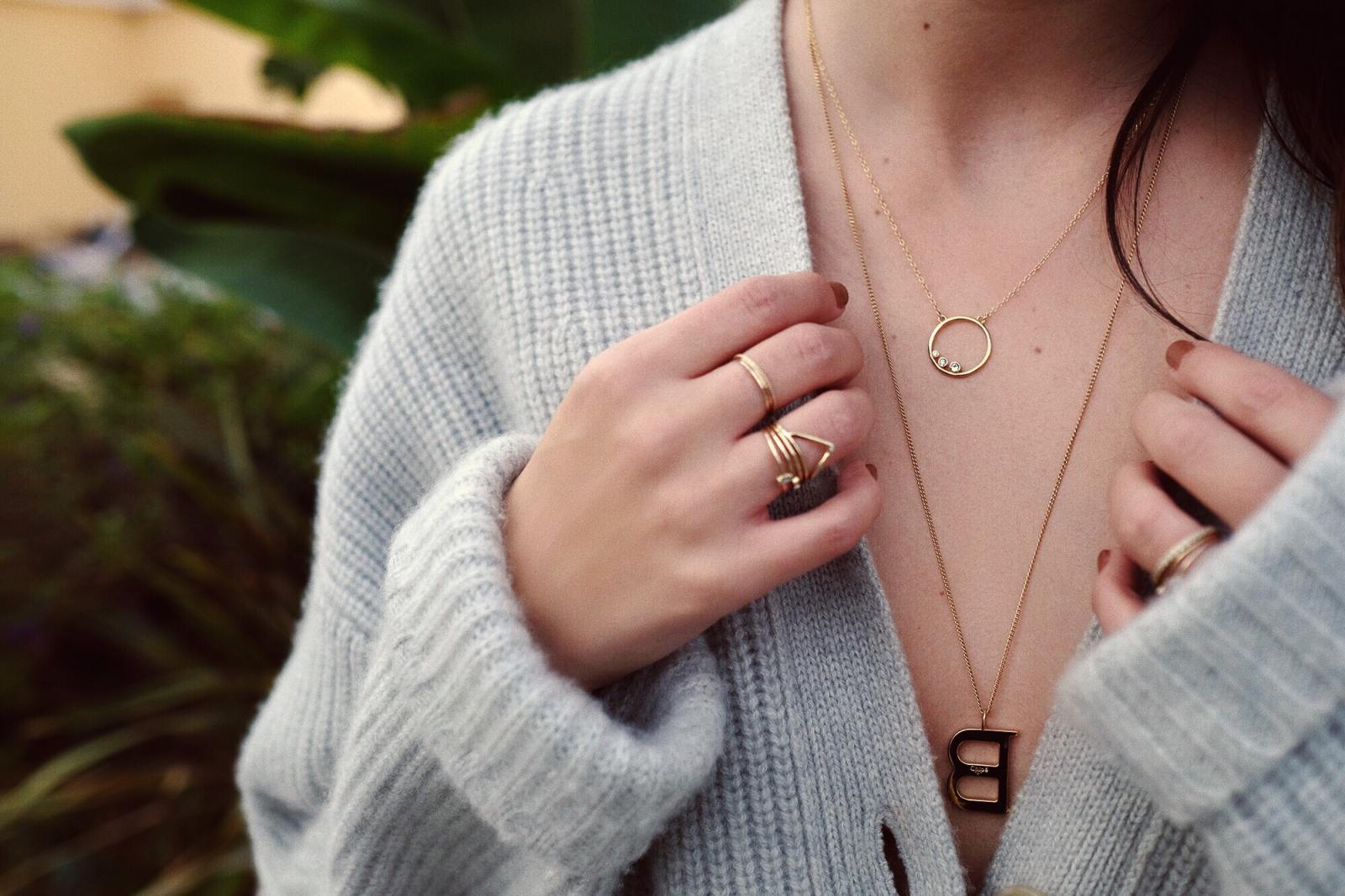 5. Classic Comfort
As I mentioned, I love how my necklace can be worn dressed up or down. I love soft knitwear, especially cardigans, it's my favorite necklace to add to just my everyday sweater or t-shirt.
My necklace is 18k gold plated over a brass base with Swarovski crystals and is handmade in Los Angeles. My necklace is currently available for purchase on Frolic and there's limited quantities available for order!
I can't wait to see how you style yours!
xx Brittany