A Night In With Godiva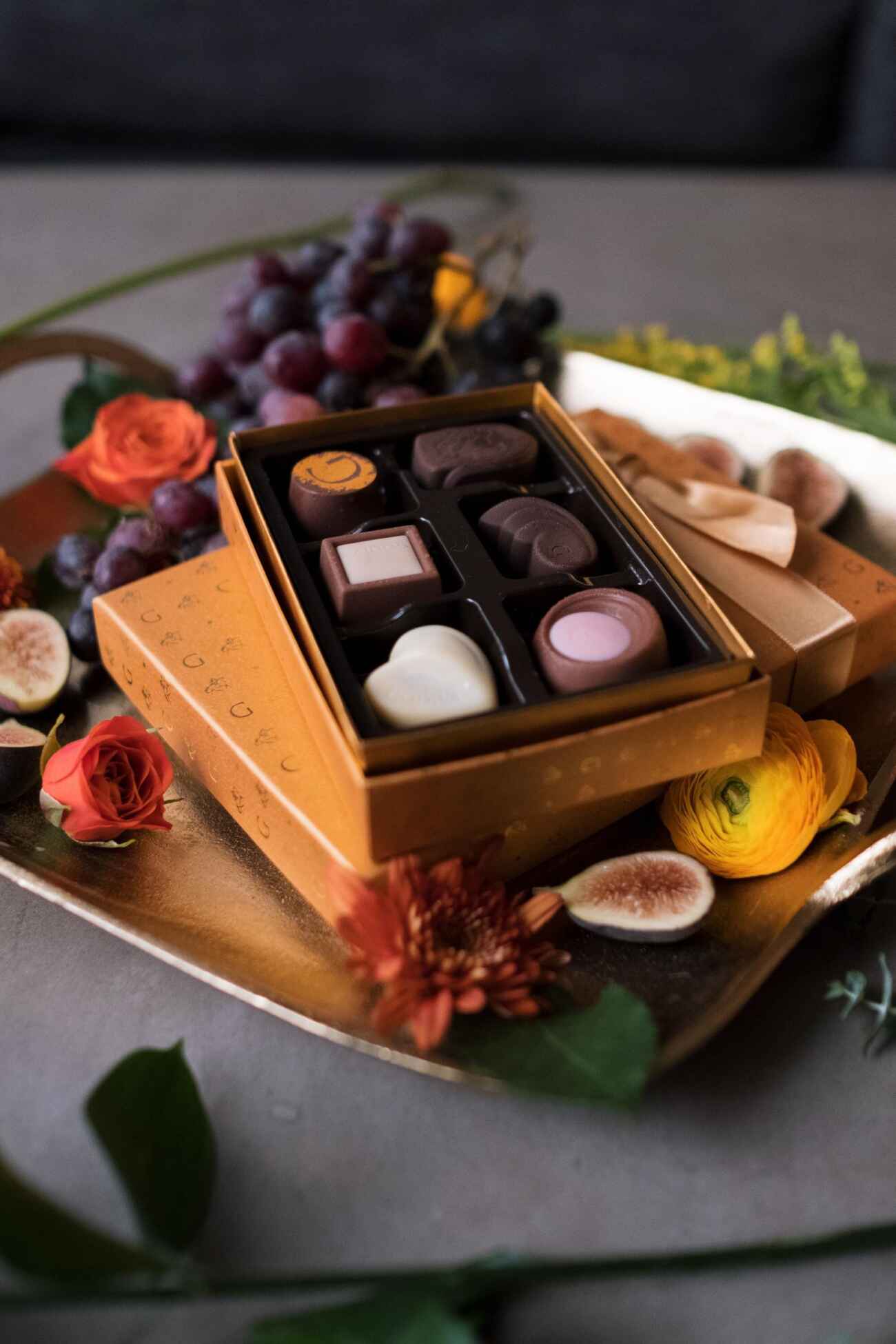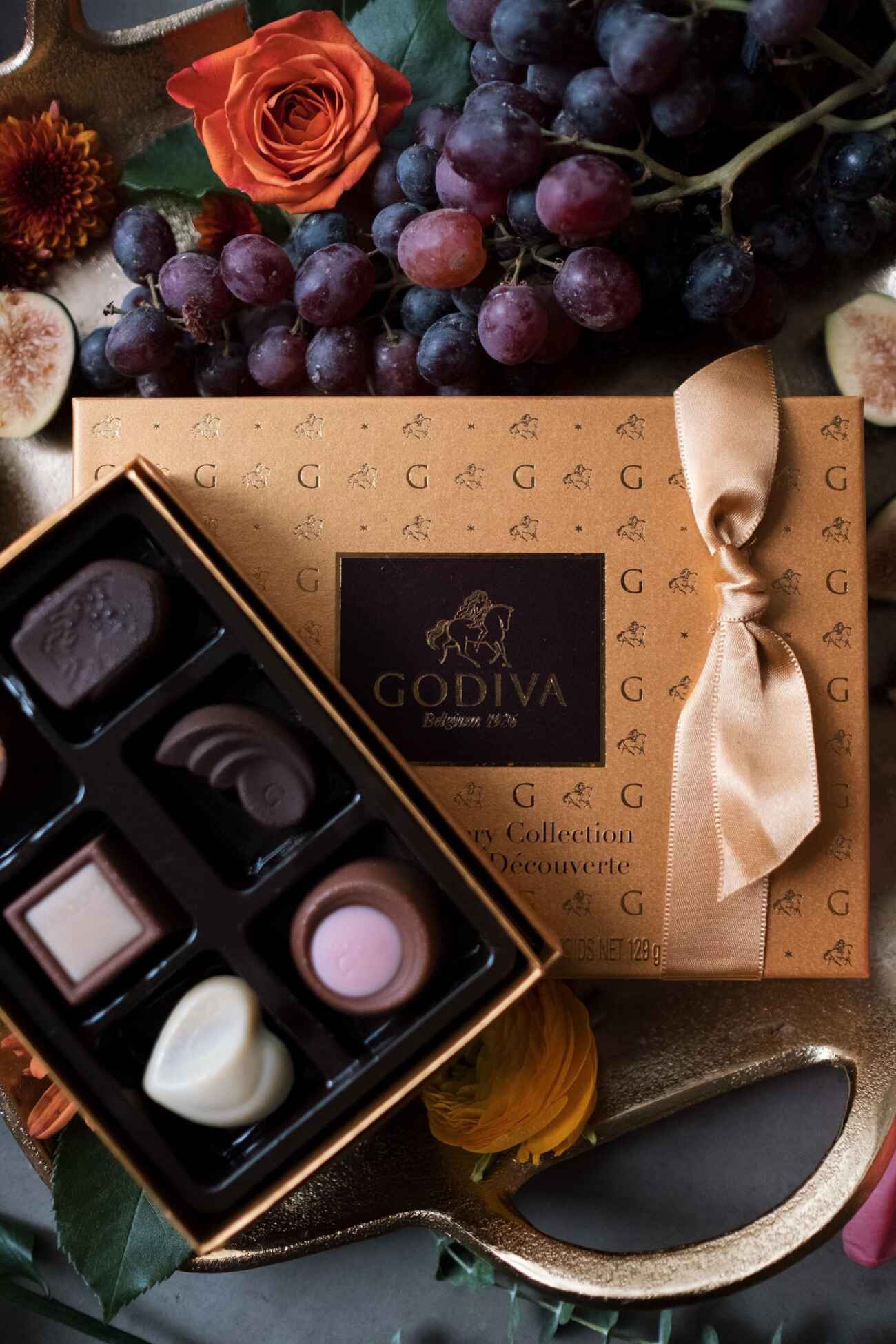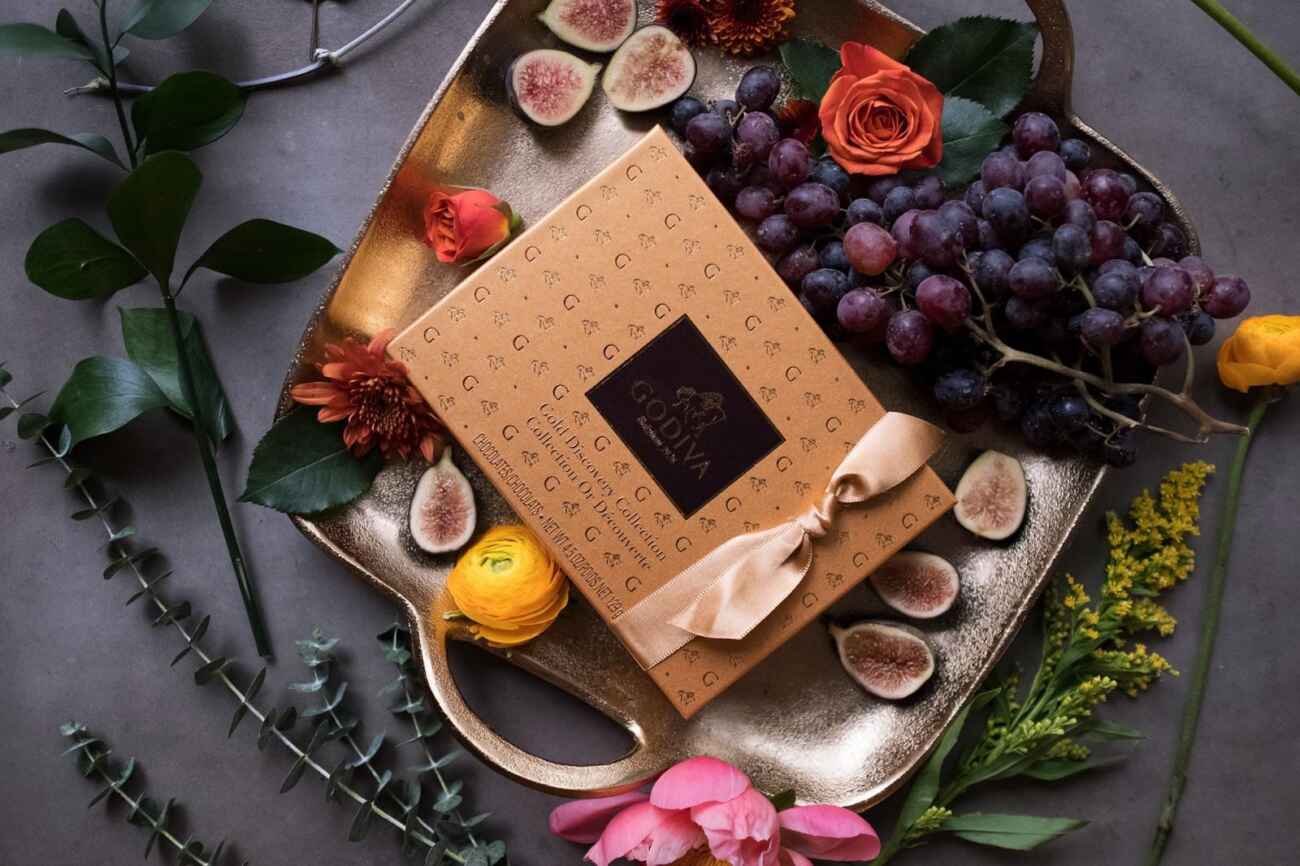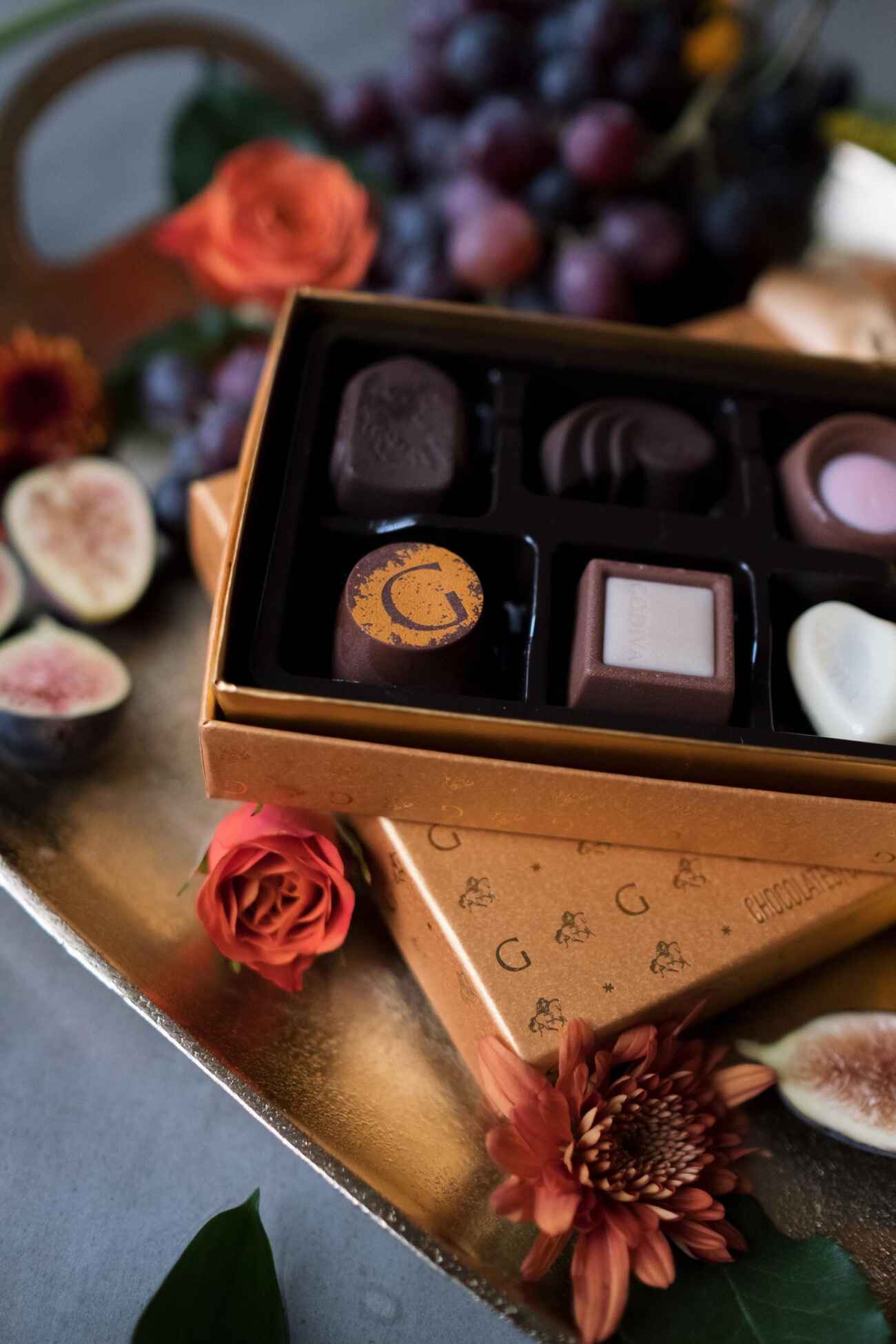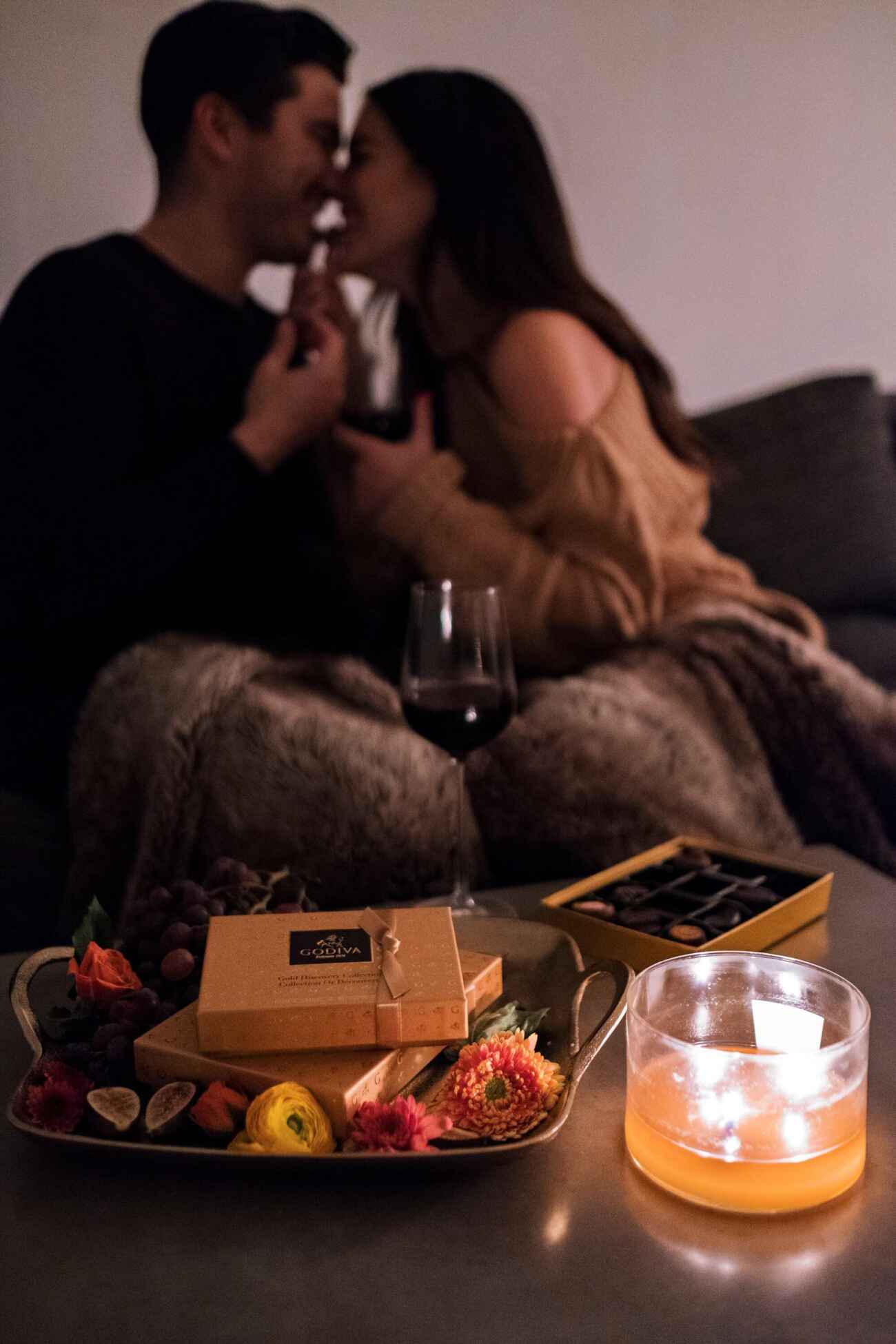 Sometimes the best way to spend a date night is to treat yourself in the comfort of your own home. Anthony and I are always on the go so much, that we sometimes forget how nice a night in is. It's important to take the time to treat yourself and your significant other every once in awhile, whether that be with delicious take out, watching a new movie, opening up a bottle of wine or in our case enjoying some chocolate!
Because Anthony and I both have a sweet tooth, we decided to spend a cozy night in relaxing and indulging in some chocolate and wine while watching a movie. One of my favorite brands of chocolate is Godiva, I love their innovative flavors (especially the dark chocolate) and reimagined classics. We had Godiva's Gold Discovery Collection, their modern take on their iconic gold box and chocolates. It had a wonderful assortment of flavors, alluring colors and each piece was beautifully crafted. The Caramel Mousse Artisan and Double Dark Chocolate Swirl were two of my favorites, I had to hide those from Anthony 🙂
The Gold Discovery Collection is a great way to treat or reward yourself one piece at a time, or to treat yourself to a good time shared with friends. It also makes for the perfect holiday gift if you know someone with a sweet tooth!
xx Brittany