Rust Silk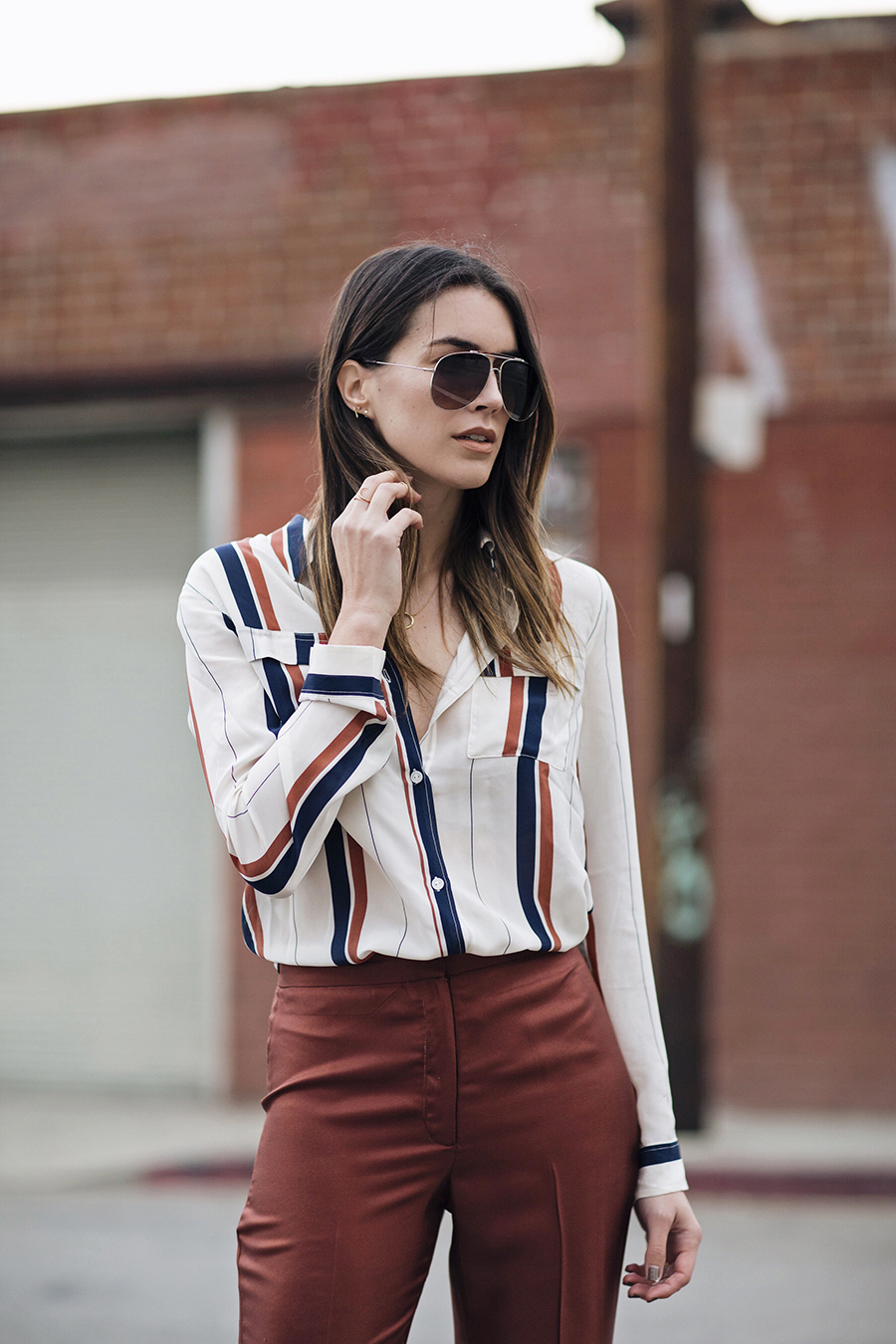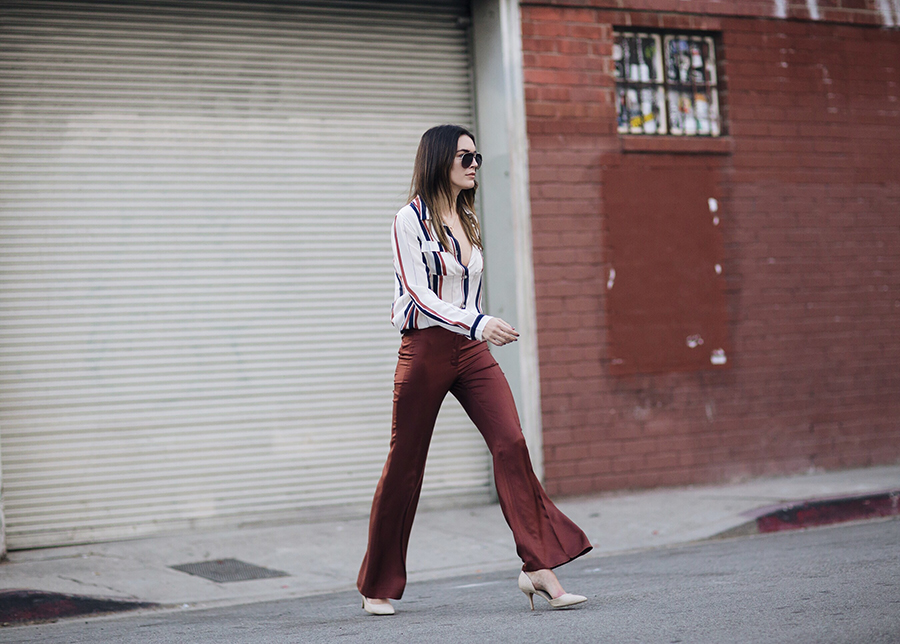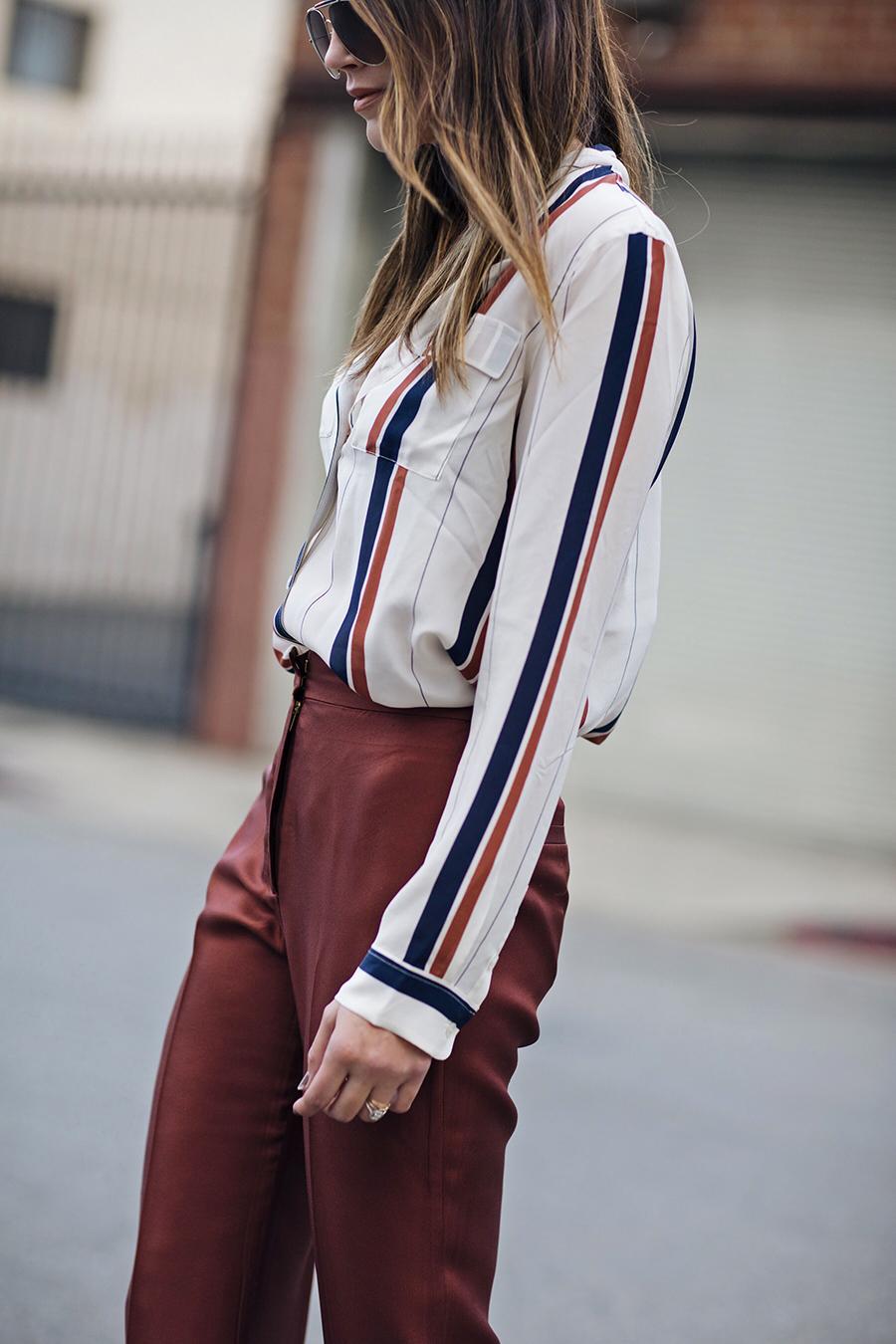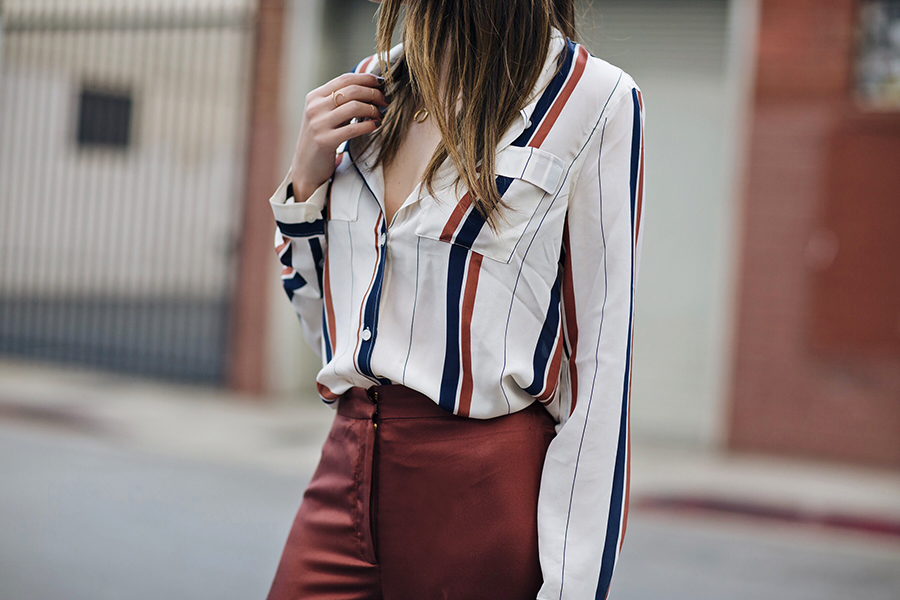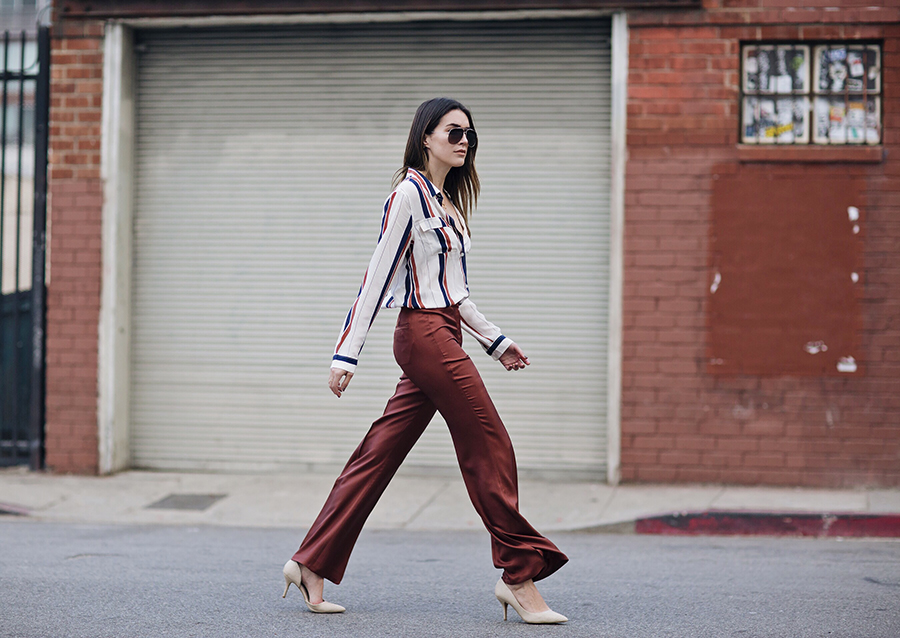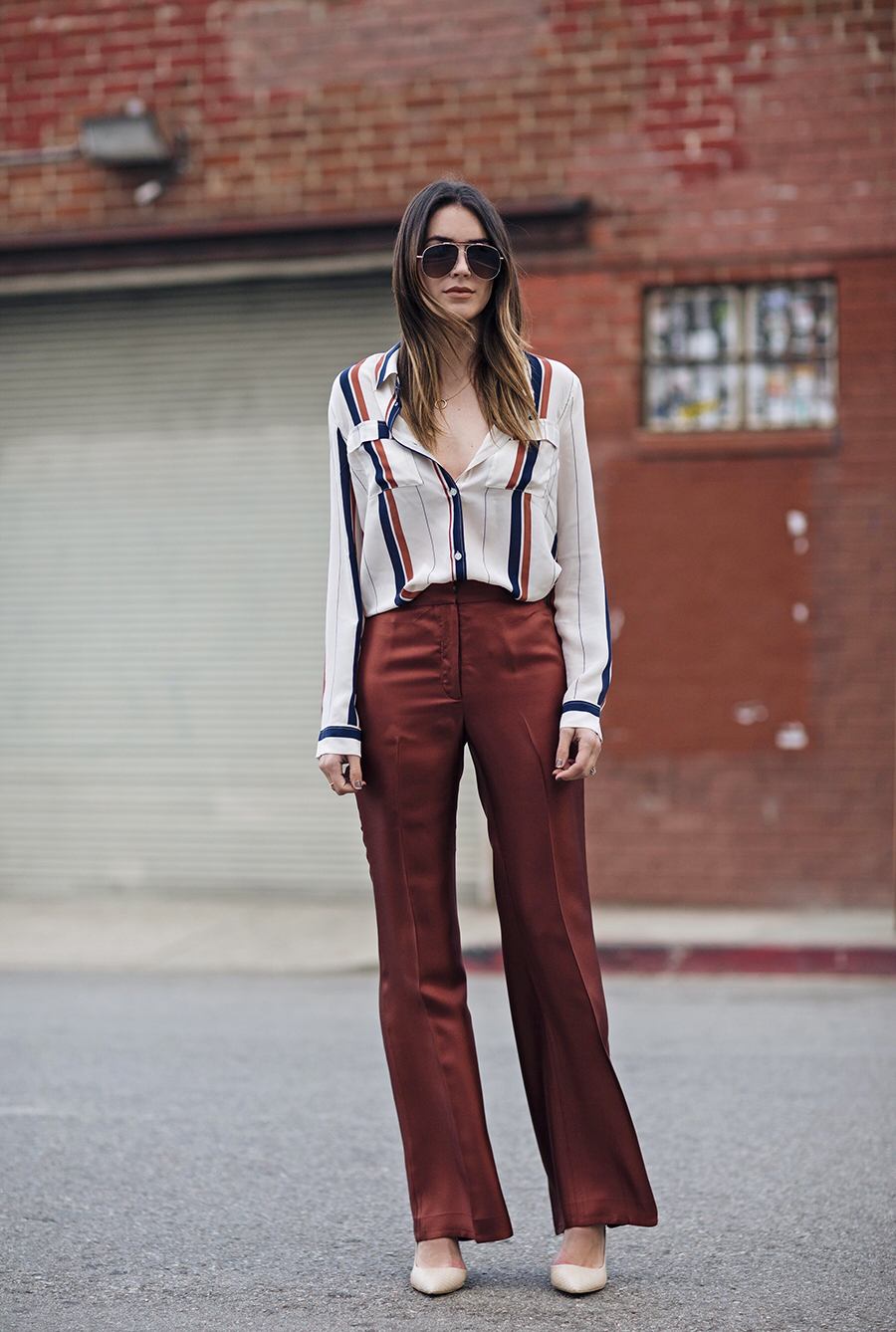 Shirt: SANCTUARY
Pants: H&M (sold out, similar at MISSGUIDED or FOREVER 21)
Heels: ALDO
Sunglasses: VALENTINO
Happy Martin Luther King Jr. Day! I'm definitely taking a moment to discuss with Jadyn what a difference he made in our history- we need more leaders like him, peacefully protesting our government for what's right and glad our country observes his birthday as a national holiday.
Anyways, this weekend was so great seeing so many of you at The Grove, loved hearing your questions and the session gave me ideas for upcoming content which I'm really excited about. One thing I heard again and again? It was surprising how tall I was lol! I'm a beast what can I say… and I don't angle my photos to make me look taller than I already am. 🙂
This entire outfit is silky soft but I'm really loving these rust wide-leg trousers to add a 70s touch. I have the matching blazer that I love, but sometimes it's great to wear matching sets separately for more opportunities to mix and match.
Have a great holiday!
xx Brittany