career talk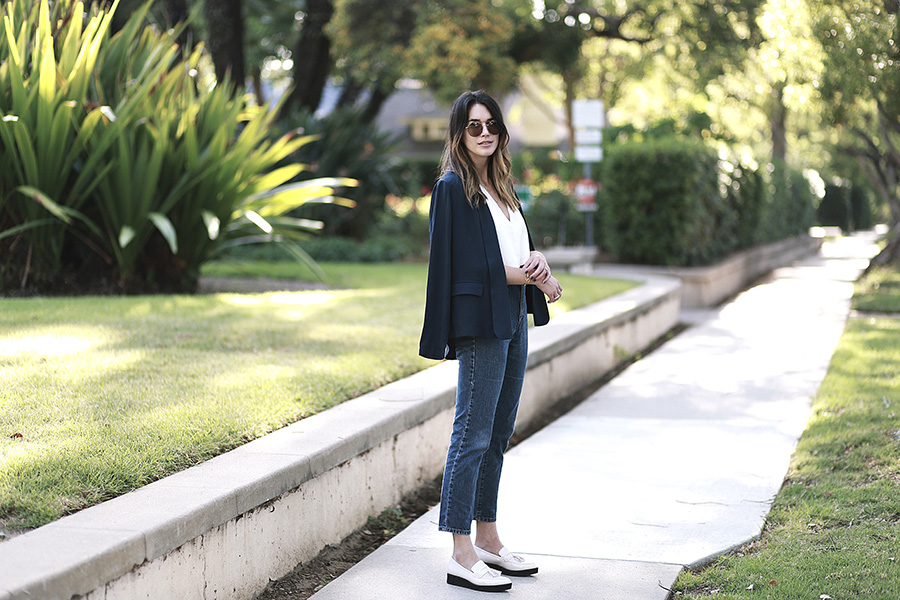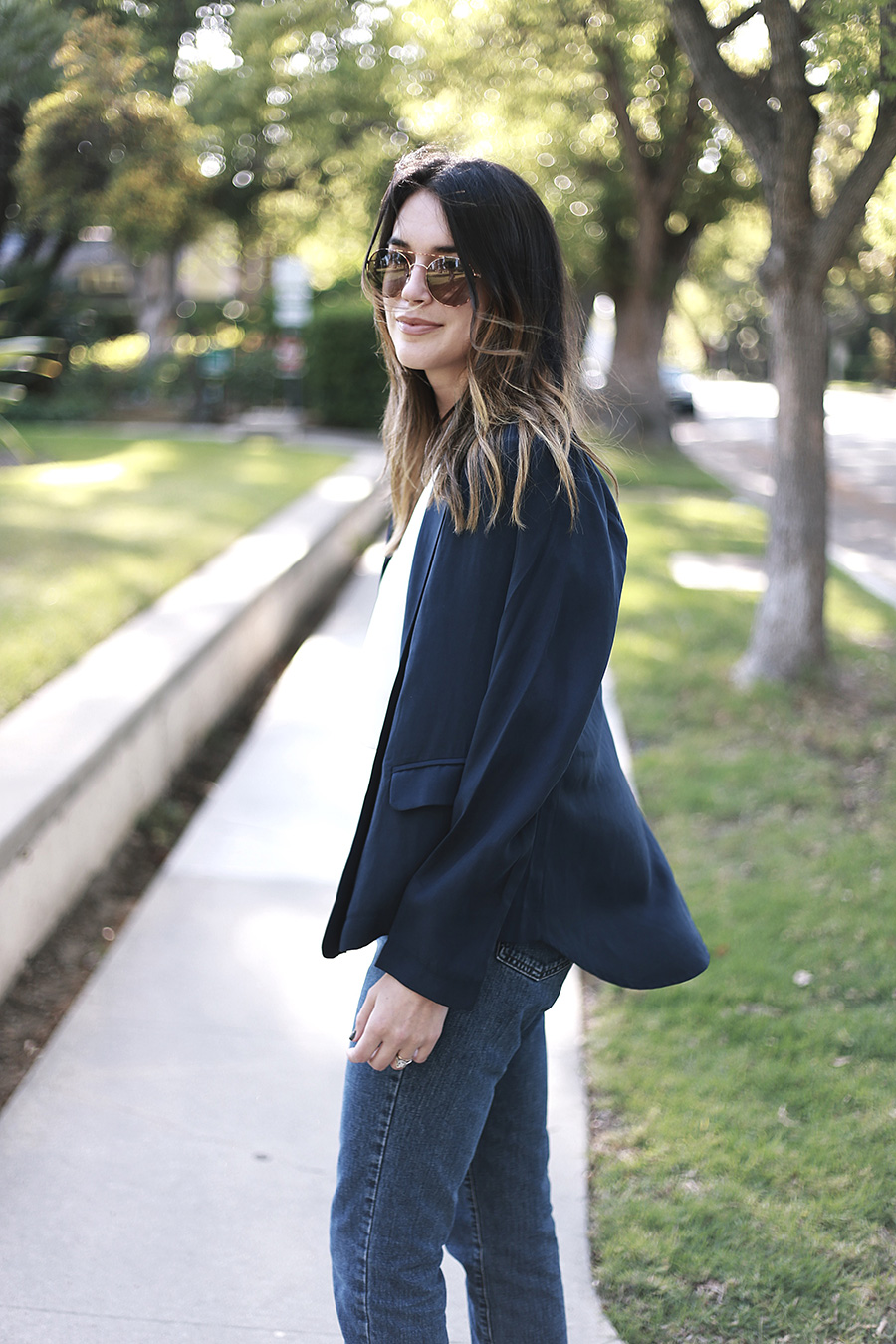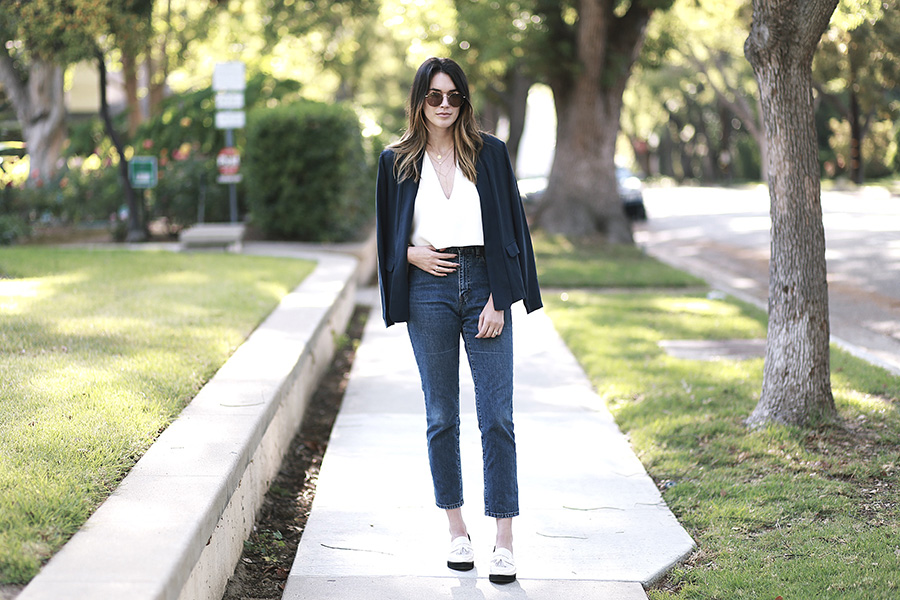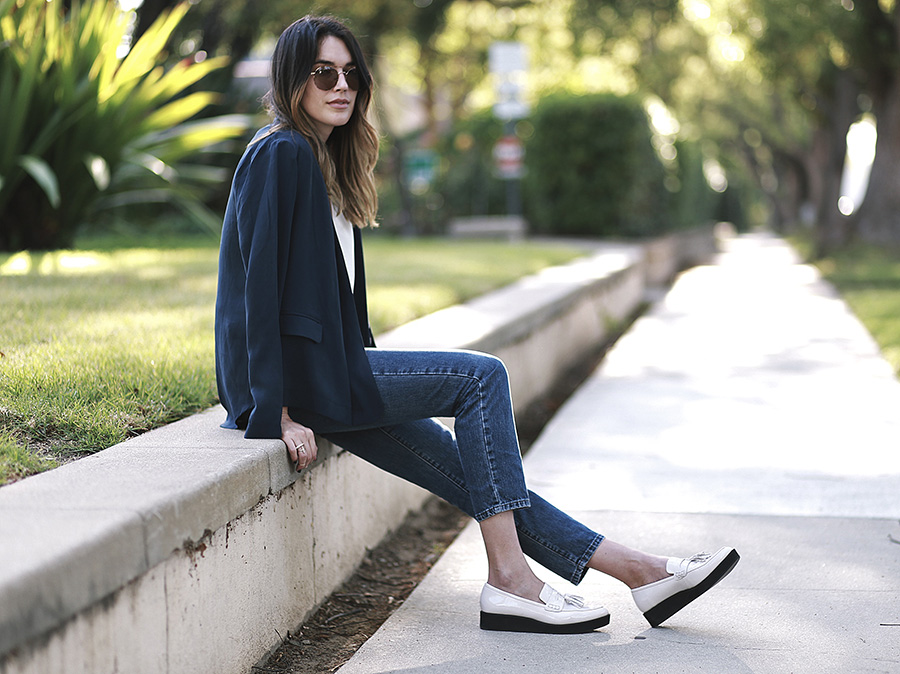 Wearing: Harlowe & Graham Blazer, Forever 21 top, Thrifted jeans (similar here or here), Forever 21 loafers
More often than not, people assume I run my blog full-time, especially if they're in the fashion industry.
Well I don't. I actually work full-time in marketing at an insurance brokerage firm and I blog at night and on the weekends.
I wasn't planning on the insurance industry after college, I actually majored in Political Science- took the LSAT and got into law schools in Southern California.
I then had a major freak out about what my life would be like after law school- Jadyn was three at the time and I started to worry I would miss out on a ton of memories with her with my crazy hours… but I didn't want my fears to deter me- I loved having my career plans in place and had worked so hard for it. However, I decided I better get the inside scoop from moms in the industry first-hand.
I interviewed three mom attorneys to get their take on the job before law school would start in the fall. Two told me they didn't have enough time with their kids with working at large firms and another one told me the money was worth it regardless of the time she was missing because it allowed her children greater opportunities to be successful themselves. That reeeally made me think because I hadn't met my husband yet and never wanted nor planned on a guy supporting me (especially after being free from the horrible relationship I was in with Jadyn's birth father). Honestly, my potential high earnings were super tempting.
I decided not to make any final decisions…to just put law school on hold for a year and work to see if I liked a different industry. I got a job at an accounting firm in 2011 then landed in insurance in 2012. If someone told me in college I would have a personal style blog at this point in my life I would have laughed it off. I've always loved style but I guess I just picture myself more a research and history nerd.
Nothing against attorneys either- guaranteed if I didn't have Jadyn at the time that's what I would have done. But you have to be open to what life brings, have a plan but don't be so stuck to it that you're blinded from other opportunities and where you're actually supposed to be. One of the mannny life lessons an unplanned pregnancy taught me (but that's a whole other blog post I'll have to get to one day).
Alllll this to say, I'm in an office most of the week (in a firm that allows flex hours and I'm usually off by 3:30pm). Meaning, most of my wardrobe is business professional but also versatile enough that I can wear the items on the weekends or running around with Jadyn after I pick her up. This blazer reminded me of those "office to mom" moments… the material and flow just fits my lifestyle and I love it!
Shop the look:

[thefeedproducts style='four']