Chloé Girls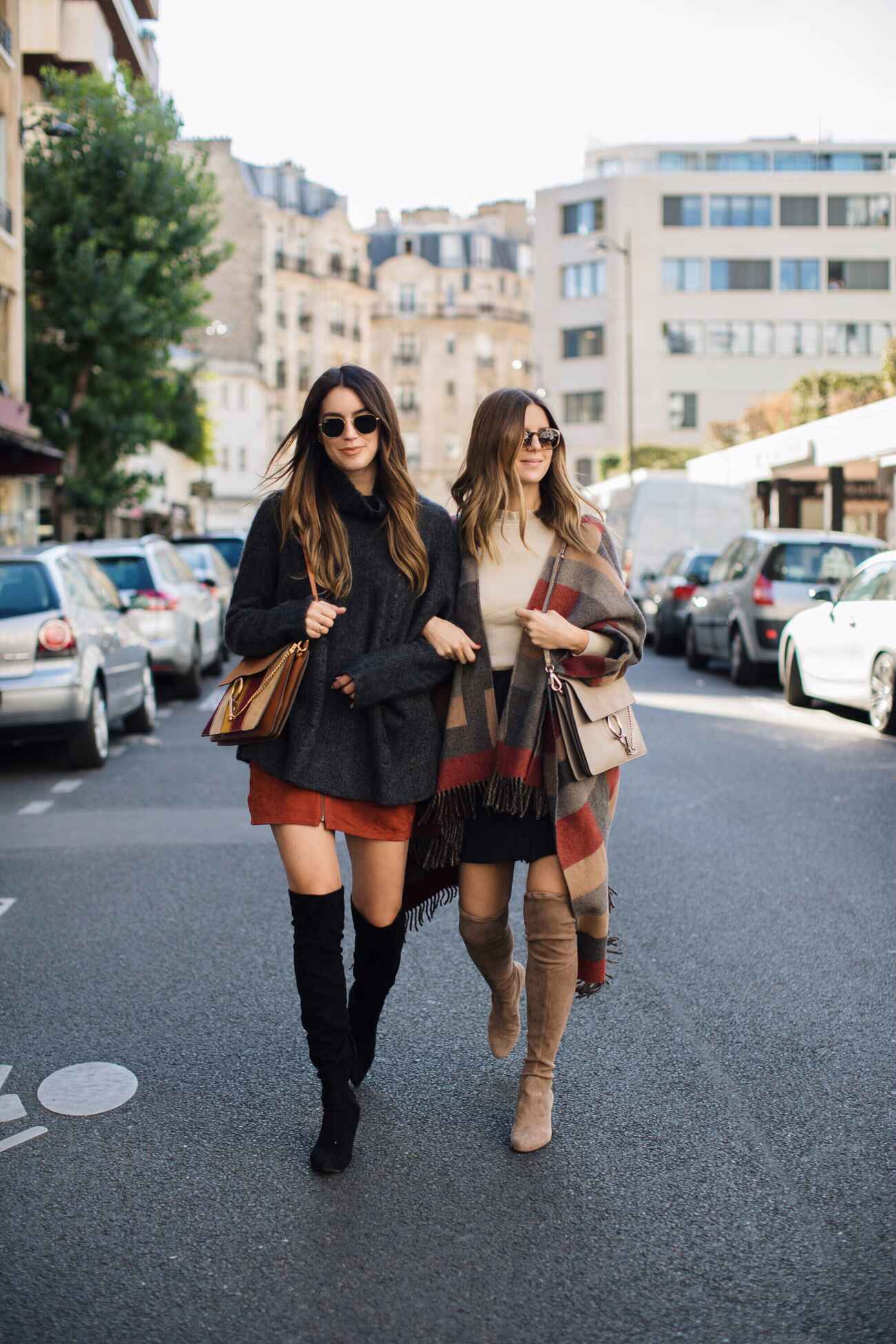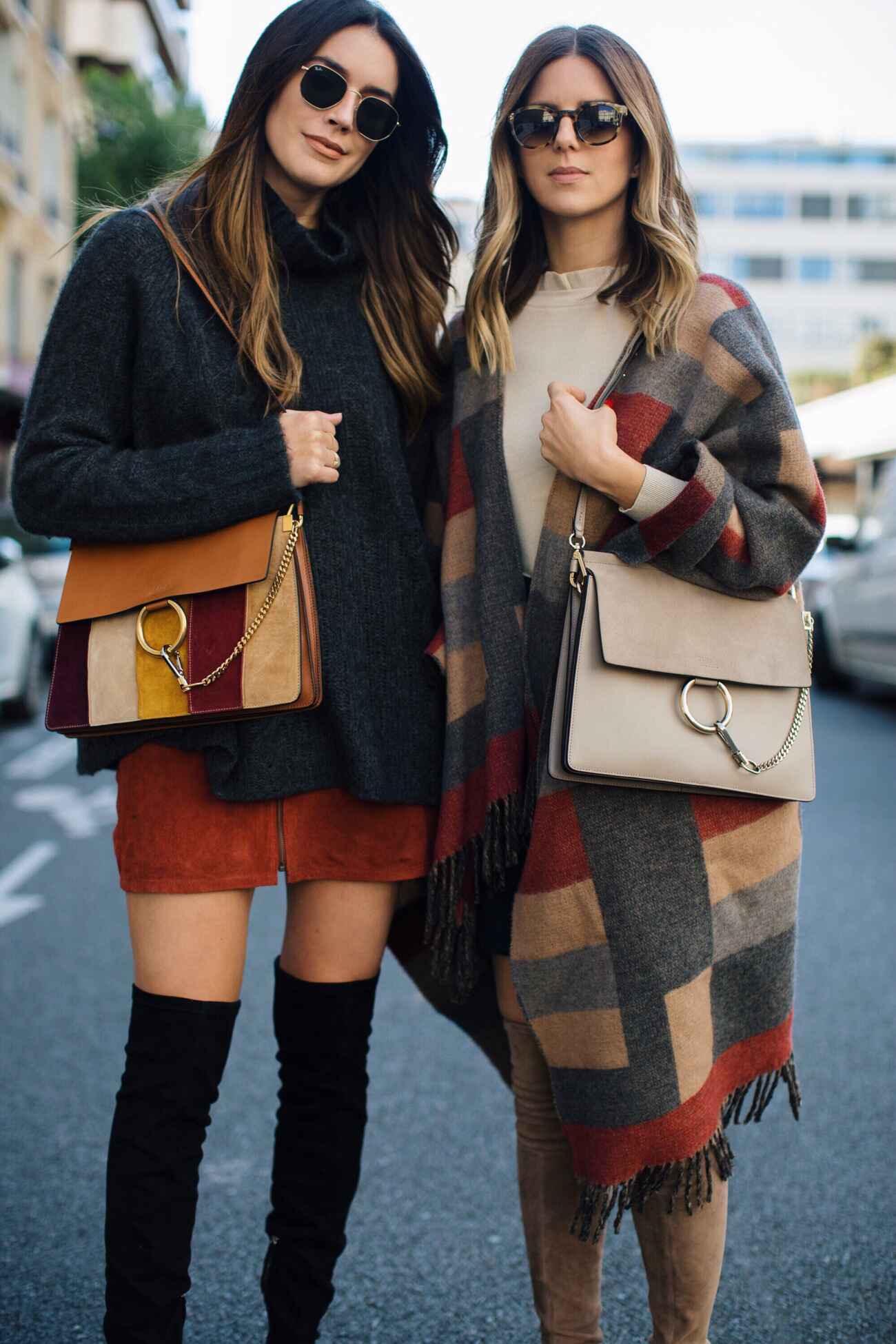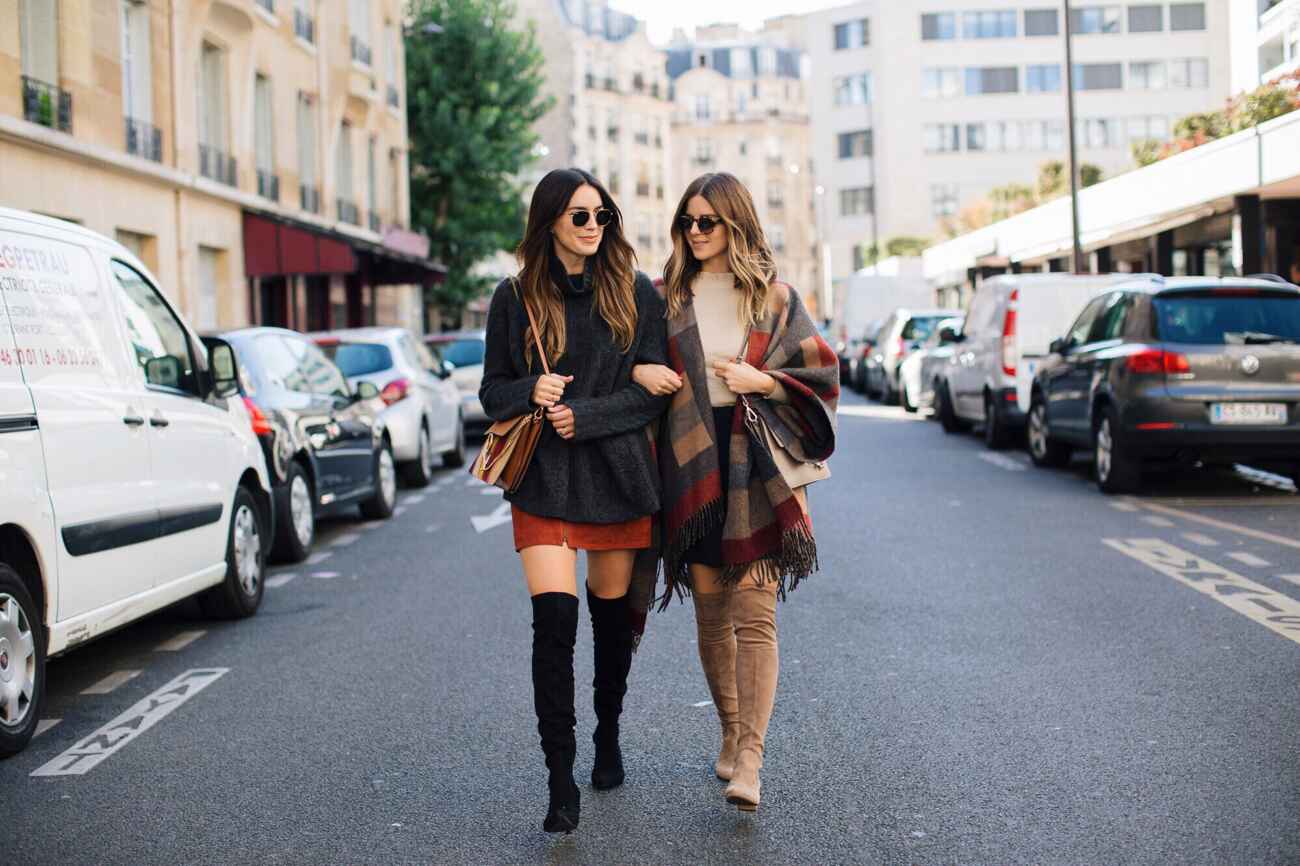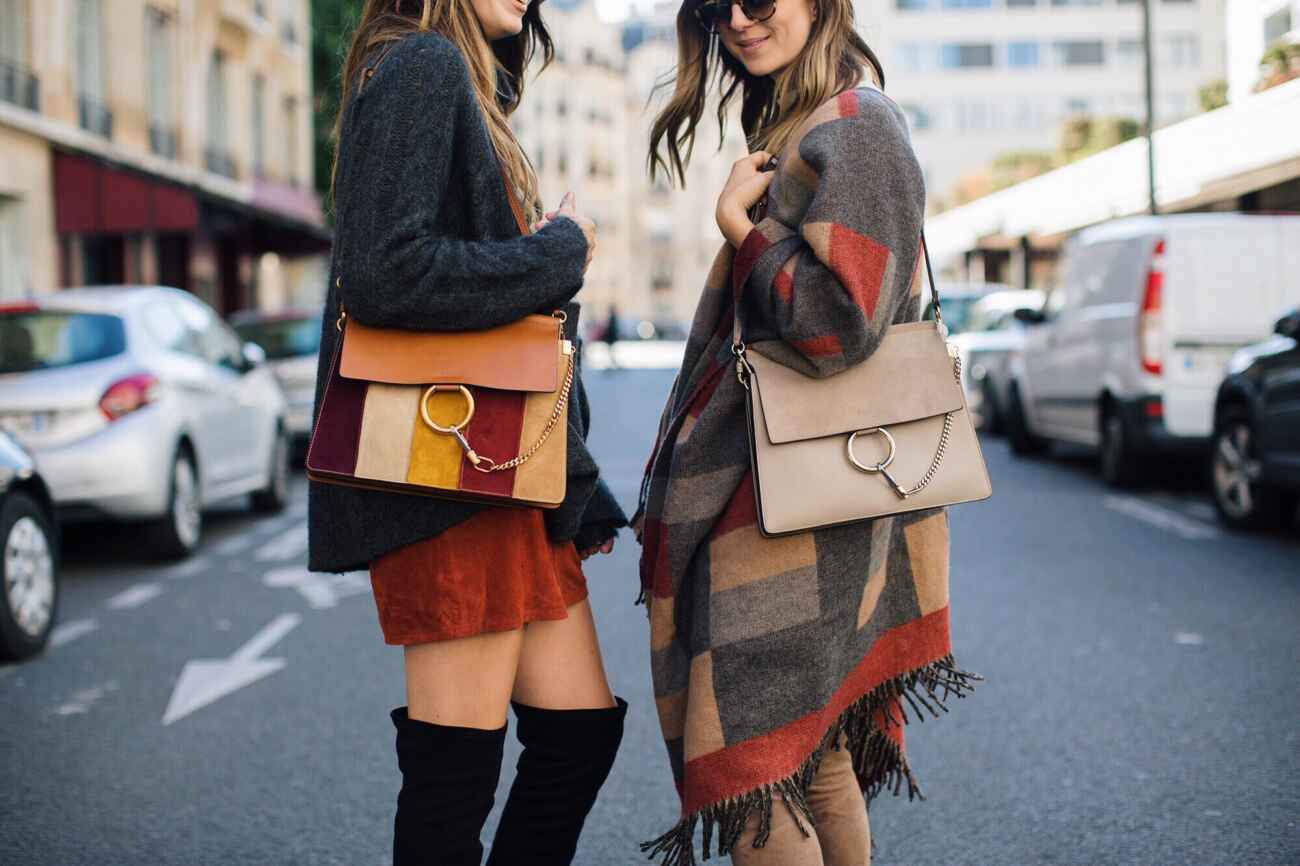 I'm wearing:
Sweater: FRAME (also available HERE)
Skirt: SANCTUARY (similar HERE)
Boots: ZARA (similar HERE)
Bag: CHLOE
Michelle's wearing:
Poncho: DESIGNERS REMIX
Skirt: IRIS & INK
Boots: SCHUTZ
Bag: CHLOE
One thing I love about fall (besides the cooler temps) the warm rich colors we normally see as staples during this time of year… camel, burgundy, grey, etc.
Well, believe it or not Michelle and I wore these outfits on the same day during PFW and we literally didn't even plan it. We realized we were coordinating so well with the fall tones, even our Chloé bags were feeling the fall colors!
If you don't know Michelle already, you need to- she's one of my besties and I love her style just as much as I love her 🙂
Here are a few fun facts you may not know about our friendship:
1. Michelle and I met in June 2015 and immediately clicked. (seems like I've known her for 10 years geeeez) and we met via Instagram (her Insta: @michelletakeaim)
2. She lives in Downtown LA and I live in Pasadena, so sometimes we carpool to events when were not Ubering.
3. Sometimes I call her my sister from another mister… and she always laughs at my jokes, even when they're not funny! 🙂 #truefriend
4. I got her hooked to watching the Bachelorette.
5. She got me hooked to Haribo Sour Bears.
Hope you guys have a happy Tuesday!
xx Brittany