Jadyn's Favorite Designer Accessories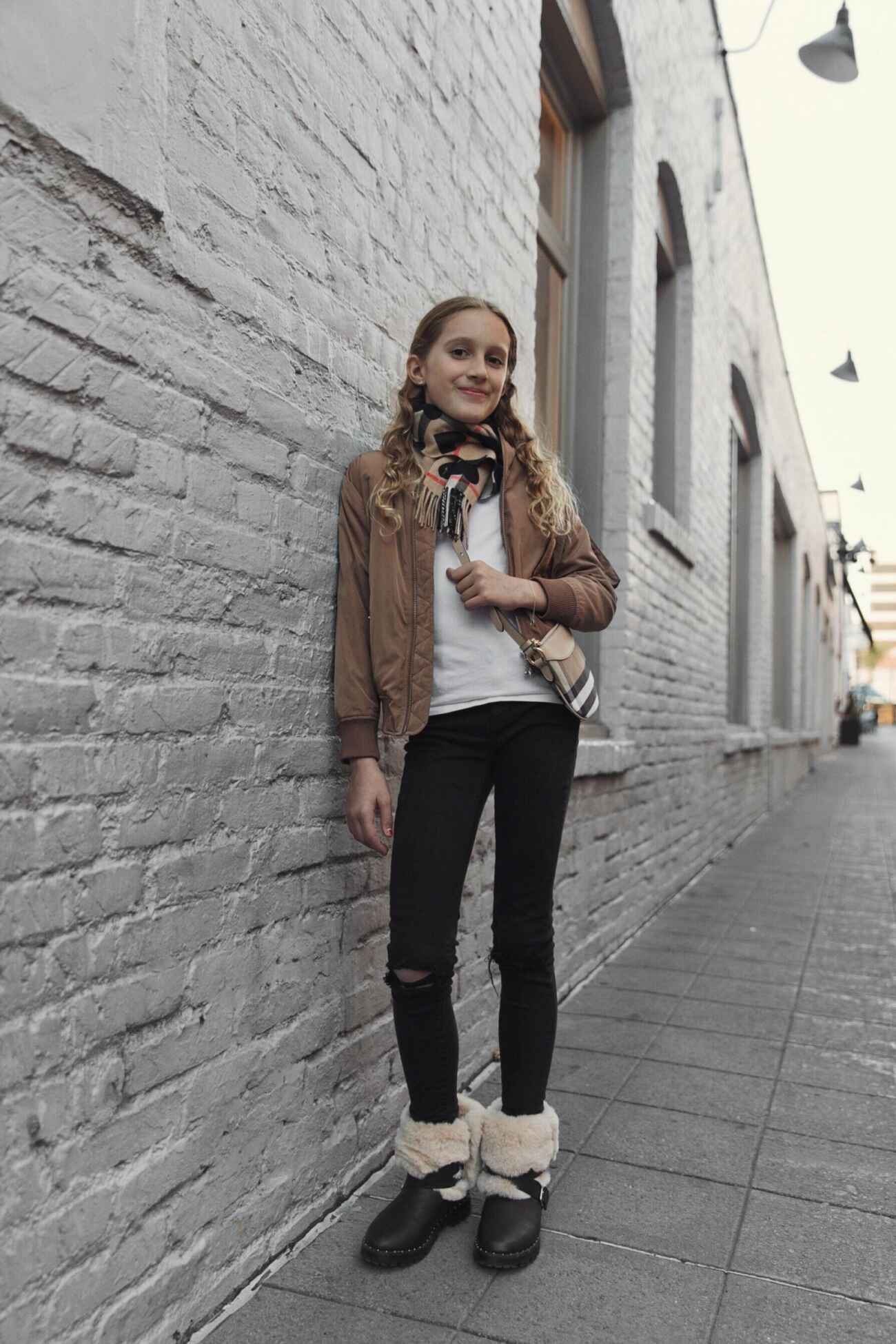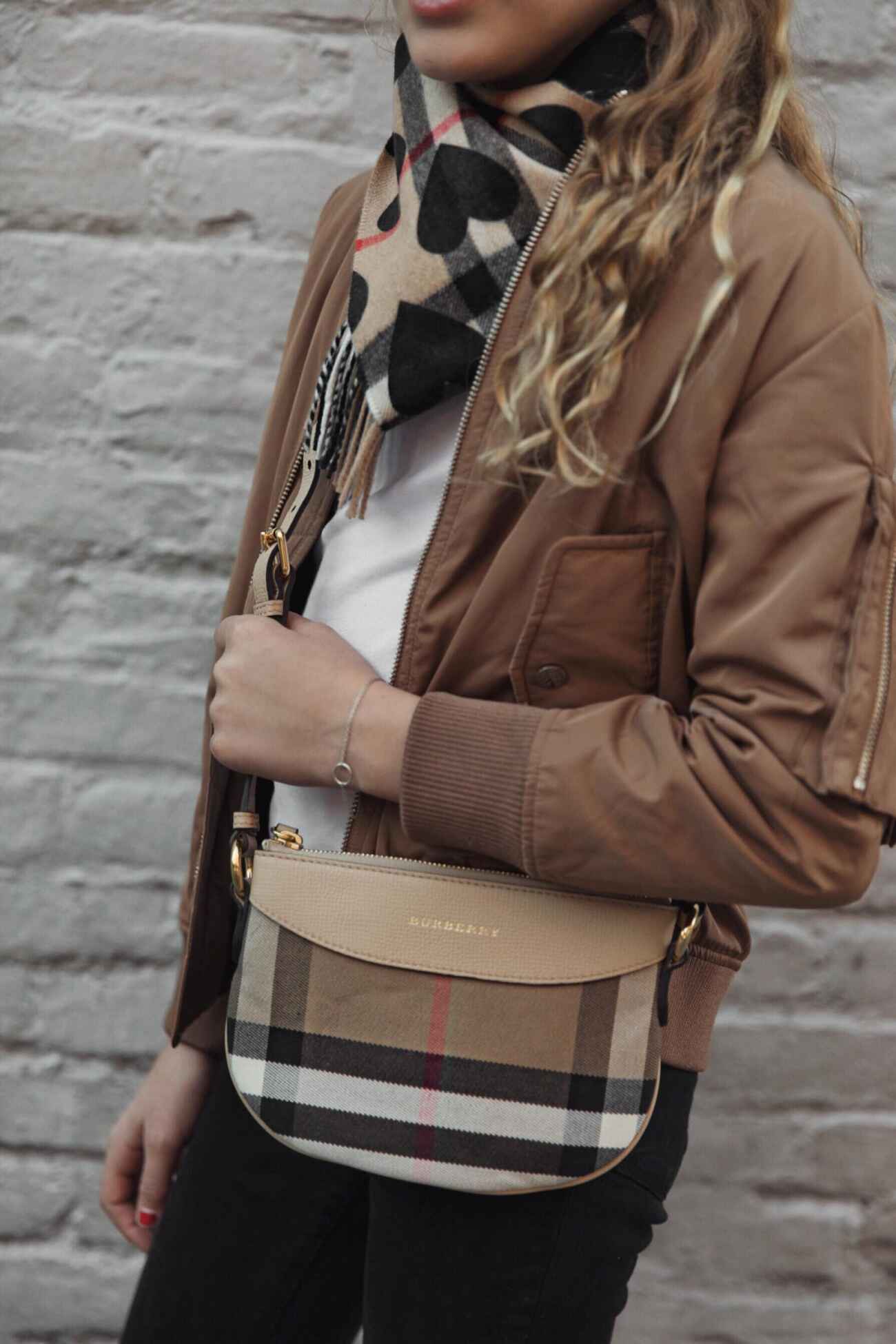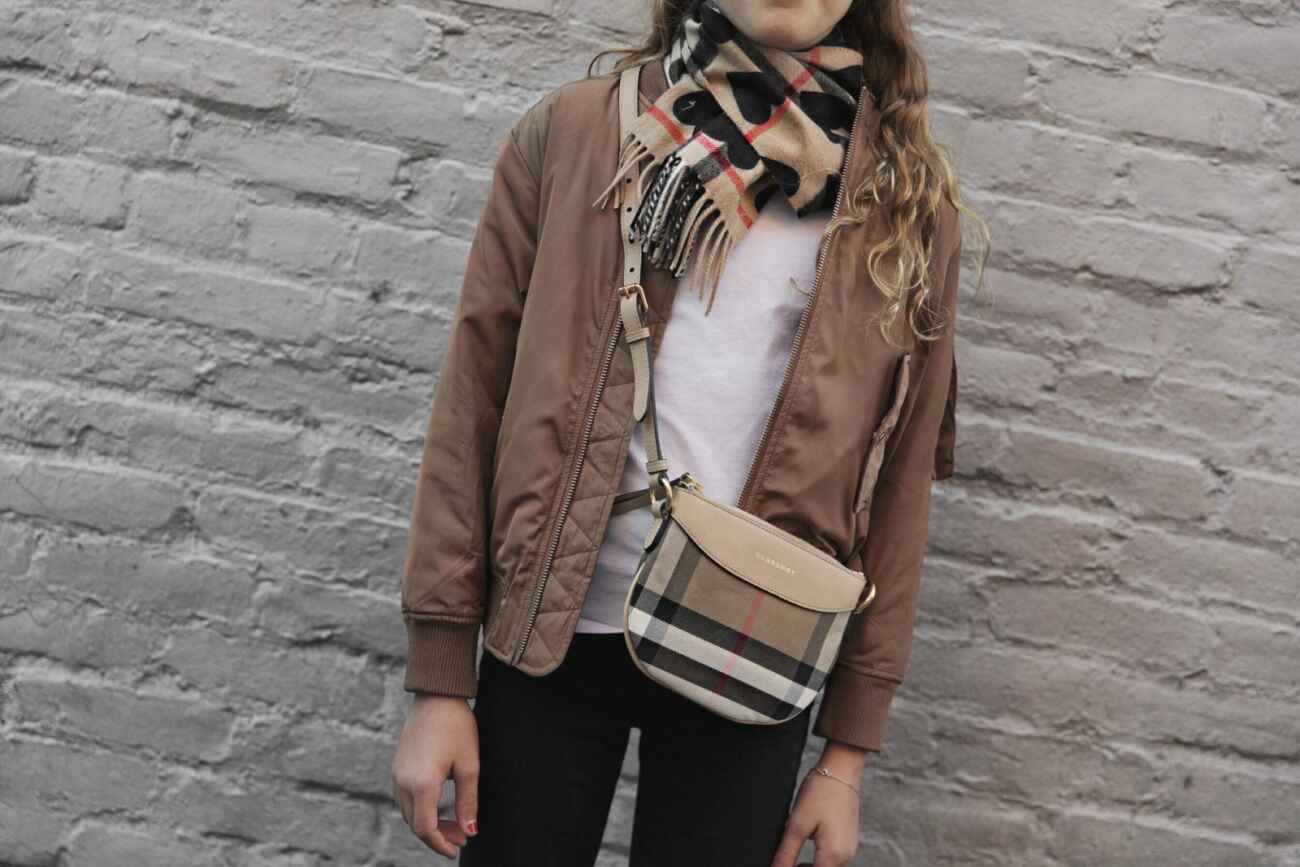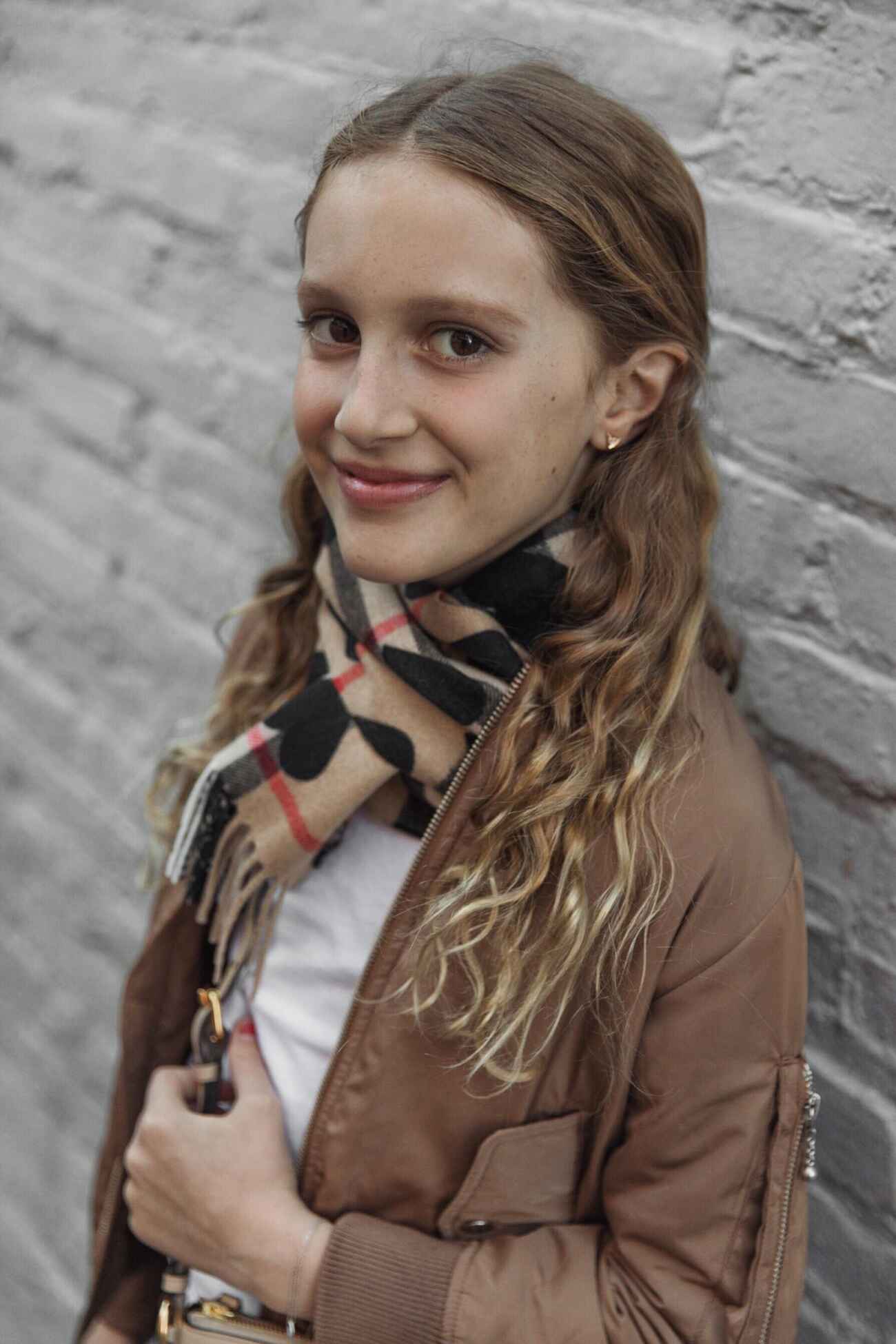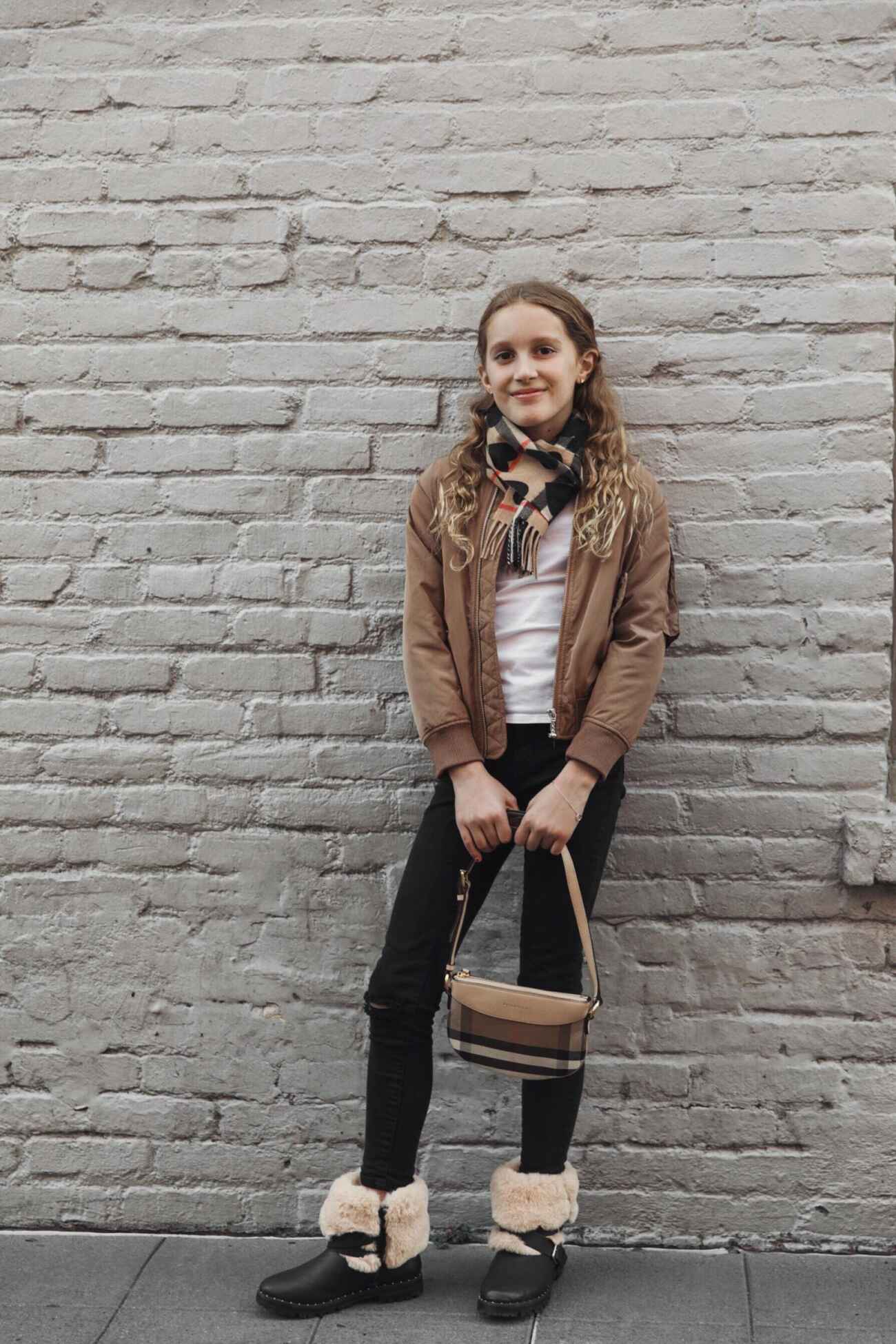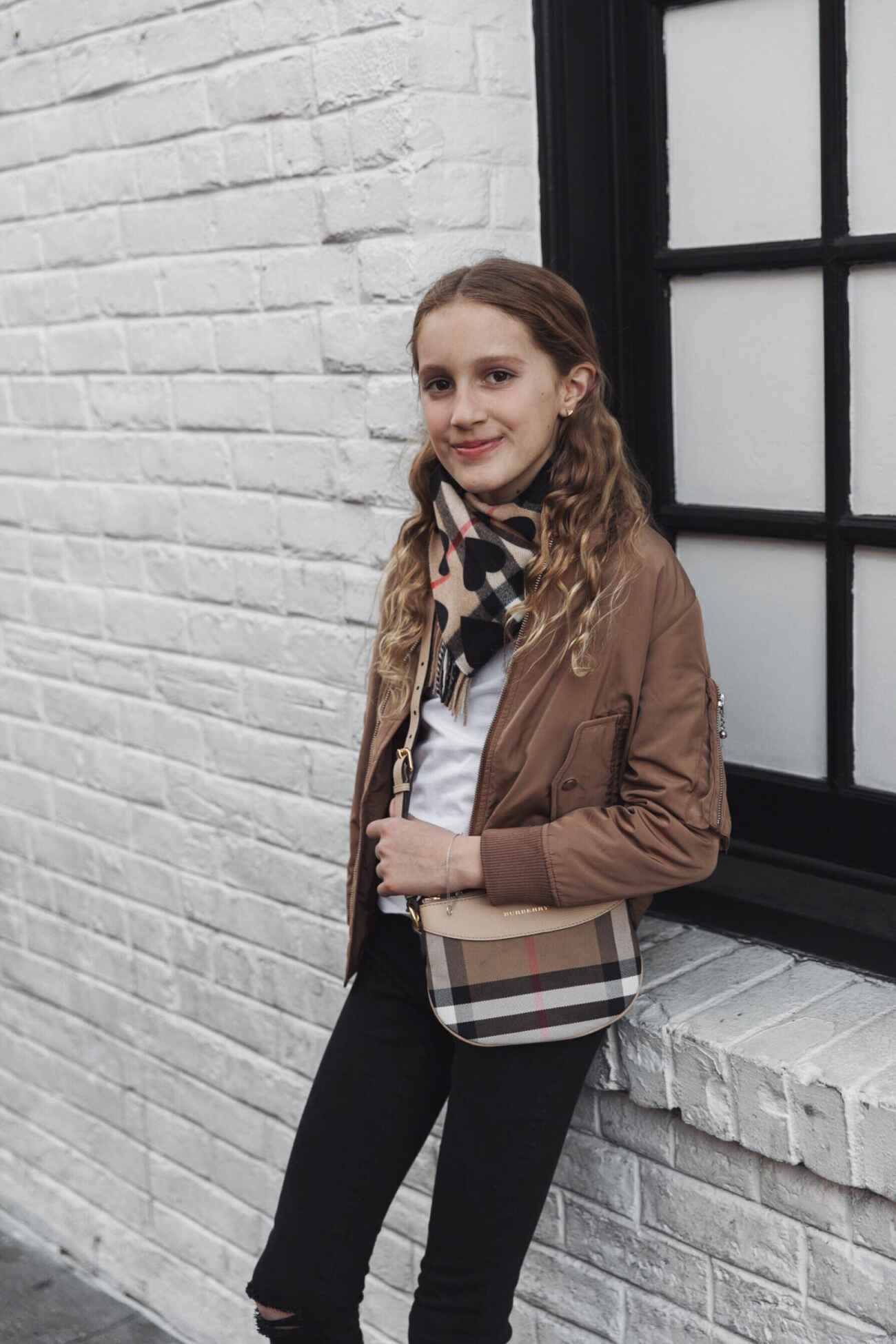 Shopping for our little ones can be hard! You can never quite keep up with how fast they are growing, so it can be difficult constantly buying new nice clothes! As Jadyn is getting older, she is getting much more aware of her clothing and style. A few months ago, all she could talk about were Gucci slides and how badly she wanted them. I knew her feet were just going to keep growing, so I found a comparable, non-designer leather slide for her.
I would much rather buy my squish something that she can have for a long time rather than something she will grow out of in a few months. The way that I try to deal with this is by choosing pieces to splurge on and to invest in a few nice accessories. Jadyn has been obsessed with the Burberry House Check scarf and Burberry checked shoulder bag.
Both items were found on Farfetch, one of my favorite online stores. Their website layout is super easy and you can find the cutest things for your kids! They carry so many great kid's brands including Burberry, Versace, Dolce & Gabbana and Moncler. Not to mention, they also carry women and men's clothes and accessories, and I always can find really cool shoes on there.
Melijoe also has a variety of really cute clothes and accessories for your little one in various price points, as well as Childsplay Clothing! Some of her other top picks includes a Chloé Backpack, Gucci Owl Tote and a Dolce & Gabbana Bobble Hat. Shopping for Jadyn is so much fun, I love seeing the items she particularly love as she continues to develop her own opinions about style and how to express herself.
She's been eyeing this Gucci belt!
What's your favorite designer accessory for little ones?
xx Brittany