Fall Trends with Nordstrom Anniversary Sale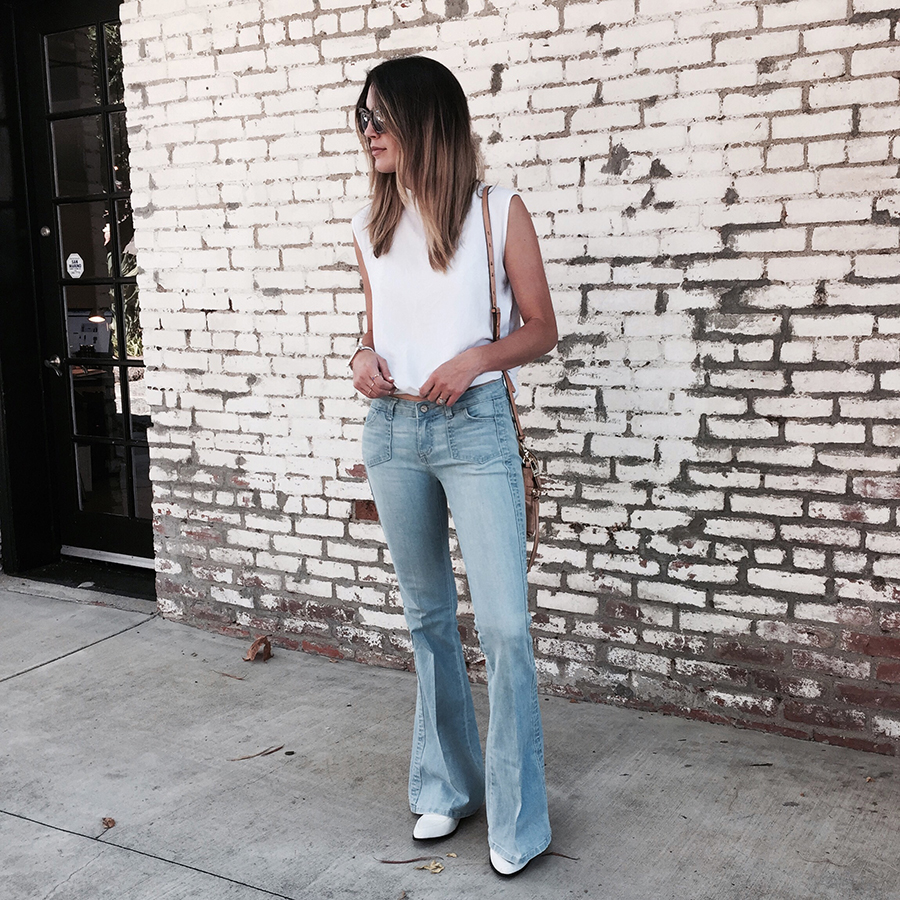 Happy Friday! Last week I discussed a few of my favorite sale items for the Nordstrom rewards members who were given the opportunity to shop the sale a week early. BUT today the sale is open to everyone!
The Nordstrom Anniversary Sale means new fall items are marked down for a limited time and they go back up to regular price after the sale is over (new items on sale are a win win in my book)! Keeping that in mind, here are a few major fall trends and how to shop them via my favorite sale items:
[thefeedproducts style='four']
FLARE JEANS
Flares may be the new skinny for the new season. They offer a 70s vibe with modern lines and I love when trending items are on sale! Here are my top picks:
HART DENIM (as seen in the picture above)
J BRAND
FRINGE
Fringe is going strong for fall and there are ways to incorporate it without feeling like you're headed to a festival. Here are my favs:
LEATHER JACKETS
Rocker chic will still be very relevant for fall (think studs, booties, leather pants, etc.) here are my two favorite styles:
annnnd I'm still obsessed with the TOPSHOP version as well.
MENSWEAR INSPIRED COATS
Tweed, houndstooth and military style coats will be big for the new season as seen on the Prada, Altuzarra and Rodarte runways. It's also a great piece to wear over a dress, jumpsuit, jeans, etc. Here are my two favorites:
SNEAKERS
Contemporary comfort is not going away for the new season and anytime Nike is on sale I'm innnnn:
Have an amazing weekend and happy shopping!