FriYAY Favs: Jewels
Happy Fridayyyy! I'm kicking off a new weekly series where I will be featuring (affordable) trending items each Friday.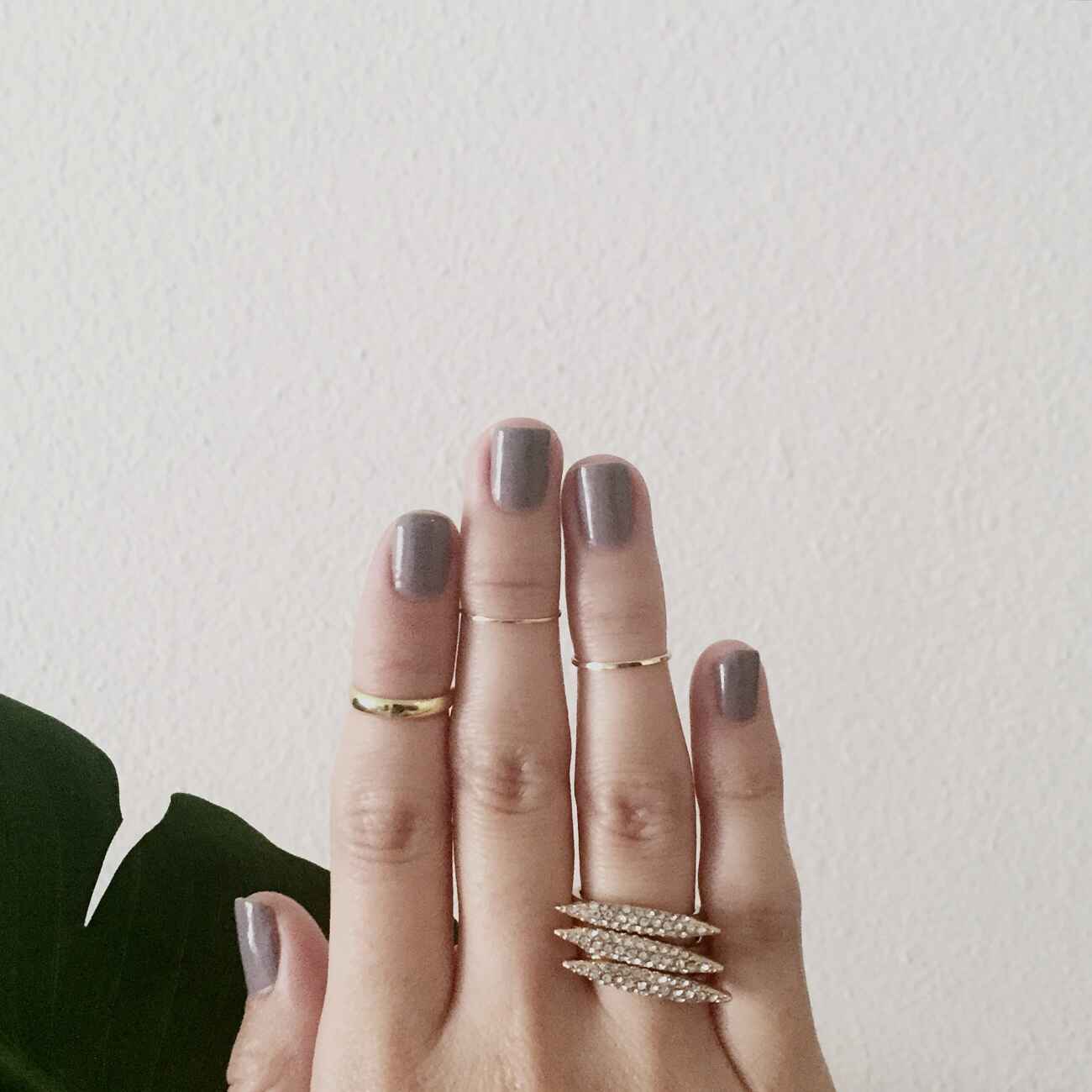 This week it's all about jewels (aka rings, especially dainty ones). Jewelry completes my look, especially rings and when I don't have any on…I feel like something is missing. I incorporated stacking in a look I know I'll be wearing for a looong time, the rings on my ring finger from my hubs (HERE).
These are so memorable and my favorite items I own because each one means something very special. I never envisioned my ring finger with tons of bling, but rather with the different mementos from the years and thin enough that I could stack more rings than just the usual two. The bottom one is from our first Christmas as a married couple, second to bottom is my wedding band, and the top is a one he got me for our first year anniversary of marriage (I also love mixing gold and silver if you can't already tell). My hubs doesn't ask what I want anymore- he knows just to go to Catbird or Odette NY and he will find something.
A major tip that has helped my less expensive rings last longer is coating the inner side with clear top coat nail polish… this way I don't have a problem with the color turning or I look for 14k gold plating. I also love rings that come in multiples so I get more bang for my buck.
Here are a few I have on my radar that would be perfect stacking additions (regardless of which hand you prefer):
1. Wanderlust + Co, Constellation Gold Ring Their jewels are plated with 14k gold (no need for a top coat here).
3. Aldo Kismet. Aldo has some really great rings, always. In this pack, there's one for every finger- meant to be worn at the same time on the index, middle and ring finger.
4. Nasty Gal set. Nasty Gal never fails in offering the coolest accessories at really good prices.
5. ASOS Orelia. ASOS has a way of making jewelry look way more expensive than it is… and this style is a perfect example.
6. Forever 21 spikes. Can't forget about one of my go-to favorites. Every time I buy something from there online I add on a jewel, because they're literally under $5 most of the time.
Have an amazing weekend and don't forget to follow me on Snapchat for videos of all our family fun (username: thriftsnthreads)!
xx
Shop my picks:
[thefeedproducts style='four']