Top 5 Sunscreens for your Face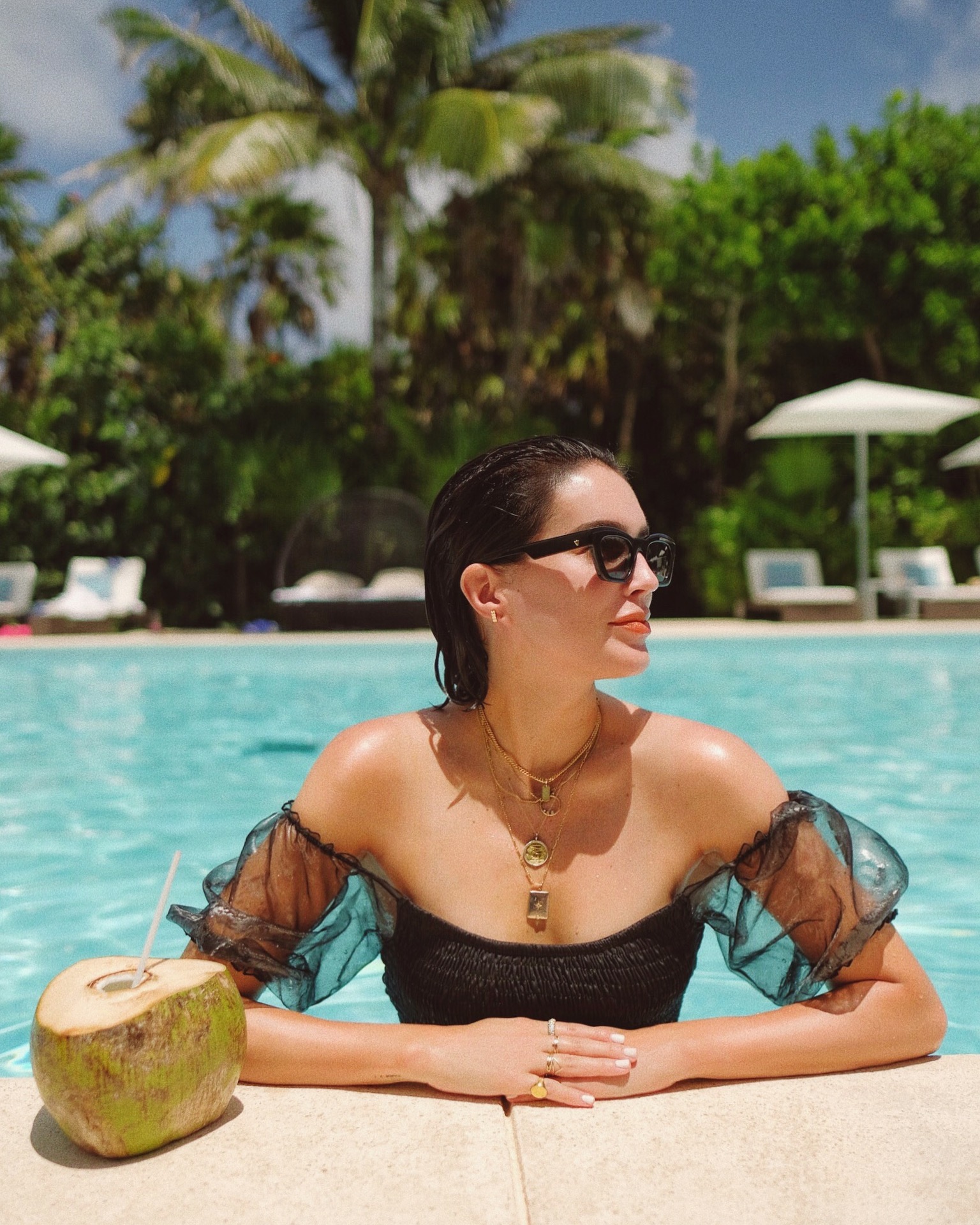 No matter if you are going on a tropical vacation or simply running errands around town, it is absolutely vital that you keep your skin protected from the sun- daily. Sunscreen is one of the biggest secrets of how to keep your skin healthy for as long as possible and it couldn't be any easier. I really haven't struggled with dark spots on my face because I've always been good with wearing sunblock daily and a hat when I'm at the beach- I can't remember the last time my face ever got burned in the sun, probably high school! You should truly be wearing some form of SPF everyday, regardless of the weather. Every morning I have Jadyn apply a sunscreen moisturizer on her face, even if it's cloudy.
I know sometimes when you think of sunscreen you imagine the thick white paste your parents used to slather all over you before you went to the beach in grade school. However, today there are so many different, amazing options for SPF that there is absolutely no excuse to be missing out on this vital skin care step.
Below I have listed some of my favorite sunscreen options for this summer! Enjoy the weather and stay safe in the sun!
1. TATCHA Silken Pore Perfecting Sunscreen SPF 35 (blends easily into your skin and I love how it's not greasy)
2. LANCÔME Bienfait UV SPF 50 (I wear this alone or under my foundation)
3. SUPERGOOP Unseen Sunscreen SPF 40 (provides great coverage and is super light)
4. GLOSSIER Invisible Shield (love that it's a clear watergel)
5. NEUTROGENA Sun Age Shield (great oil-free option with high SPF)
Let me know which ones you guys use!
xx Brittany