high and wide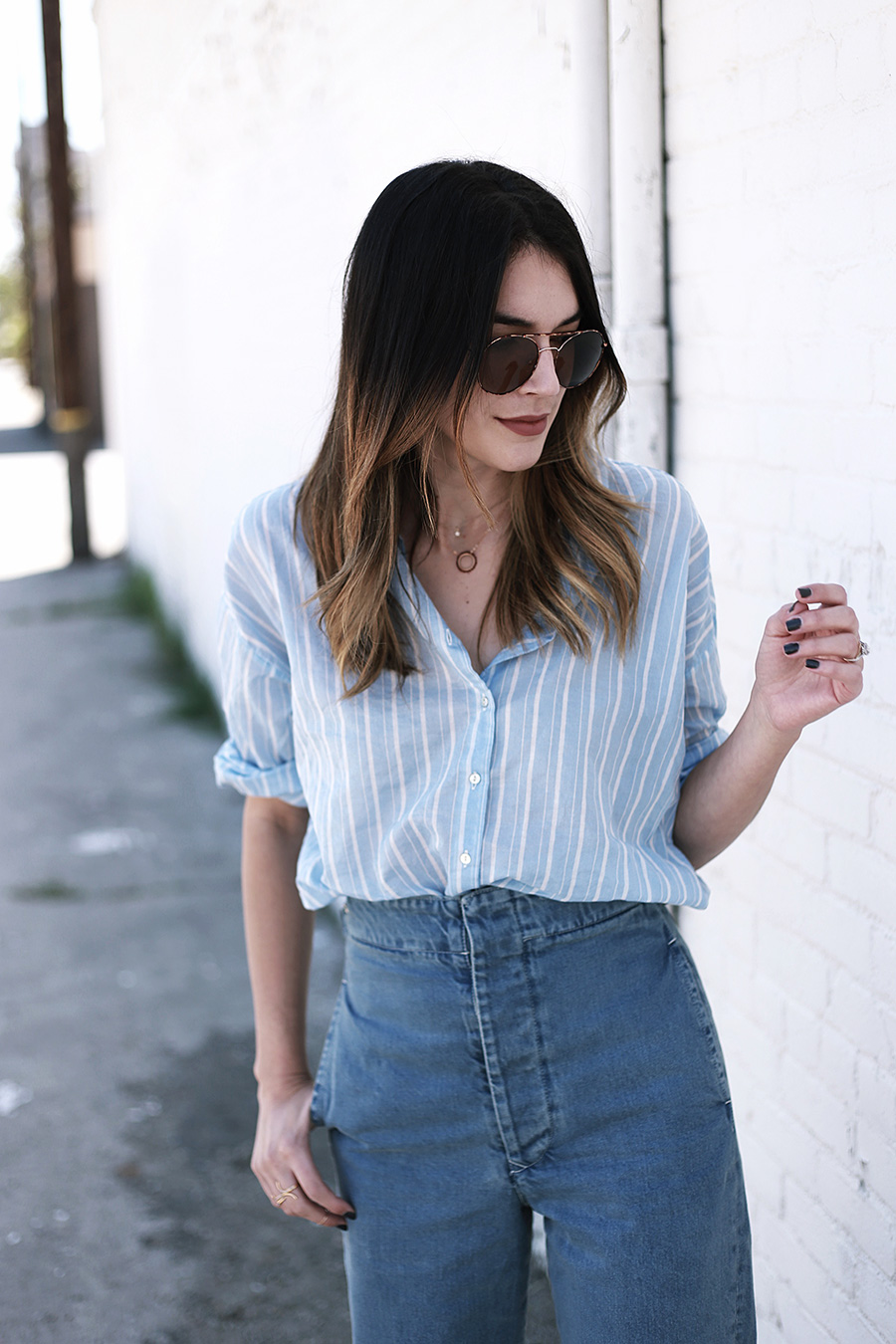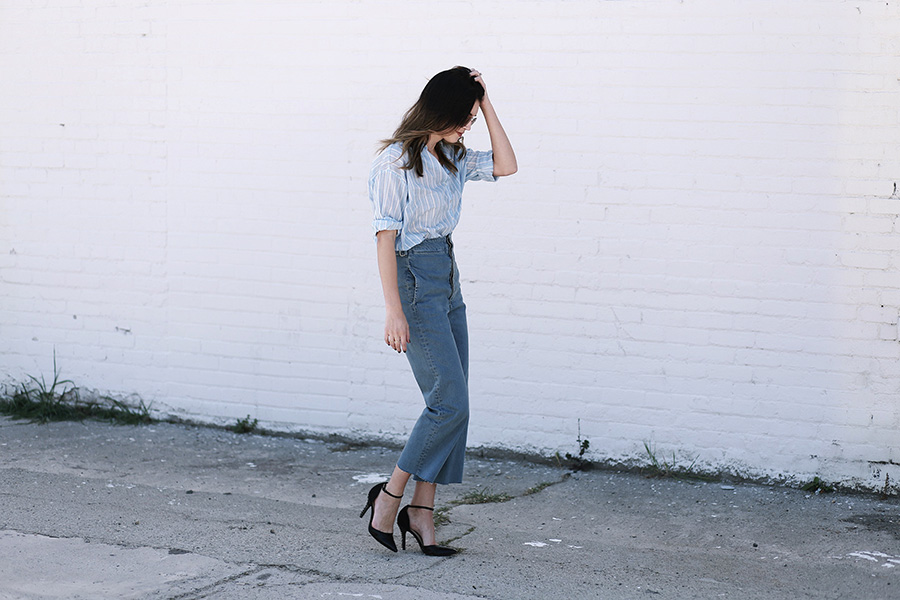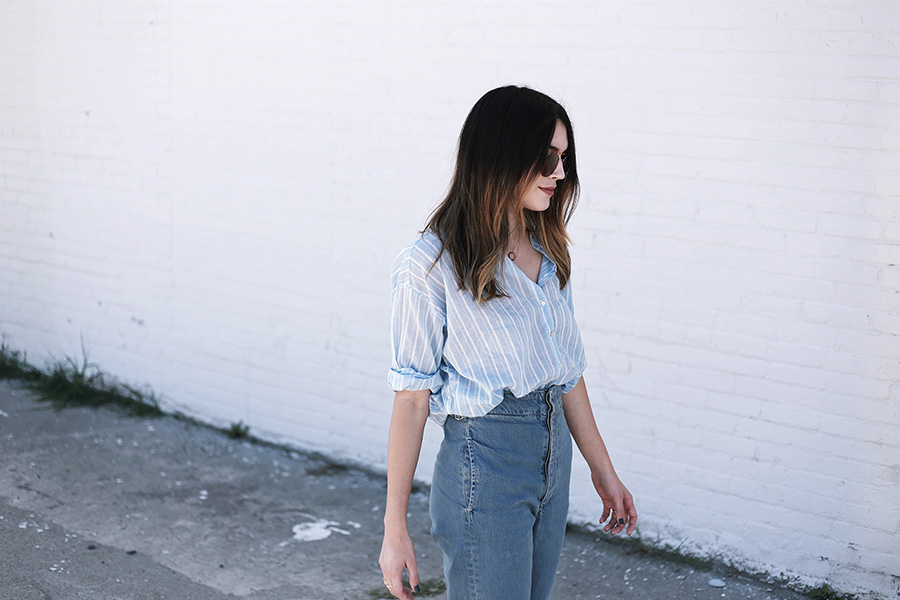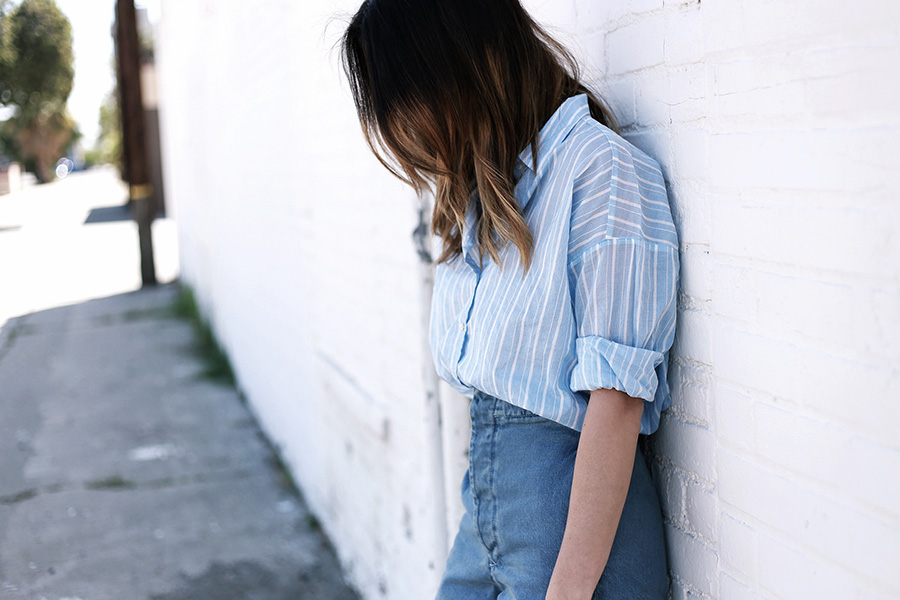 Wearing: ASOS denim (also available in dark blue and black), H&M Blouse (similar here), Sam & Libby heels (last season, new version here or similar here and here)

[thefeedproducts style='four']
You saw this combo last weekend with metallic loafers and you many know by now I can't get enough high waisted denim and I'm not above wearing the same jeans twice in a week (sometimes more depending on my laundry situation)! High waisted works because I love a tucked blouse, and sometimes with being tall- tucking a blouse into low waisted jeans means I'm always readjusting myself throughout the day and retucking (which I can't stand).
Even though I love a great high waisted fit- what immediately made me opt for this style in particular was the ultra wide leg and cropped length. I'm loving flares this season but I'm loving a cropped denim wide leg even more, perfect for an undone-but-still-sophisticated look, while not hiding the shoes. If you don't own a pair yet, I say go for it!
Total sidenote: Who else is on Snapchat and what do you guys think of the app in general? I like the no filter concept- no thinking, just post as you go and whooo cares because it's real life. Find me at username: thriftsnthreads (notice the "n" instead of "and"… my username was too long- clearly I didn't think through social media handles that well when first choosing my blog name). You can usually count on video versions of our daily adventures, the items I post on my Insta (in video) and Jadyn dancing (I wish I had a dose of her energy at times!).
xx Brittany