Lake Arrowhead
Happy Monday! I hope everyone had an awesome and safe 4th of July… we spent the weekend in the mountains and had an amazing time! We visited my friend Heather and her husband's family at their vacation home in Lake Arrowhead. We hung out on the boat, BBQed, ate and ate some more (felt a little like Thanksgiving) and watched a pretty cool firework show.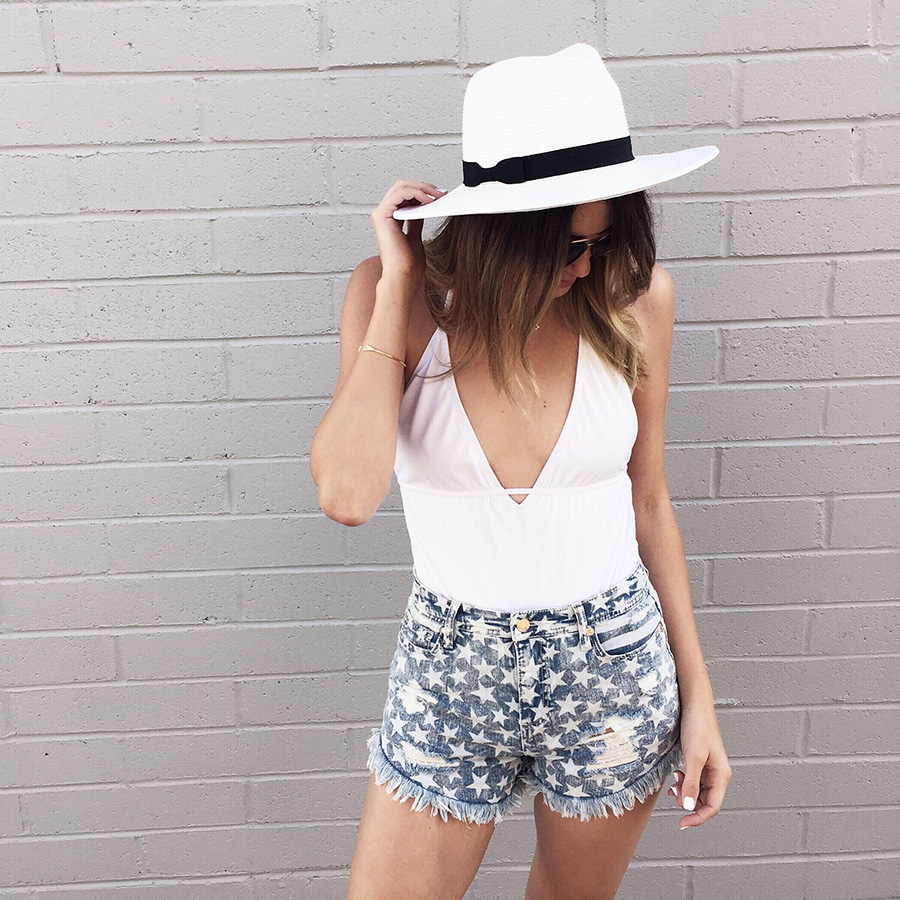 [thefeedproducts style='four']
Swimsuit: BEACHCANDY (similar NASTY GAL or ASOS)
Shorts: TARGET
Hat: TARGET (similar NORDSTROM or FOREVER 21)
I wanted a festive swimsuit but also something I could wear again. A white one-piece seemed like the right choice (I have a huge obsession with one-pieces right now with so many cool options available) plus it doubled as a top for the day paired with my shorts.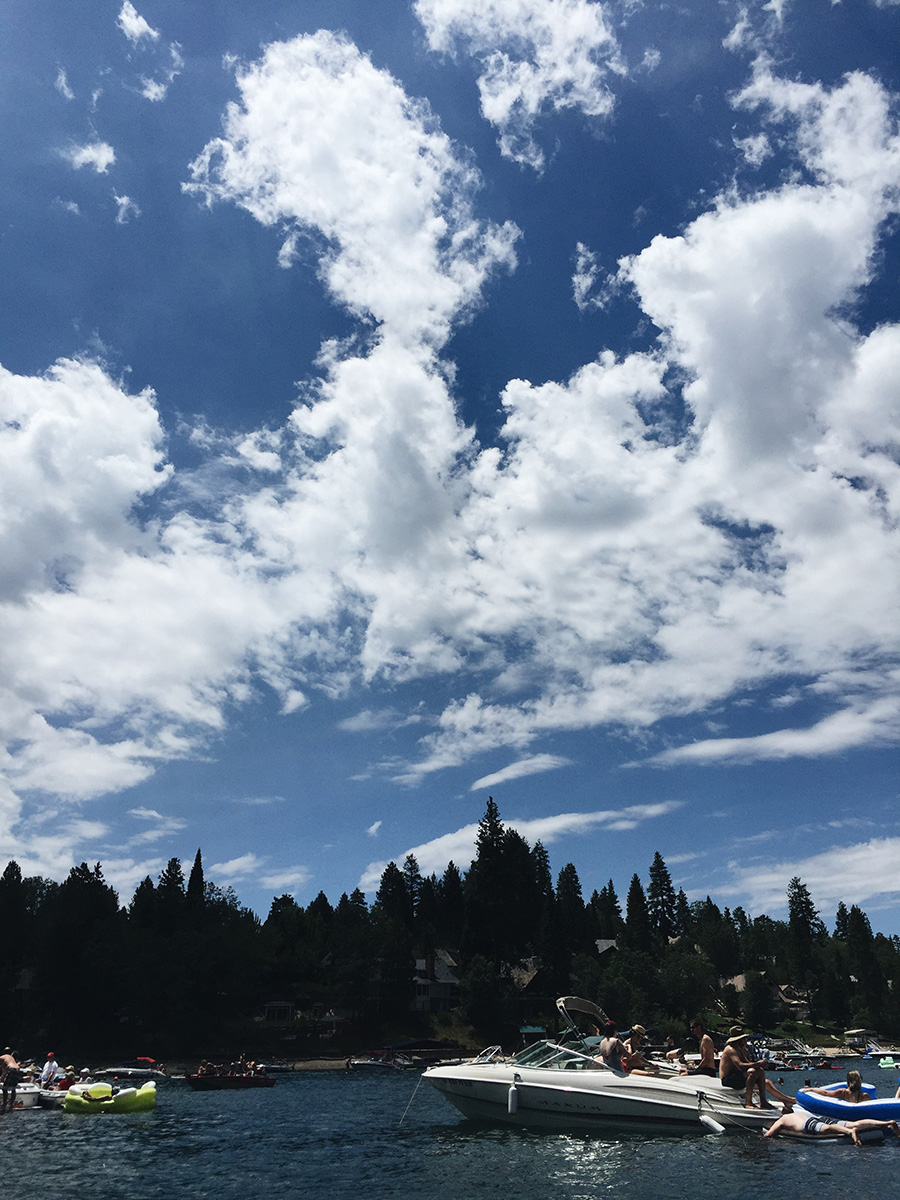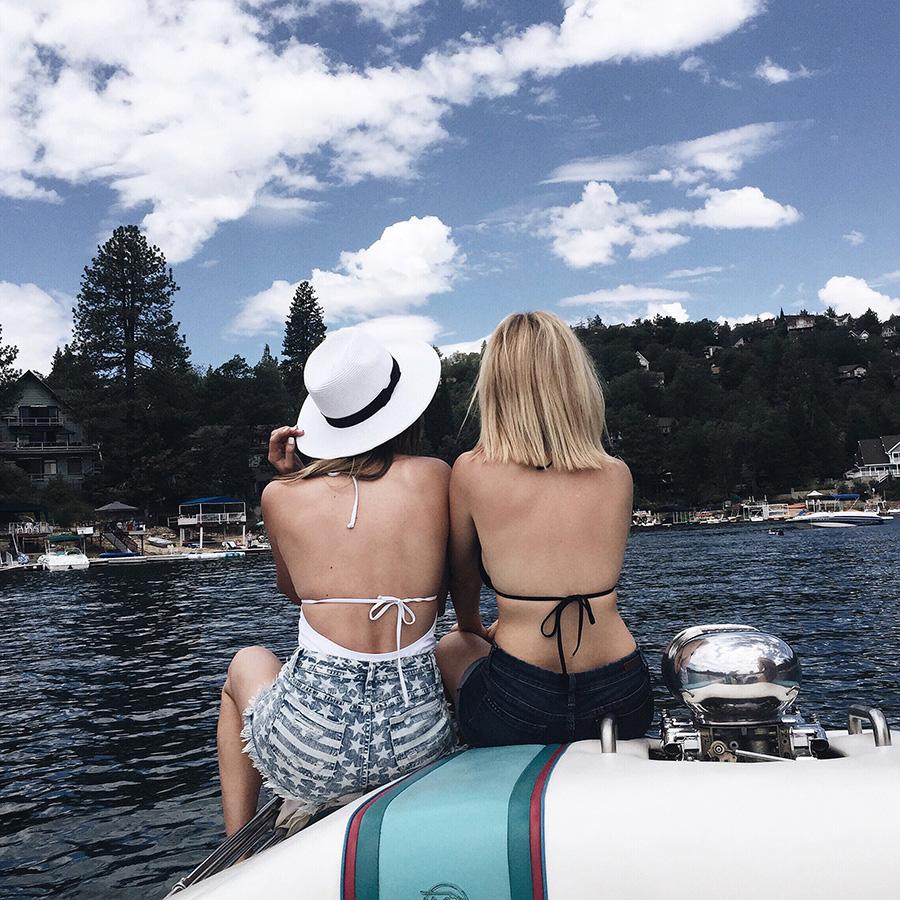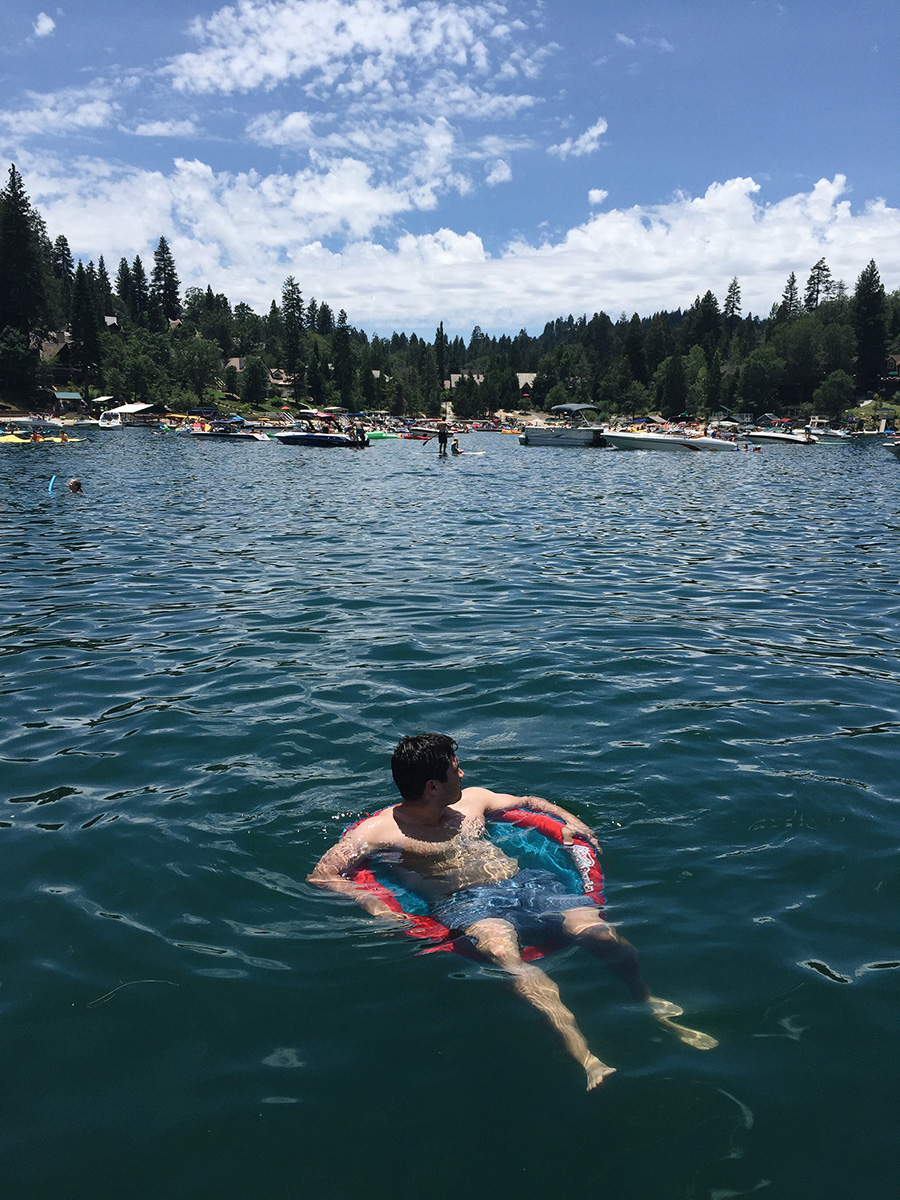 The lake was so gorgeous and the weather was perfect! Definitely not too hot or cloudy- the water was still pretty cold though, I let Jadyn jump in with Anthony (and stood by for moral support). Everyone had their rafts out and music uppppp- it definitely felt like summertime!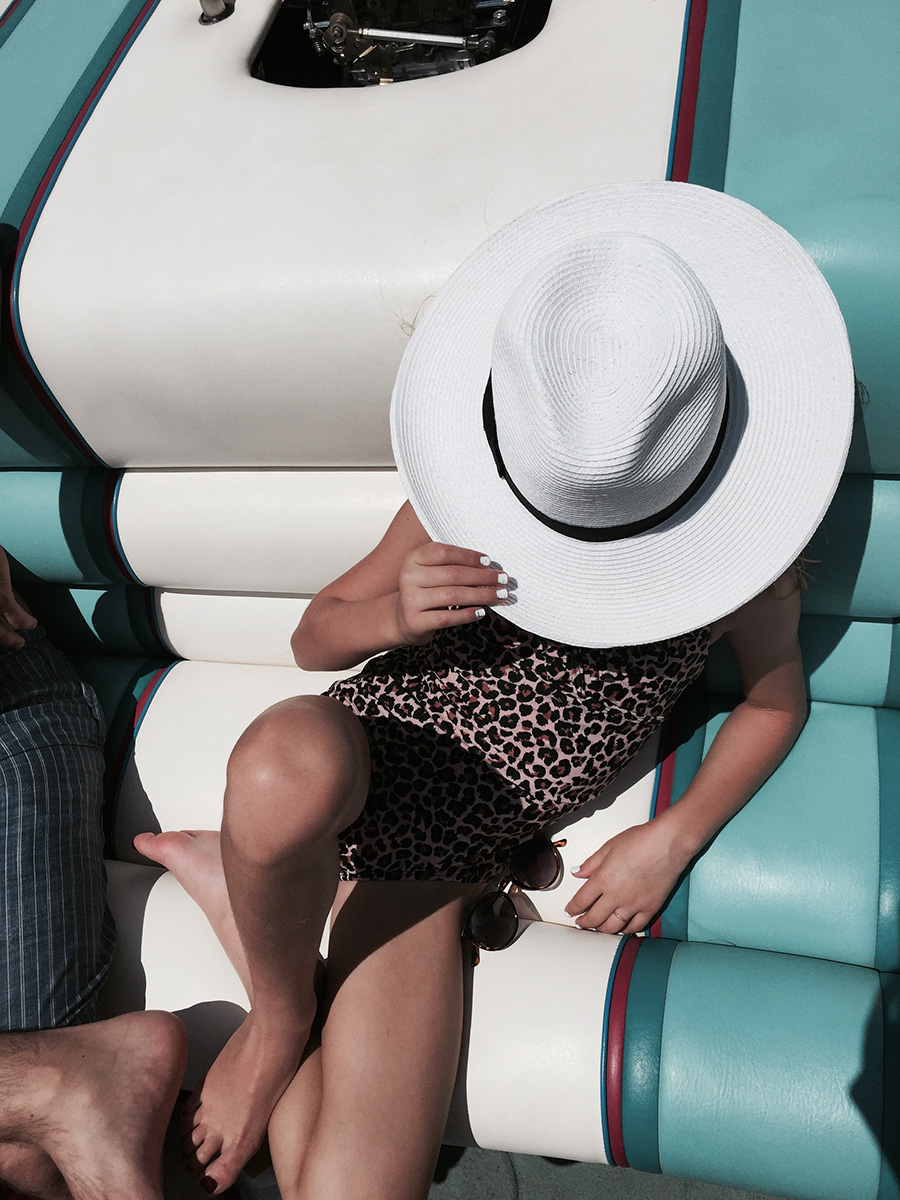 Jadyn was dying to wear her new cheetah print swimsuit when she knew we were going on the boat- forget dressing festive! She had a blast just the same of course.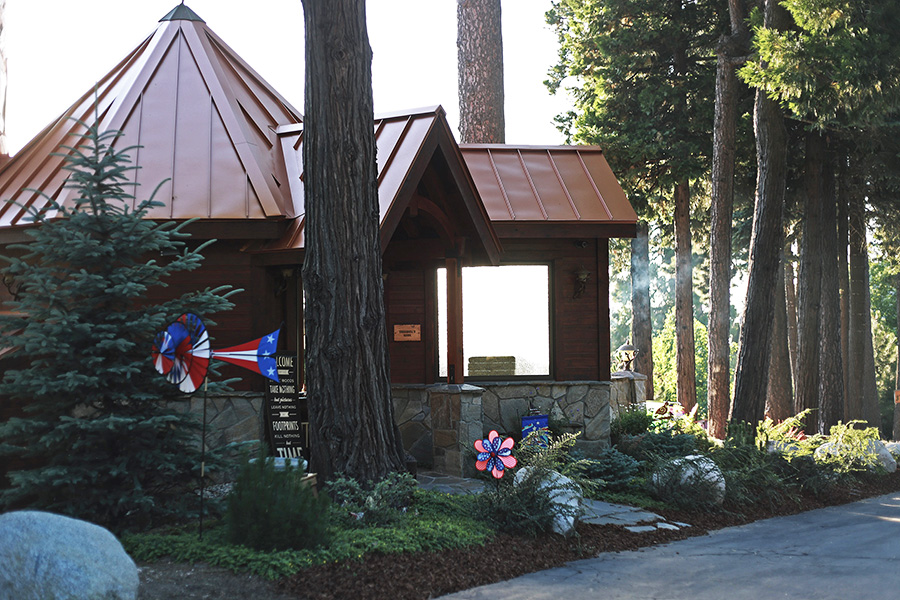 This is Tinkerbell's house (their dog) and guest hangout area. The actual house was a larger version of this one and Pam (Heather's mother-in-law) could basically be an interior designer, I'm obsessed with each room (Snapchat moments).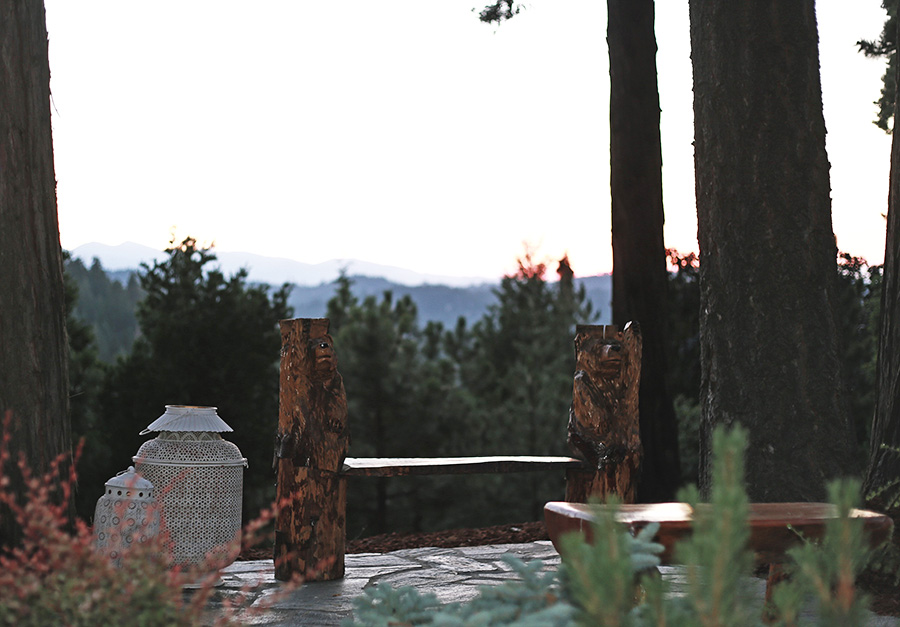 Their lake house is so relaxing, mainly because it's so peaceful with no traffic or sirens and the greenery is amazing. We're definitely more city people than anything but it's really refreshing to go and stay somewhere outside of your usual comfort zone. Heather and I were stressing a few times with the lack of wifi- but we survived. Pam kept saying we need to "go dark" for the 4th…I guess that's the saying for no phones? Clearly we didn't or we wouldn't have had any pics (or Snapchat), but it was nice at times to just forget about the internet. Um, except when we were driving up and missed the main road we needed to take to get to their house… Google maps didn't reroute because we literally lost all service. Let's just say we took a 20 minute detour before we were able to get enough service to call Heather and ask for directions (how old school).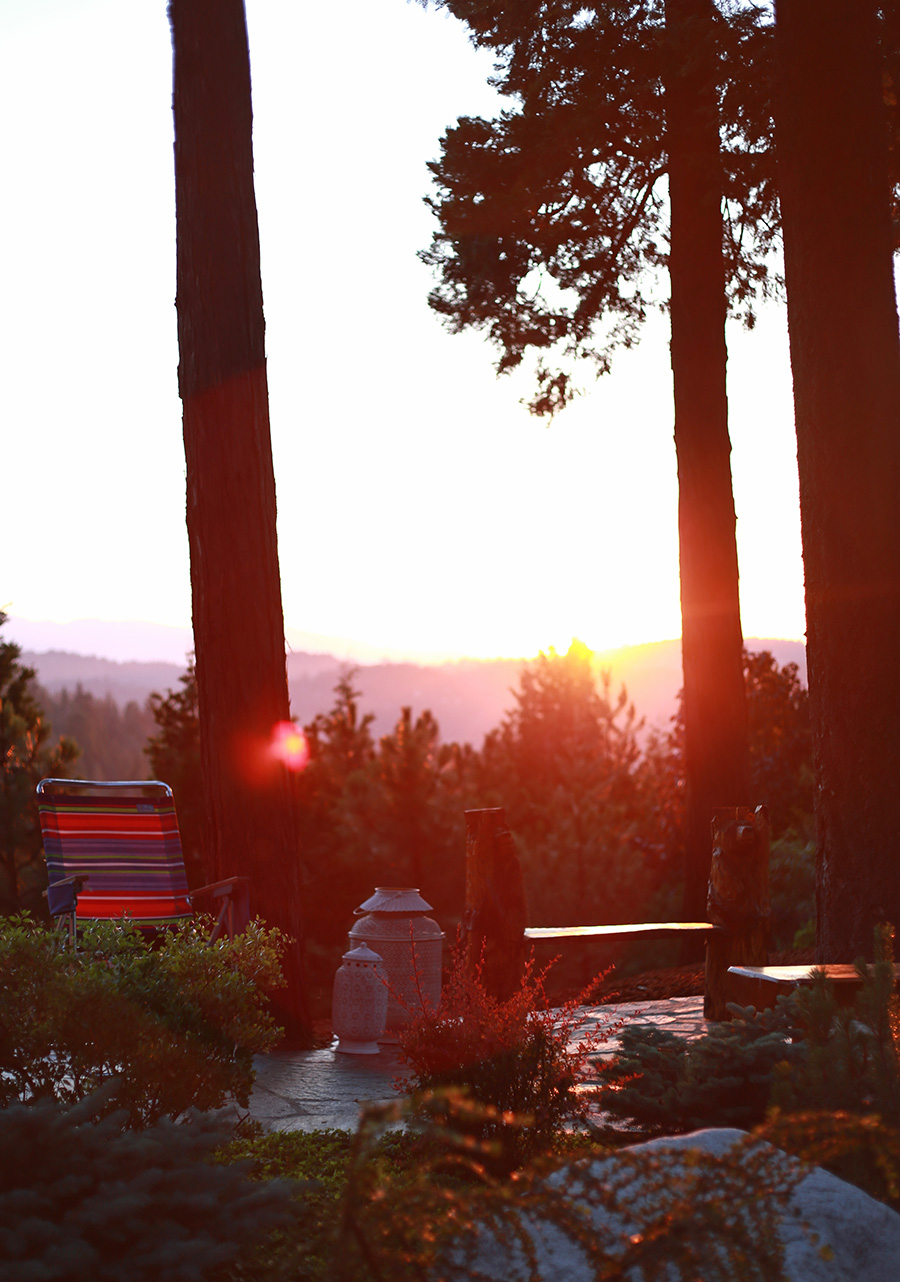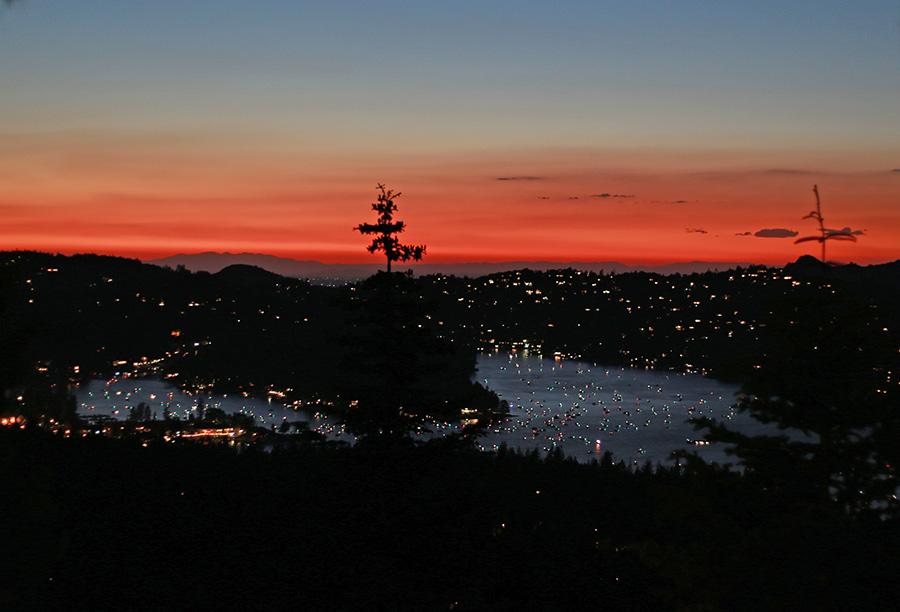 The fireworks were over the lake and lucky for us, we had a perfect view from the house so we didn't need to go too far to get seats. There were a ton of boats on the lake (the tiny lights everywhere) and I think it would be fun to view them from that way as well!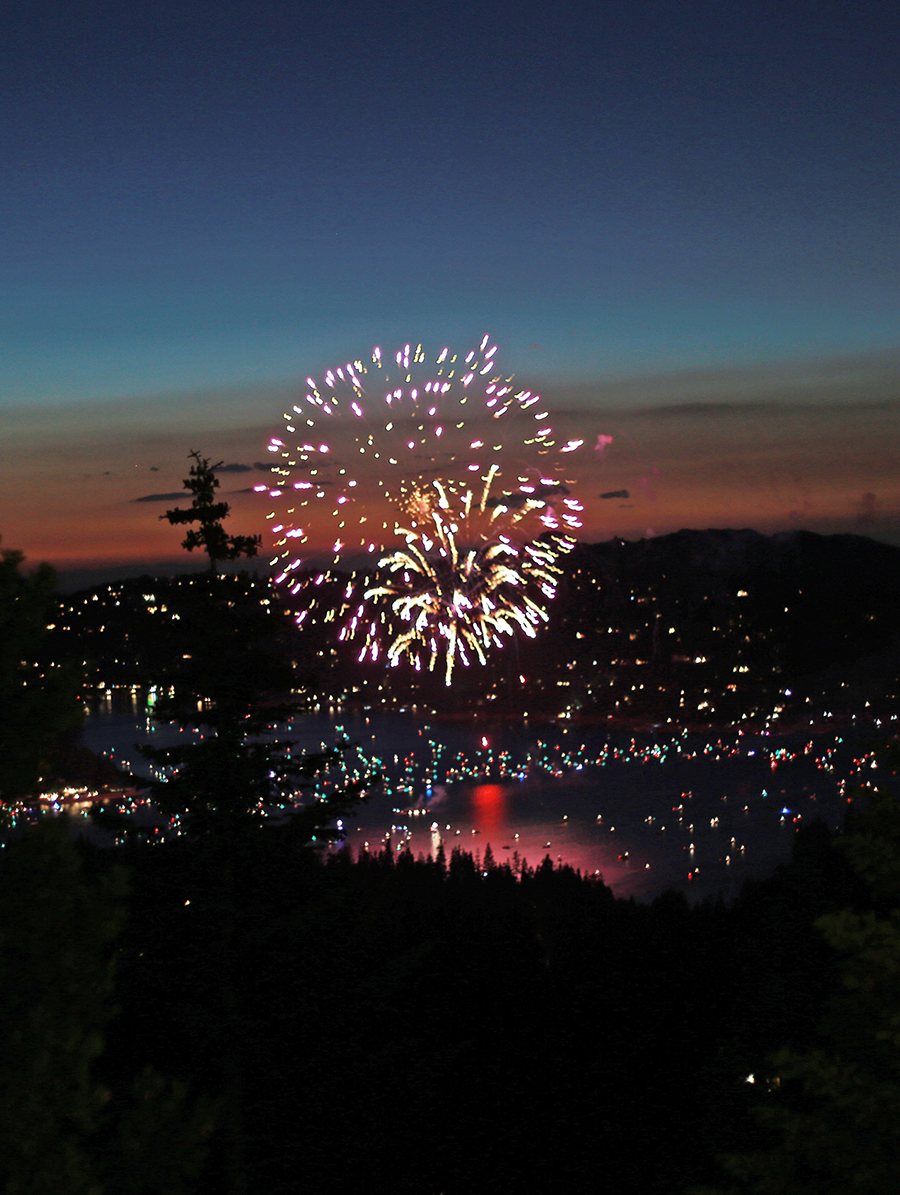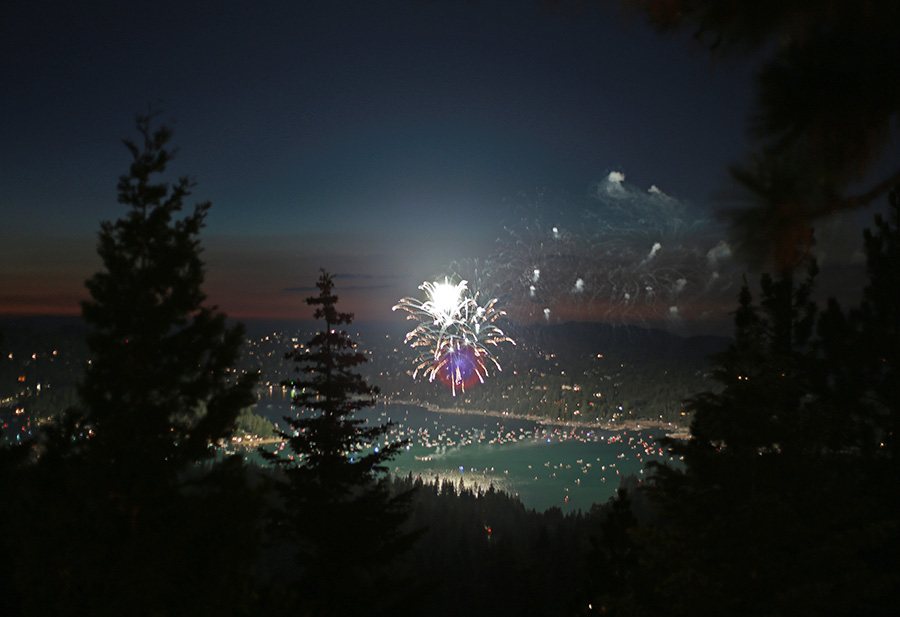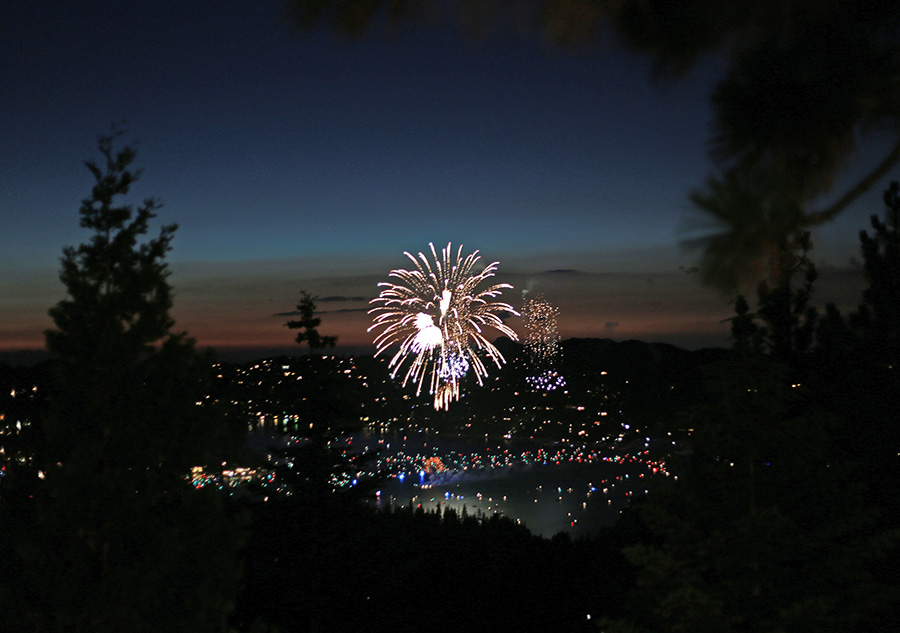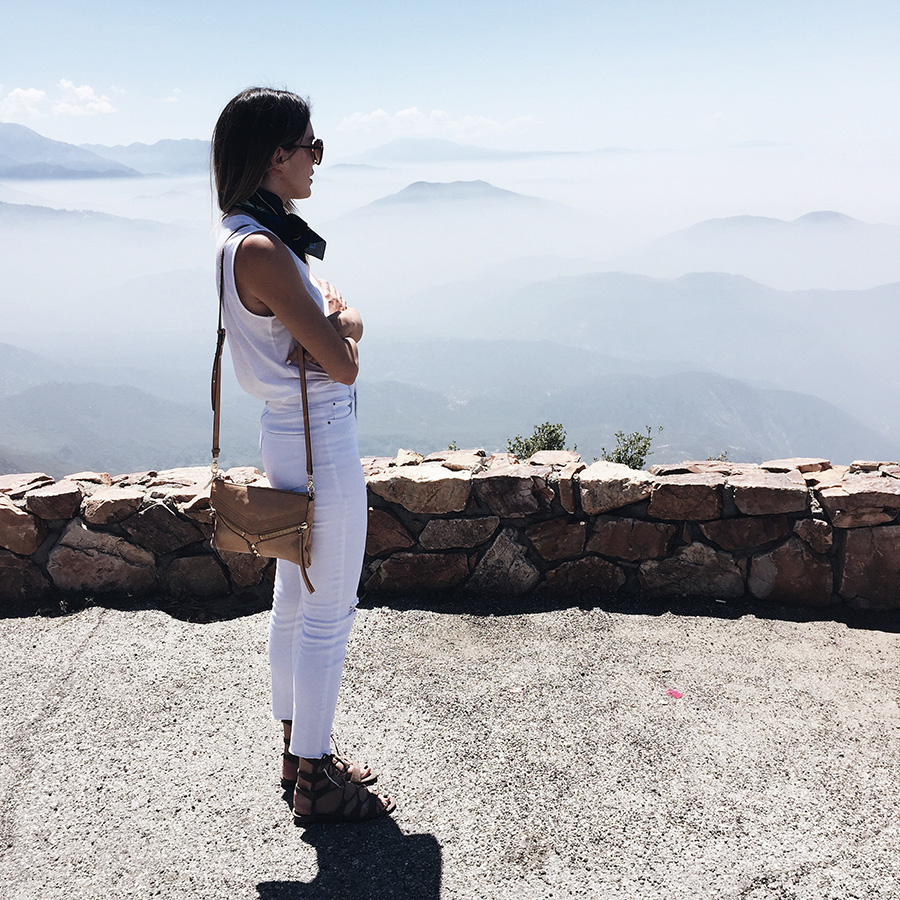 On the way home we stopped at this gorgeous overlook and it was a bit cloudy below so it almost looked like water. The drive down (or up) the mountain is very winding but absolutely breathtaking!
Top: ZARA (similar NORDSTROM)
Jeans: MISSGUIDED (I'm also selling a pair on DEPOP or there's a similar style at NORDSTROM)
Sandals: FOREVER 21 (sold out, but similar style at NORDSTROM)
Crossbody: BOTKIER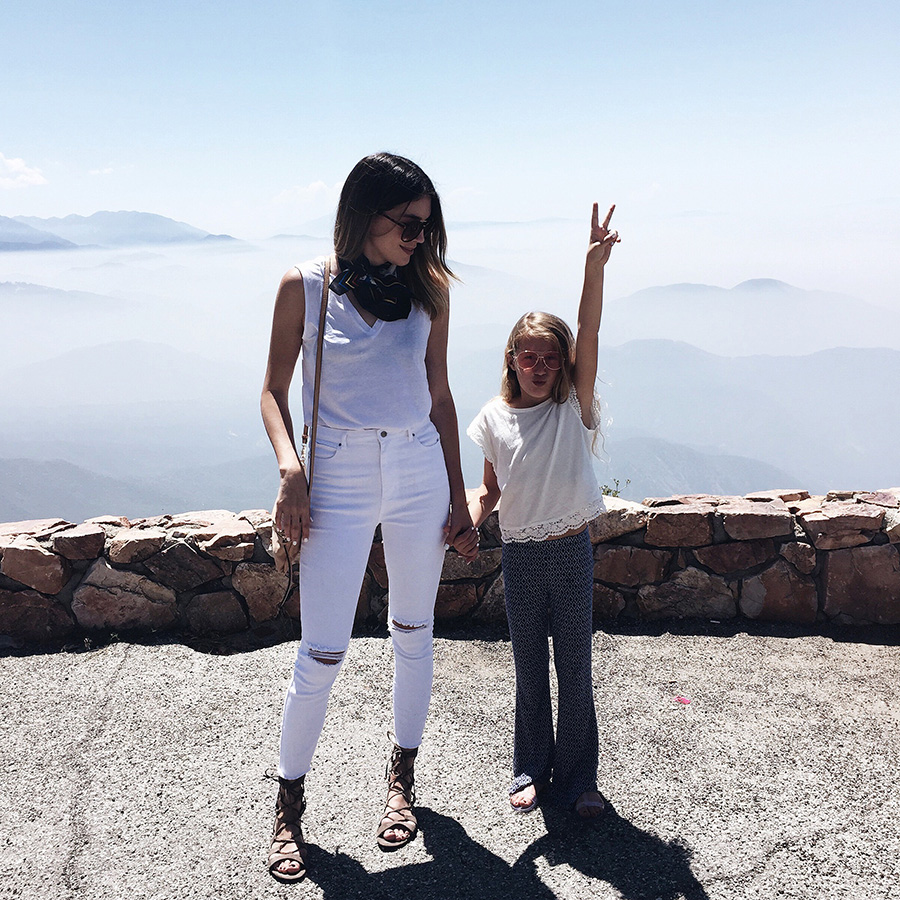 Overall, it was a great trip and a fun holiday! What did you guys do for the 4th? I would love to hear… leave your comments below!
xx Brittany