New York – June 2016
We had such a great time in New York last week, I love the city in the summertime! Here's a quick roundup of where we went and what I wore: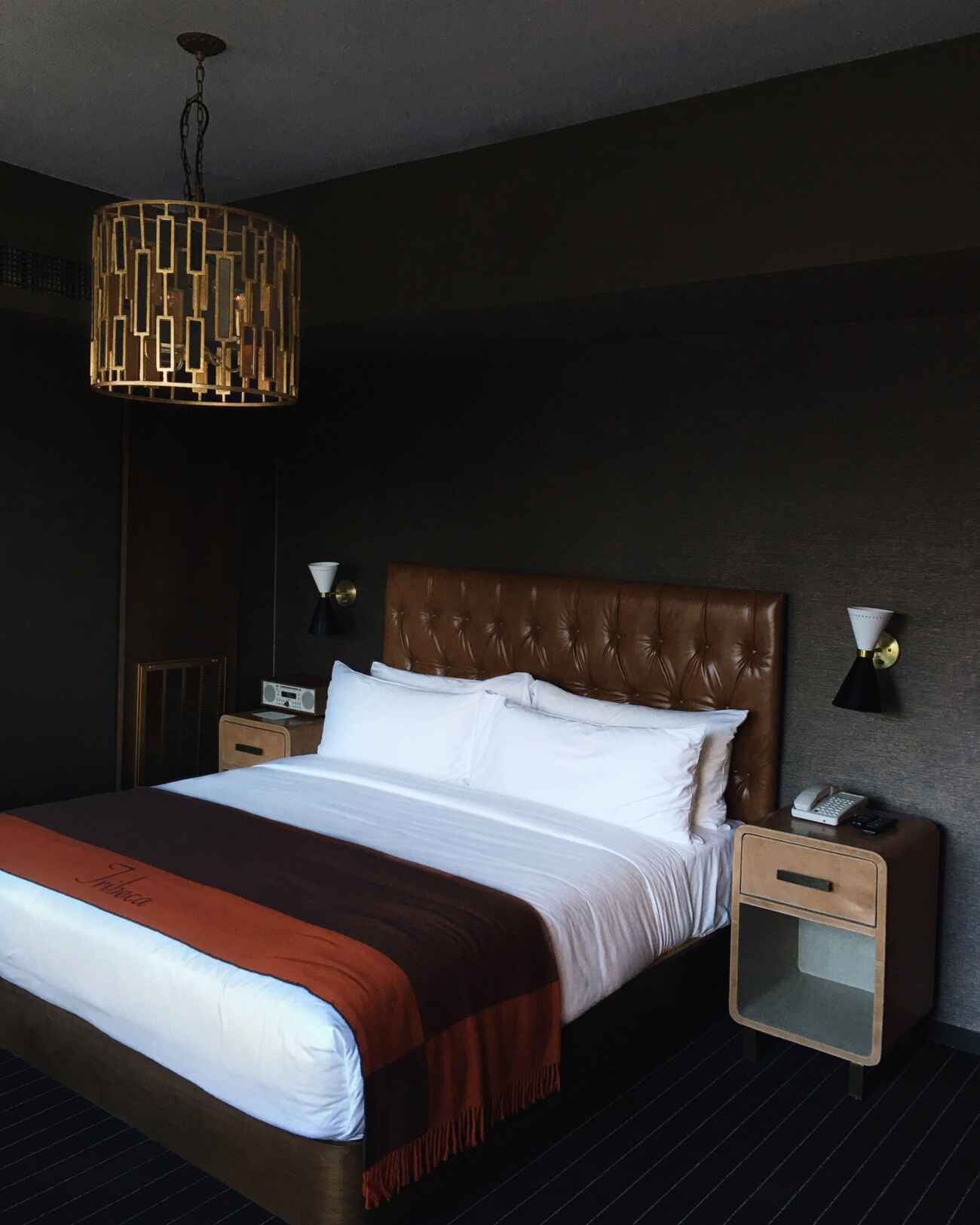 We stayed at The Roxy Hotel in Tribeca and the service is always so amazing, they have the most helpful staff I always feel very welcome when I stay. The location of the hotel is very convenient also as it's walking distance to Soho and a quick drive to West Village and the Meatpacking District.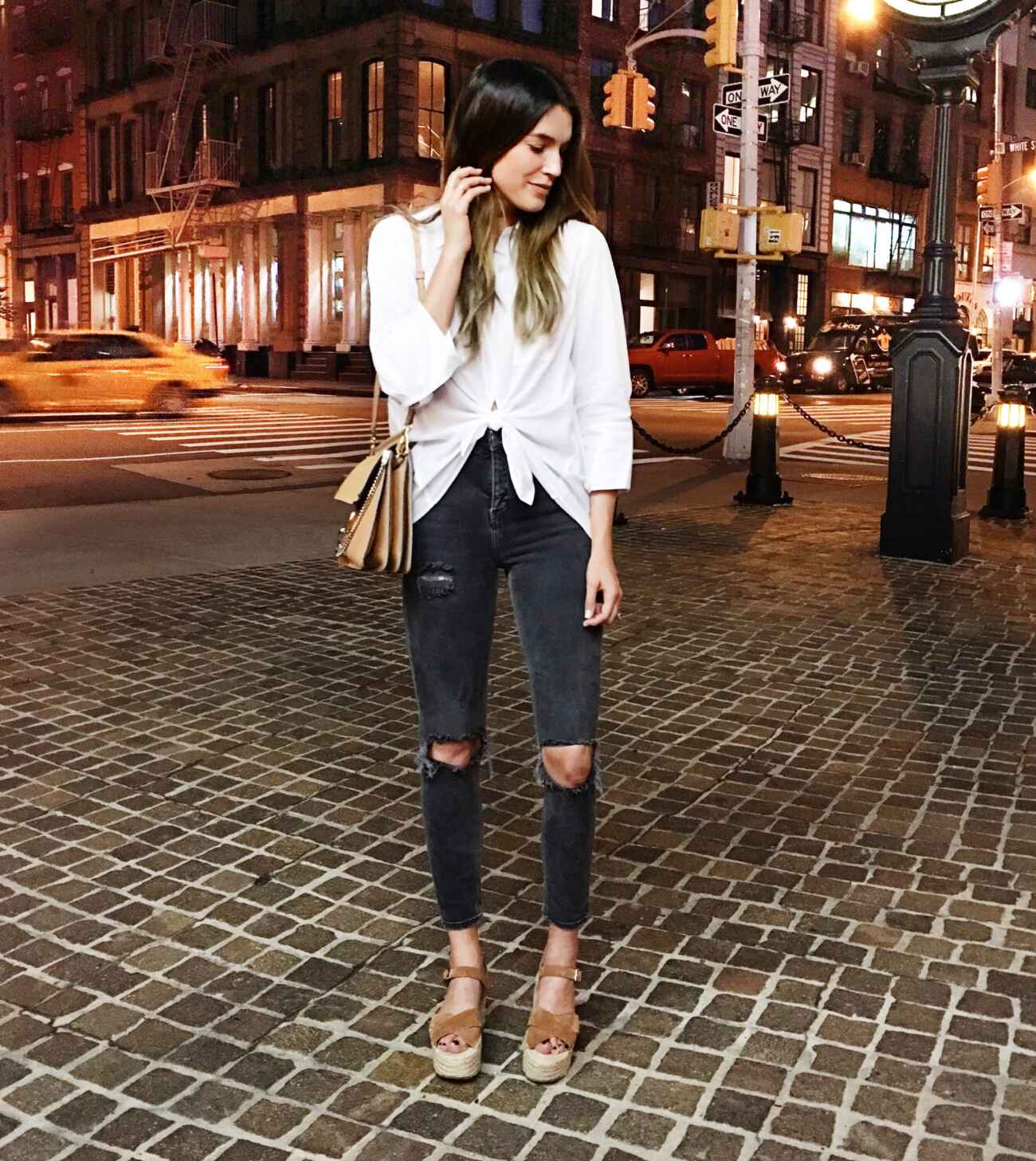 Blouse: BCBG
Jeans: TOPSHOP
Sandals: TOPSHOP
Bag: CHLOE
The first night we went to Tijuana Picnic with Michelle and Paola (who were also in town for the majority of the week, #yay #lovethem) and had 2 orders of the guacamole because it's just that good. I also highly recommend the shrimp tacos and the ezquites.
The next day I ran around to meetings and showroom visits while also stopping for a matcha latte at a new cute spot in town, Cha Cha Matcha.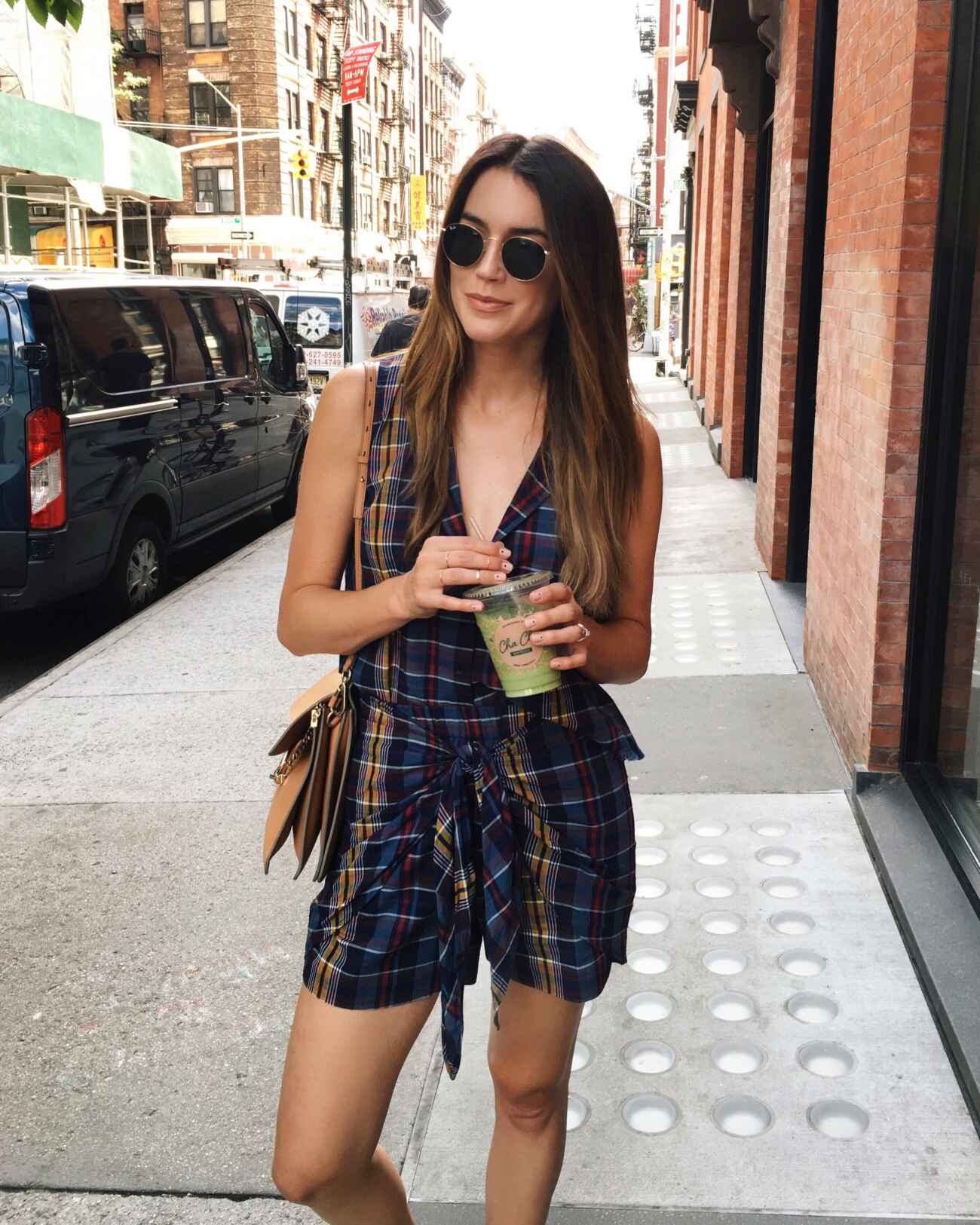 Top: MADEWELL
Bottoms: MADEWELL
Sunglasses: RAY-BAN
Bag: CHLOE
On Wednesday I was in Brooklyn all day shooting a fun campaign that will be out soon, I really loved the area and wish I had more time to explore that area as well.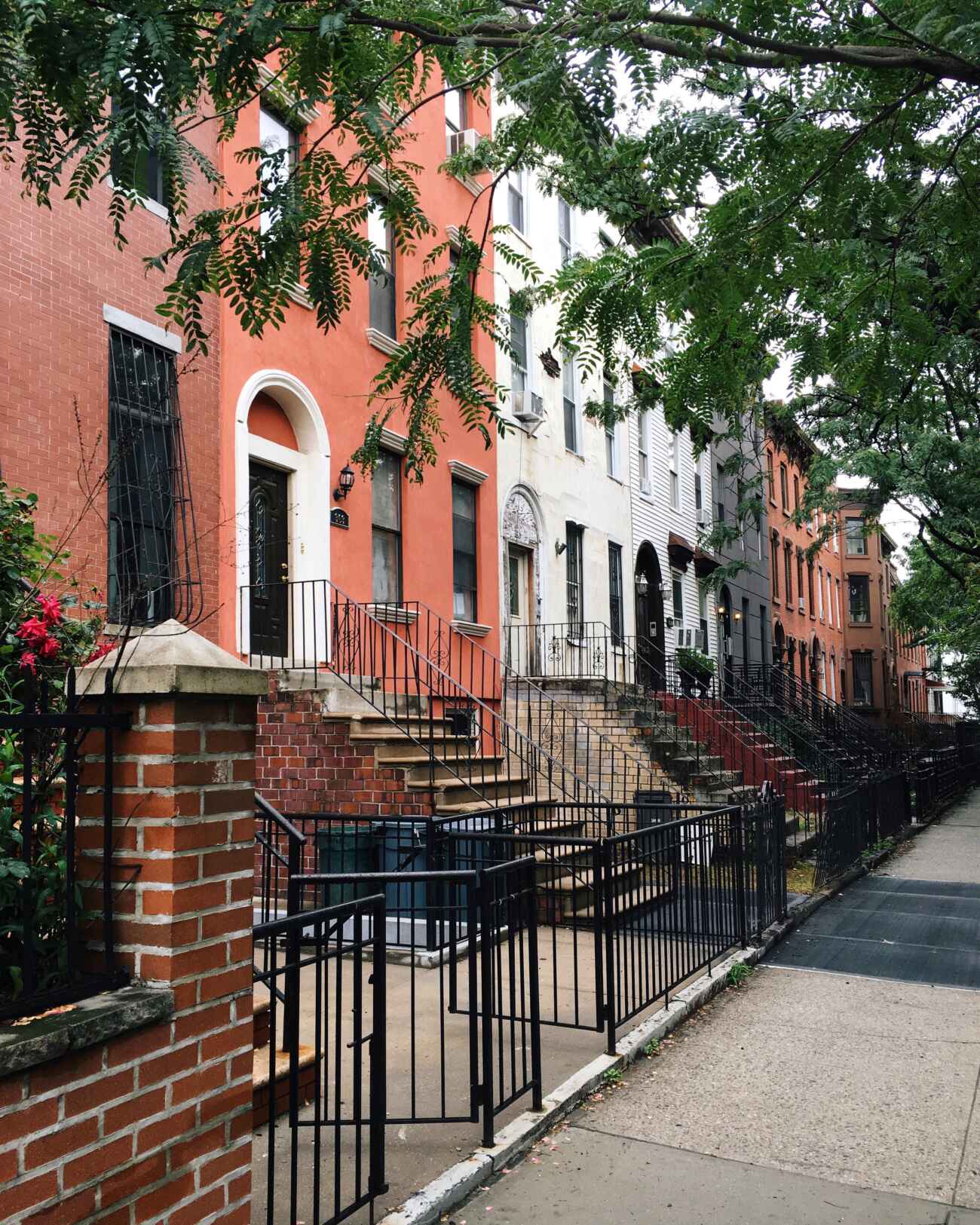 On Thursday I flew back to LA for less than 24 hours for a job so didn't have much time to explore that day, but Friday morning we were back in the city and ready for a fun weekend!
Top: SANCTUARY
Jeans: ASOS
Sandals: FOREVER 21
Sunglasses: RAY-BAN
Bag: CHLOE
Friday afternoon I shot a segment for Style Code Live at their studio, watch the episode HERE. We also ate at Macao for dinner.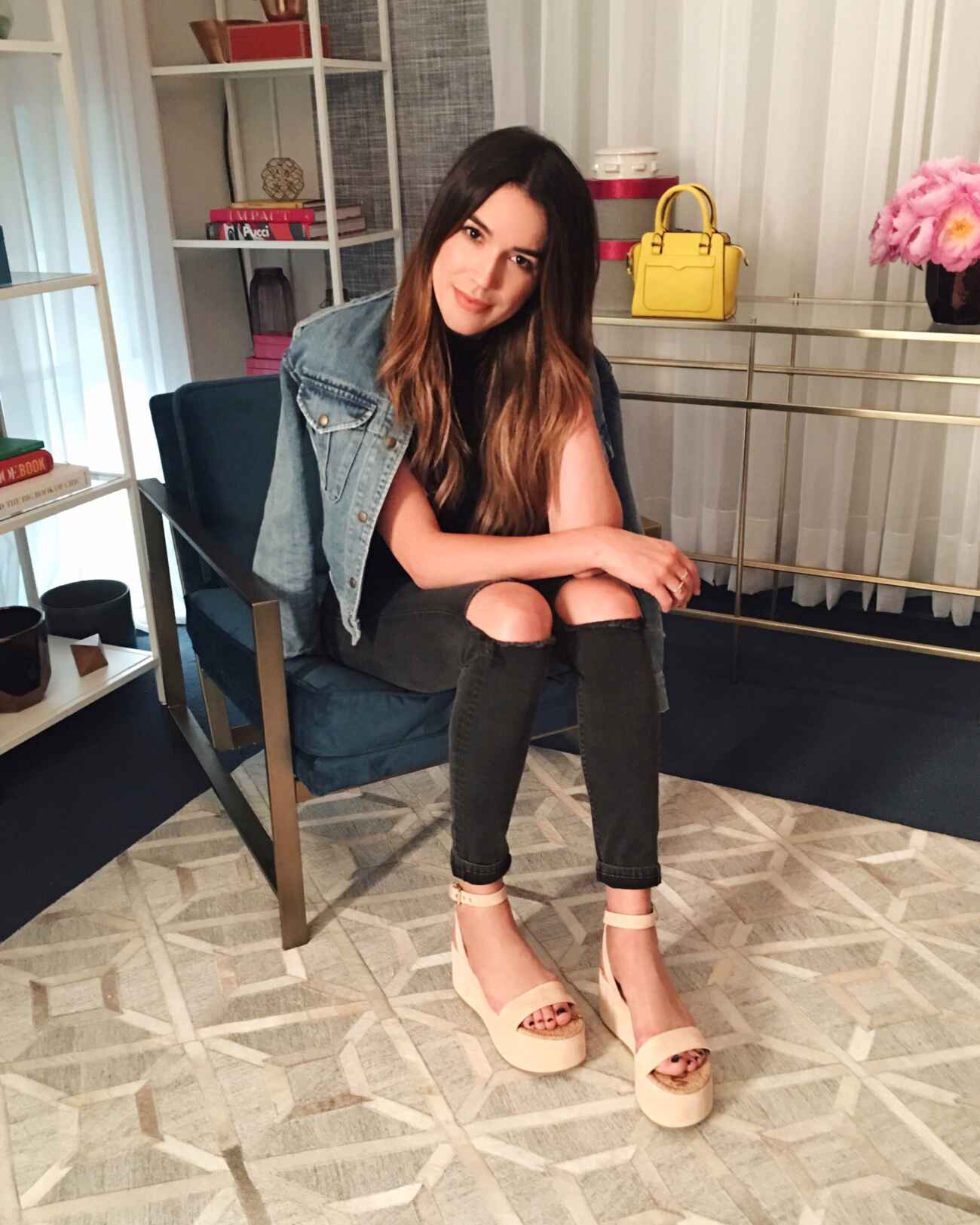 Sandals: SAM EDELMAN
Saturday we slept in a bit (damn blackout curtains lol) skipped breakfast and went straight for lunch at Tacombi on Bleeker Street. You may know already from my Snapchat that I live for spicy food and this place was on point with the sauces at the table!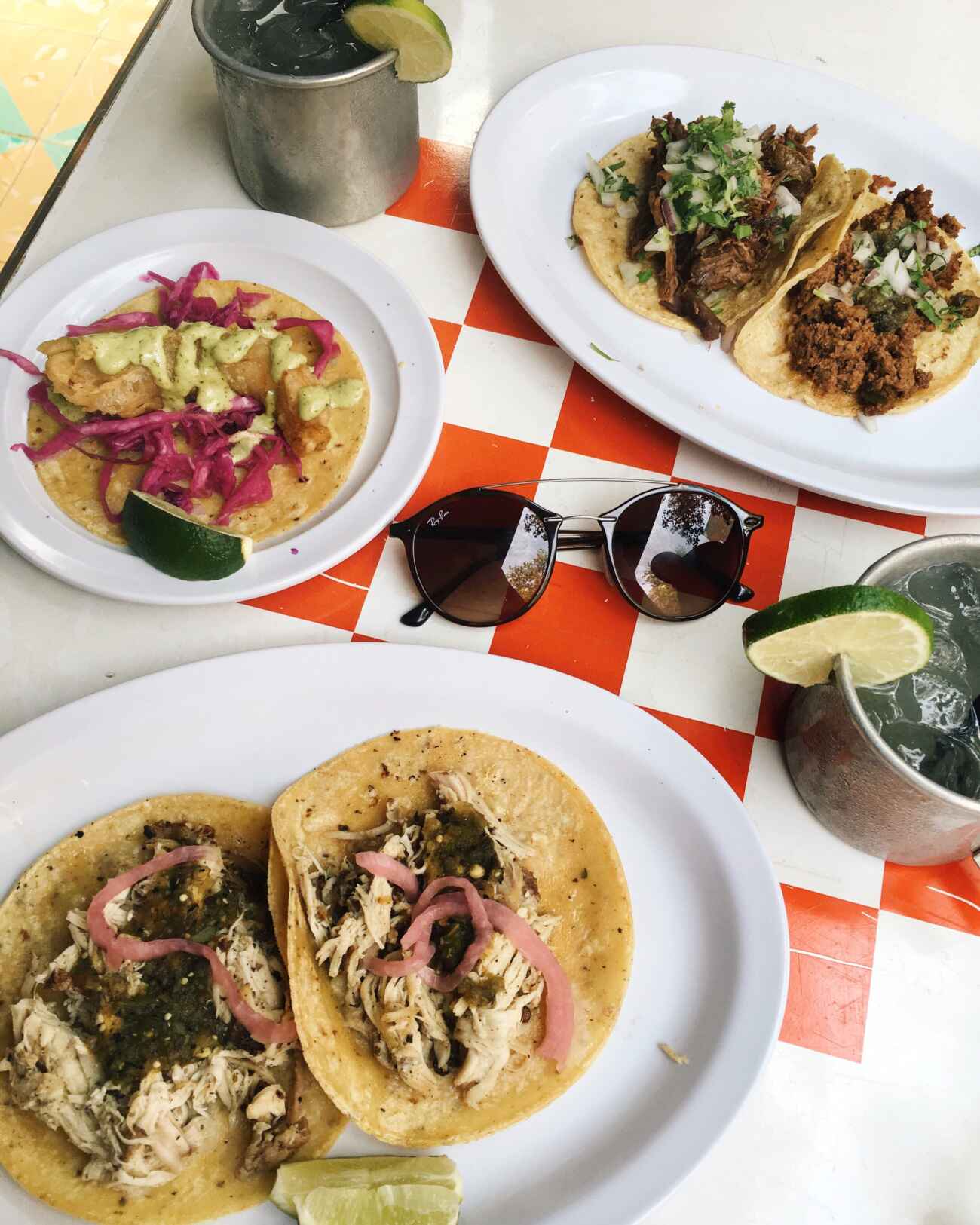 Sunglasses: RAY-BAN
We walked around Bleeker for a bit then headed to 5th avenue to explore with more tourist vibes. I treated myself to a new Gucci bag that I had been eyeing for a little while now!
Top: FOREVER 21 (sold out)
Jeans: ASOS (sold out)
Shoes: MANGO
Sunglasses: RAY-BAN
We then headed to Top of the Rock to check out the amazing views!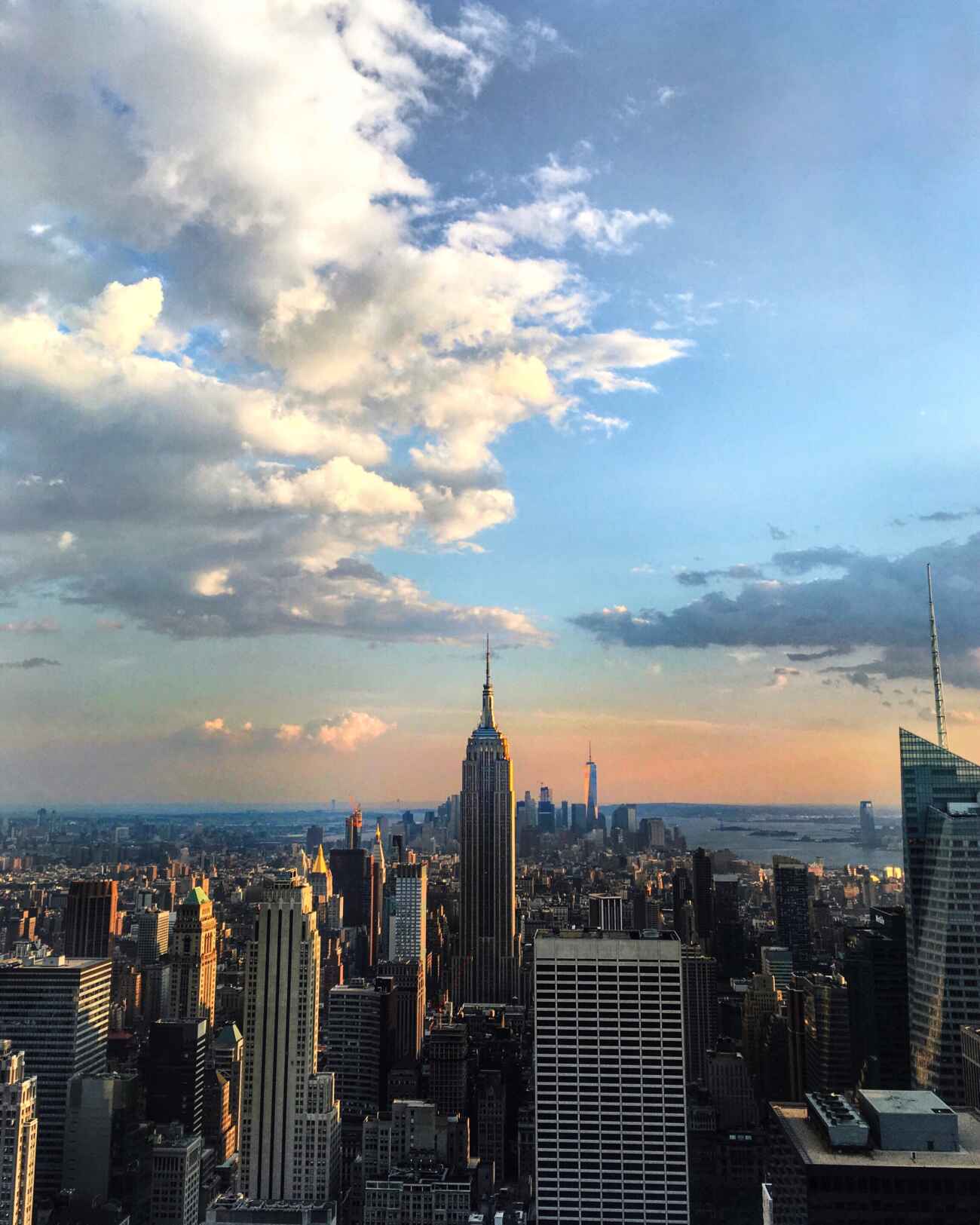 Sunday we hung out with Moti and went to breakfast at The Butcher's Daughter in Nolita then chased down an ice cream truck for the best cones! 🙂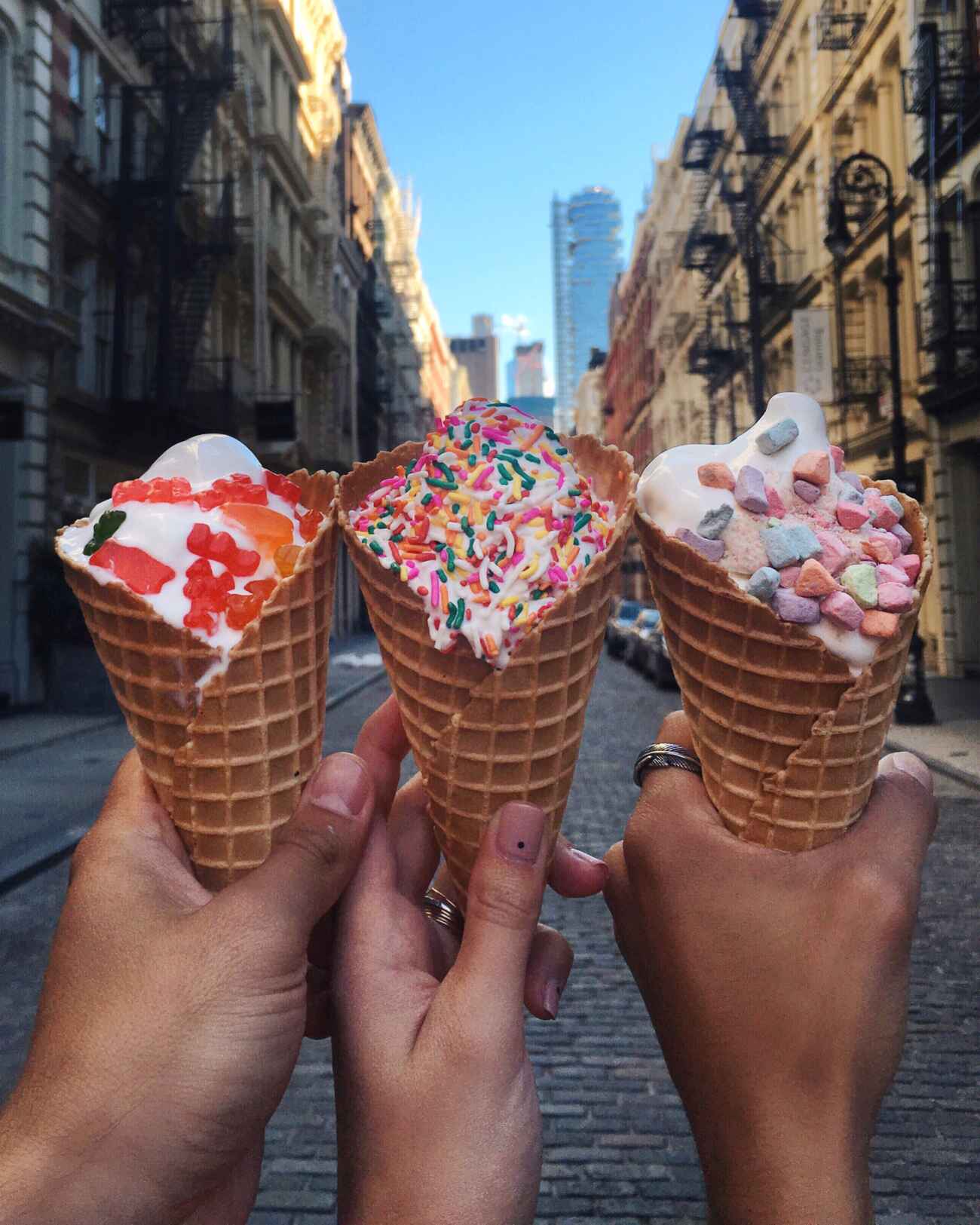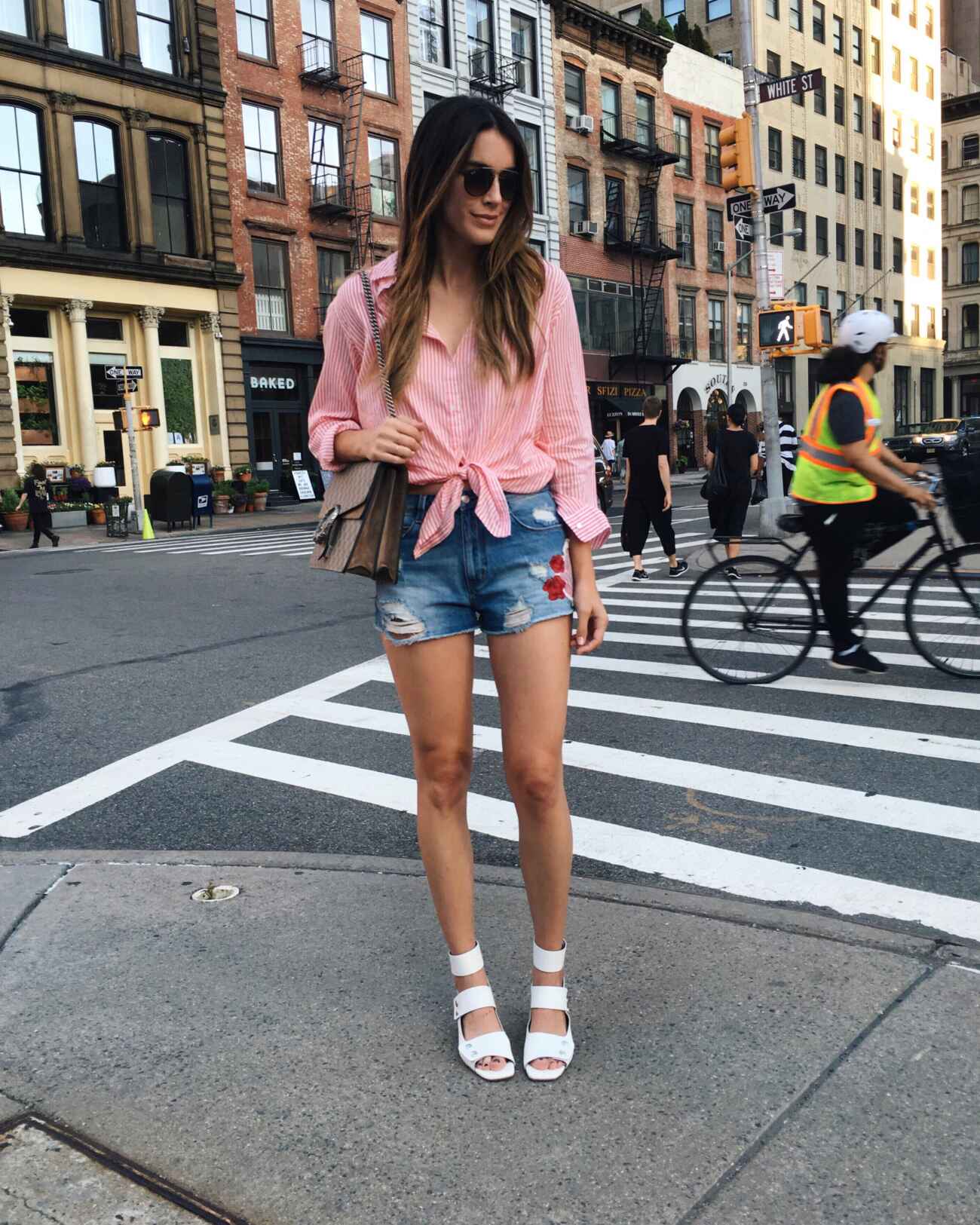 Top: ZARA
Shorts: ZARA
Sandals: ZARA
Bag: GUCCI
Sunglasses: RAY-BAN
On our last day we ate breakfast at Jack's Wife Freda on Carmine Street and loved the poached eggs and the fresh squeezed juice. If I lived in NY I could imagine myself eating there weekly, it was delish.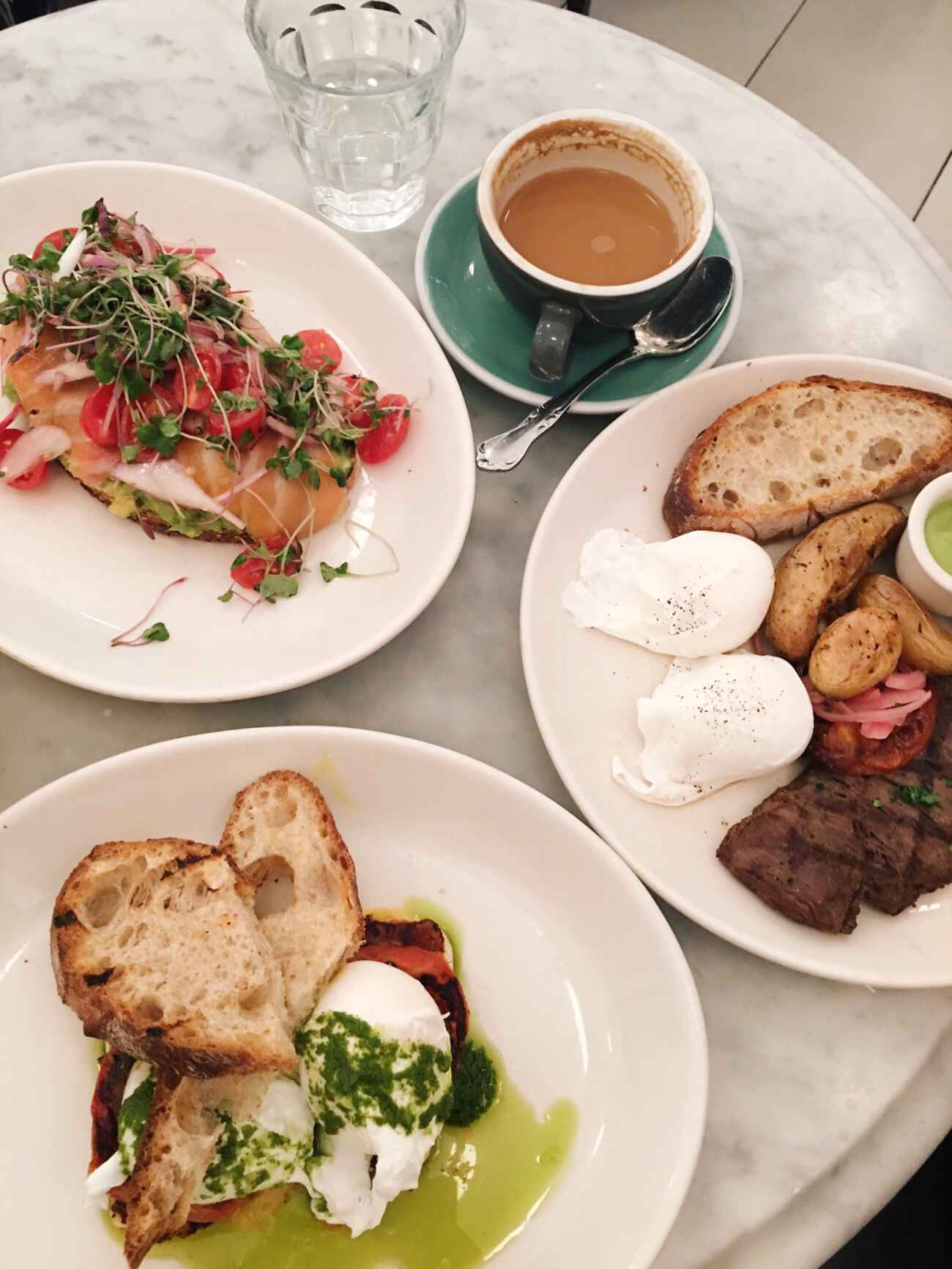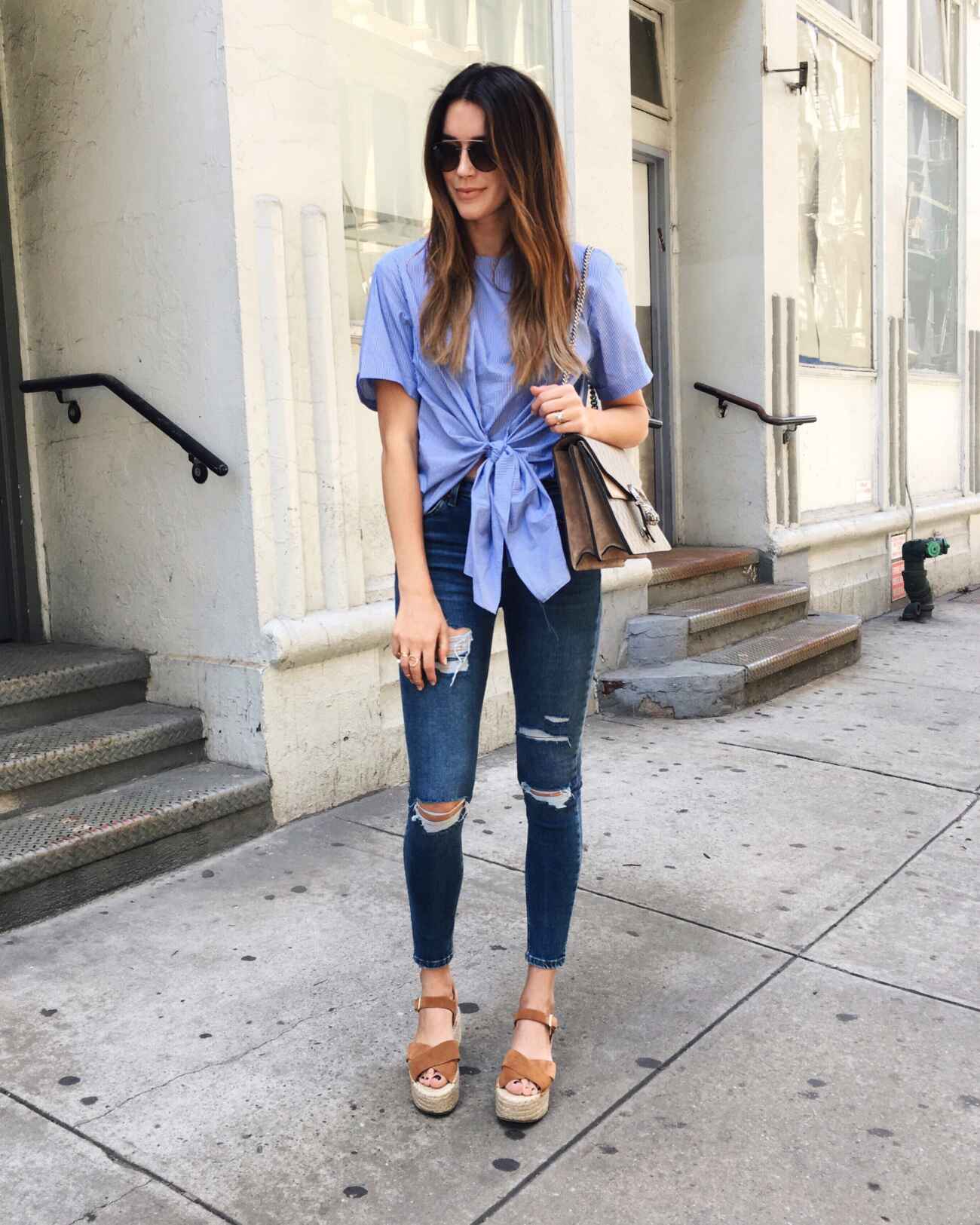 Blouse: ZARA
Jeans: TOPSHOP
Sandals: TOPSHOP
Bag: GUCCI
Sunglasses: RAY-BAN
Overall it was a crazy busy trip and I always leave New York wanting to go back, this time was no exception!
xx Brittany