Memorial Day Weekend in La Jolla, CA
This past Memorial Day Weekend, we decided to have a family staycation in La Jolla, California. La Jolla is located right in San Diego along the coastline. It's a really cute beach town with amazing ocean views and a pretty downtown area. It was only about a 2 hour drive from Pasadena to La Jolla which was perfect! Jadyn was really excited to go someplace new and of course swim lol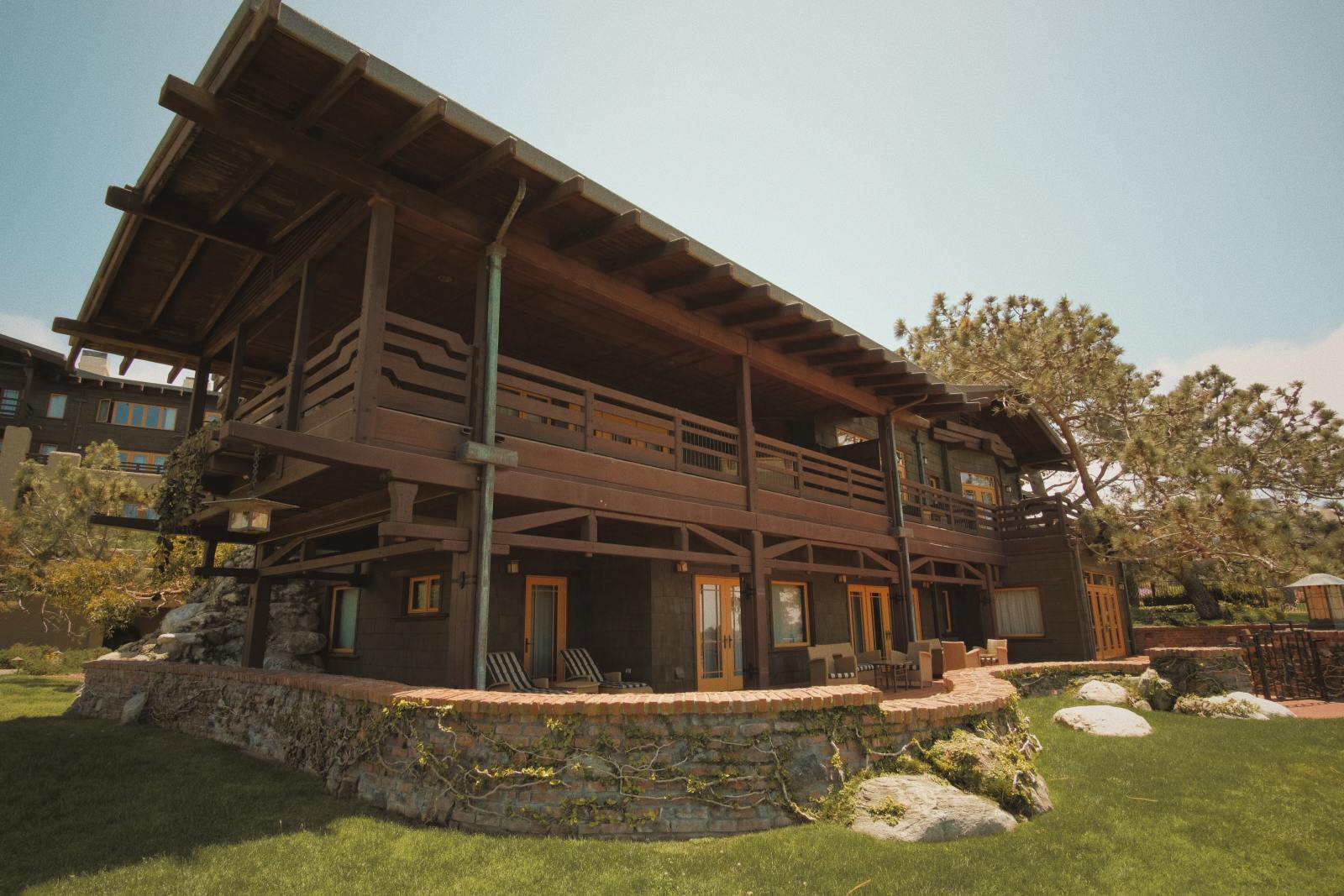 We stayed at The Lodge at Torrey Pines which overlooks Torrey Pines Golf Course with the Pacific Ocean. It's one of the top hotels in La Jolla and I loved how charming the hotel was, it had a cool lodge/cabin vibe. The staff were extremely welcoming/accommodating and it truly felt like our little weekend home. Our suite was the perfect size and I loved how roomy and comfortable it was, not to mention the view outside our window was so beautiful.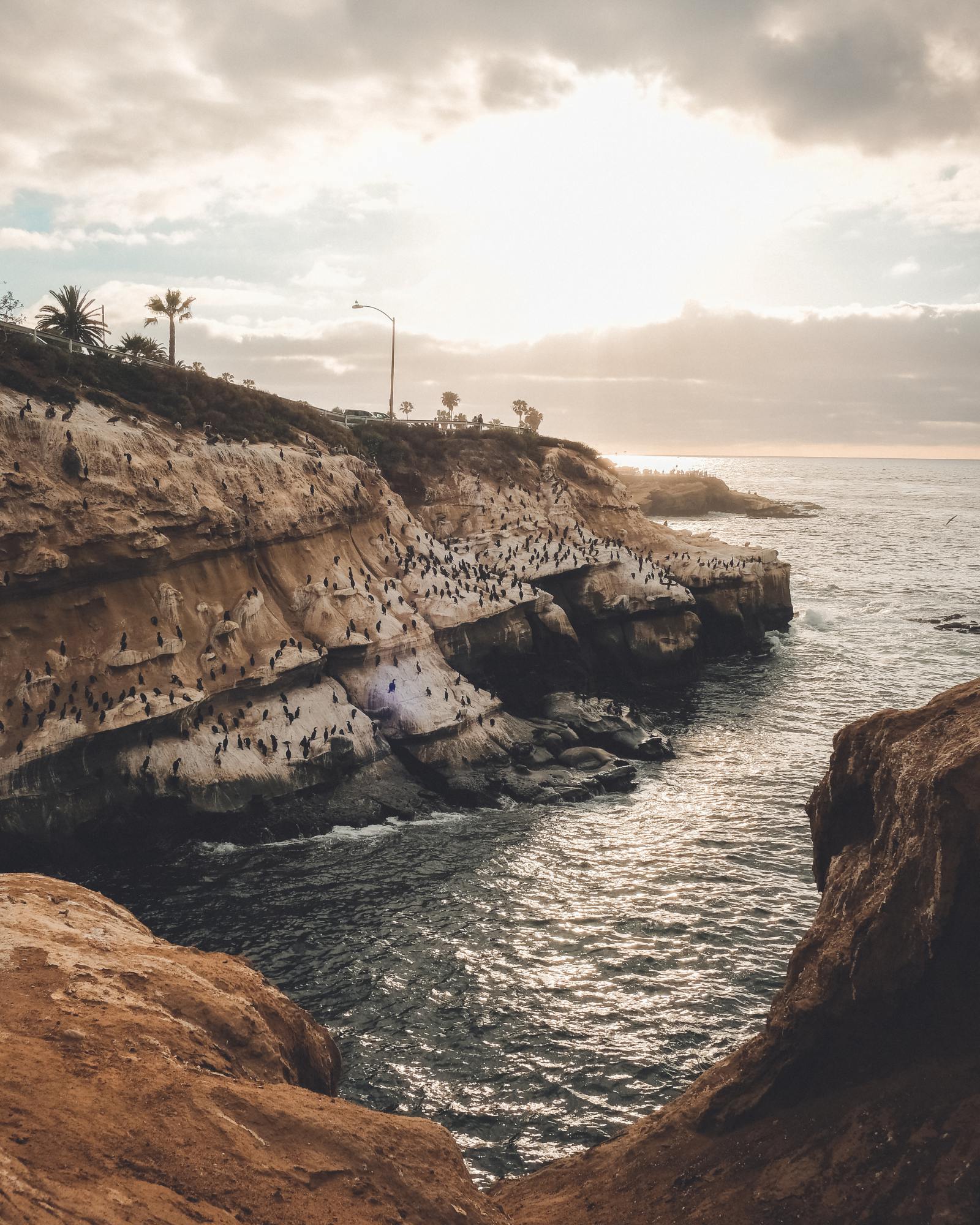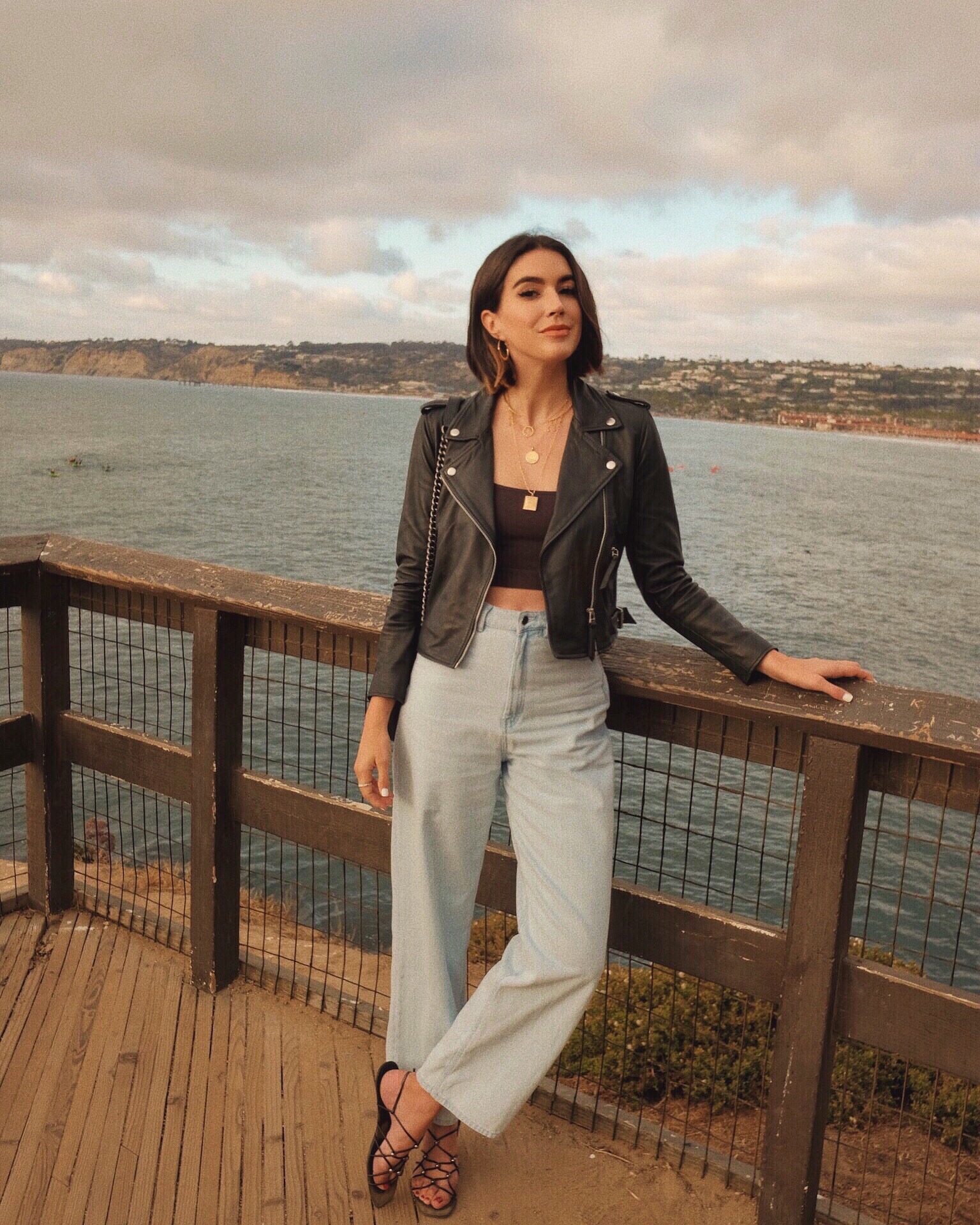 Jacket: SÉZANE | Jeans: ZARA | Shoes: ZARA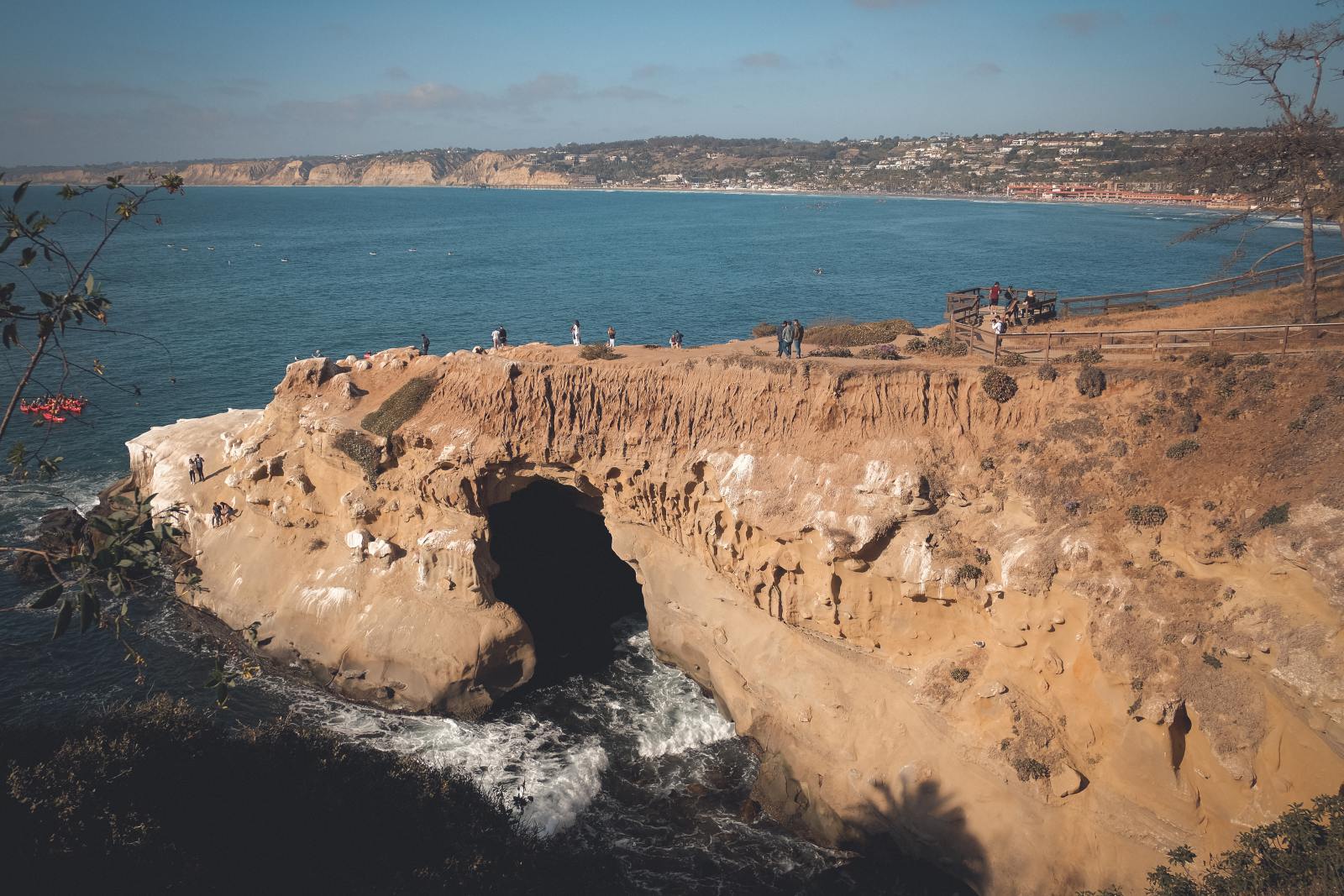 After we checked into The Lodge at Torrey Pines, we decided to go explore the La Jolla Cove for a bit. It's basically a small cove that is surrounded by cliffs but it's perfect for swimming, diving and snorkeling. Not only are the views amazing but it's also a great spot to see seals and sea lions! The La Jolla Cove is also the perfect spot to take photos and it was pretty easy to walk around. There are tons of shops and restaurants nearby too.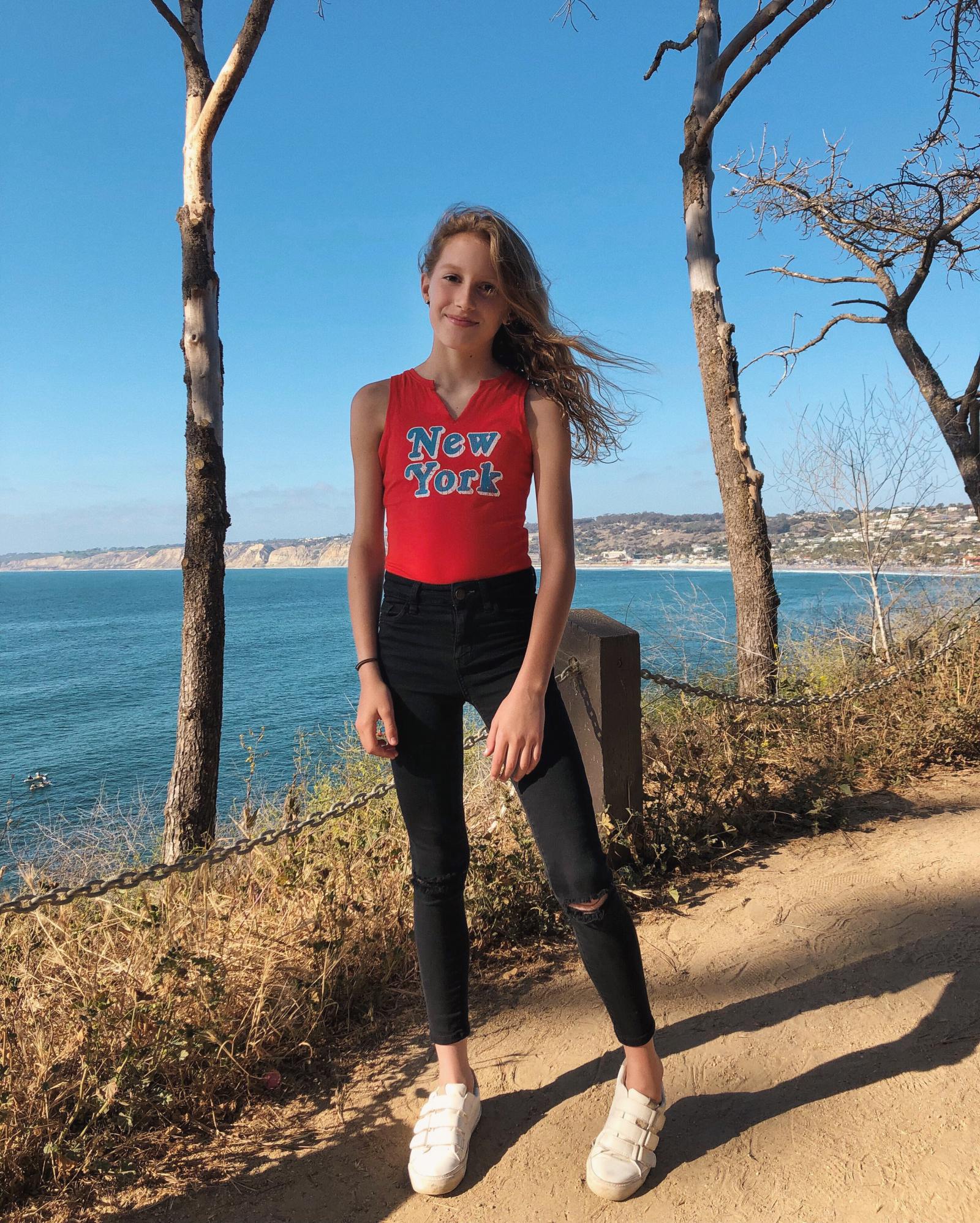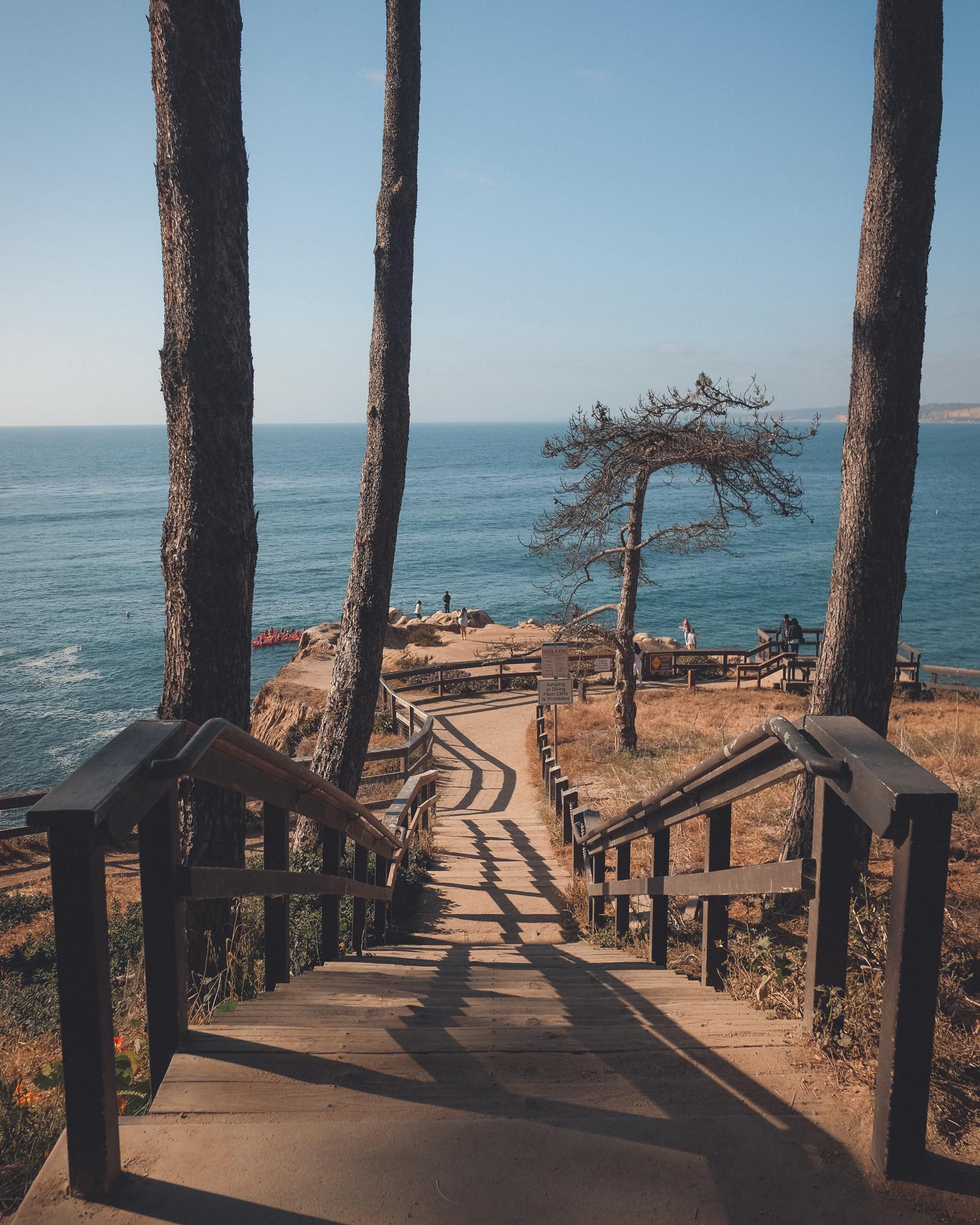 We walked over to George's on the Cove for dinner and watched the sunset. The restaurant has 3 levels and I highly recommend going around sunset and sitting on the patio overlooking the cove! The food was delish and was actually voted one of San Diego's best restaurants by USA Today. The main reason we went there was because they offered the Impossible Burger which is the BEST vegan burger that I've had so far and only limited restaurants carry it right now. After dinner, we went back to the hotel and roasted marshmallows using the outdoor fire pits. It was so relaxing and peaceful.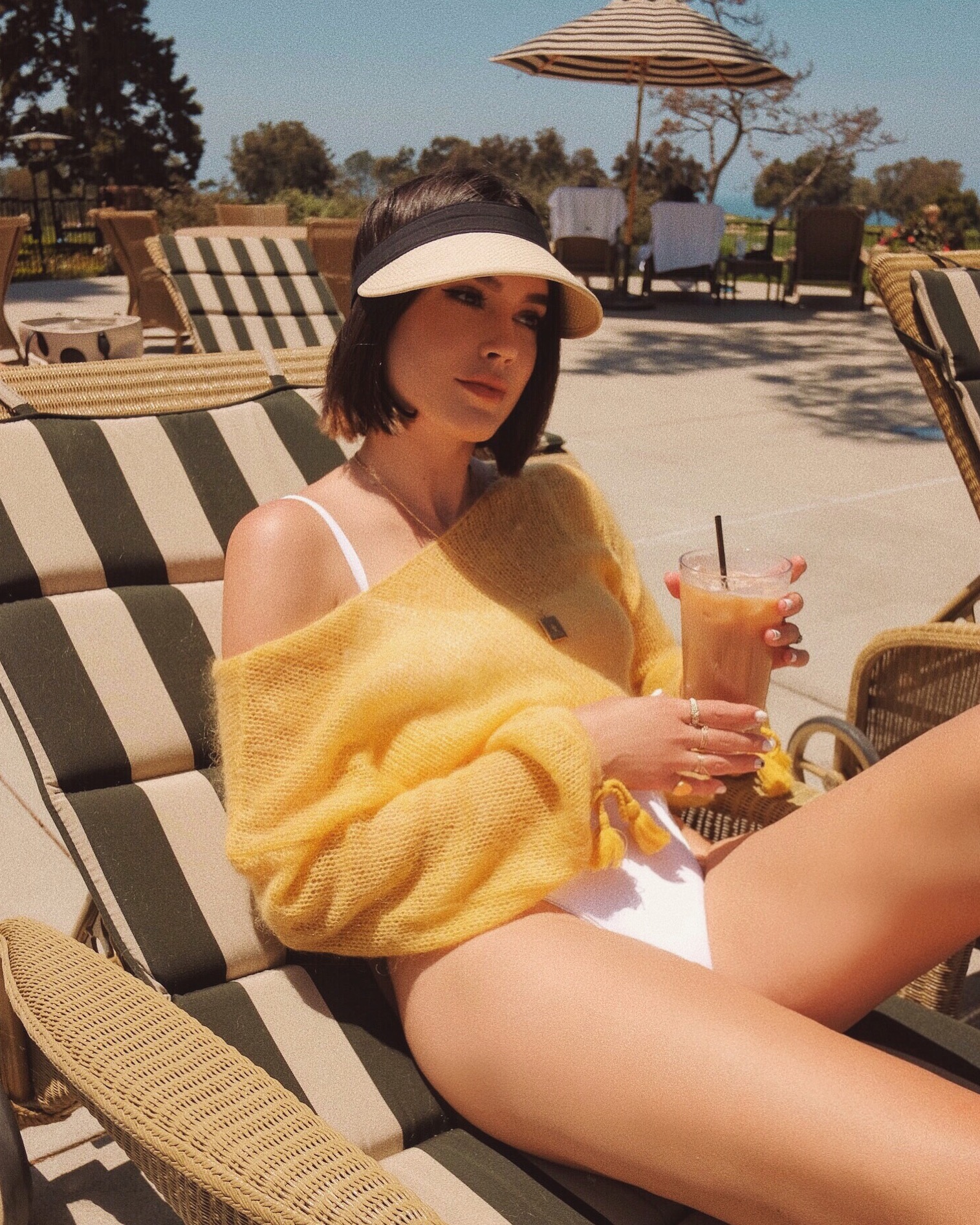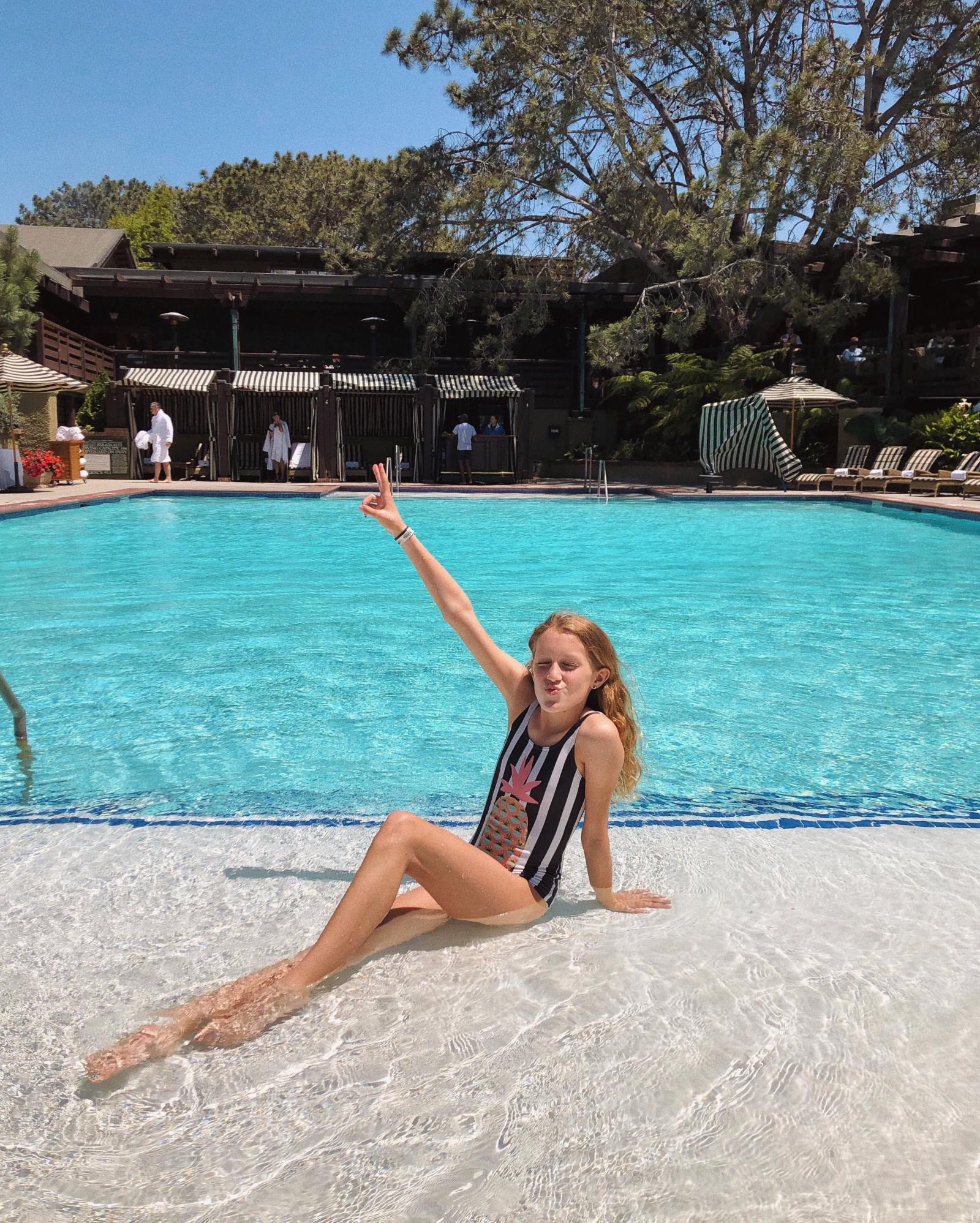 Visor: ASOS | Swimsuit: L*SPACE top + bottoms | Sweater: SÉZANE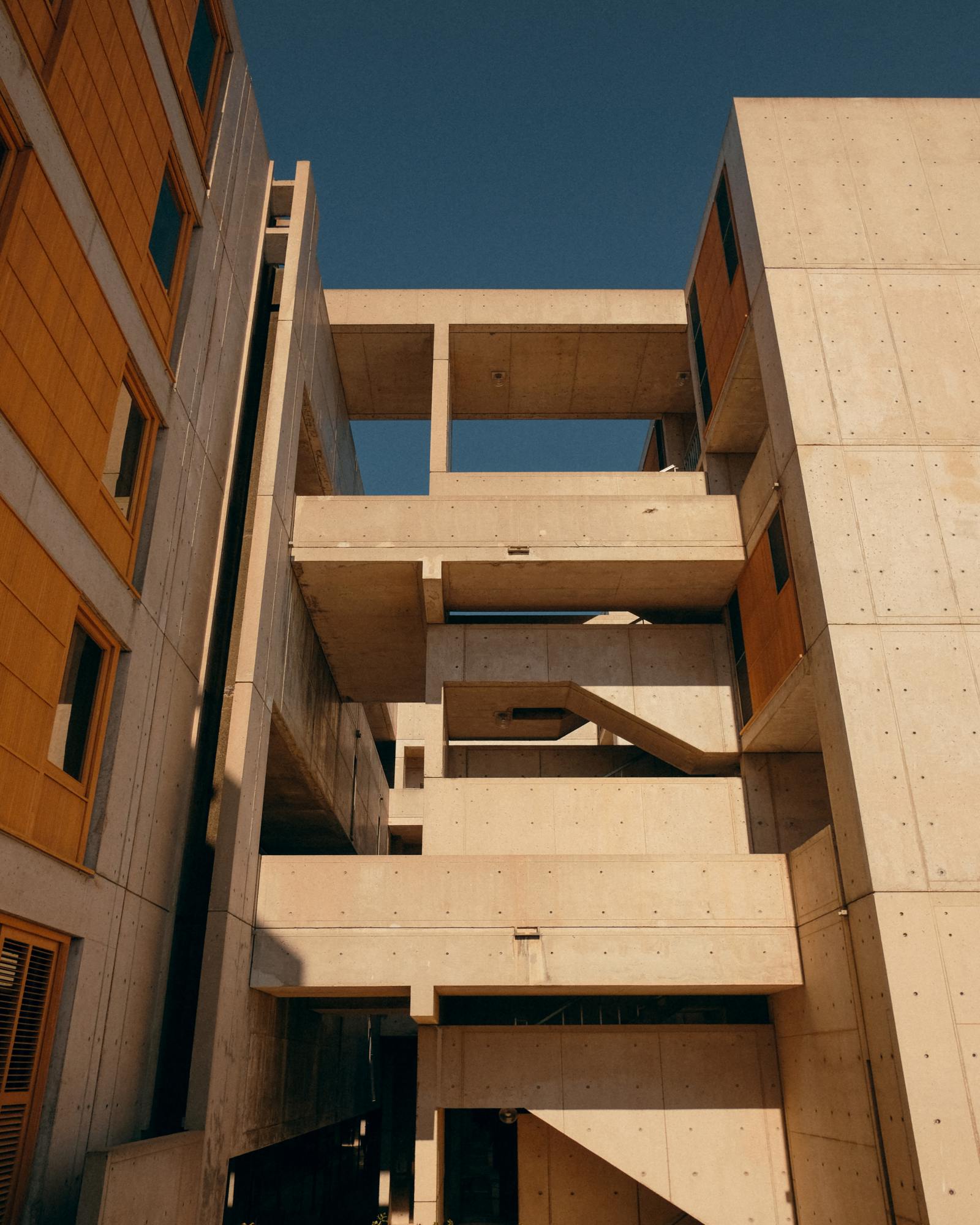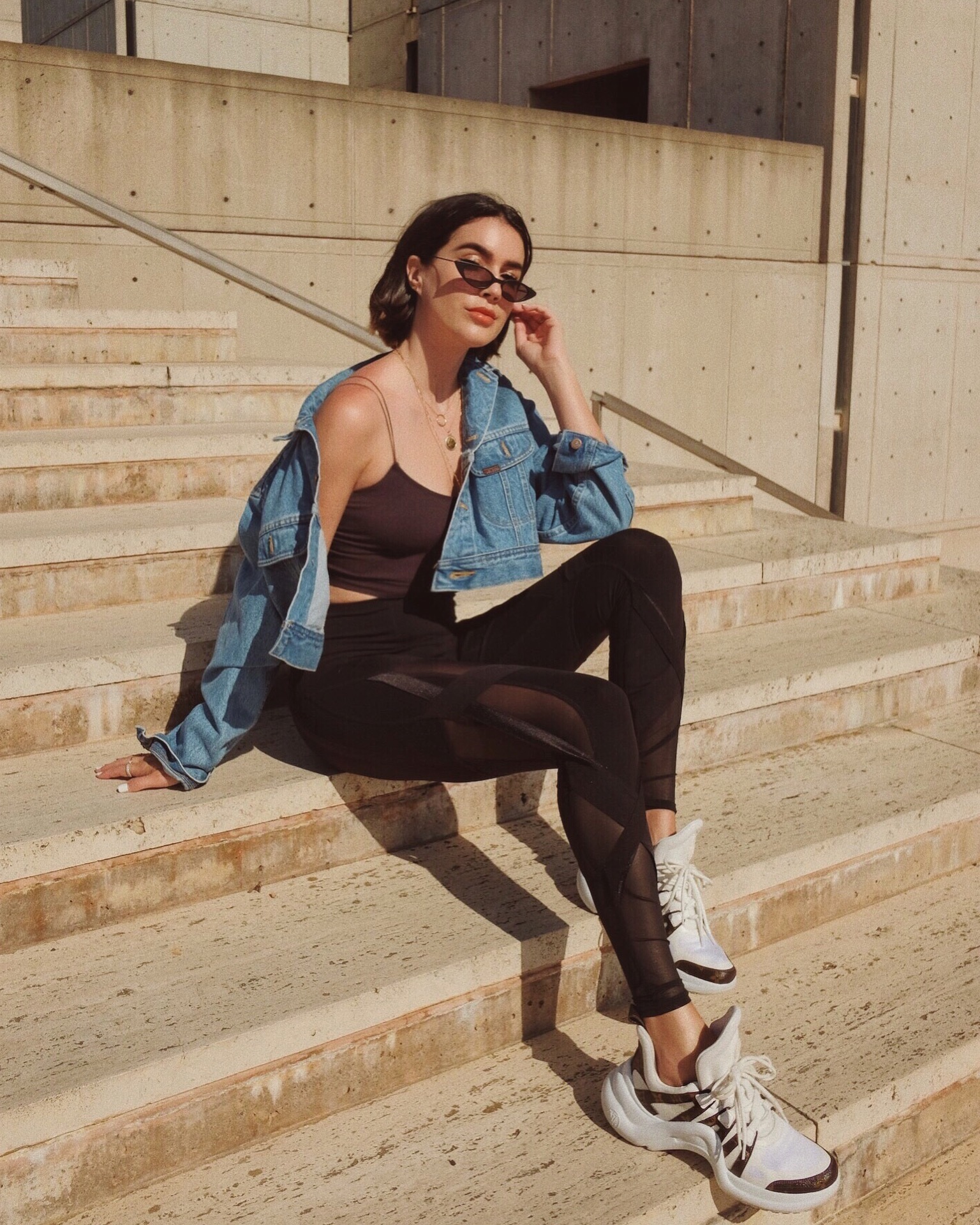 Sunglasses: ILLESTEVA | Jacket: EB DENIM | Leggings: ALO YOGA | Sneakers: LOUIS VUITTON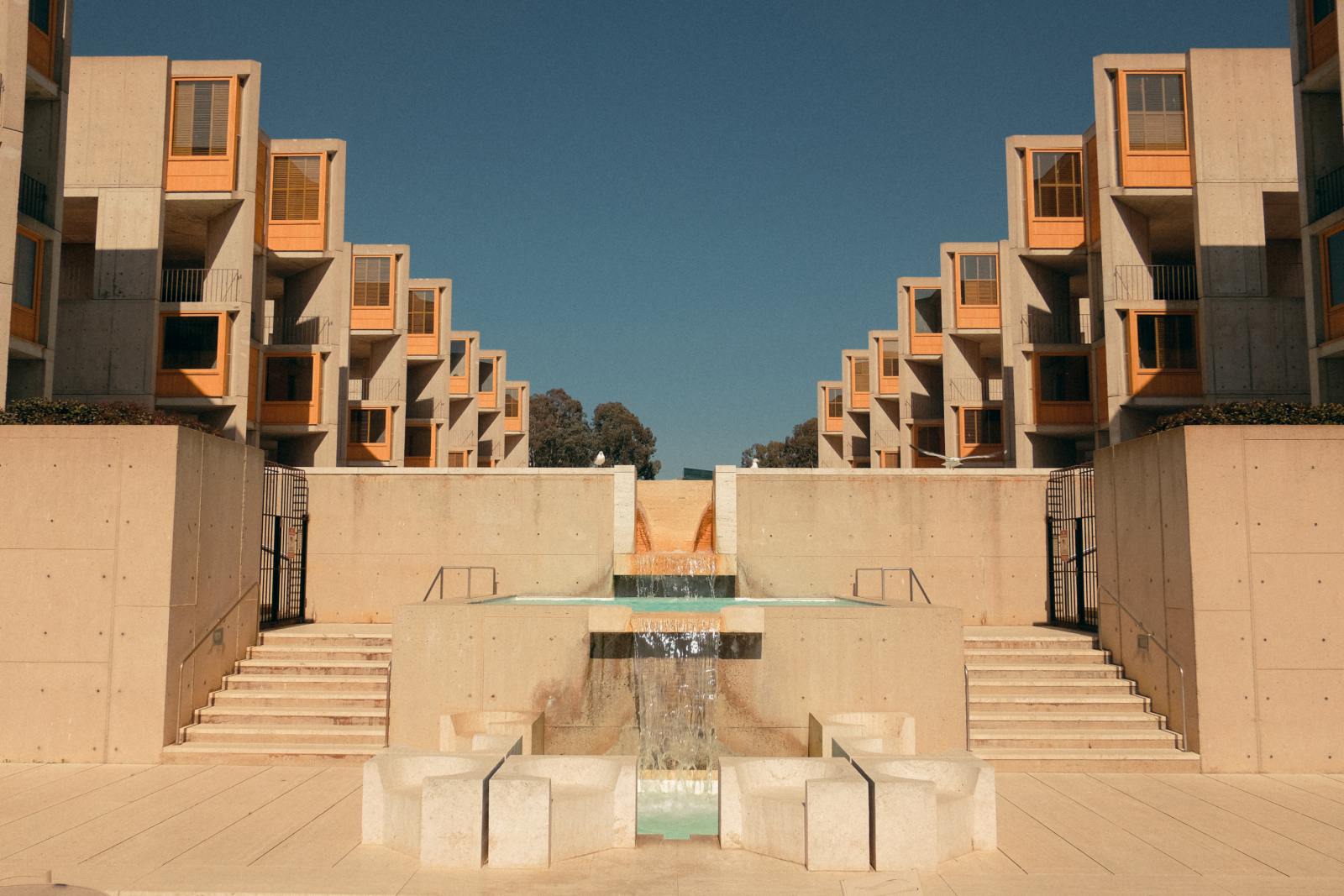 The next day, we ordered room service and had breakfast in bed. The weather was so nice out that we decided to have a pool day, per Jadyn's request. Our hotel has a really big outdoor pool and there weren't a ton of people, so it was super relaxing. I loved how it was surrounded by trees and greenery, you truly felt like you weren't in CA. After we did some swimming, we decided to check out Salk Institute. It's an institute for biological studies and the building itself is so cool! The architecture is truly incredible, we just walked around and explored the institute.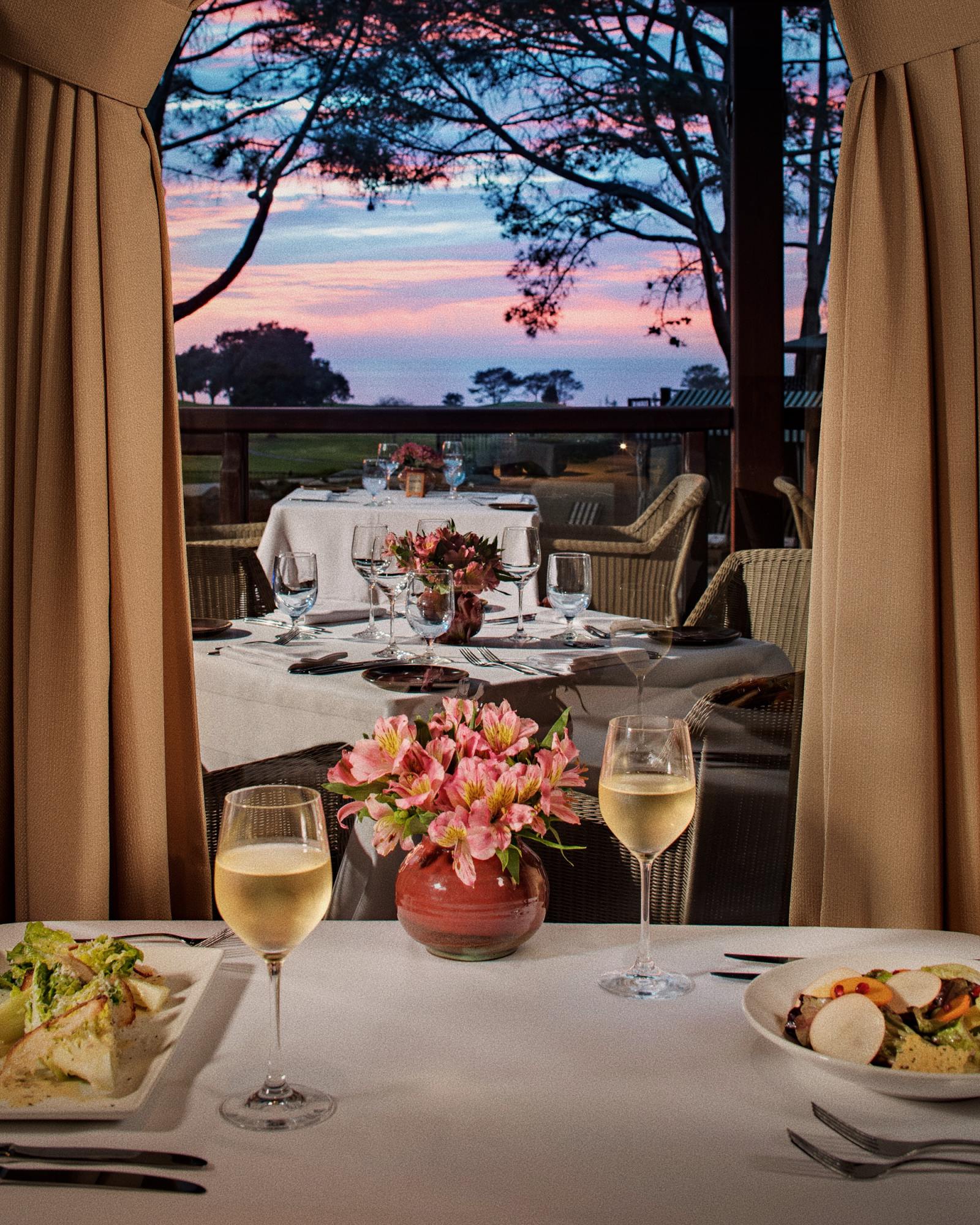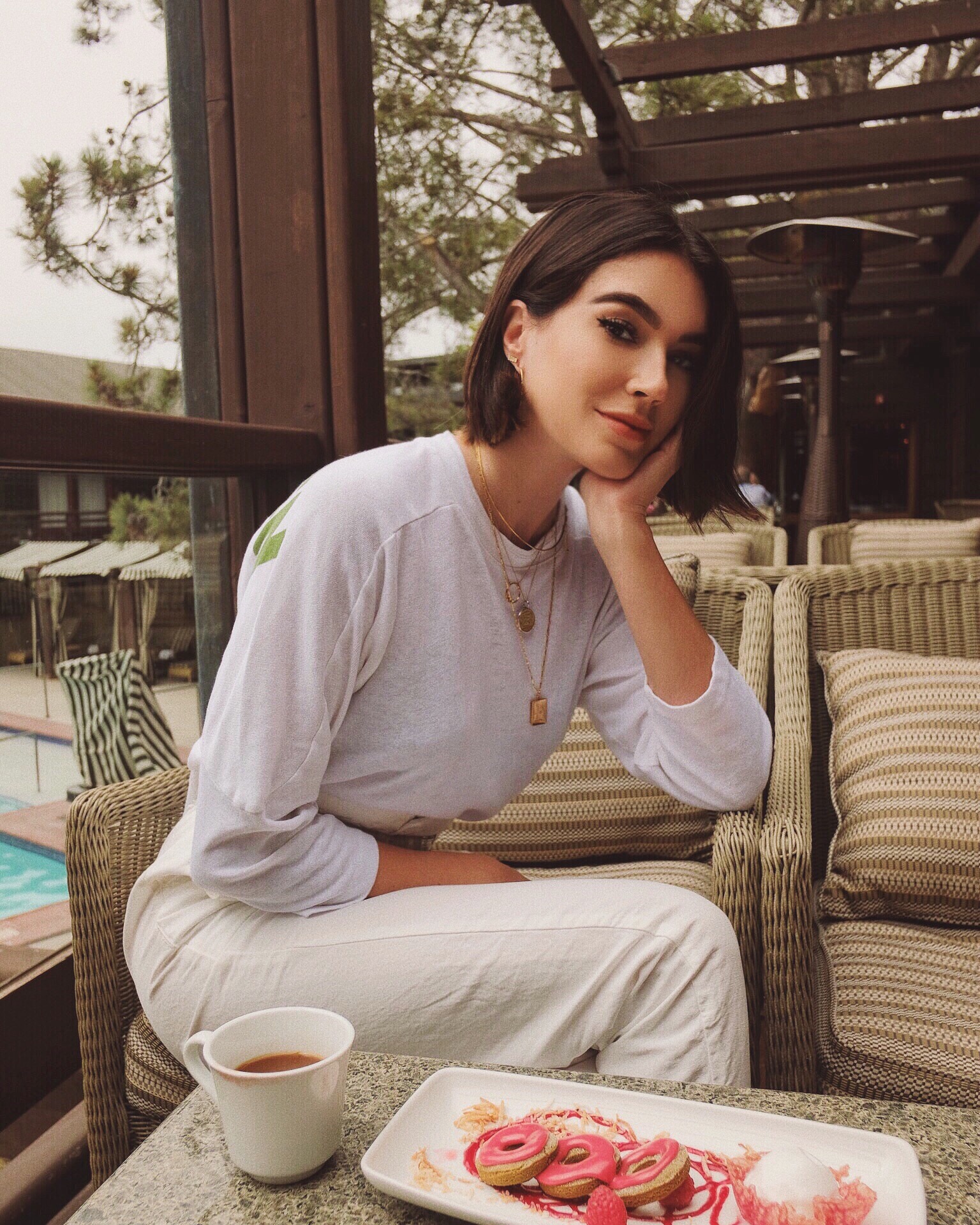 We had dinner at the restaurant in our hotel, A.R. Valentien. The restaurant has an indoor-outdoor dining room that overlooks the golf course. The menu is seasonal and changes but I love how they use local produce and ingredients. The food was SO good! For dessert, we decided to try Extraordinary Desserts (they have about 3 locations throughout San Diego). They literally offer everything from cupcakes, to cookies, brownies, cakes, tarts etc. I was in heaven lol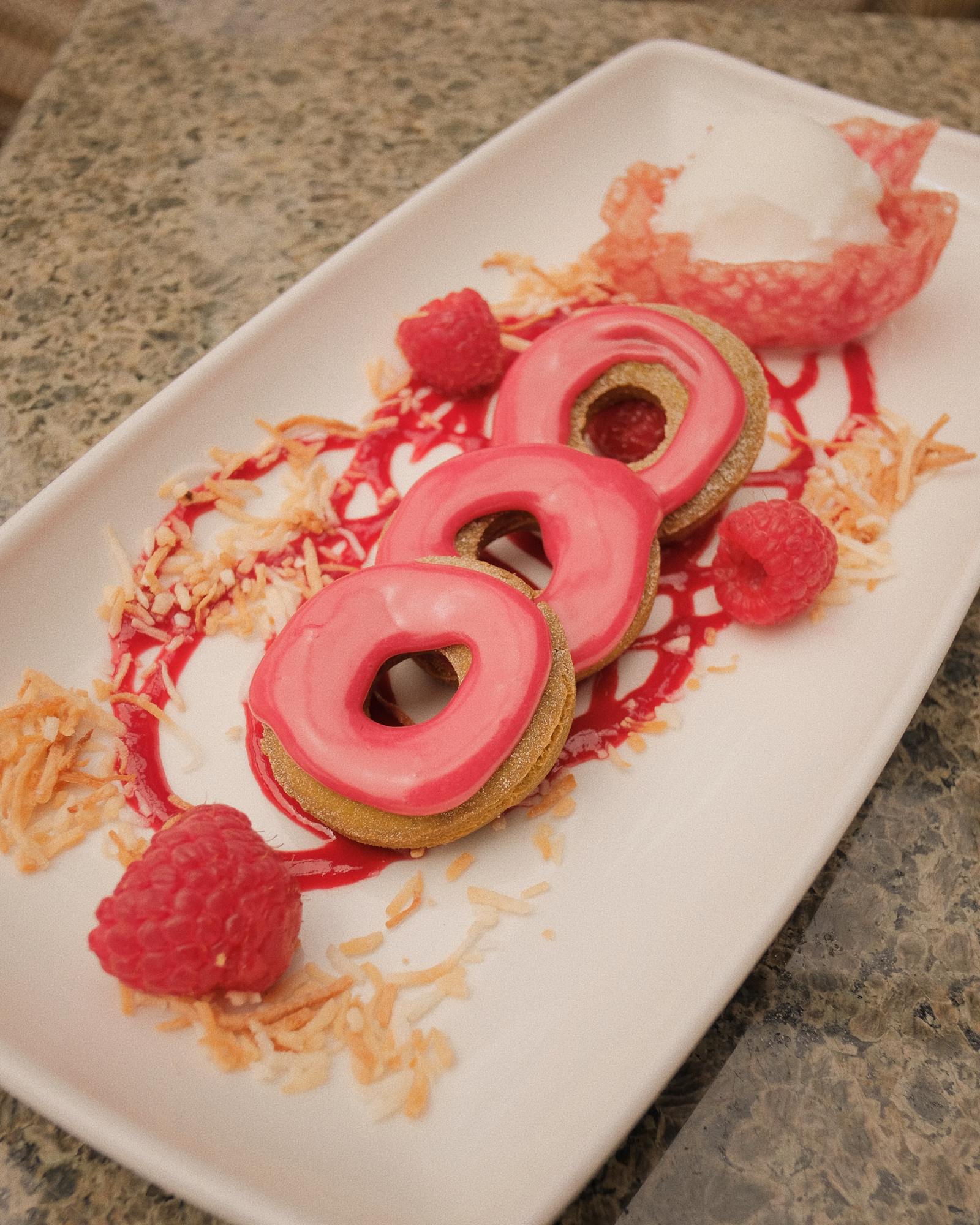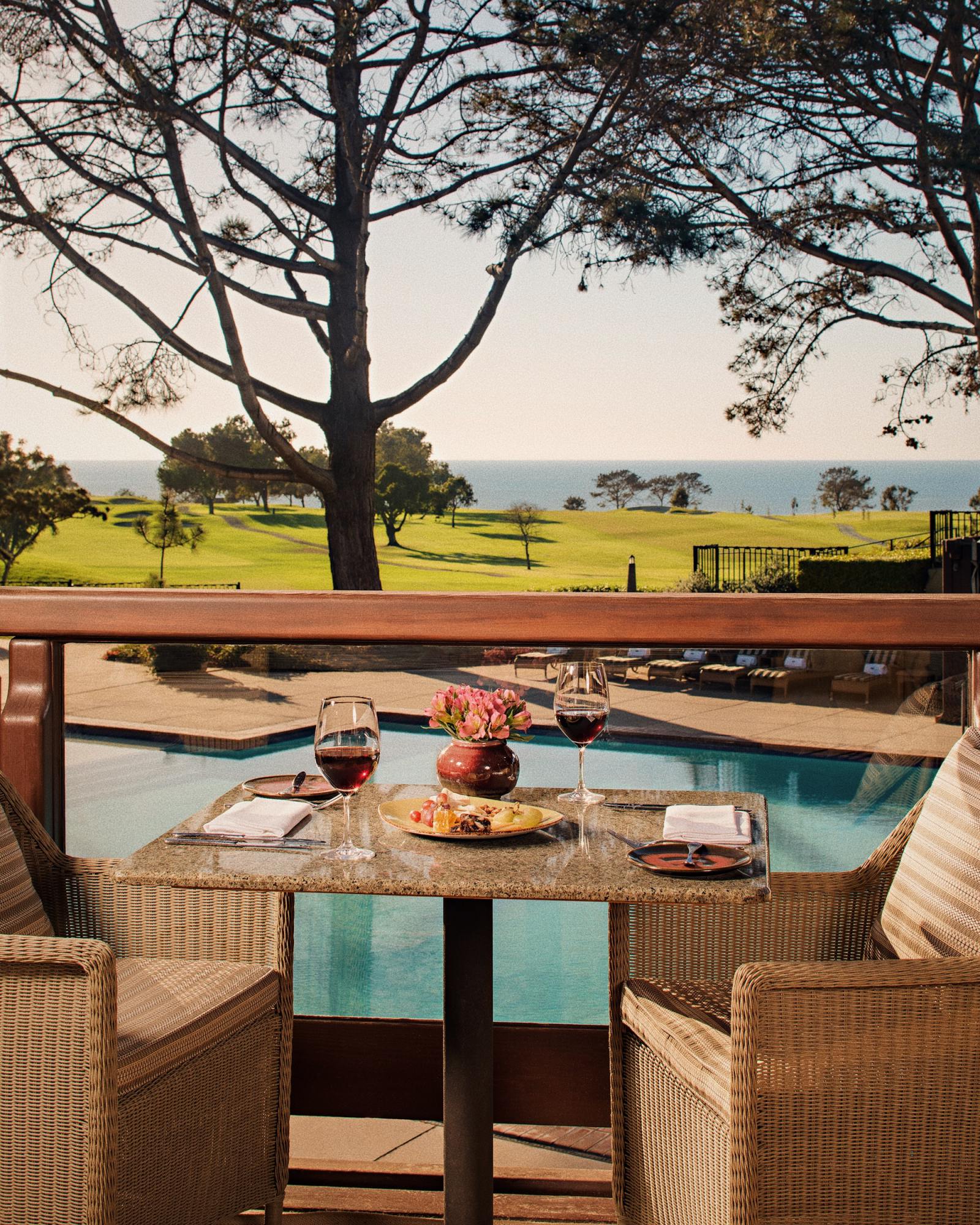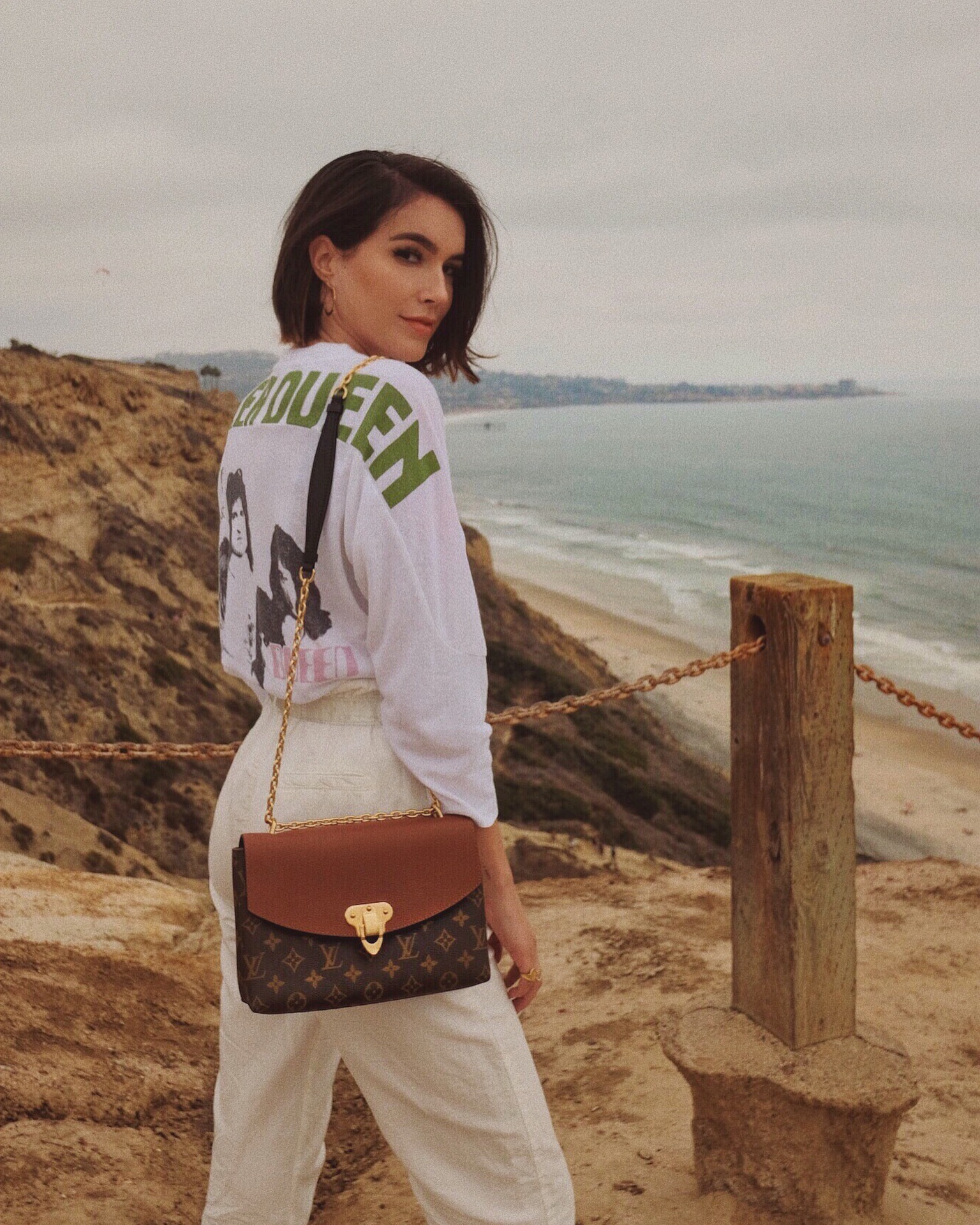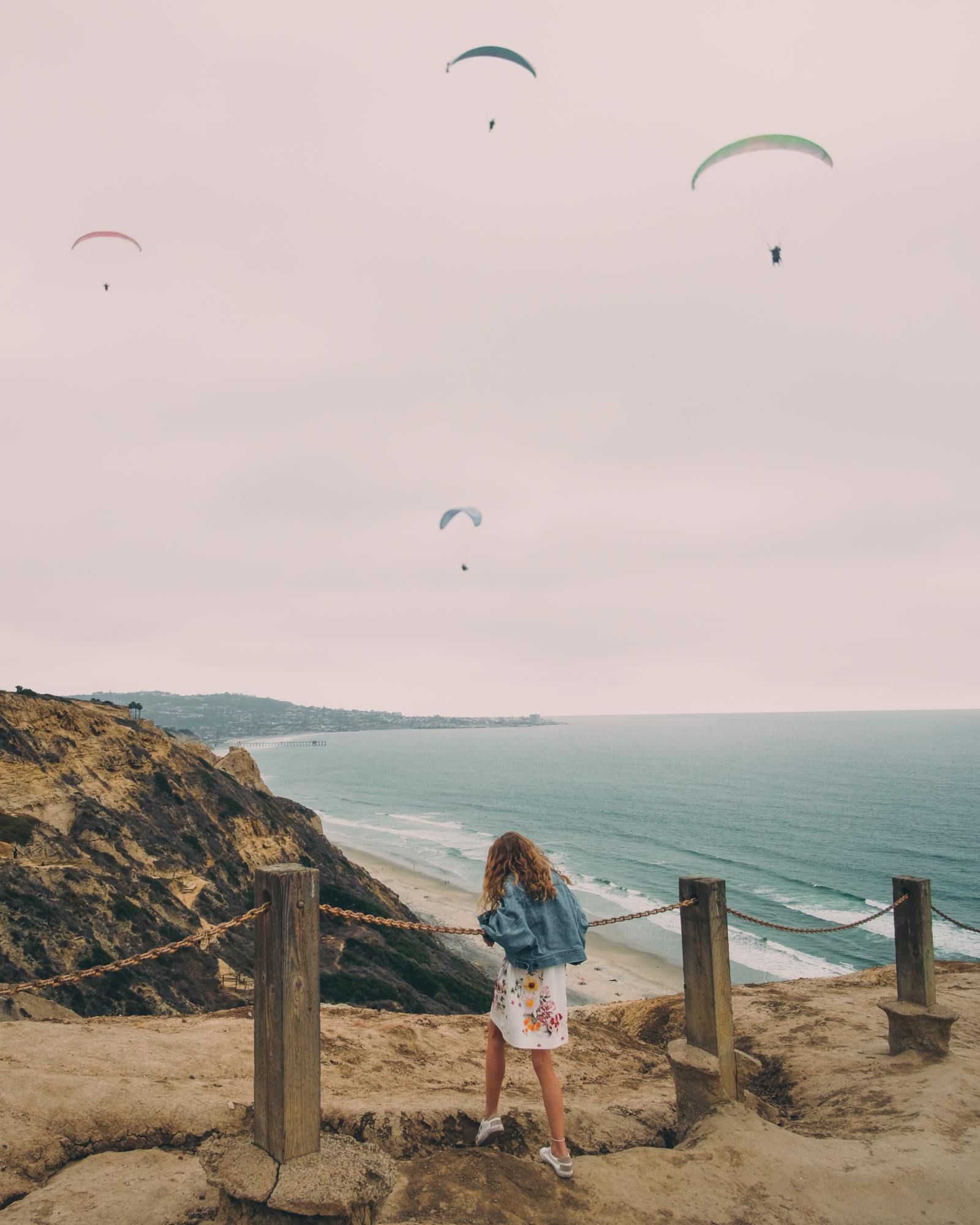 Shirt: DAY DREAMER LA CLOTHING | Jeans: ZARA | Handbag: LOUIS VUITTON
On our final day in La Jolla, we went back to A.R. Valentien for lunch. We ended up having dessert after lunch and they had the best matcha donuts and panna cotta! We then headed to the Torrey Pines Gliderport. The views were incredible and we had so much fun watching the gliders launch off the cliffs. It was kinda crazy to watch people step off a cliff and glide into the air!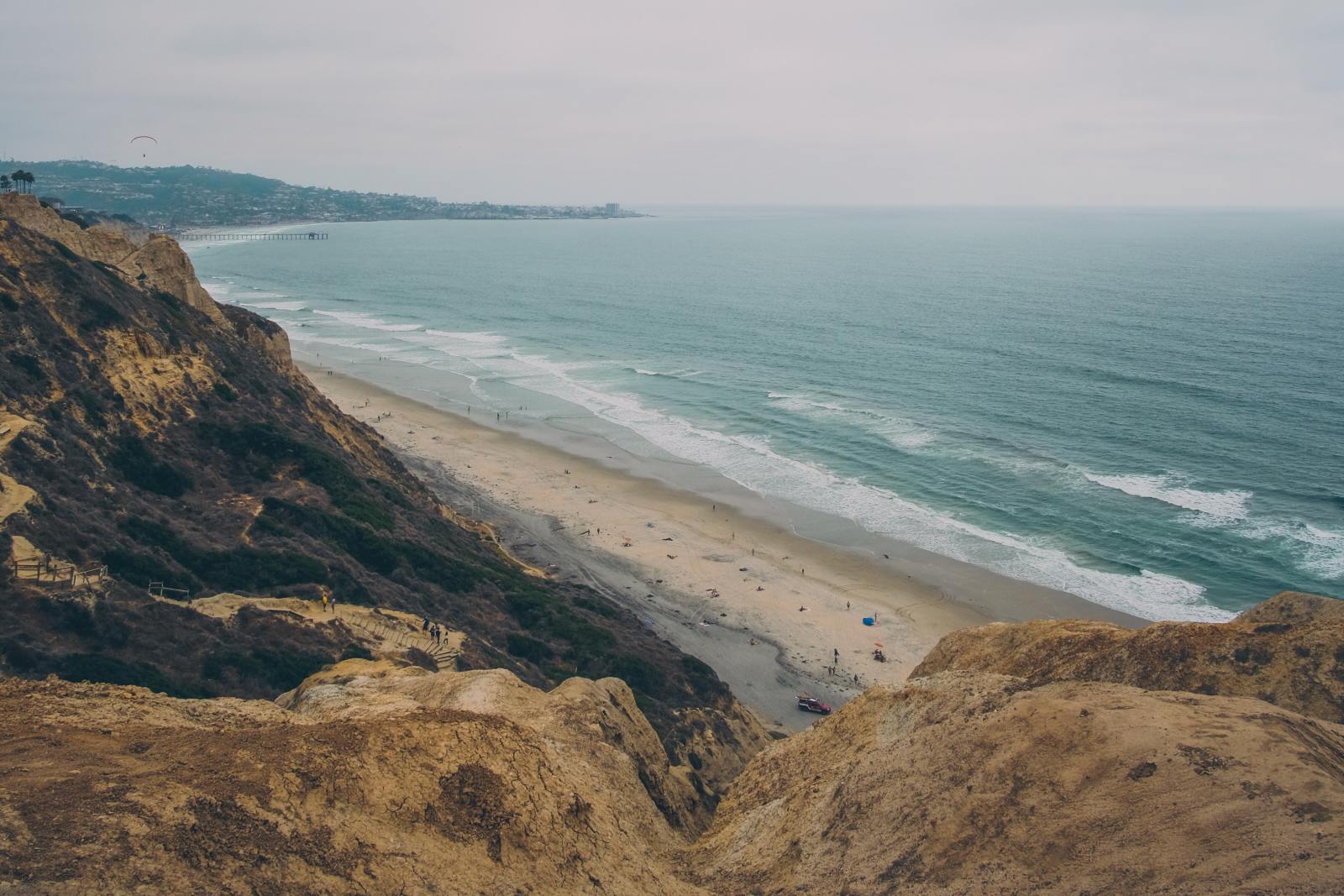 We decided to head home after watching the gliders, as Jadyn had school the next day. We had such a fun weekend together and I definitely want to come back to La Jolla sometime soon! I highly recommend planning a weekend trip there.
Comment below what you did on Memorial Day Weekend!
xx Brittany