My Ultimate Travel Sneaker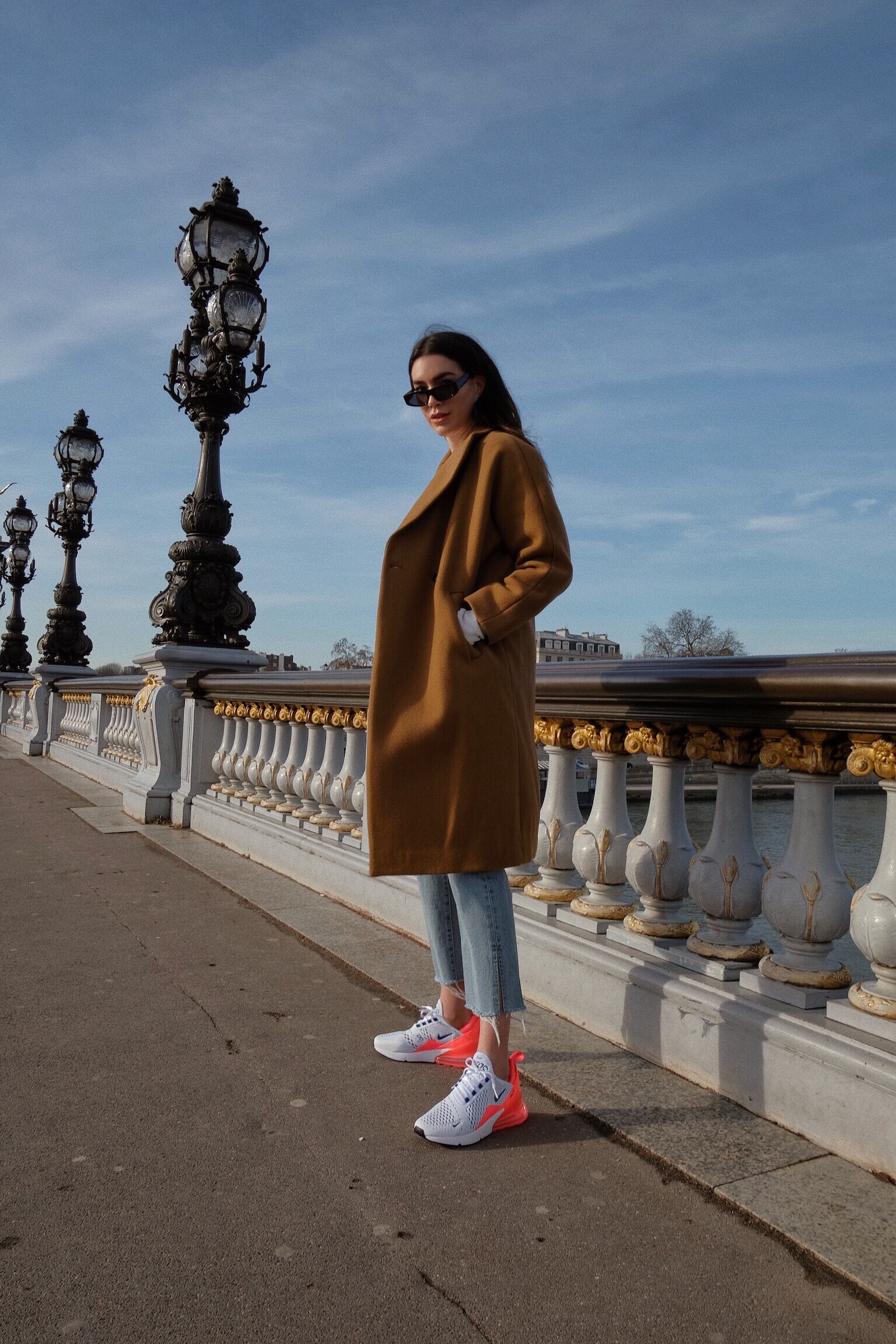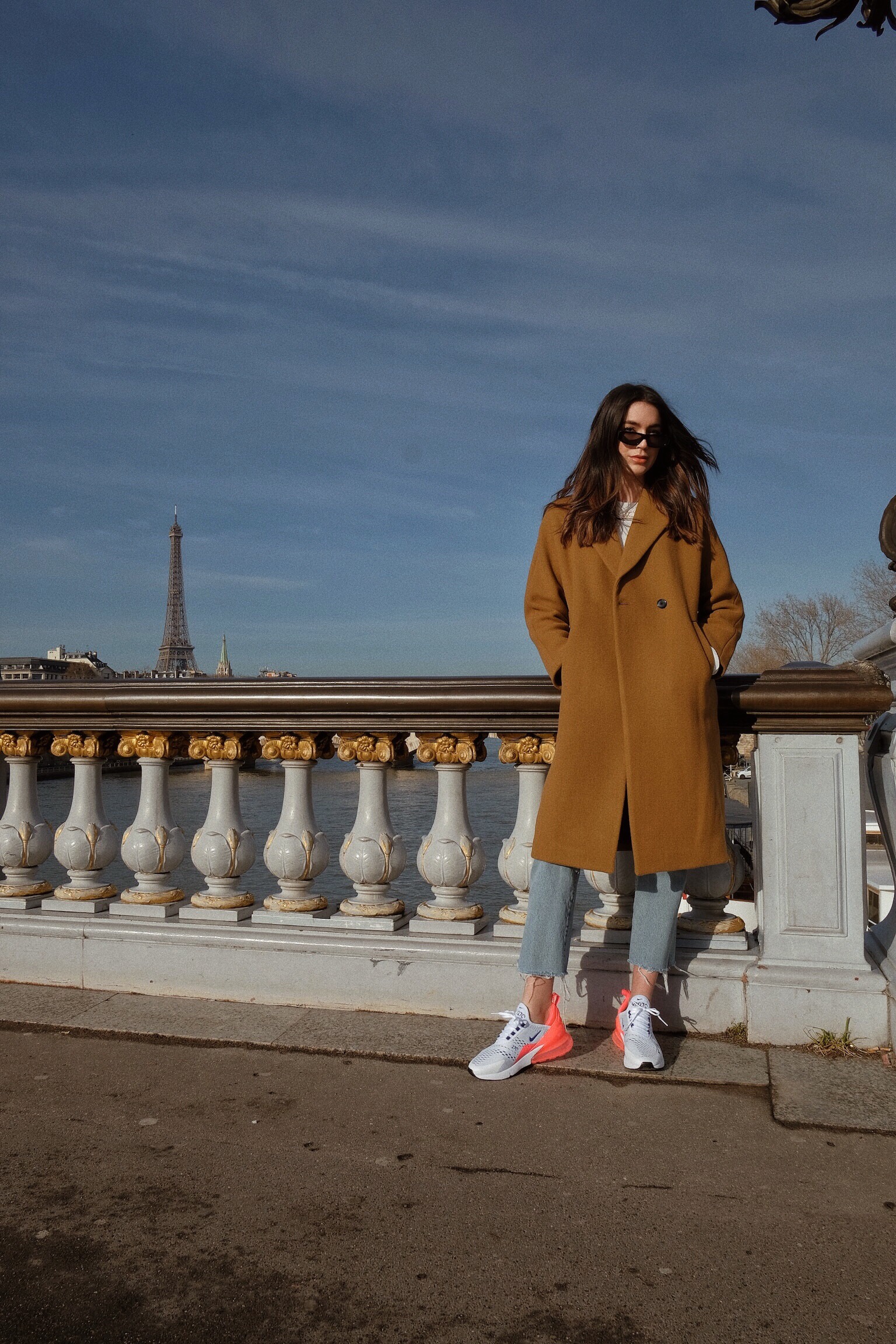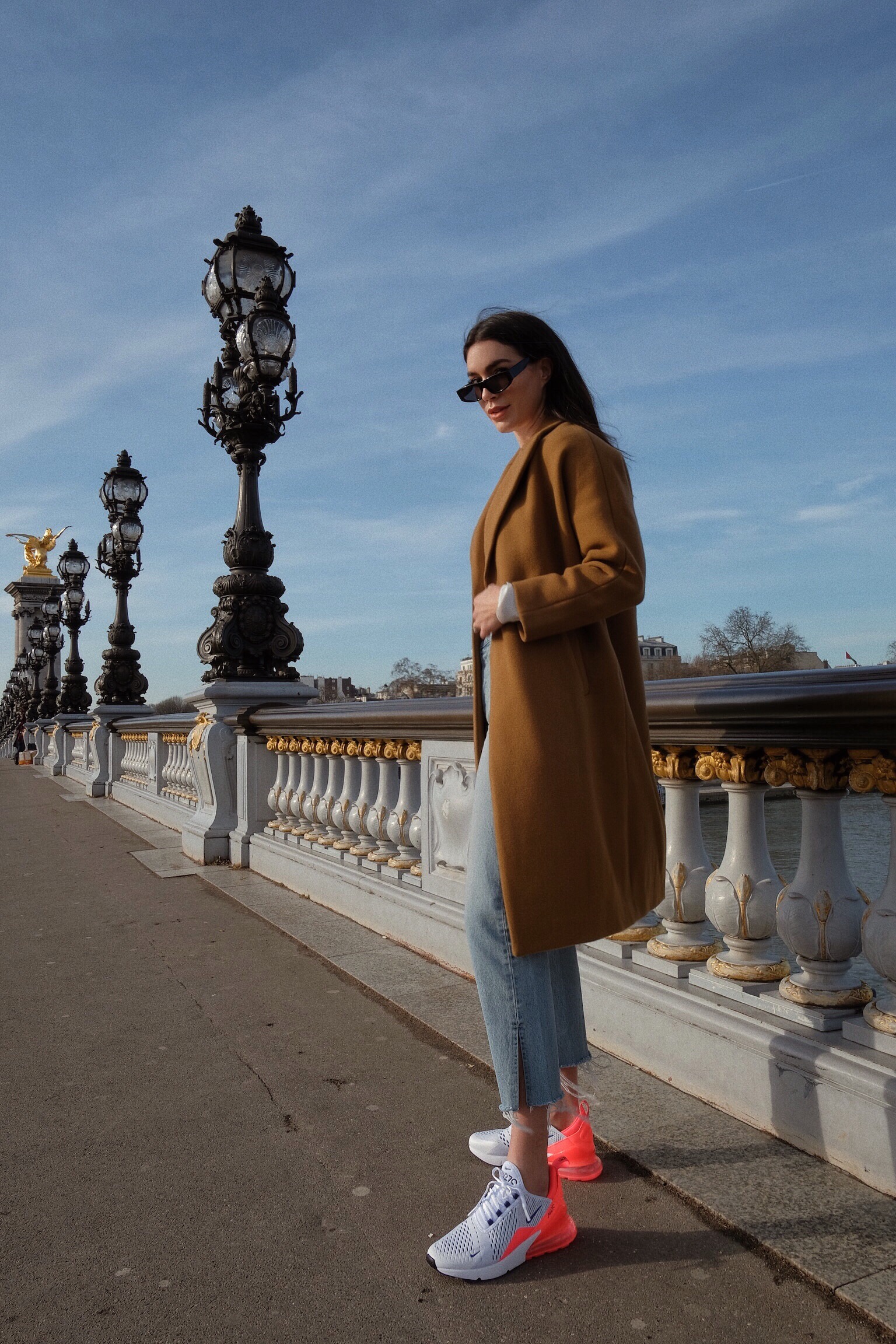 I have been traveling so much lately- I feel like I'm on an airplane every other week! As much as I love exploring while I'm away, it can definitely take a toll on my body. I usually don't want to have to pick between between style or comfort so I've been living in these Nike Air Max sneakers.
Nike has always been my go-to for sneakers (as you will notice from my past posts on Instagram), they offer really cool, on-trend sneaker options. Nike was nice enough to send me this colorway early, which launches on 3/22. As you may already know, Nike also offers great options for men + kids too! I love all the cool details- the high street vibe but still chic and of course so comfortable too. This functional shoe is perfect for any lifestyle and works with so many different outfits. I also like how there is a mix with solid and mesh- they allow my feet to breathe in all the right places and provide great support- especially if you are doing quite a bit of walking like I did in Paris. Whether it be a cute dress or a pair of jeans, I know I will be living in these!
Check out a few of my favorite Air Max styles below:
Get excited for the release of the Air Max sneakers I'm wearing! They are my go-to sneaker, especially to travel in 🙂
xx Brittany
Sponsored by Nike and ShopStyle