My NYFW F/W 2019 Recap
This past week I was in New York for NYFW, as you know I love spending time in the city and this specific fashion week was probably my busiest yet! This season Anthony and I decided to stay in a Blueground apartment located in Tribeca instead of a hotel.
The apartment itself was fully furnished and beautifully decorated, I loved the decor. It was great to have more space than a hotel room, which included a full kitchen. Check-in was super easy through their mobile app and any questions we were able to communicate someone instantly all through the app. Blueground offers fully-furnished apartments not only in New York but also Los Angeles, San Francisco, Chicago, Washington D.C., Boston, Athens, Dubai and Istanbul.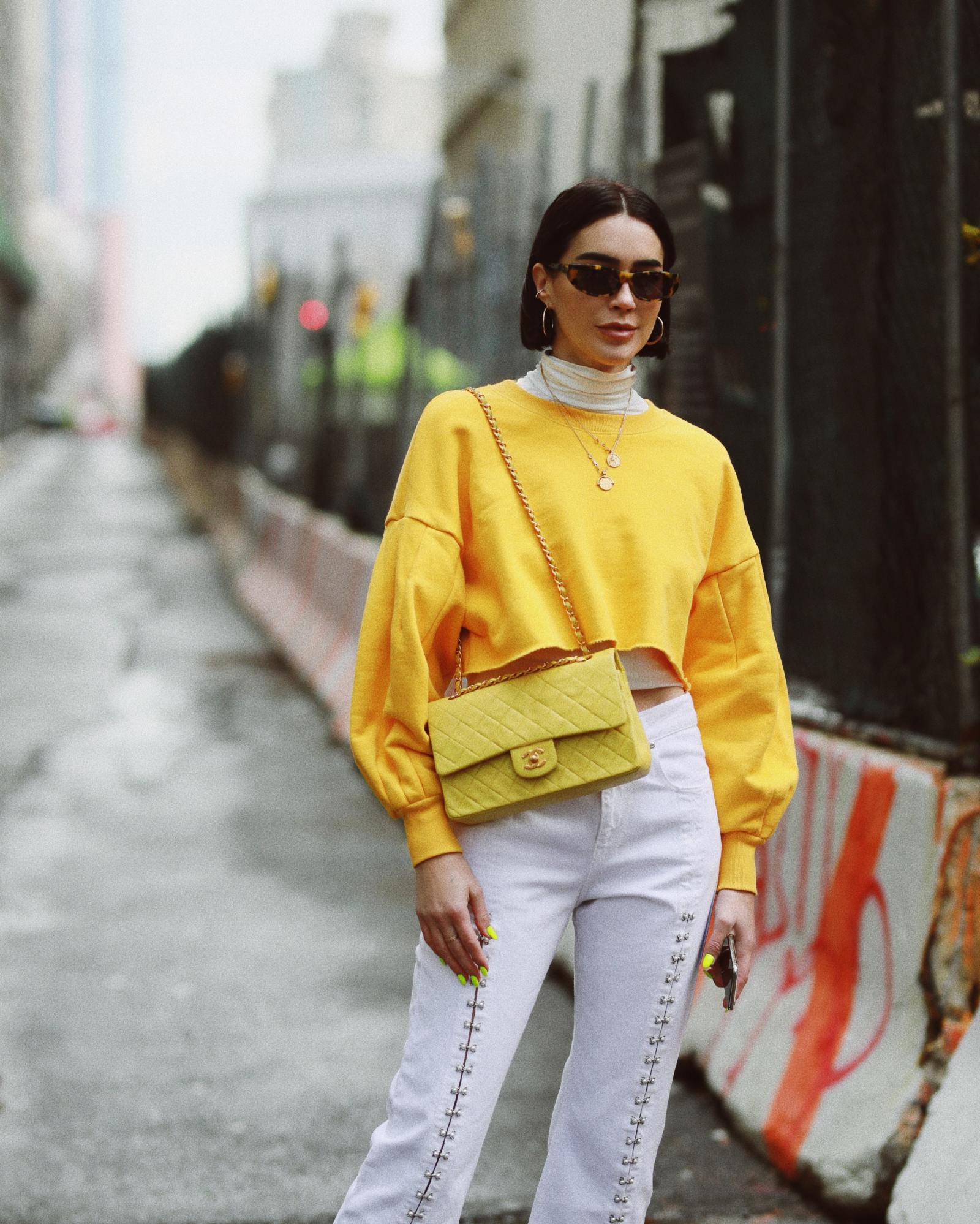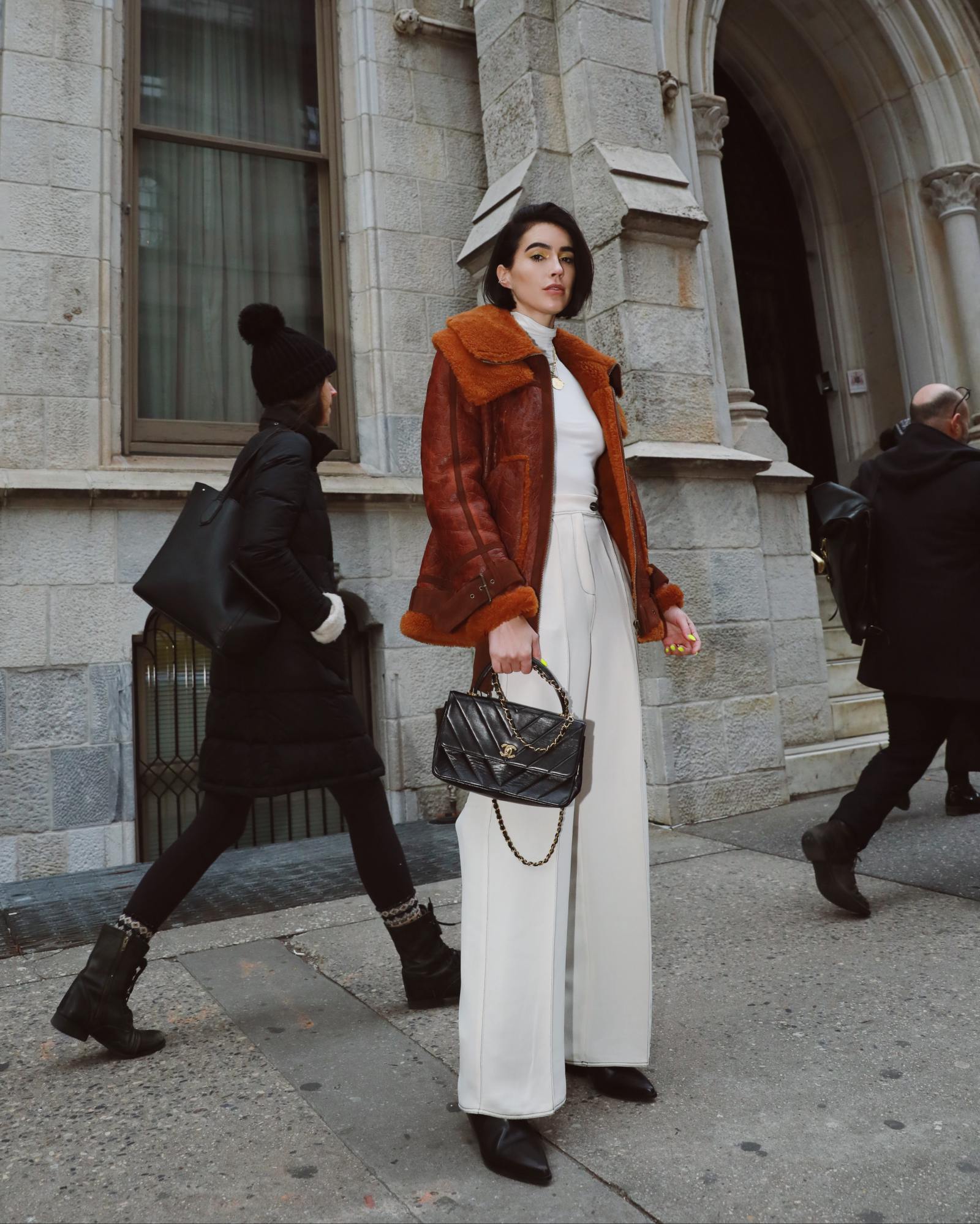 This NYFW, I really experimented with new trends and silhouettes I usually wouldn't wear. While it was pretty cold, making sure my accessories and outwear were on point was key. I partnered with Gilt on a few of my NYFW outfits and accessories. From a pop of yellow to this oversized shearling coat, it was fun styling these on-trend pieces. You can shop all of my favorite Gilt pieces, including these looks here!
If you followed along on my Instagram, I'm sure you saw some of the amazing shows I attended this season. Below I recapped some of my faves, along with clips from the runway:
To kick off NYFW, my first show was Tom Ford which was a co-ed show. For his show, Tom Ford, created a very powerful and lively collection. Velvet tailored suits were seen down the runway worn by both women and men. I loved the bold shoulders, turned up collars and fur bucket hats- so chic! Satin trousers and oversized faux coats were also key pieces. The color palette of the collection was very rich making the entire collection feel very strong.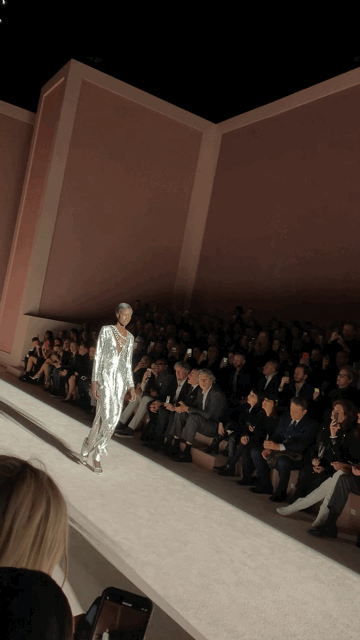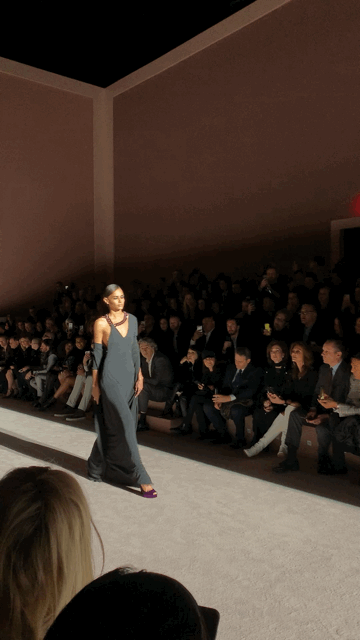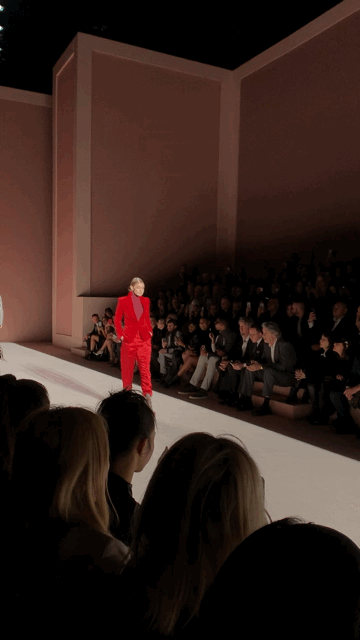 The following day, I attended was Hellessy. I love their low key elegance and day to night vibe. This season the collection and runway show was very fun, crimson was a huge color within the collection and love how it popped. The whole collection was very vivacious, from sparkly low-cut dresses, exaggerated hats and Americana ensembles. I was obsessed with the mixed prints, checked pattern suits and a variety of silhouettes worn by the models down the runway.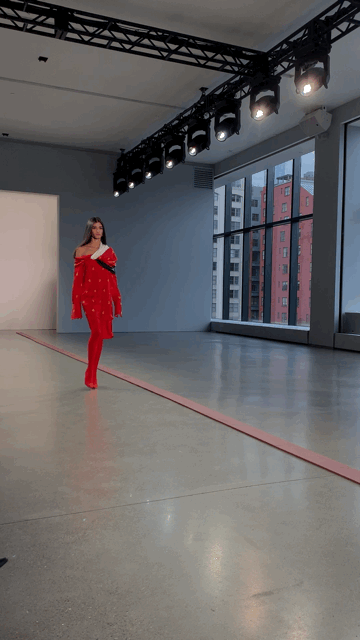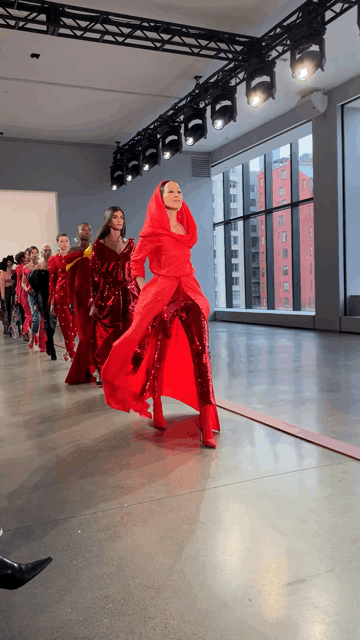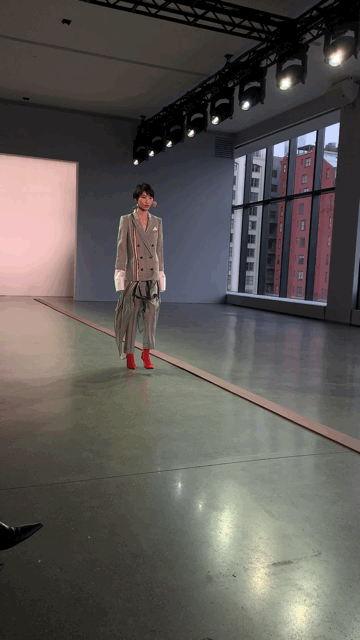 Every season, Jeremy Scott puts on an iconic NYFW show and this season was no different. Fake news was the theme for his co-ed show. The designer collaborated with artist Aleksandra Mir to hand draw the headlines from different newspapers. All the looks where black and white. Skirts with layered tulle, lithe trousers, biker jackets and puffers were all seen down the runway, with words like psycho and scandal written boldly. I loved how each piece stood out against the others.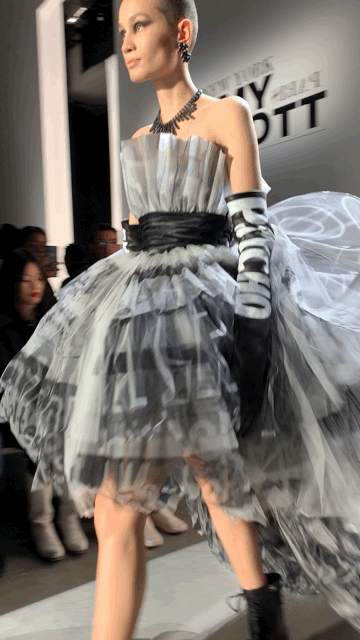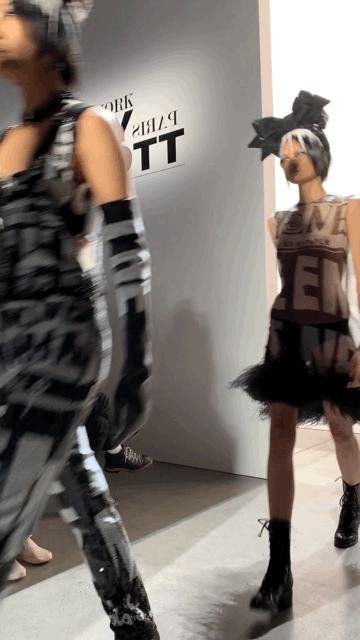 For Self-Portrait's fall ready-to-wear collection, Designer Chong presented a more urban vibe with very sharp and sleek looks. I loved how elevated the collection felt and could see myself wearing every look. Even though the show started with all black and white looks, it developed into more colorful pieces. I was obsessed with some of the tuxedo inspired pieces, voluminous sleeves and ankle-length slits.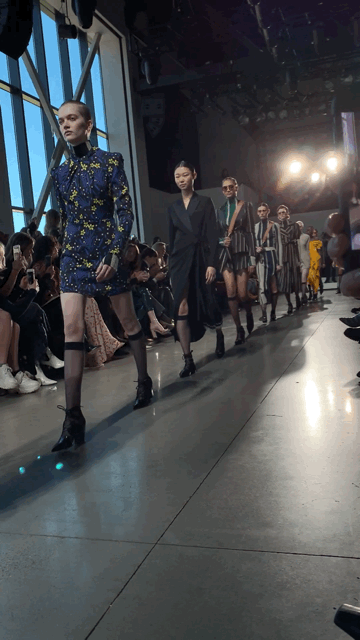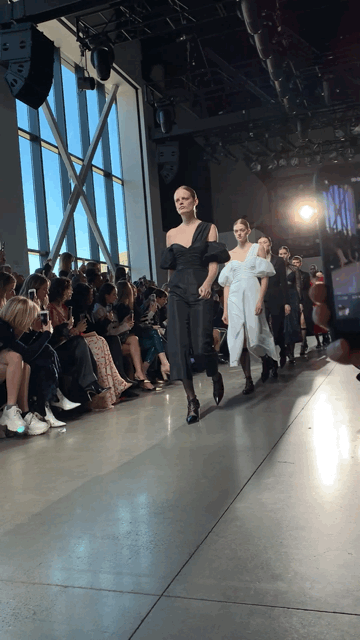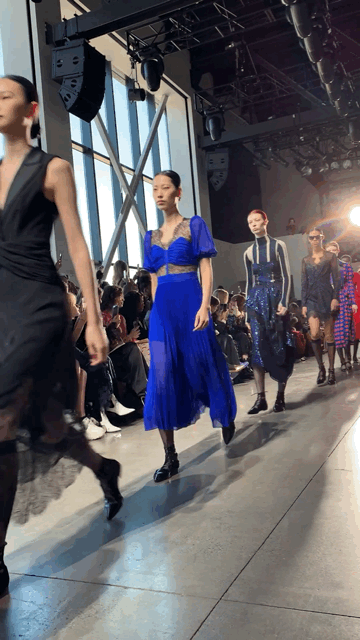 Following Self-Portrait I attended the Adeam runway show. The show and collection was a paid homage to one of Japans oldest tribes. Designer, Hanako Maeda created a very organic collection, inspired by indigenous group, Aniu. They are known for crafting textiles and using plans and flowers to dye their textiles. The designer did an amazing job at portraying the aesthetic of the Aniu by adding texture to nearly all the pieces with lace, fringed ribbon, or pleating. I loved the brightly colored pieces and embroidery used throughout.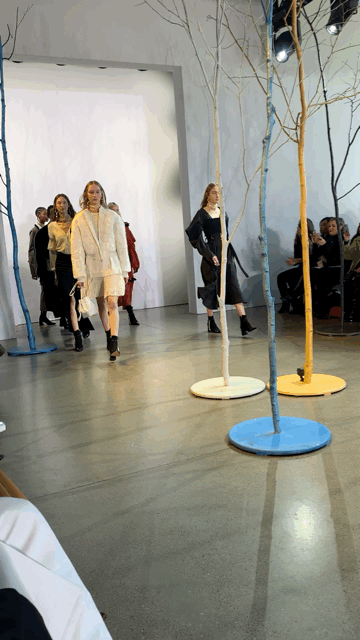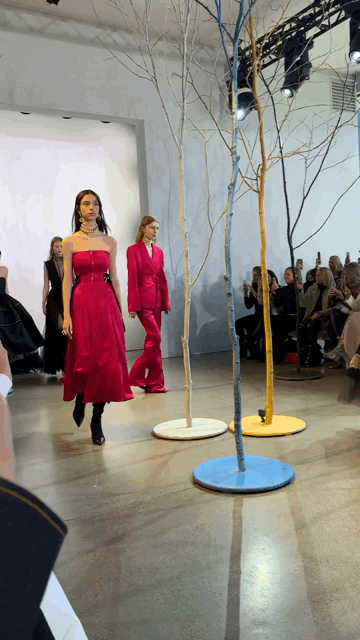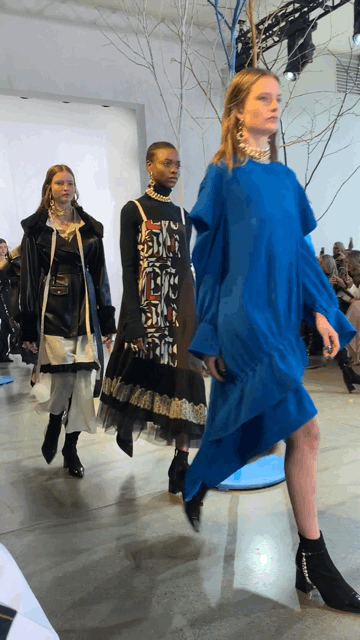 Brandon Maxwell's ready-to-wear show this season was big on monochromatic, wasp-waist looks and pencil shape silhouettes. The designer was inspired by ath-luxe silhouettes for superheroines. The color palette was black and white with the exception of some of the looks that were pink, red, green, and blue. I loved the racer-back silhouettes and caped shoulders. The final look was my absolute favorite which was a power pink parachute gown, with a cut out waist and crisscrossed back.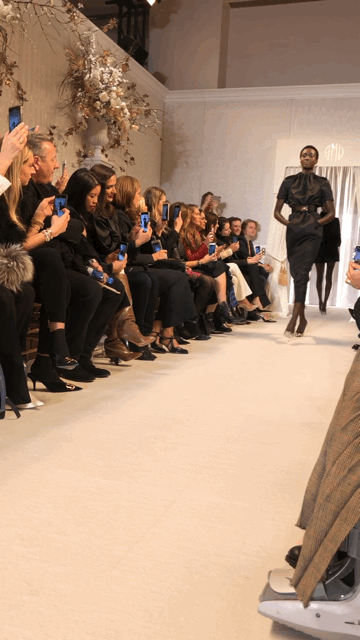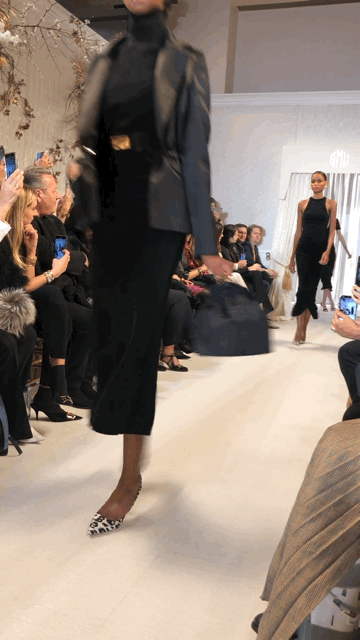 Tommy Ton's inspiration for his first runway collection was "the idea of love and being loved". The runway show was co-ed with multigenerational models. Tommy Ton's concept for his collection was beautiful everyday pieces, many of the looks included a loose fit and were very minimal. Cashmere asymmetrical capes and a tossed-over-the-shoulder gesture included within the collection. The neutral colors worked perfect with the effortlessly designs. I loved the color-blocked mac coats, cropped voluminous trousers and minimal suits.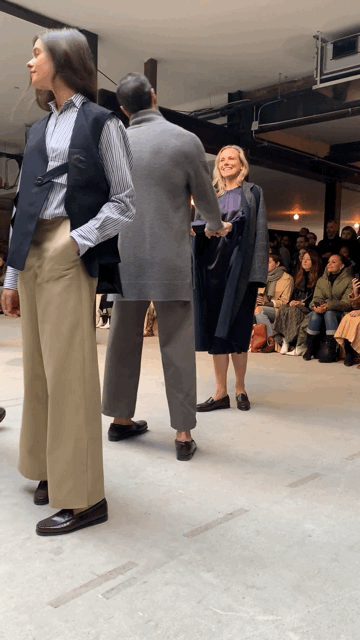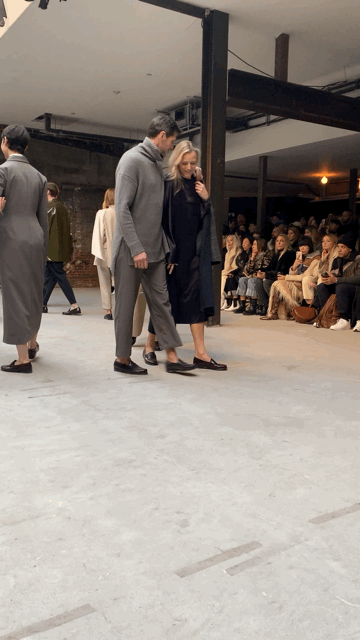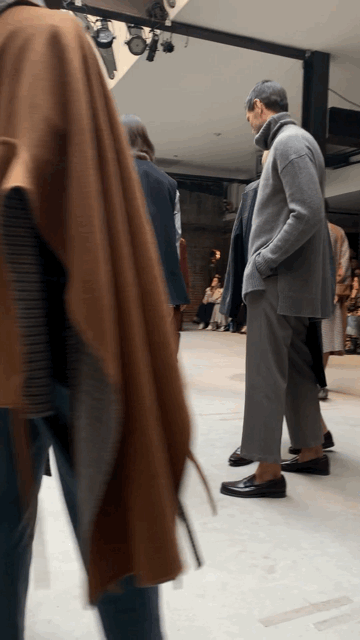 Another favorite from NYFW was the Tibi show. Many of the runway looks had an urban-chic aesthetic. I loved the very minimal designs mixed with vibrant colors. Designer Amy Smilovic, did some experimenting adding more modern details that were seen on the collection, such as the embellished sequins on the sleeves, sporty drawstrings and deconstructed sweaters. Some of my favorite pieces included the tuxedo blazers, crocodile leather skirts and bow collars.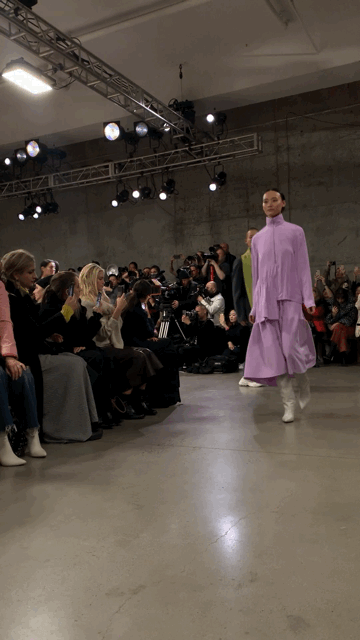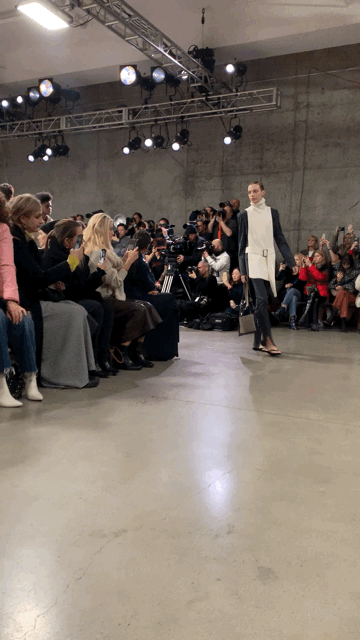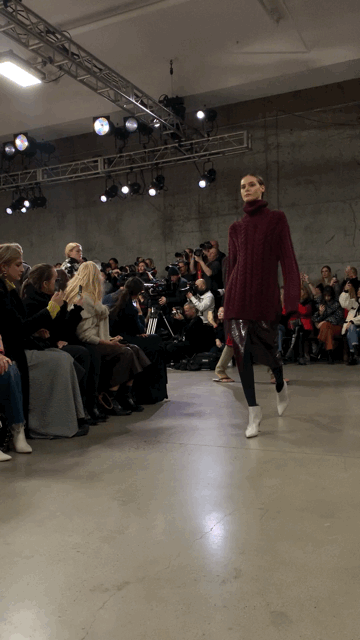 The Sies Marjan show was sooo magical and was definitely a show I'll remember. The runway floor was covered in Swarovski crystals with numerous spotlights highlighting them. Designer Sander Lak's concept for this collection was all about love and falling in love. The looks were bright and colorful and the pieces included off-the-shoulder, short-sleeved cuts, belted coats and blouses with billowing poet's sleeves. I loved how the pieces illuminated by the crystals and the bold color pairings such as green with baby blue and fuchsia with orange.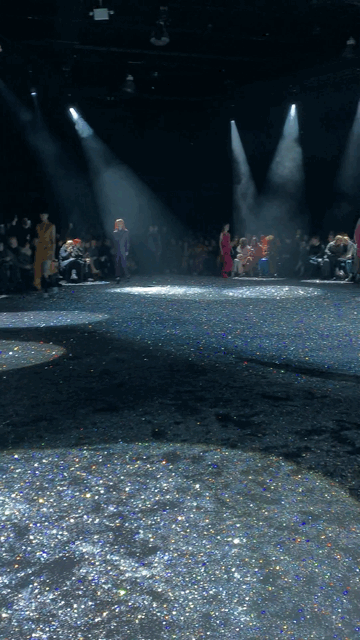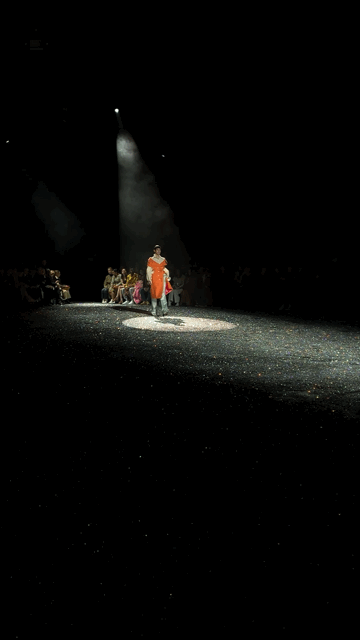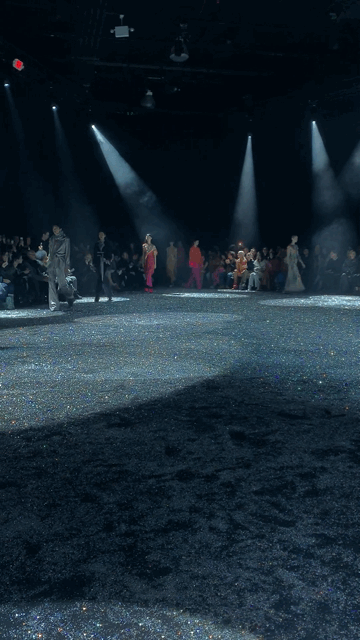 For Prabal Gurung's collection he was inspired by places he visited, such as Nepal, India and China. For this collection, Gurung had the idea of creating a collection for the glamorous nomad. This concept led to a very colorful collection and looks, I loved the tie-dye and patchwork used throughout. The Quilted duvet coats, bombers, safari jackets and cargo pants were my favorites!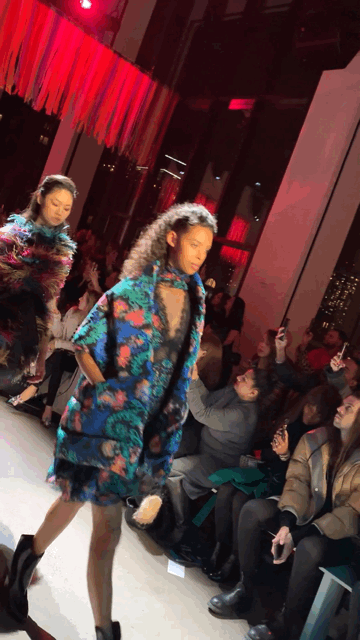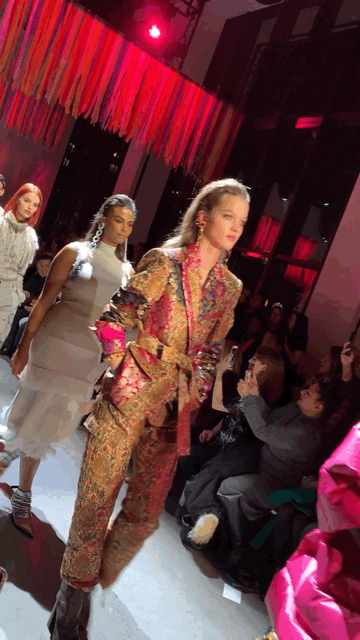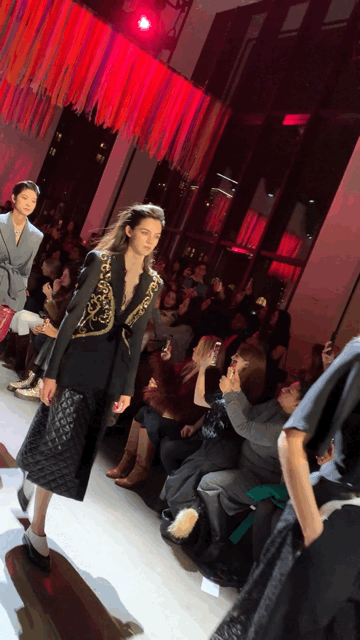 As you know, Zimmermann is one of my favorite NYFW shows, so I was super excited to see what Nicky Zimmermann had in store. The collection was inspired by a French Resistance fighter during World War II. She mixed toughness with femininity and Zimmermann accomplished this with various silhouettes, such as buttery leather trench coats, high waisted wrap skirts and oversized bomber jackets. The dresses had peony or rose prints with asymmetrical hems and lace details. One of my favorite trends, I noted throughout the show was the contrast of leather outerwear and dresses!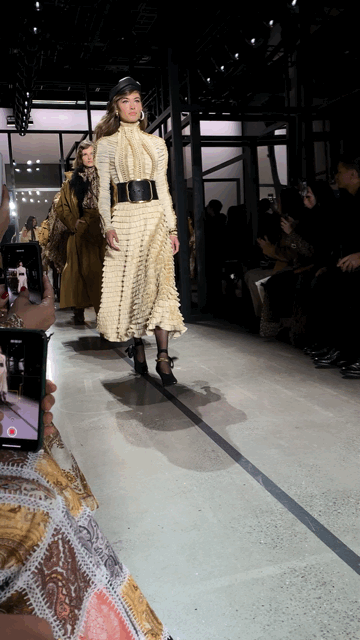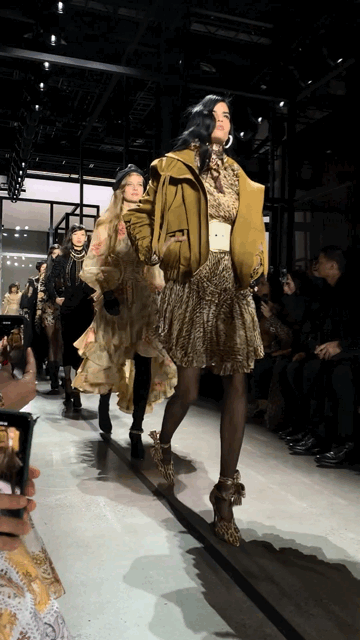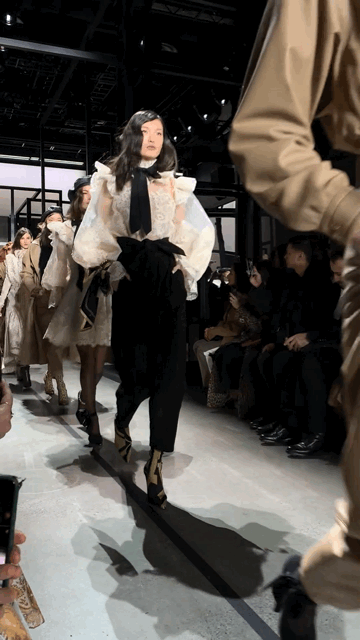 Elvis Presley circa 1968 was the inspiration for the designer's feminine yet ultra chic collection. The collection contained men's tailoring references with feminine and glamorous touches. Elvis Presley's flamboyant aesthetic could be seen throughout the collection from the snake leather pieces to the sequined striped blouses and pants. I was obsessed with the outwear throughout, leather jumpsuits and the kits- which they are well known for. It was such a cool show!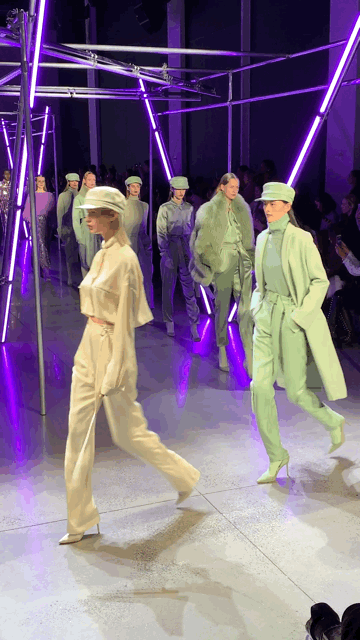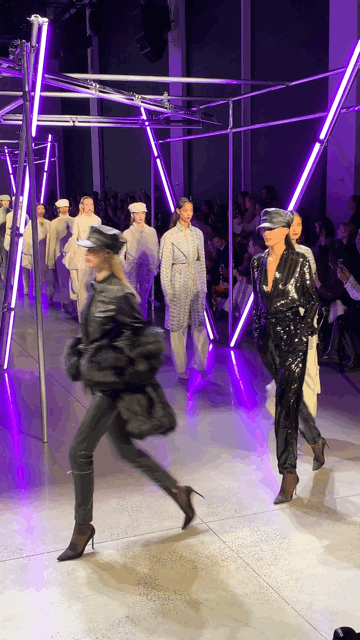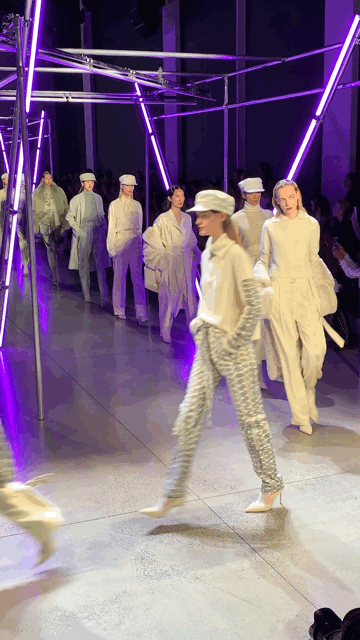 Another favorite show of NYFW was, Oscar de la Renta Fall ready-to-wear, designers Laura Kim and Fernando Garcia, got inspired while in a trip in Dubai. The collection contained a lot of texture and patterns, including a stunning series of looks that had antique carpet prints. Bella Hadid ended the show in a gorgeous black gown with arabesque tessellations designs, which was one of my favorite looks! I love how the overall collection contained pieces for everyone, tweet jackets, feathered high-low dress and bralette tops.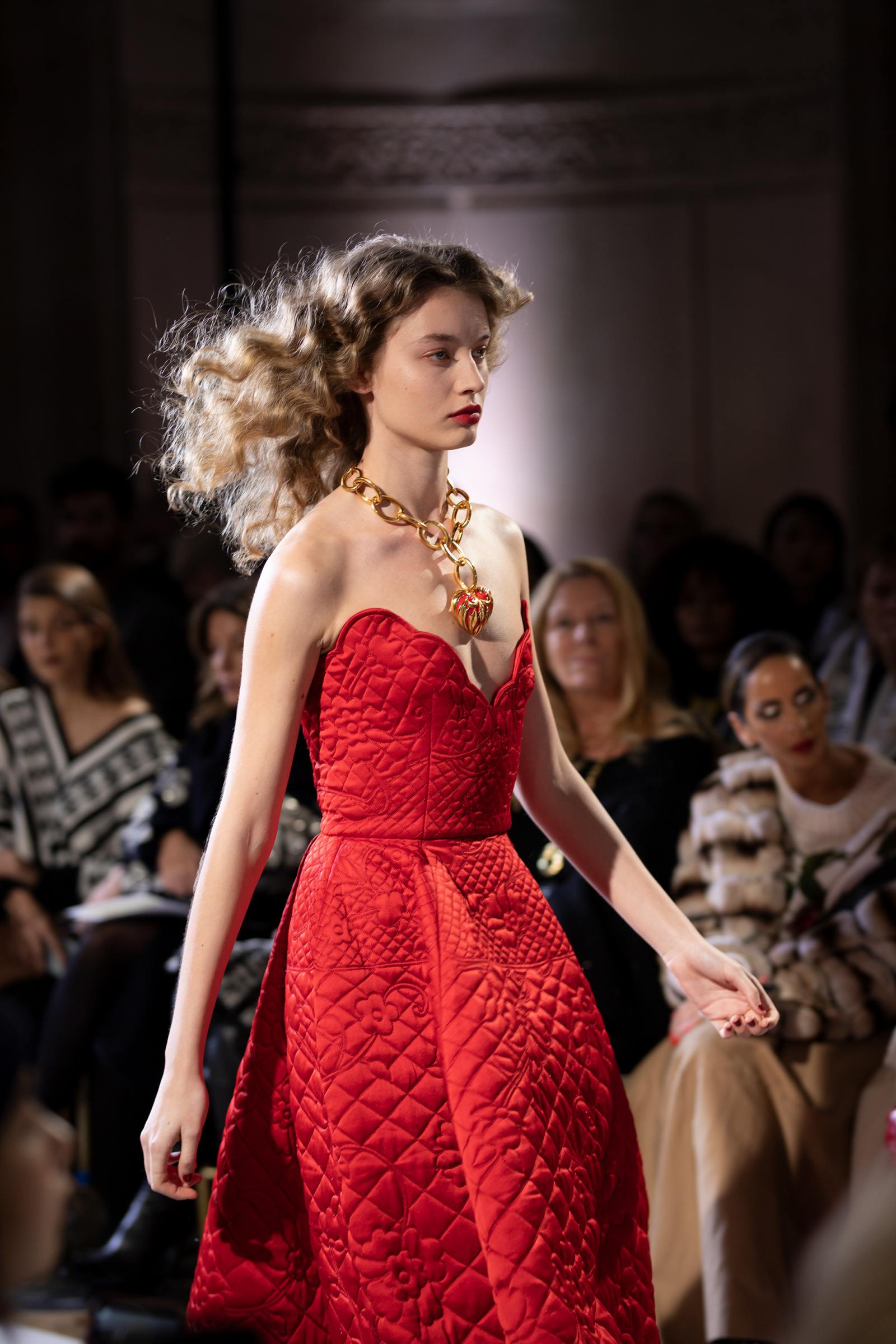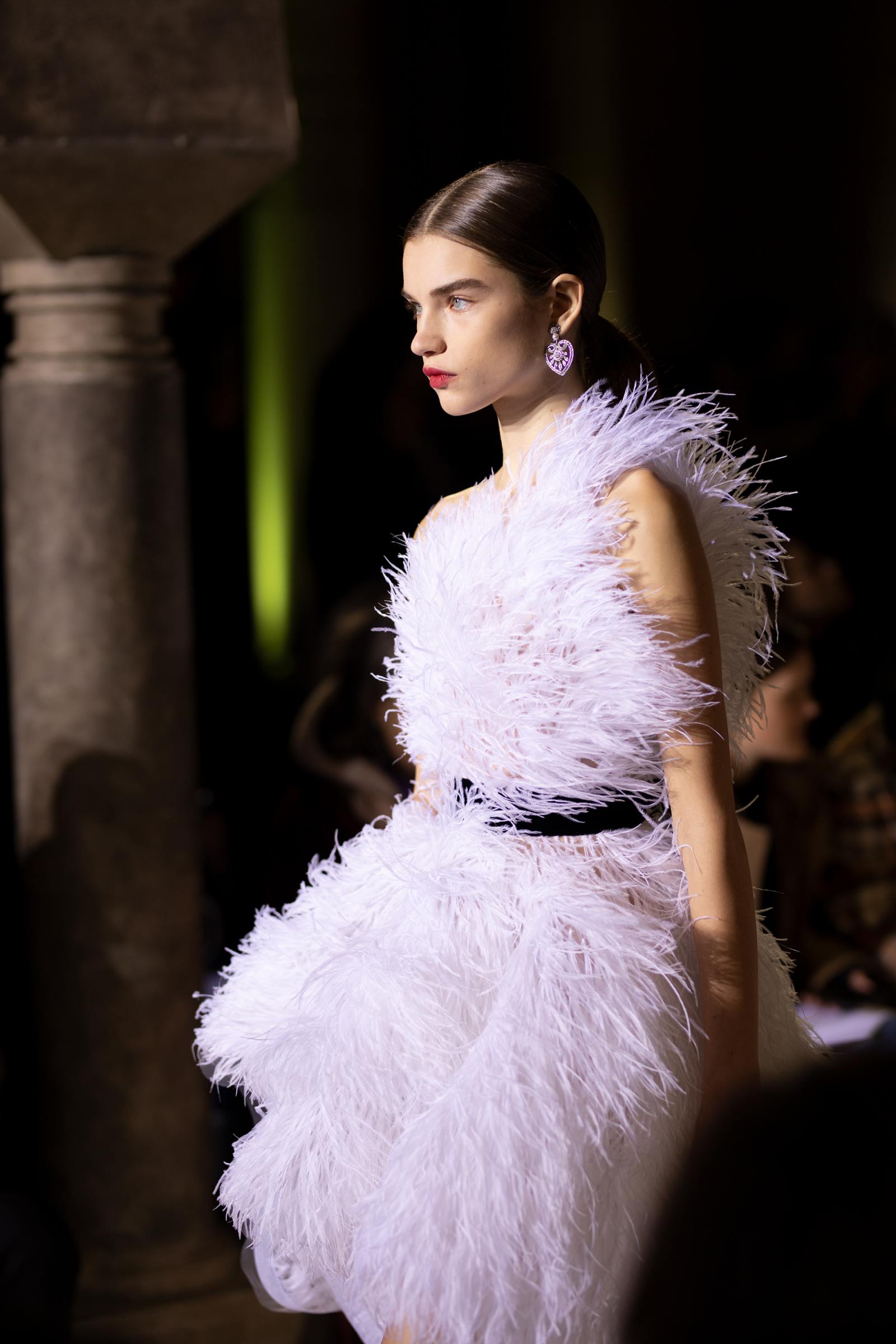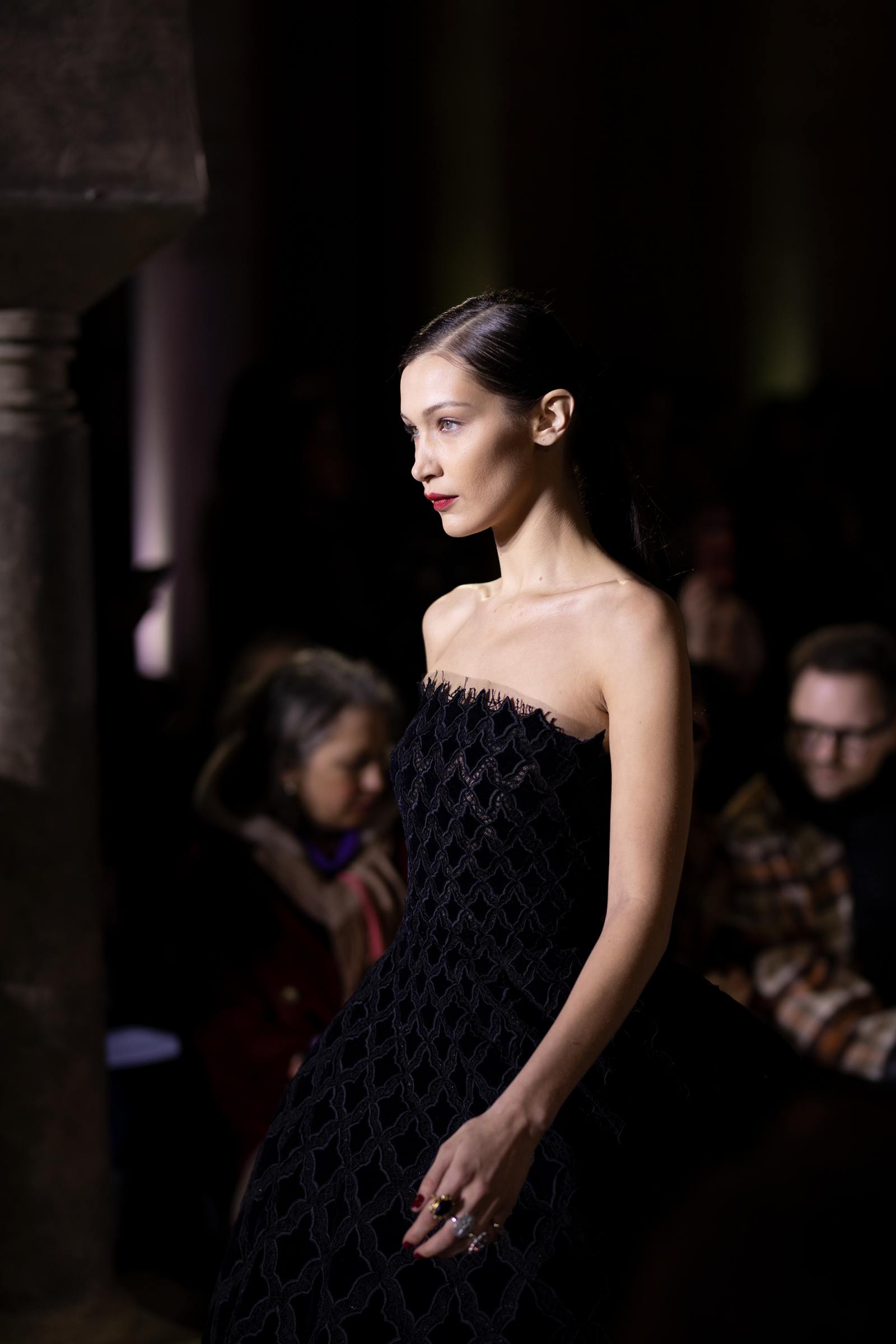 I ended NYFW with Marc Jacobs which was so beautiful and practically a couture show. The models walked on a reflective black glass floor and the space felt so intimate. Designer Marc Jacobs said "each look will be an exaggeration of our view of who each of the women is". The collection had warp-print trapeze dresses, allover sequined plaids, organza petal dresses and my favorite look was a swan inspired dress, black feathers and petals. The runway show was so stunning and was the perfect way to end the week.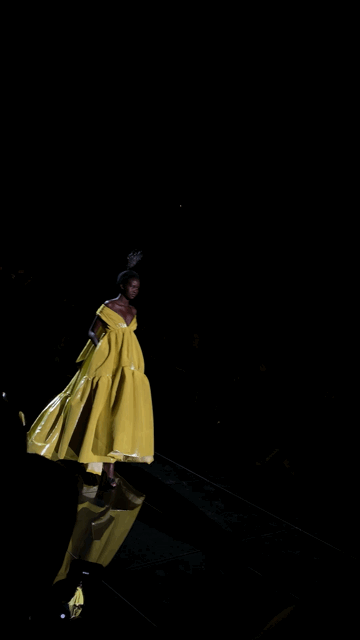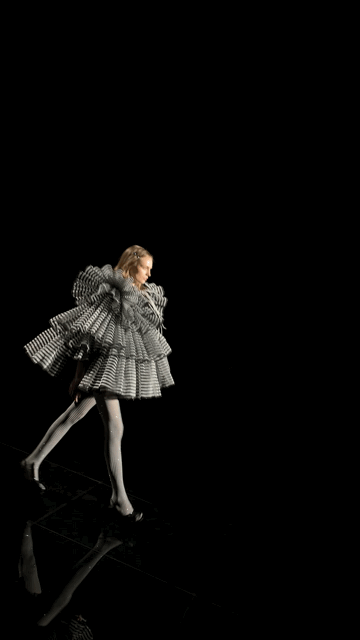 Volvo also created such a great NYFW experience, by getting me around safely and on-time to shows, meetings and presentations this week. Anthony and I saved so much time not having to order and track down an uber, which can be very difficult in the winter!
xx Brittany