Skincare Products I Use In-Flight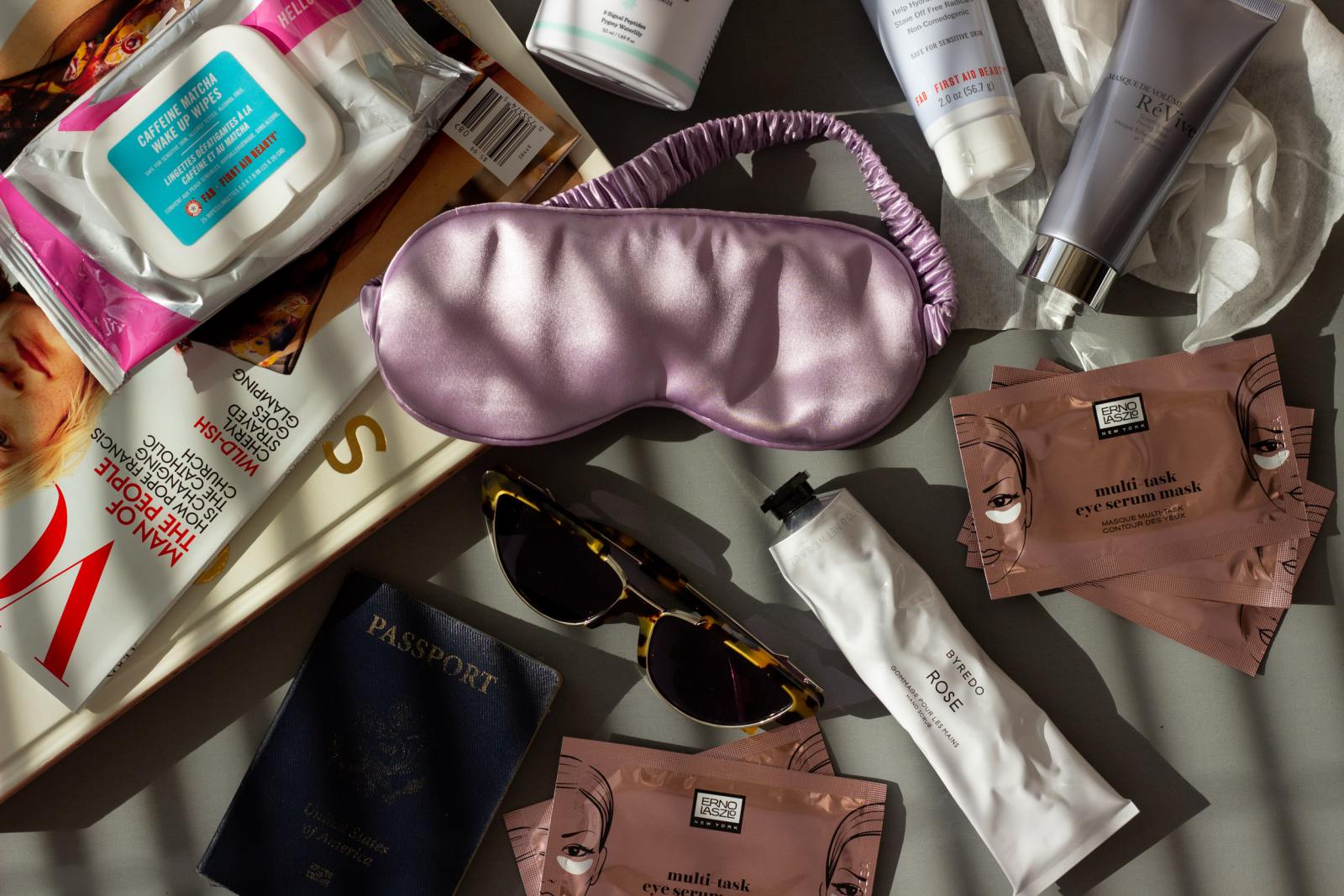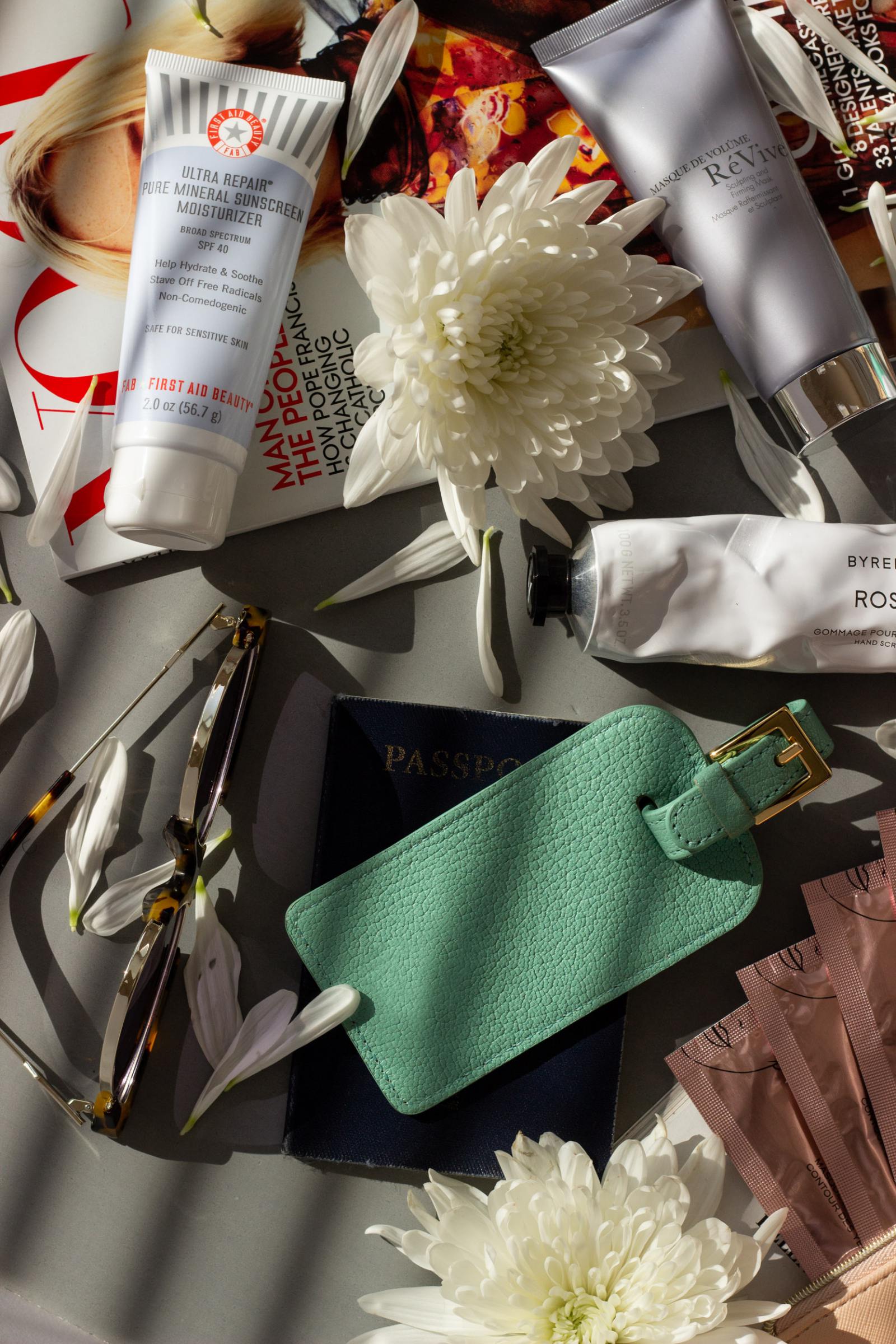 As you all know, I love to travel, whether it's for work or family vacation. One of the most important things I take into consideration when traveling is how will I take care of my skin. My in-flight skincare routine consists of many steps but I usually like to focus on three things: cleansers, eye care, and moisturizers.
Here are some of my favorite products I like to use to achieve a healthy and balanced skincare routine while flying!
Cleanse Your Face
For someone who is constantly on the go, I like to remove my makeup as quick and clean as possible, and the First Aid Beauty Wake Up Wipes definitely does the job for me! I love this makeup wipe because it cleanses and moisturizes my skin while taking off all my makeup at the same time. This is perfect for when I just want to take a nap during my flight or even when I wake up from a nap and need a wake up call. I love how this is not just for makeup removing because it has long-term skincare benefits as well!
Add A Face Mask
I love using the RéVive Masque de Volume mask during my flights because the texture is not thick and spreads smoothly on the skin, making it easier to use when on a flight.
Revive Your Eyes
Now let's not forget the eyes. When you want your dark circles to go away, this is the go-to product. The Erno Laszlo Multi-Task Eye Serum Mask is a quick boost to hydrate and lift your skin. It is perfect and quick and easy. I usually leave it on for about 10 minutes and take it off feeling amazing!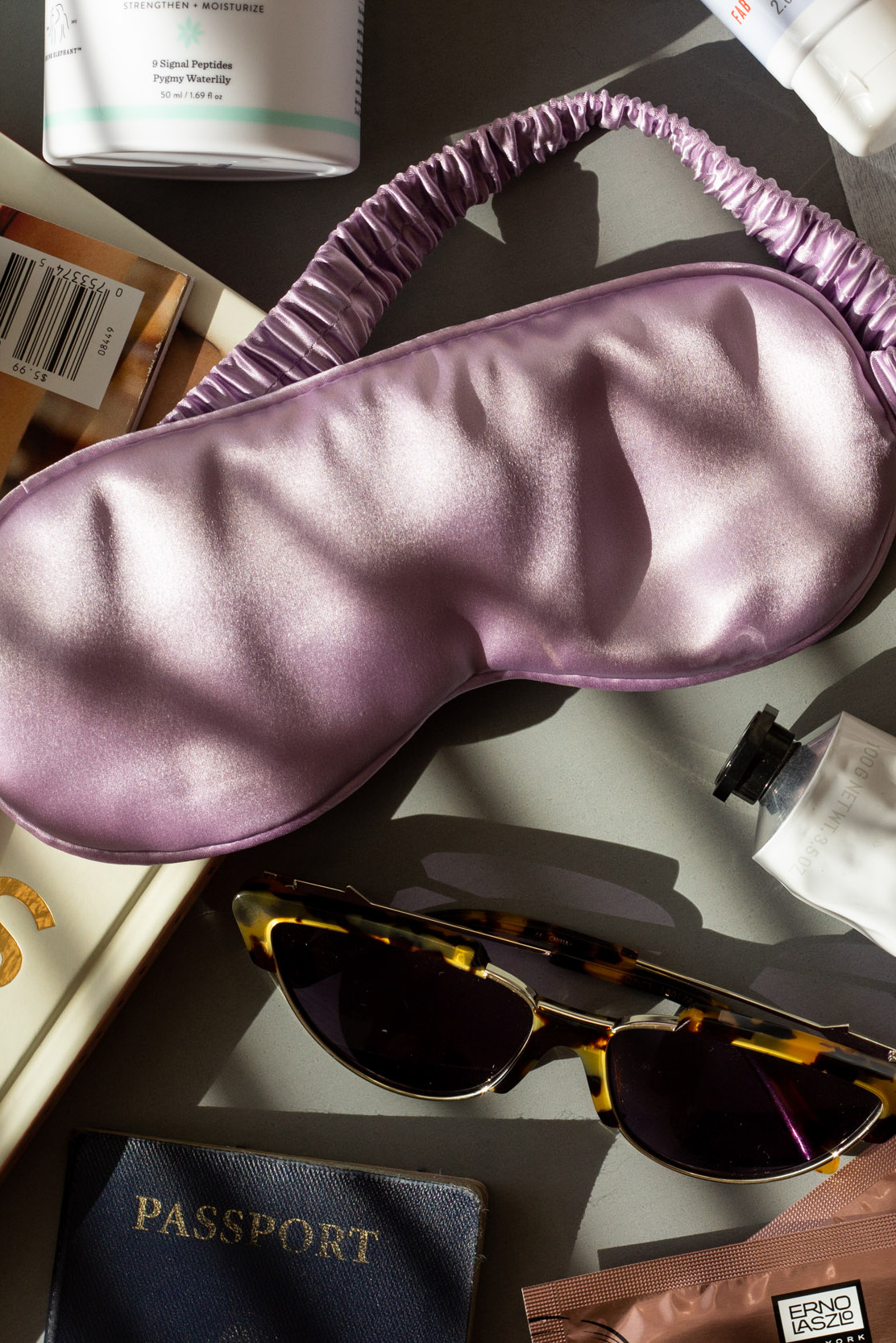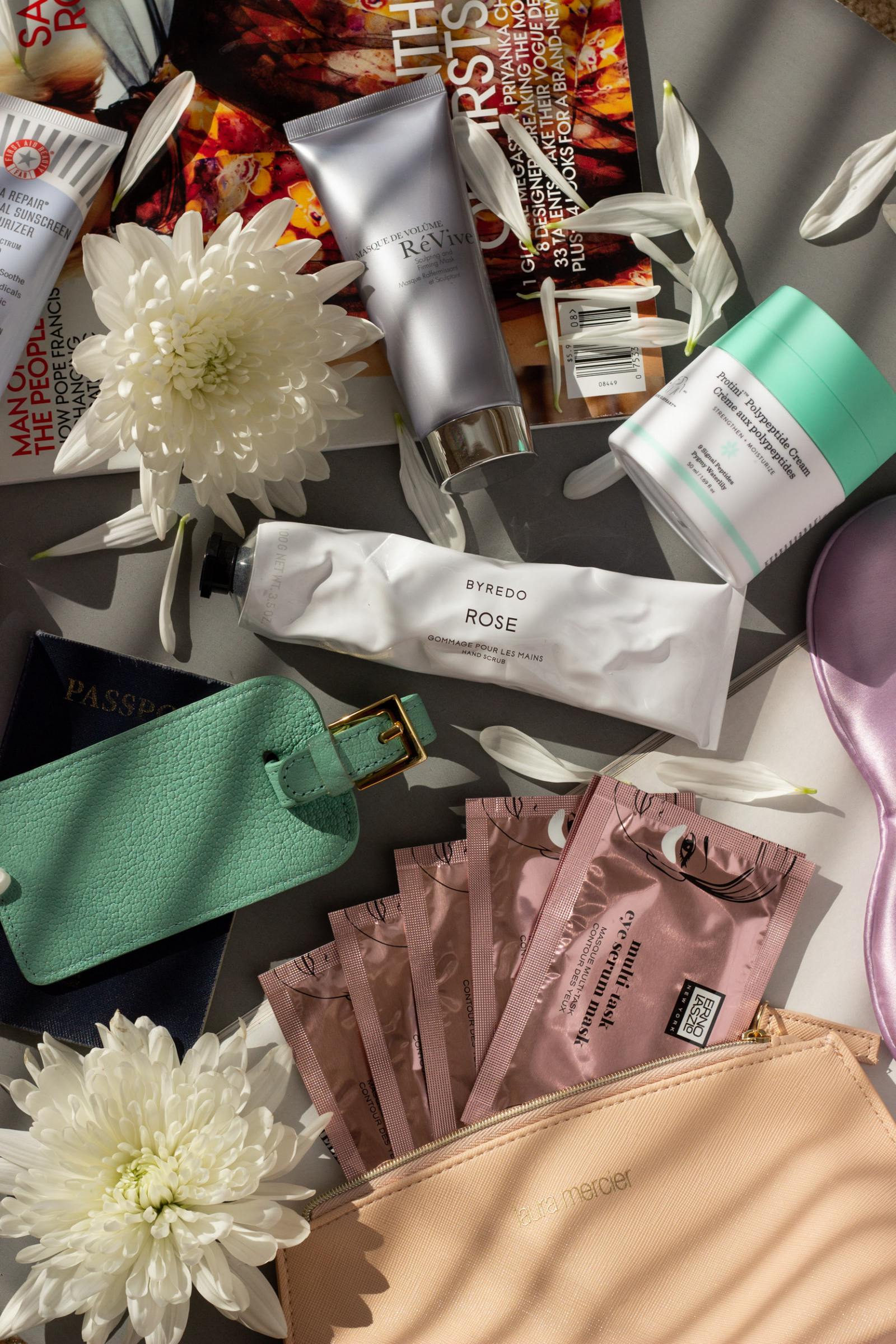 Moisturize, Moisturize, Moisturize
Being on a plane is basically like being on a desert, which means no humidity and very dry skin. Most airplanes have 20% humidity which is half our bodies are used to. Drunk Elephant's Protini Polypeptide Cream helps hydrate, balance and tone my skin all in one. It's one of my go-to's because not only is it a great moisturizer and does its job hydrating the skin, but it also replenishes and refines your skin so it works wonders.
Don't Skip Sunscreen
Being physically closer to the sun does impact your skin and skin-related damage that can occur. UV rays on a plane are very intense at higher altitudes, especially in a window seat. If you're flying during the day, sunscreen is a must! Ultra Repair Pure Mineral Sunscreen Moisturizer SPF 40 is one of my favorite moisturizers because not only does it serve its purpose, but the SPF does wonders! The texture is so creamy and light, it feels amazing on your skin. It also feels so natural and serves as a tinted moisturizer, so when you don't want to put on makeup but still want to have some sort of coverage, this is perfect!
Relax and De-Stress
Traveling can be all around stressful, many people experience a level of anxiety when flying which can often lead to an increase in the stress hormones. We all know, stress can increase redness and inflammatory conditions. The way I de-stress on a plane is watch a movie and try to take a nap. Relaxing and closing your eyes is important and essential to long flights so I love bringing my Slip Silk Mask with me. It's perfect because it blocks out the sun and any light during a flight to help give you a more restful sleep.
These are a few of my favorites when I'm looking for an easy skincare routine in-flight. Which ones will you be trying out? Comment below!
xx Brittany