Clean Beauty Dupes For Your Cult Faves
If you've read my post about clean beauty myths and their truths, then you know how scary it can be when thinking about replacing your cult beauty faves. You wonder if you can afford it, or if the color pay off will be as good as the original. Well I'm here to let you know that there are dupes to your favorite beauty classics, and I've narrowed the best ones down from high end to low end, so it's accessible to anyone on a budget!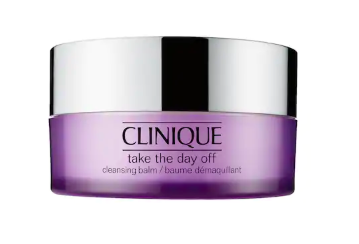 CLINIQUE TAKE THE DAY OFF CLEANSING BALM
After a long day of shooting, I love coming home and taking my makeup off. On top of feeling greasy and cake-y, I hate the idea of makeup sitting on top of my face for hours upon hours, so whenever I get the chance, I cleanse it right away. The Clinique Take The Day Off Cleansing Balm has been a fan favorite for years, but it contains Ethylhexyl Palmitate, Polyethylene, Phenoxyethanol which  can be irritants and allergens.
THE DUPES
$$: Biossance Squalene + Antioxidant Cleansing Oil - delivers antioxidant rich oils to nourish the skin, and uses 100 percent plant-derived squalane which doesn't strip the skin of its moisture and helps lock it in!
$: Versed Day Dissolve Cleansing Balm - comes in the same formulation as Clinique's, but smells even better! Made with eucalyptus and clove leaf oil (not artificial fragrance), this balm melts away all of your makeup while not stripping your skin of its moisture.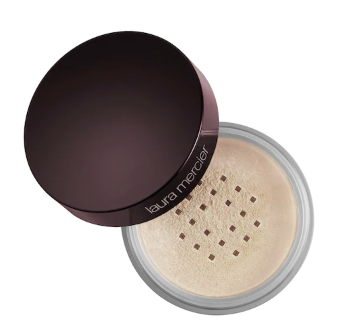 LAURA MERCIER TRANSLUCENT SETTING POWDER
Everyone knows and loves the Laura Mercier Translucent Setting Powder, which is used after you've applied your foundation and concealer (and any other "wet" products) in order to set it in place. Setting powders help avoid creasing and keep makeup in place throughout the day. Unfortunately, most setting powders' first ingredient is Talc, which is possibly carcinogenic, meaning it has the potential to cause cancer.
THE DUPES
$$: Cover FX Perfect Setting Powder - talc free, has micronized green tea leaves to soothe the skin and help protect against free radicals.
$: Honest Beauty Invisible Blurring Loose Powder - talc free and leaves the skin looking matte and blurred of any imperfections.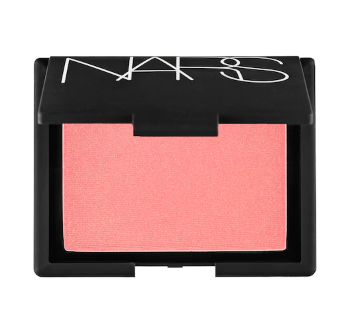 NARS ORGASM BLUSH
Even if blush isn't your thing, I'm pretty sure you've heard of NARS Orgasm blush. It's a beautiful peachy-pink color with hints of shimmer in it, and just about every beauty influencer owns it. But it contains propylparaben and triclosan which are two problematic ingredients. Propylparaben has the ability to mimic estrogen in the body and can upset a woman's delicate hormonal balance while triclosan has adverse effects on thyroid function.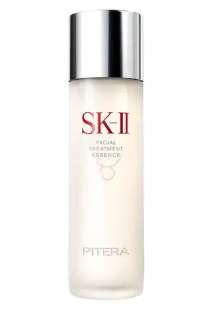 SK-II FACIAL TREATMENT ESSENCE
With four out of five stars, and 70k loves on Sephora, it's no doubt that SK-II's Facial Treatment Essence is a cult favorite. It's a powerful treatment intended to soften skin, reduce the appearance of dark spots, improve texture, and so much more, but if you want a product without paraben, the below would be a better choice:
THE DUPES
$$: Caudalie Vinoperfect Brightening Essence - targets uneven texture and helps fade away dark spots.
$: Eminence Organic Age Correcting Mist - a firming and collagen-boosting mist that deeply hydrates using coconut oil and neroli oil - leaving the skin looking tighter, softer and smoother.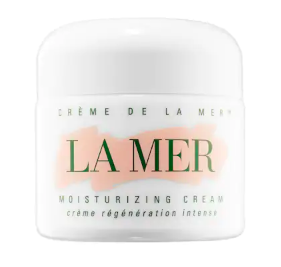 La Mer is the definition of a cult favorite, but the ingredient list includes petrolatum and fragrance.
THE DUPES
$$: Drunk Elephant Lala Retro Whipped Moisturizer - a rich cream formulation that contains six rare African oils and ceramide complex for intense moisture and replenish the barrier support.
$: First Aid Beauty Ultra Repair Cream Intense Hydration - a fast absorbing moisturizer that delivers instant and long-lasting hydration for dry, distressed, skin and for those who have eczema!
Have you found clean dupes for your cult faves? Comment Below!
xx
Brittany