Top Drugstore Beauty Products: Under $20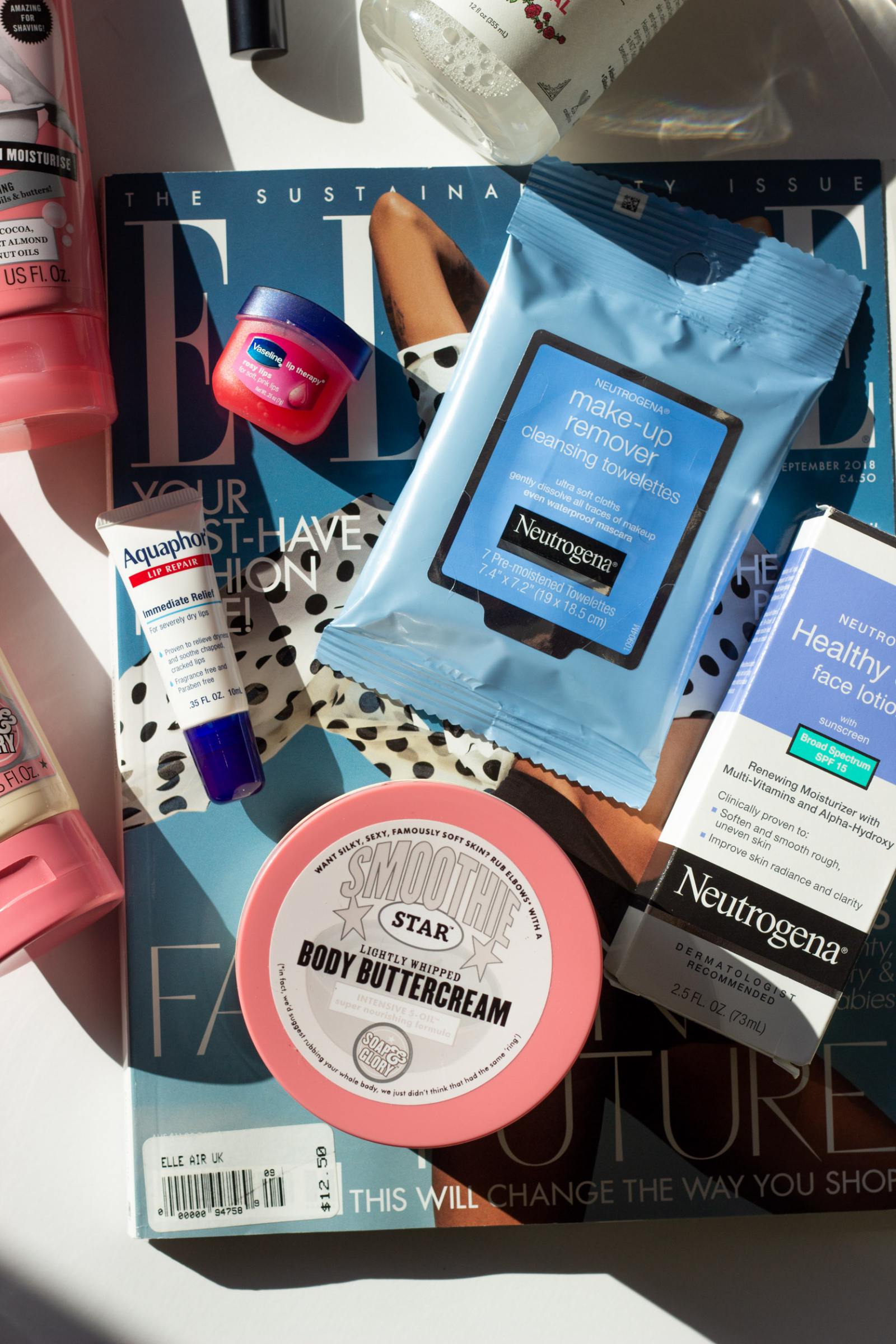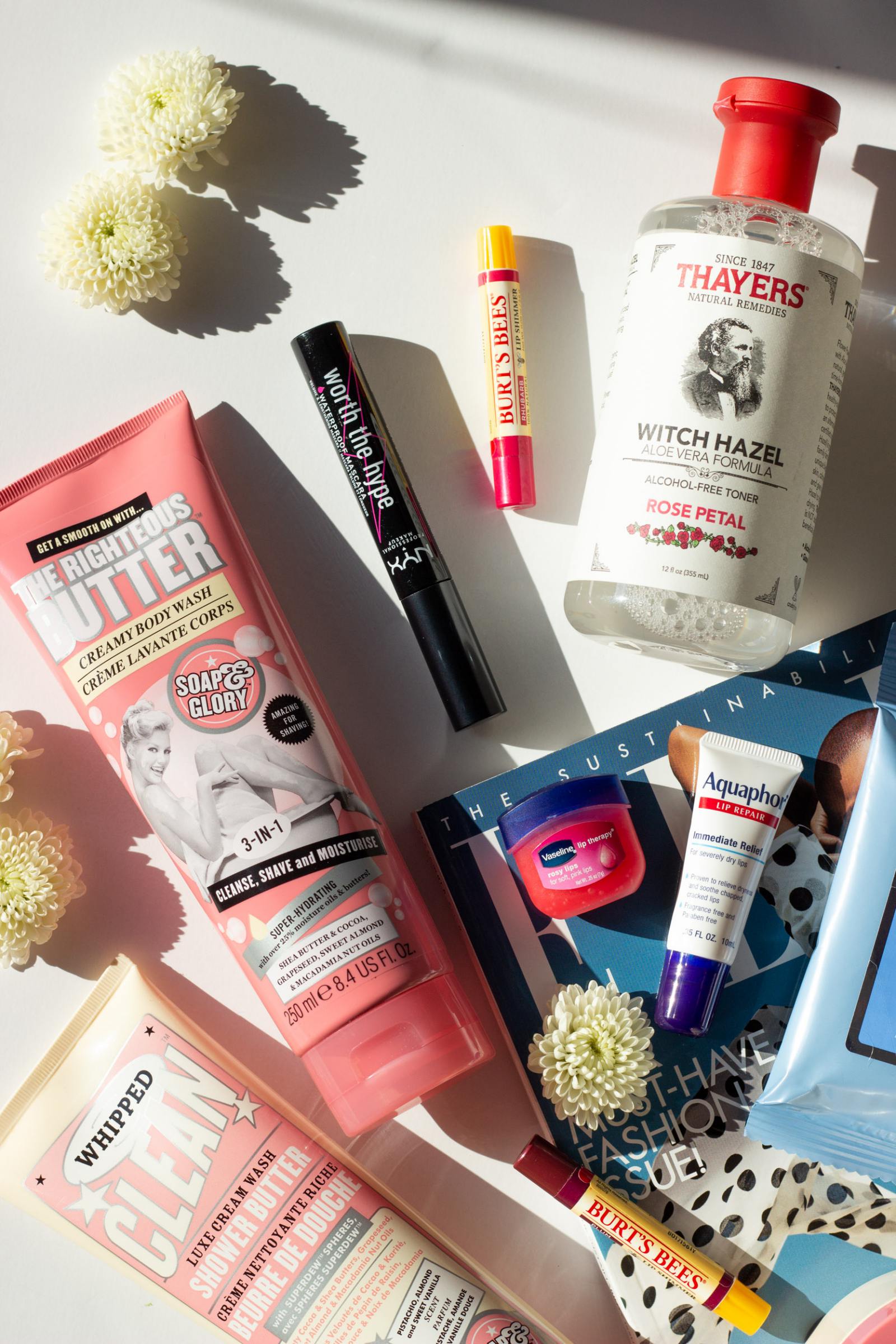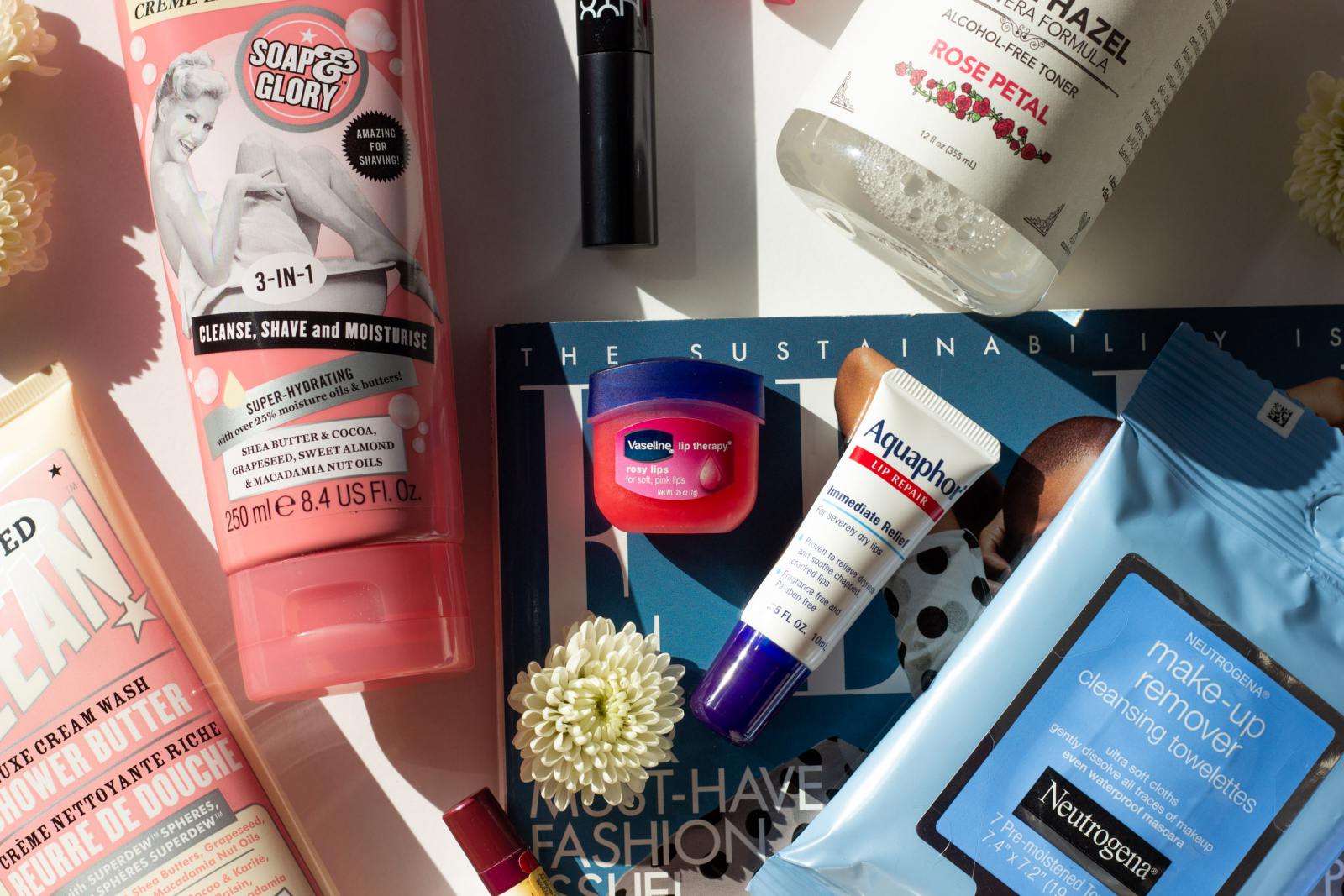 Even since high school, beauty items were something I've always splurged on and while I still mainly splurge on these items I do have a few picks that I swear by that can be found at my local drugstore- all of which are under $20!
While the "drugstore" beauty aisle used to be very limited, there are now so many products to choose from such as skin-care with dermatologist-approved ingredients and even K-Beauty favorites. Check out some of my favorite drugstore beauty products, all at budget-friendly prices. These products always make my shopping list cut 🙂
FACE:
Finding a great facial cleanser is a skincare must and one of my favorites just happens to be under $10! Cetaphil Gentle Skin Cleanser is a cleanser that I've been using for as long as I can remember, Anthony and Jadyn even use it too. I personally prefer the gentle version versus the regular because it moisturizes as it cleanses and does not strip my skin of natural oils. Many dermatologists even recommend it and they even have a great moisturizer too.
When it comes to moisturizer, I personally love the Neutrogena Healthy Defense Daily Moisturizer With SPF 50. Wearing SPF everyday is a skin-care MUST! It's important to protect your skin from UVA and UVB rays, even in the colder months and on cloudy days. I like how lightweight and non-greasy this moisturizer is and how high of an SPF it is for ultimate protection but can still be worn under my makeup.
My final go-to "face" skin-care product is Thayers Witch Hazel Alcohol Free Toner. I love this this rose petal–infused toner as it's perfect for sensitive and dry skin. It's alcohol free so it won't irritate or dry out my skin, which I've found a lot of toners will do. I love how it has aloe vera, it feels so nice especially after a long day or after being outside in the sun. It's the perfect glow-enhancing toner for under $10.
BODY:
I am seriously so obsessed with the Soap & Glory Whipped Clean Luxe Cream Wash Shower Butter and Soap & Glory Smoothie Star Body Buttercream. These products not only smell amazing (I love the pistachio/almond scent) but they keep my skin moisturized all day long. The Shower Butter is great because it moisturizes and cleans your skin while in the shower and the Body Buttercream is perfect to use right after the shower. It's super nourishing and if you're prone to dry skin in the colder months, I highly recommend!
LIPS:
The Eucerin Aquaphor Lip Repair Ointment is one I can't live without, especially during the fall/winter time. I always use it at night and keep one in my bag when I travel.
I also love the Vaseline Rosy Lip Therapy. I use this product everyday after I wash my face in the morning to prep for my lipstick and have so many all over my house haha this lip moisturizer gives my lips a natural, glossy shine and its ultra moisturizing too!
If I'm looking for something more pigmented yet still nourishing, the Burt's Bees Lip Shimmer is the best. It keeps my lips hydrated but with slightly more than a hint of color. I love that there are so many shades to pick from from more natural/nude to even a cherry red, all of which are under $5!
EYES:
Finding a great mascara can be difficult, whenever I'm at Target I always find myself buying another NYX Worth The Hype Waterproof Mascara. You can never have too many mascaras and this one is perfect to throw in your bag for last minute touchups throughout the day. I like how it's waterproof and how the brush it tapered it always grabs the tiniest of eyelashes.
What are some of your go-to drugstore beauty products? I'm always looking for new ones to add to my cart 🙂 Comment below!
xx Brittany