My Top 5 Clean Serums
With a boom in the skincare industry within the last few years, we have all been exposed to so many different products, tactics, practices and procedures that are said to keep your skin young, happy and healthy. One product group that has received increased attention is the serum. Why do you need a serum and what are the benefits?
Our skin requires antioxidants, vitamins, moisturizers, protection from pollutants and more depending on your skin type. Serums are unique because they are highly concentrated formulas of each of the above and address skin's specific needs in a more targeted manor. They also are more easily absorbed into the skin, making them super effective.
Here are a few serums that are some of my favorites and also great for anyone just diving into the world of serums.
Tata Harper Rejuvenating Face Serum
It is no secret that Tata Harper is one of my favorite skincare brands. I love this Rejuvenating Face Serum because the ingredients are super clean (she got her start making all her products on her farm). This one is super gentle and has a dual weight hyaluronic acid (as many of her products do) which is important for everyone to incorporate into their skincare routine.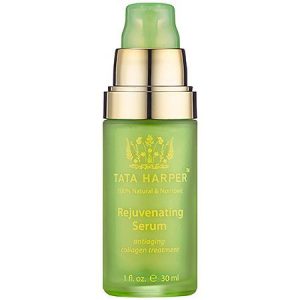 Eminence Stone Crop Serum
Eminence is a great brand known for their clean stamp and herbal, natural product line. All their products smell amazing and are super effective (they have a great product line for clarifying that is not too harsh on the skin). This Stone Crop Serum is a favorite of mine because of its pollutant fighting properties and its protection from free radicals. It is also packed with Vitamin C, which everyone should incorporate into their daytime skin regimen.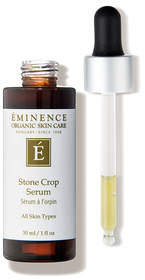 Dr. Barbara Sturm Hyaluronic Acid Serum
A staple product in mine and many others' skincare lineup, this Hyaluronic Acid Serum is so good. Dr. Barbara Sturm began her career in skincare during her time spent researching stem cells and their regenerative properties. Despite her medical background, she has always taken an incredibly clean approach to skincare. This serum does come with a price tag, however, but is one of my most favorites. The Indie Lee Hyaluronic Acid serum is also fantastic and the price is a bit more palatable.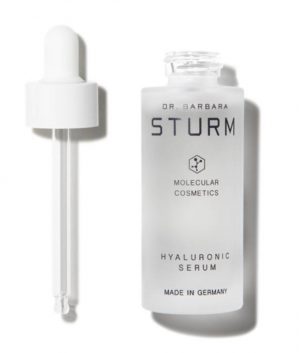 Biossance Squalane + Phyto Retinol Serum
This Biossance Squalane + Phyto Retinol Serum is one of my favorites. Retinol tends to be fairly harsh on the skin which is why I don't personally use one in my routine. However, I found this product as great clean alternative. This serum is a bit gentler and produces the same effect as a retinol would.
First Aid Ultra Repair Hydrating Serum
I love this First Aid Ultra Repair Hydrating Serum so much. It is water based, so it is great for all skin types and those with sensitive skin. This one is also packed with hyaluronic acid and peptides, which are great for hydration and plumping.
Comment your favorite skincare products below!
xx Brittany